Back to school season is here and college students are making campuses their personal runways. College Fashionista spoke with six undergrads about what they're wearing BTS, where they're getting their style inspo from, and the outfits they plan to rock this semester. Looking to experiment with a fresh look to welcome the new school year? Look no further.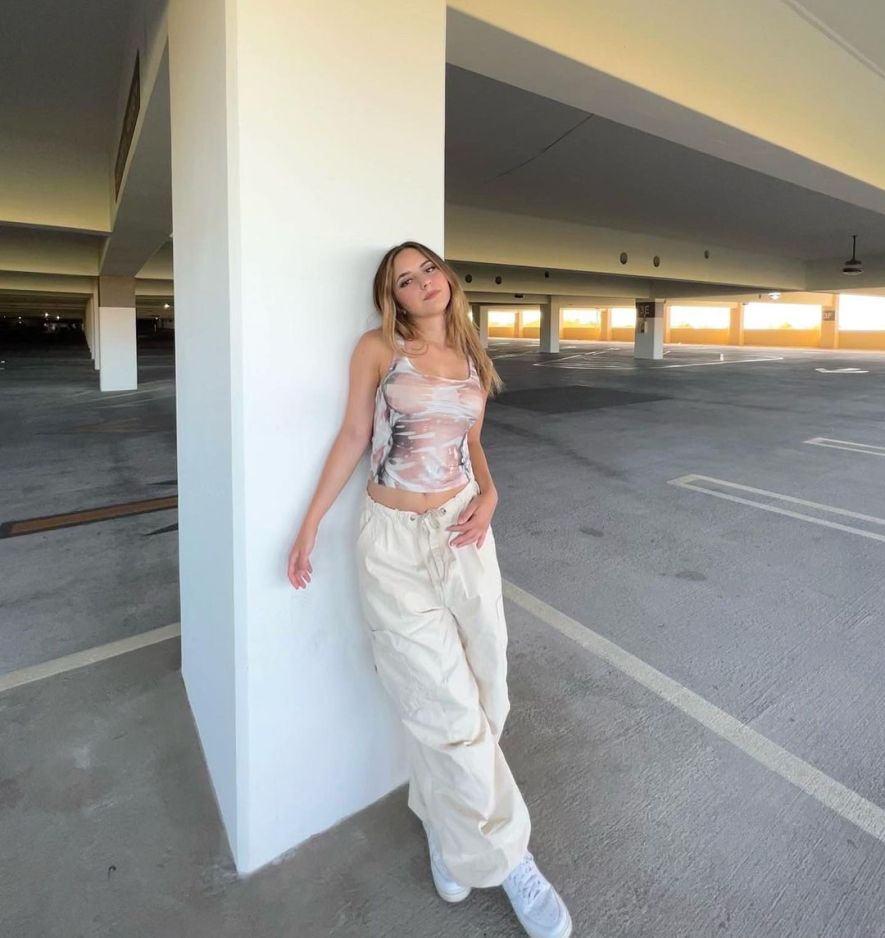 Hristiana's Back to School Look
School: University of Nevada – Las Vegas
Major: Communication Studies
Hristiana's go-to back to school outfit is something that's trendy but also comfortable and practical, she says. She likes to express her own personal style while simultaneously keeping up with current trends in the fashion space. For class, Hristiana recognizes the importance of wearing what makes her feel most comfortable.
This semester, Hristiana is most excited to style cargo pants. She's glad they're making a comeback and says she thinks they are as comfortable as they are cool.
Shop This Style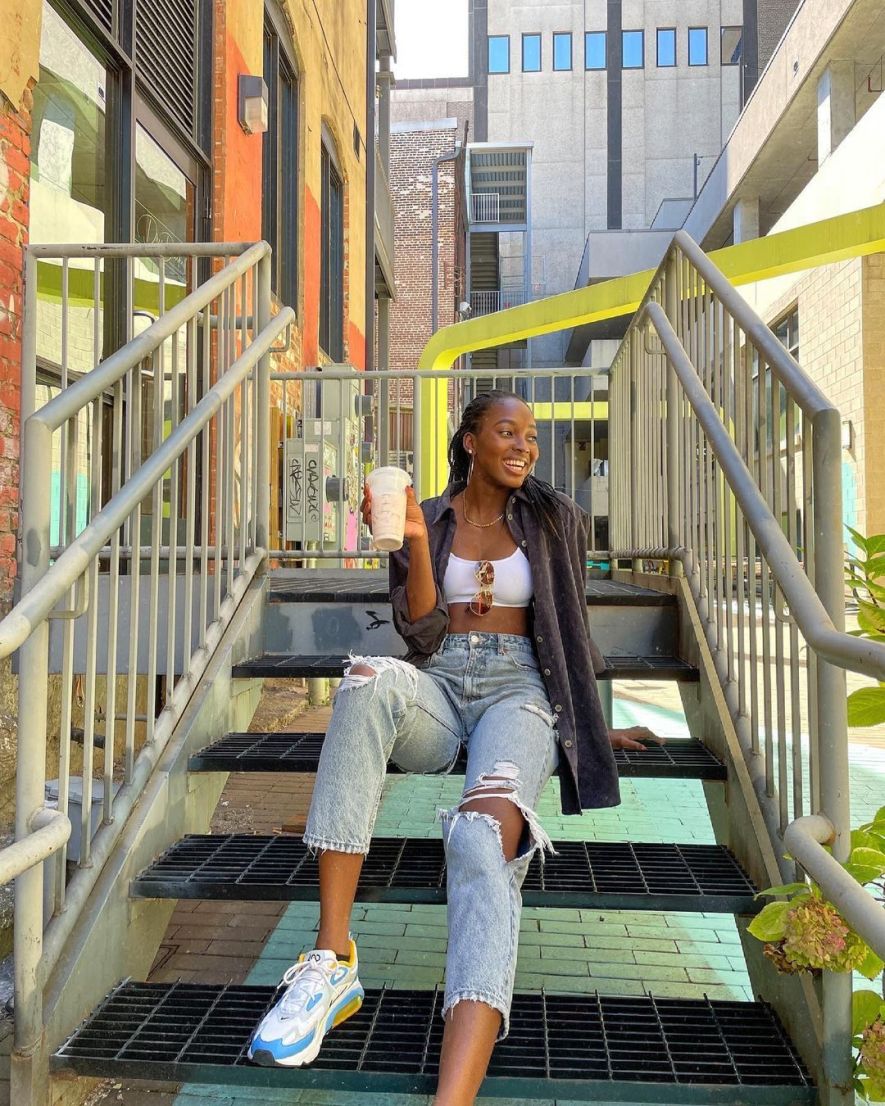 Niah's Back to School Look
School: University of Tennessee at Chattanooga
Major: Communications
Niah's favorite back to school outfit is a pair of casual jeans, a cute little tank top, and a stylish pair of Nikes to top it off, she says. She loves styling her Nike sneakers, so the best part of her outfit is always the statement shoes.
Niah looks forward to styling oversized blazers this fall semester. She loves the versatility of a blazer whether she decides to dress it up or dress it down.
Shop This Style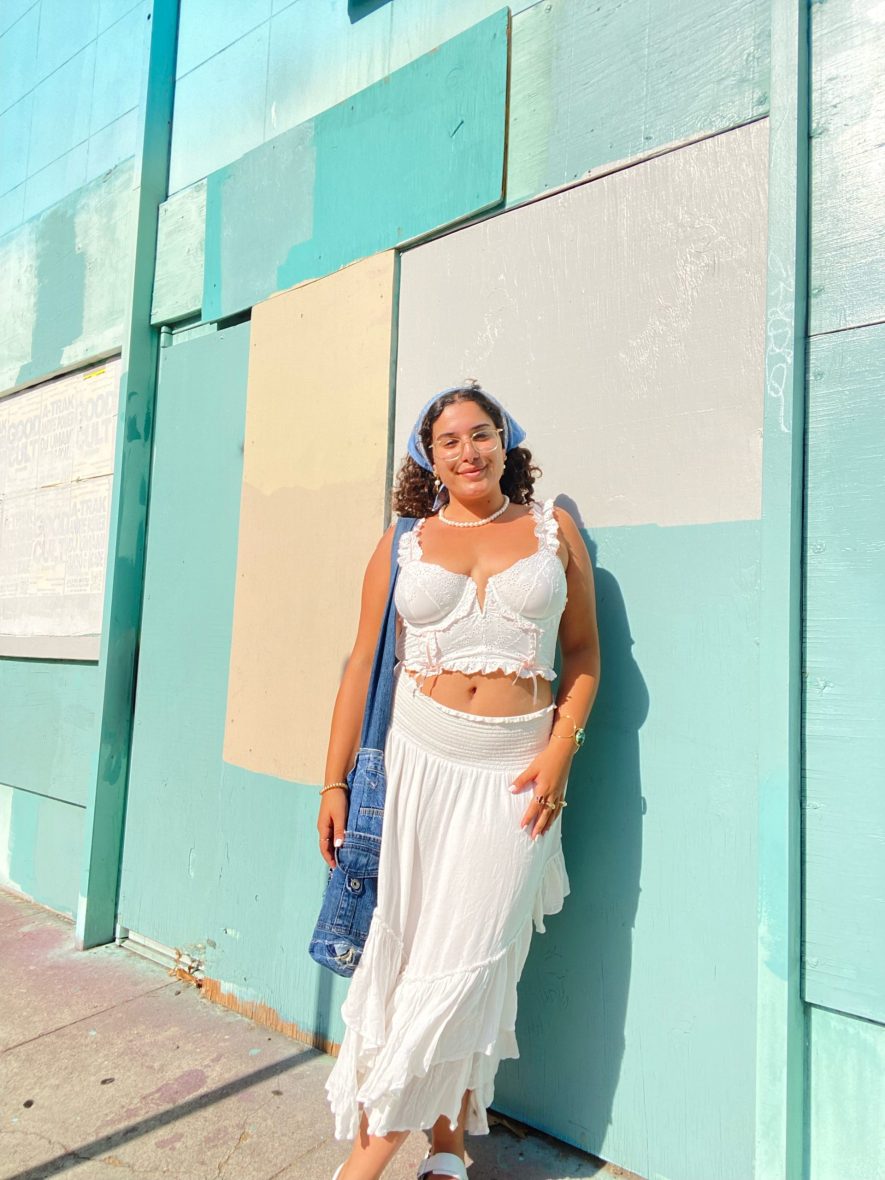 Camy's Back to School Look
School: San Jose State University
Major: Studio Practice (Minors in Women's Studies & Marketing)
Camy's classic back to school outfit is a corset with a flowy skirt. She paired a For Love & Lemons corset with a layered Free People skirt, thrifted scarf, a handmade jean bag from Studio 1015, gold jewelry, & sandals from Dr. Martens.
Camy loves all white outfits; "They make me feel so clean and chic, especially after a busy day of school, work, and content creation!" she says.
Shop This Style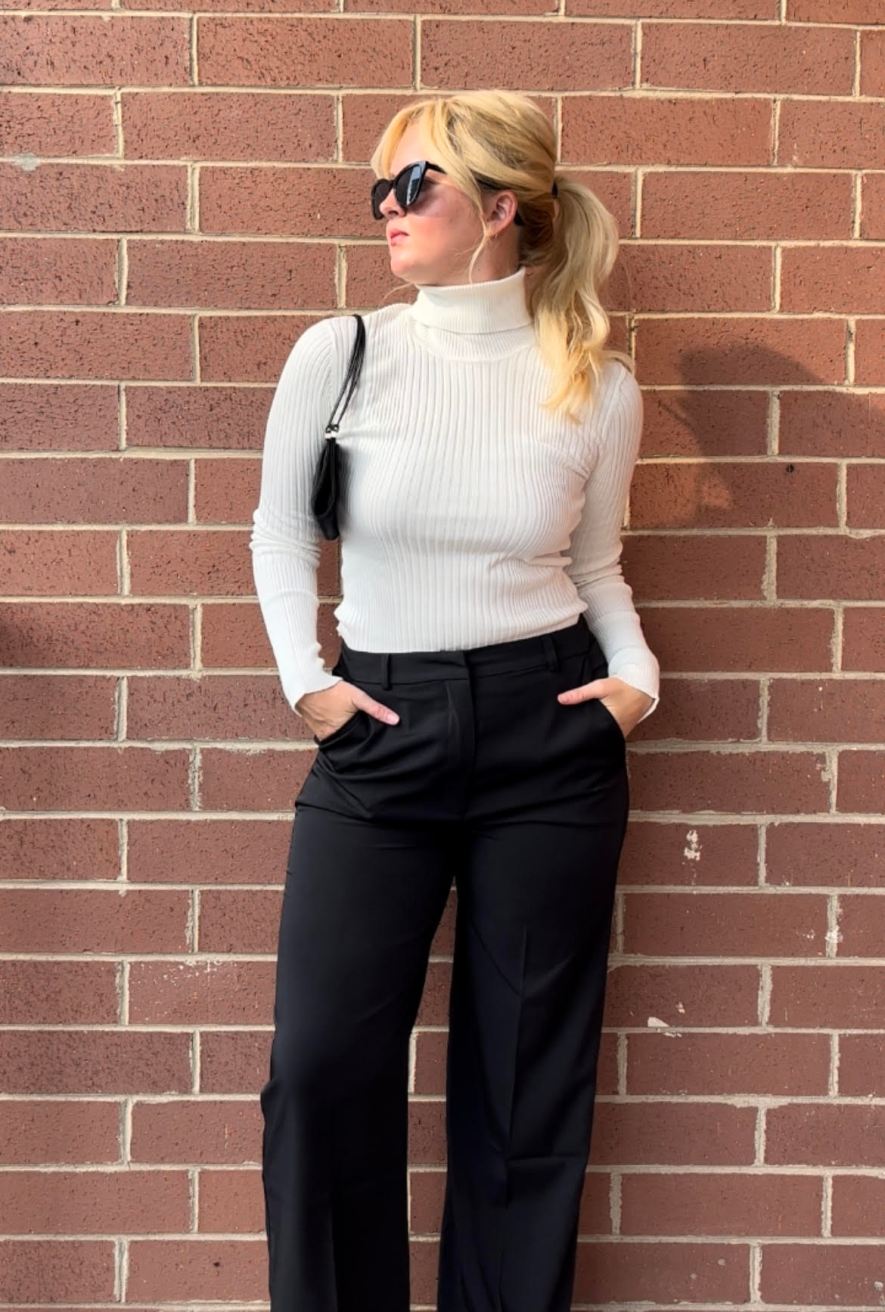 Anna Cate's Back to School Look
School: Loyola University Chicago
Major: Multimedia Journalism
When it comes to her back to school uniform, Anna Cate likes to keep it clean and classic. Drawing inspiration from her favorite Parisian influencers (shoutout @jeannedamas!), her favorite thing to do is pair dark-wash denim and a white tee with a soft red lip and BIG BIG hair, she says.
Anna Cate says she's absolutely fallen in love with the tuxedo vest as a top trend. She thinks it is the perfect blend of feminine and masculine style and it looks great on absolutely EVERYONE. She plans to pair it with a black midi skirt and her favorite jeans this semester.
Shop This Style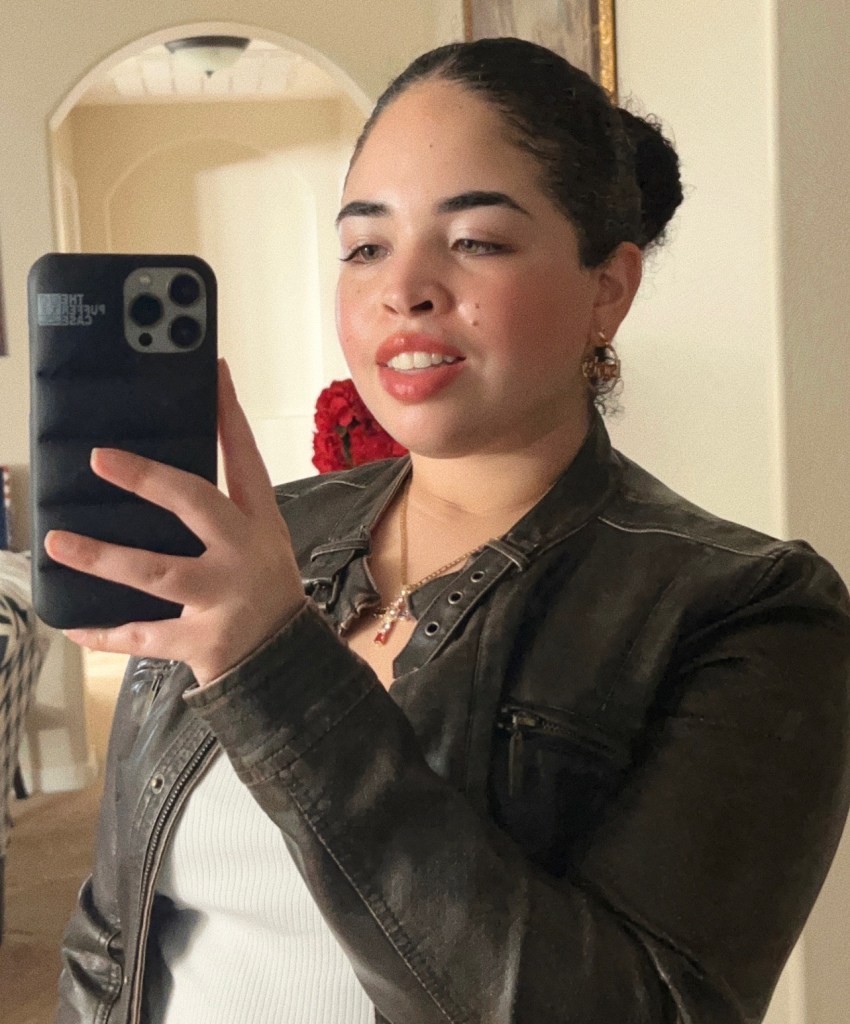 Khayla's Back to School Look
School: L.I.M. College
Major: Fashion Media
When it comes to BTS dressing, Khayla goes for the minimalistic 'model off duty' ensemble. Since she is currently a WFH student, being comfortable at my desk is her #1 priority. To anchor her look, Khayla styles light washed flared denim jeans with a white knit tank top and sometimes a light jacket if she's working outside during fall season. She always adds additional accessories like a gold hoop or chain pendant necklace. "I 100% can't go on without an accessory!" she says.
This semester, Khayla can't wait to style the corset belt trend. She loves how versatile this accessory is, and how it creates sleek and tailored looks with blazers, long-sleeve blouses and maxi dresses.
Shop This Style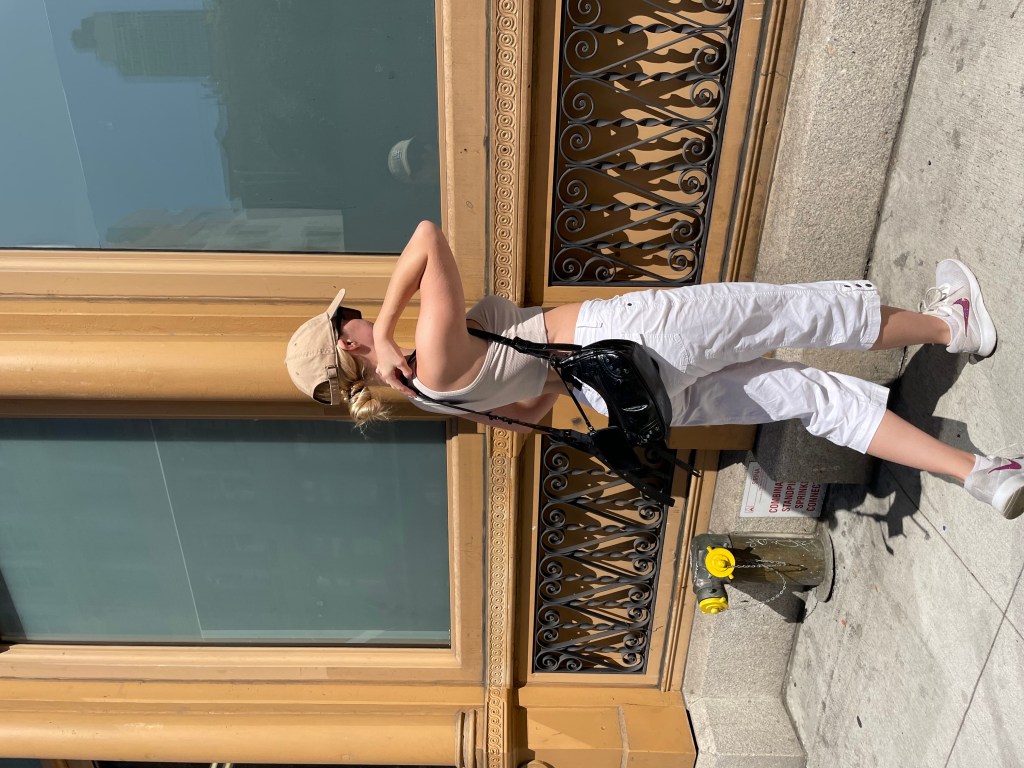 McKinley's Back to School Look
School: East Carolina University
Major: Communications
With back to school season in full swing, McKinley has been grabbing graphic tees and cargo pants. She's into all things early 2000s, so a graphic tee fits this bill seamlessly. McKinley agrees with Hristiana that cargo pants have officially made their comeback as well, and they're incredibly comfortable and resourceful (yes, she's talking about the extra pockets).
Stepping into her experimental fashion era lately, McKinley has been testing out different ways to style classic pieces. With that, she's into wearing slip dresses right now. Whether that be with a pair of sneakers and a baseball cap, or some kitten heels and a classic leather jacket. She's looking forward to pushing her style boundaries this semester!
Shop This Style
Featured Image via Urban Outfitters, Amazon, Nike. Original Design by Her Campus Media.