As an adventurous fashionista, I love finding new brands to purchase from. Don't get me wrong, popular lines like Juicy Couture and Lululemon carry staple pieces that I will always love and cherish. However, I find it electrifying, and almost rewarding, when I find a small shop I've never bought from before. Small fashion businesses tend to carry more personalized products, offering a more exclusive and unique experience to their corporate counterparts.
If you've been in search of some fresh, trendy, and totally modern brands to add to your closet, you're in luck! I've compiled a list of five of my favorite small businesses. Warning: each of these shops gives off a Y2K vibe you're going to want to shop!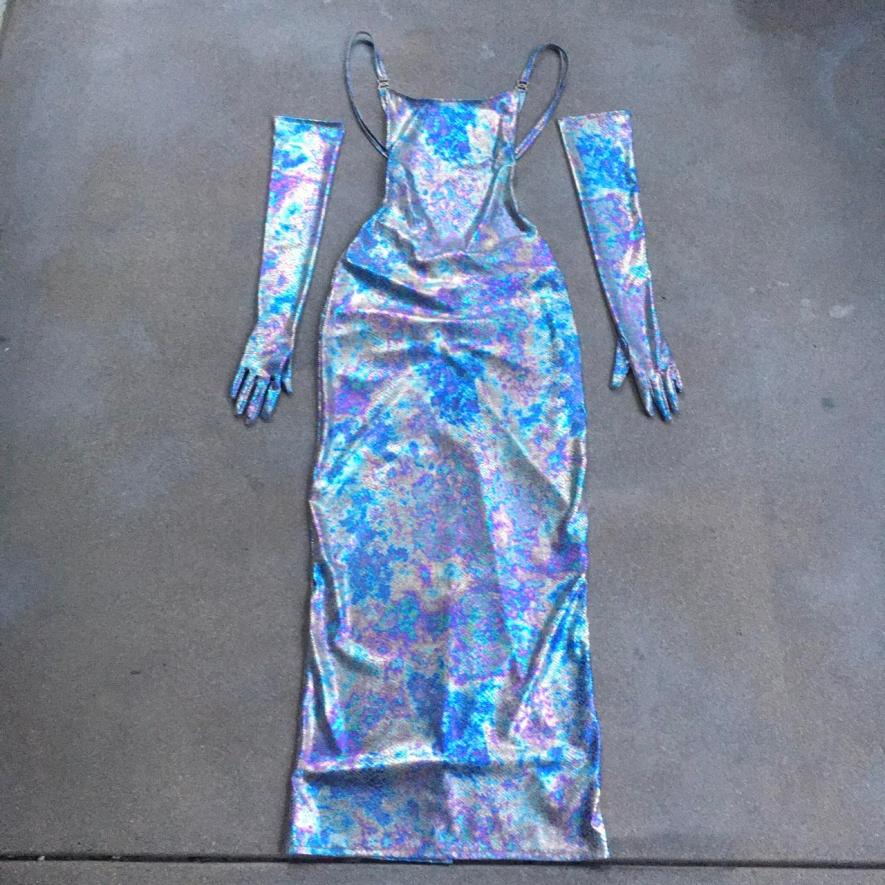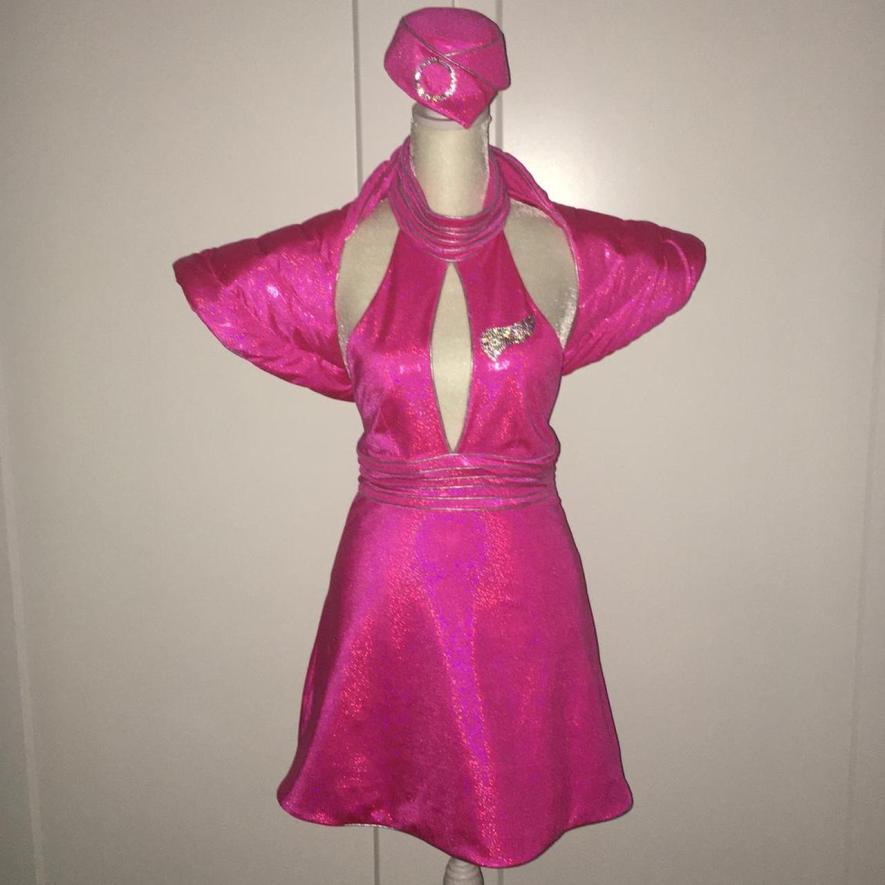 01. Fairy Cola
The first shop I had to mention is Fairy Cola, based on the popular second hand e-commerce platform, Depop. I came across their page and was immediately enticed when I realized each piece is handmade in Los Angeles, CA. Making items has to be a tall order, but Fairy Cola does it so well.
With an array of pieces from matching sets, to bodycon dresses, each item from Fairy Cola carries an intergalactic, hot girl vibe. Aside from taking custom orders, the designer also makes exclusive Halloween costumes. One of my favorites has to be the pink holographic remix of Britney Spear's iconic "Toxic" flight attendant look. Talk about a dream Halloween fit!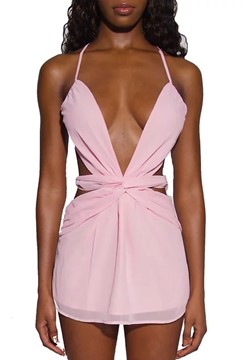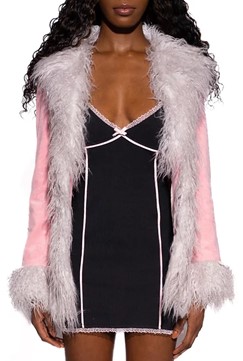 02. O'Dolly Dearest
Based out of Brooklyn, NY, O'Dolly Dearest was created by Zoe Martin. Inspired by some of Zoe's favorite icons in pop culture, the label takes inspiration from the 90s/early 2000s. I was drawn to O'Dolly Dearest due to their products' use of the color pink, lace, and rhinestones! Their motto, "Don't get dressed up, get dolled up," is one I can definitely get behind.
Keeping a nostalgic theme throughout, I'm definitely a Y2K kind of girl, so O'Dolly Dearest speaks to me on unmatched levels. The Sweet Dreams Dress depicts a Y2K essence impeccably, while keeping modern touches with cutouts at the waistline. Many of their most recent new arrivals are sold out, like the Dolly Coat that showcases elegant feathers, perfect for the winter season.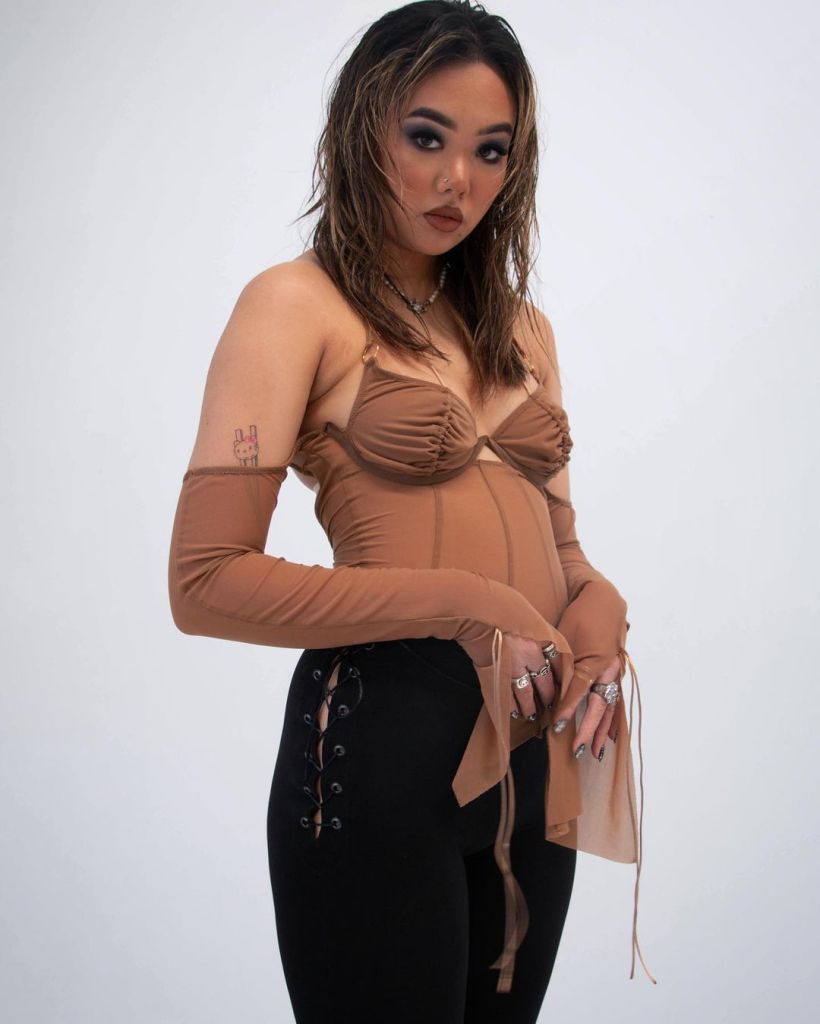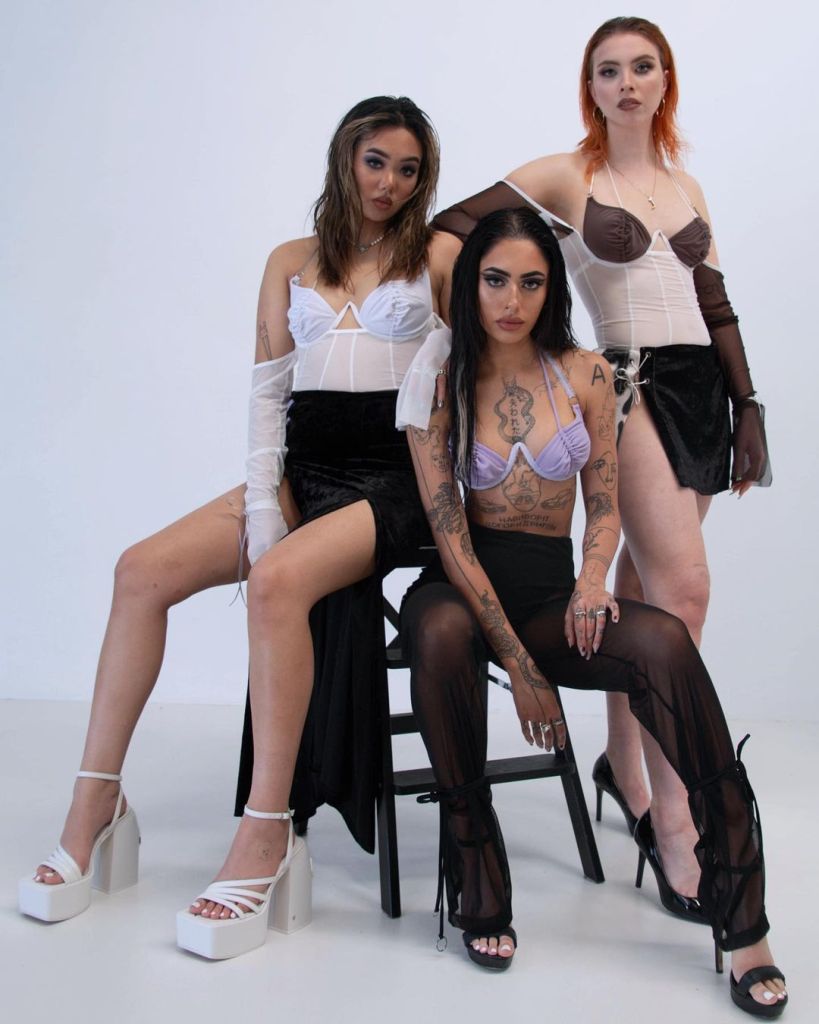 03. Poiset
Poiset is a small business that incorporates elements of lingerie wear into everyday styles. Determined to toss out stereotypes associated with underwear, Poiset blends structural elements of nightwear with the functionality of daywear. The brand's designer, Grace, single handedly operates the businesses, with each piece being made to order. Carefully crafting each piece by customers body measurements, a garment from Poiset is clearly made from dedication, hard work, and skill.
Poiset's Instagram showcases a portfolio of satisfied custom photos. I came across this small business from a TikTok video about a year ago, never having seen a design quite like it before. Now, I've seen plenty of copies of Grace's designs, but no one can do it quite like the original. Their intricate corset designs give off a pop-punk, luxury-grunge aesthetic that reminds me of something Olivia Rodrigo would wear. Loves it!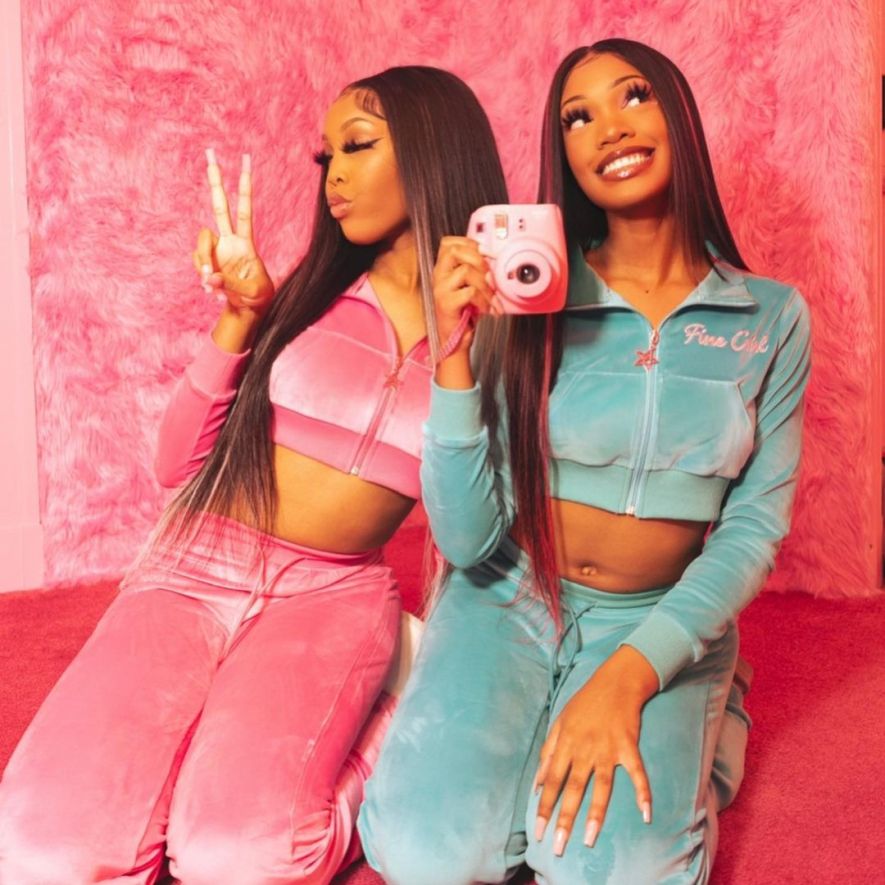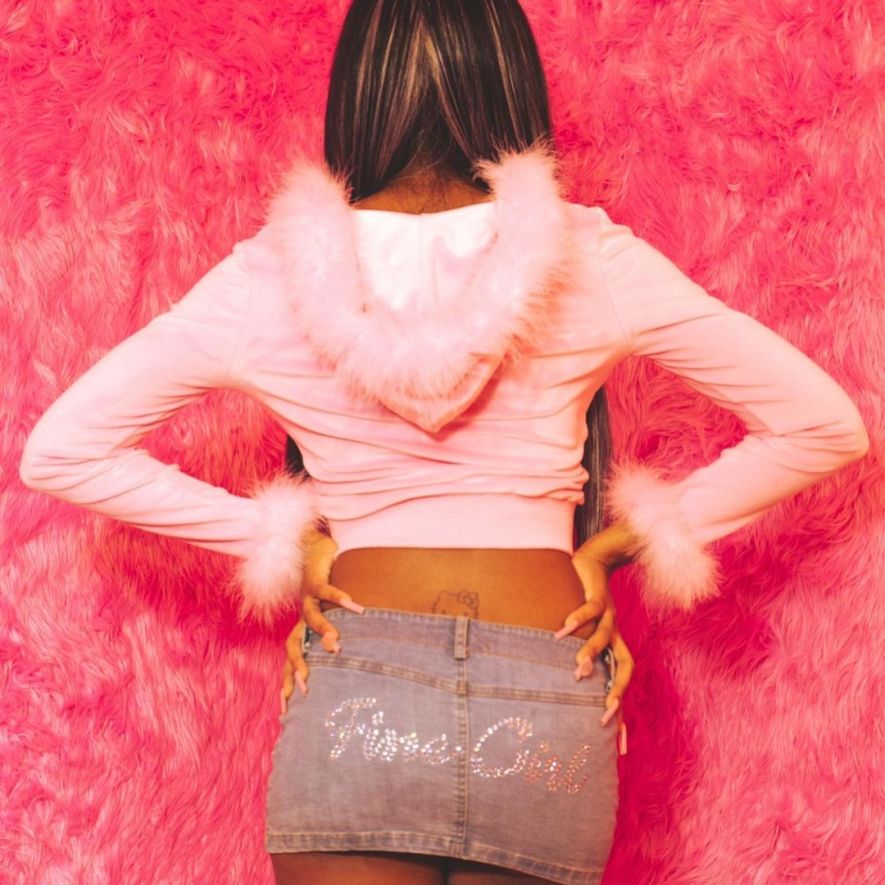 04. Fine Girl
Get ready to be living your ultimate Paris Hilton tracksuit fantasy with Fine Girl. Many of the brand's tracksuits are reinvented versions of the classic tracksuit silhouette. Fine Girl makes use of cropped jackets, shorts, and skirts to offer an all-new spin on this closet staple. The tracksuits, also, platform "Fine Girl" imprints that take the design to new heights.
Some of the tracksuits even have customized star zippers with the "FG" initials on them – talk about a slay! Aside from tracksuits, Fine Girl carries accessories, sunglasses, and brand-new denim styles that look like they came straight out of an early 2000s movie! Pairing the "Raven" jacket with the So 2000s Mini Skirt has me feeling like the ultimate Fine Girl.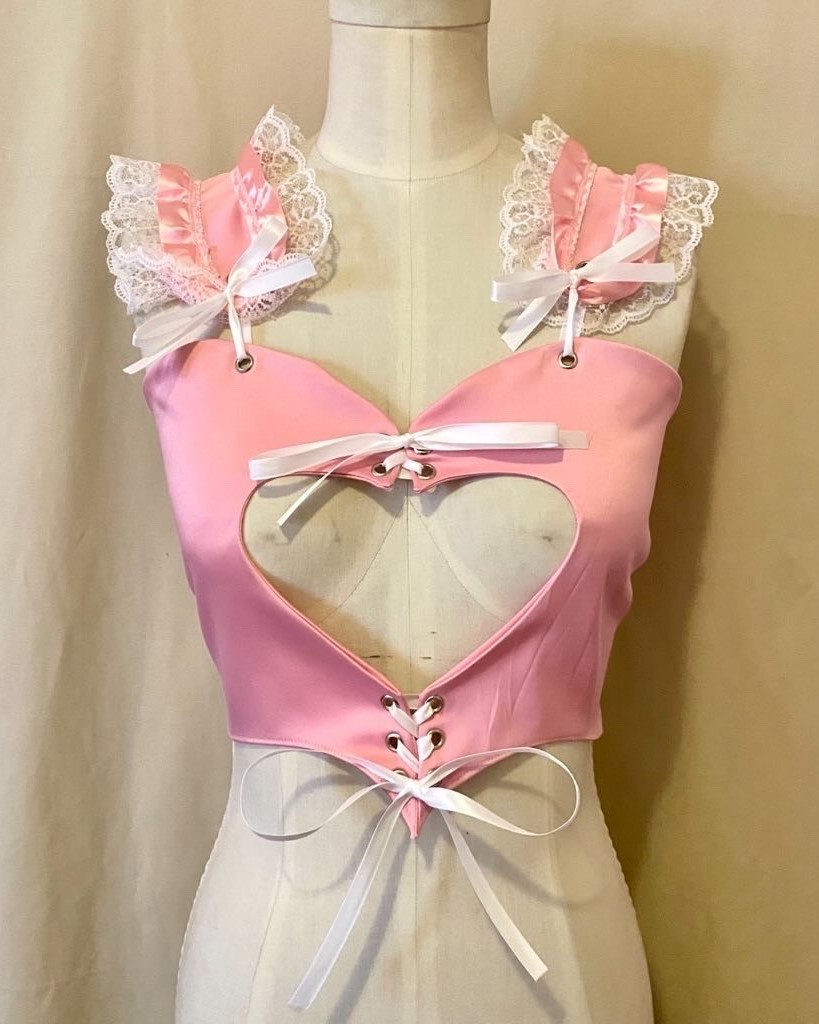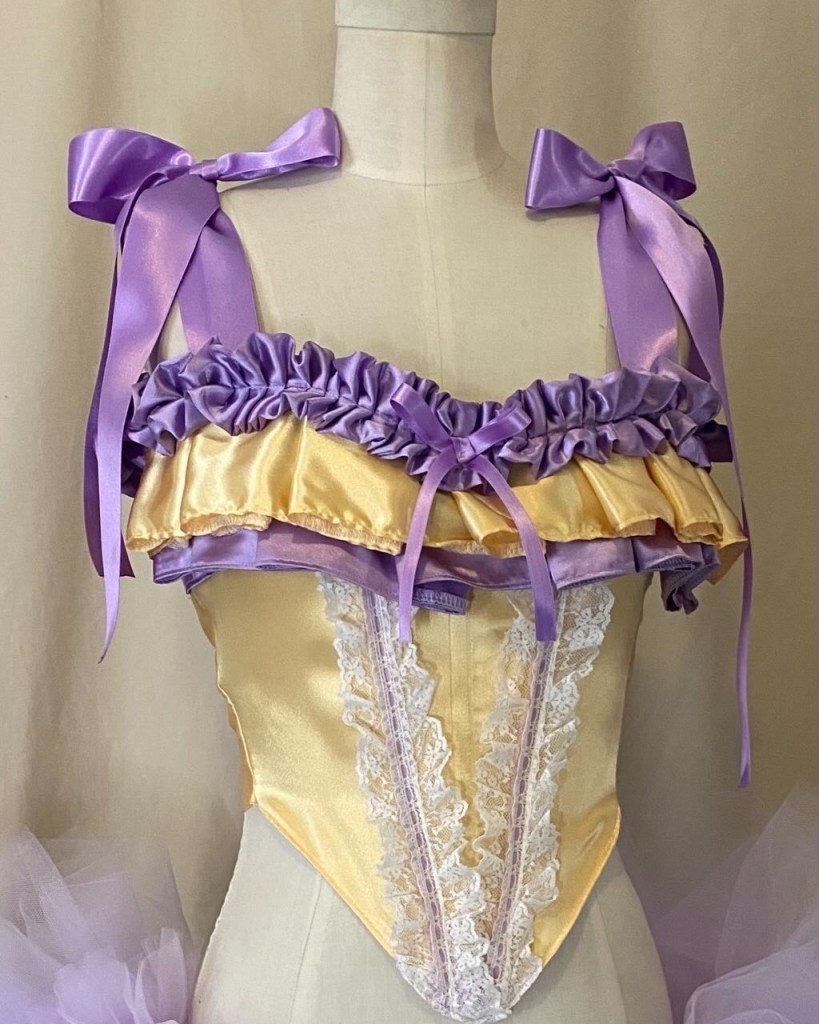 05. Eddy's Online
Last but not least is Eddy's Online, a Depop shop based out of Los Angeles, CA. This LGBTQ-owned shop creates handmade fashions that will have you falling out of your seat. I came across the page when stumbling upon the heart-shape corset top. Like all fashion enthusiasts, I can appreciate a good corset, but this one was different. Upon first look, I was gagged over the apparent craftsmanship that went into creating such an intricate design.
The designs at Eddy's Online are unlike anything I've seen before … I couldn't believe that I came across a shop with such individuality. Seemingly specializing in corset structuring, I can promise that you'll be shocked by some of the designs that Eddy's Online makes. I mean, there's a literal minion corset on their page! There are also other items like custom gloves, shorts, and skirts on the site, but the show stealer has to be the corsets.
These five shops all differ in aesthetic, but they have at least one thing in common: they were created by strong, determined individuals ready to make their dreams become a reality. Shopping from small businesses has opened my eyes up to the talents of so many young and passionate fashion designers. Remember, shop small, and you might just find your newest favorite business!
Featured image via Poiset. Design by Her Campus Media.