Ever catch yourself flipping through the pages of a fashion magazine, scrolling through Instagram, searching for outfit inspiration on Pinterest? At this point, it's almost a guarantee at least one suggestion will have something to do with the much-admired "French Girl Style" (alternatively titled as "Parisian Minimalist Chic"). In fact, about 4.5 billion results on Google have something to do with the je ne sais quoi, laissez-faire approach to dressing of la fille française. These girls wear their hair in artfully mussed buns, they borrow their boyfriends oversized clothing, and their nails are perfectly manicured yet never overdone. To emulate the classic style of one of these girls well is a status symbol in its own right, something many try and try, day after day.
In recent months however, the spotlight has shifted away from the French girl aesthetic to focus on the unique and more mature style of the French woman, (la femme française if you will). A recent article published in Vogue Magazine highlighted several iconic and legendary French starlets who have never lost their particular flair when it comes to dressing, proving that style has no age limit. Actresses Isabelle Huppert, Philippine Leroy-Beaulieu, and Isabelle Adjani and many, many more have walked runways, shown up at red carpet events, or simply been photographed grabbing a morning café au lait in gorgeous yet stunningly simple ensembles. For those looking to shift their way of dressing towards that of the French yet still seeking a more mature touch, here are five ways to bring French woman style into your closet.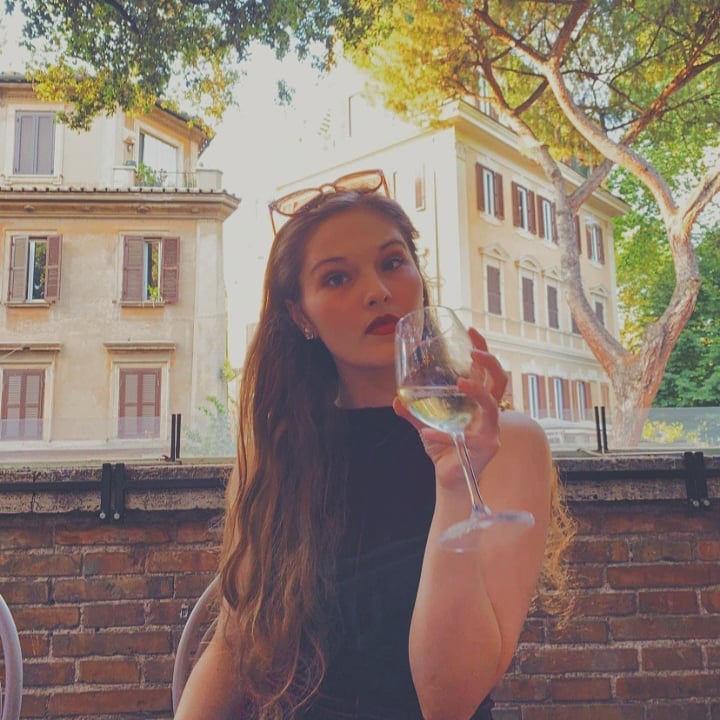 01. Throw On a Pair of Oversized Shades
Whether you're trying to block the blinding rays of sunlight from your vision or fashionably disguise under eye bags exacerbated by a poor night's sleep, sunglasses are a must-have accessory. Take your glasses game to the next level with a pair of oversized shades. Pick a pair that accentuate your face and give you a sense of artful mystery. You don't want to completely hide your face, but you want those heads to turn when you walk down the street. Is she a model, an actress, an heiress? Whoever she is, she certainly looks trés fantastique.
Shop The Look:
02. When In Doubt, Grab a Blazer
No Parisian-inspired wardrobe is complete without an assortment of blazers. They're tailored. They're elegant. They provide the perfect air of business casual without trying too hard. Throw a blazer on top of any simple outfit to give it an air of sophistication. Or, style your blazer with a dress and heels a la Philippine Leroy-Beaulieu (aka Emily's boss in Emily in Paris) to dress down a more formal look. Bonus points if it's just oversized enough to add that menswear touch so popular among French women without swallowing your frame entirely. 
Shop The Look:
03. Keep Your Hair En Pointe
When the legendary beauty of French Cinema Isabella Adjani walked the runway at the Ami Fall 2022 show, all eyes were on her famous pout, her perfect posture, inherent grace, and yes, that spectacular hair. The French are world-renowned for their laid-back and unfussy approach to a great many things and hair is one of them. No Frenchwoman would be caught dead with hair practically advertising an extensive number of products devoted to achieving a particular style. The key is to get your hair just artfully mussed enough that it suggests you simply woke up with it perfectly tousled, threw on a simple outfit (incredibly chic of course), and ran out to run errands. Simplicity is always key.
Shop The Look:
04. Match the Bag to the Outfit
When attempting to achieve that perfectly sleek French style of dressing, you never want something within your ensemble to strike a discordant note with the rest of the outfit. Handbags are the perfect accessory. You can carry all of life's basic necessities within one item and they're pretty to look at. Having a handbag that ties the outfit all together makes everything even better. For a simple look, either a handbag in the same color or a complementary shade elevates your style even more. Everything in a French-inspired outfit should sing in harmony, purses included.
Shop The Look:
05. Add a Little Sparkle
Knowing when to add that extra touch and when to leave an ensemble as it is can be quite a fine line to tread. For a bit of help making the distinction, look no further than the French. It's quite well documented that the French never try too hard. Their ensembles are never overwhelmingly overdone and garish. Instead, a simple and elegant look is given an extra touch, some gold filament embroidery there, a trim of tiny jewels at the collar.  Always add something to make your outfit special without taking it over the top.
Shop The Look:
The allure of the way of the Frenchwoman is that they never take themselves too seriously. Dressing should be something enjoyable, not a grueling task. With the French, the whimsy and personality is there in each individual outfit without being swallowed in an array of different colors, patterns, prints, and fabrics. Not a try hard, nor a peacock, is a good way to put it. Stay true to yourself, never dress for someone else.
A Bientot!
Feature image via @keepingupwithamm. Design by Her Campus Media.