The evolution of workwear has been interesting, to say the least. New trends emerge constantly, but I'm not sure if anyone foresaw slacks being one the biggest trends of 2022. Now, whether you're going to work or running errands, you'll most likely spot a fashionista sporting the bottoms. Like many clothing pieces, it can be hard to find cute workwear. The fit, color, and style of items all play a role in picking them out.
When it comes to brands, some have slowly become known for having great options. The classic Dickies trousers have been worn for a while now. The It Girl one stop shop Aritzia has everyone in a chokehold with their tops. We all know Matilda Djerf's brand Djerf Avenue is popular for everything, but their blazers have a pretty good rep too.
Styling workwear can be a bit tricky. It's often difficult to look cute while keeping it professional, but going to work doesn't have to mean giving up your personal style. As we continue to shift back into going into the office IRL, we're likely to continue to see more fun ways to dress in the workplace. Adding in your individual style and unique flare to the trend can help make it feel less like full business attire. For now, here are 10 workwear looks that will fuel your inner girlboss.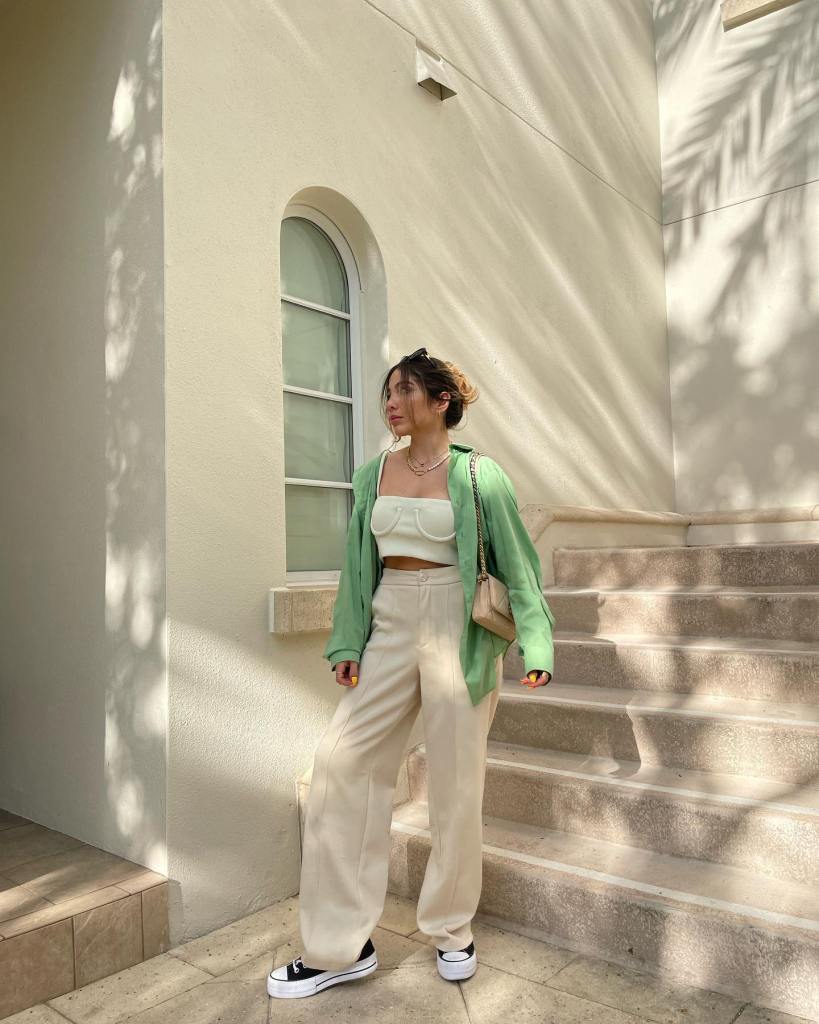 01. Crop Top and Button Up
Casual Friday never looked so cool. Keep it neutral by pairing tan trousers with a matching bag and cream top. Add a pop of color by throwing on a bright button up. Finish off the look with your favorite pair of sneakers.
Shop The Look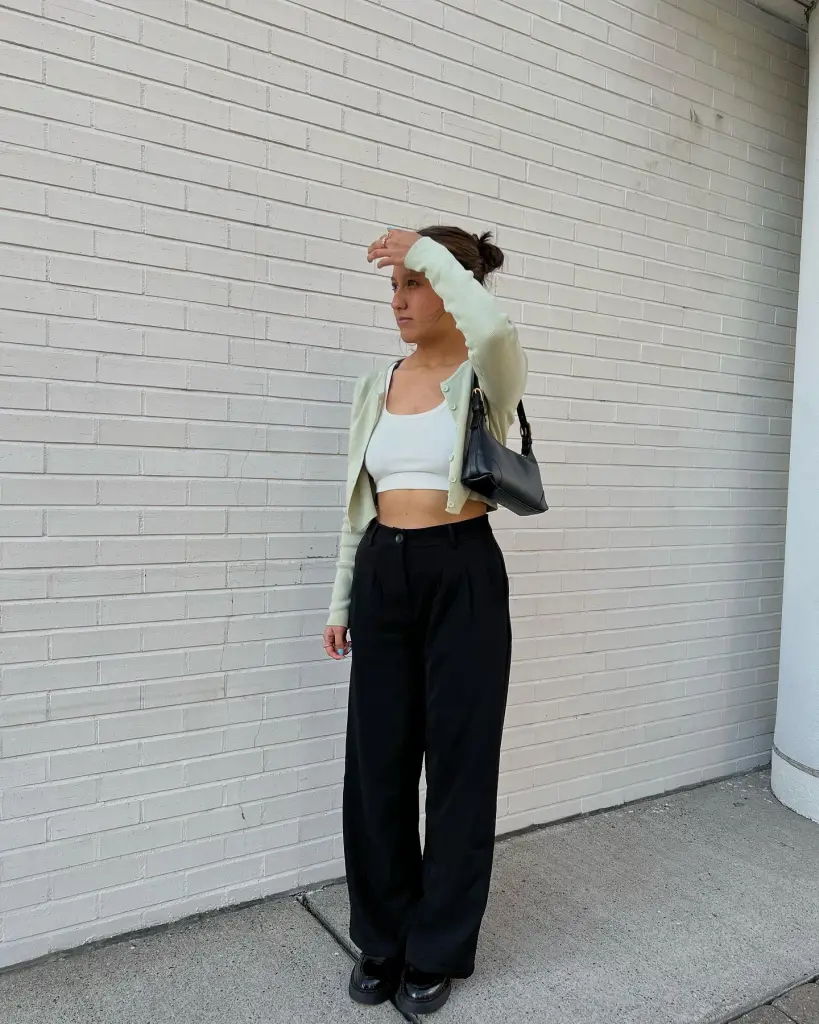 02. Cardigan and Tank
This is a simple yet chic look. A cardigan is the perfect way to add color to an otherwise dark outfit. Matching black slacks, boots, and a purse add balance to the outfit.
Shop The Look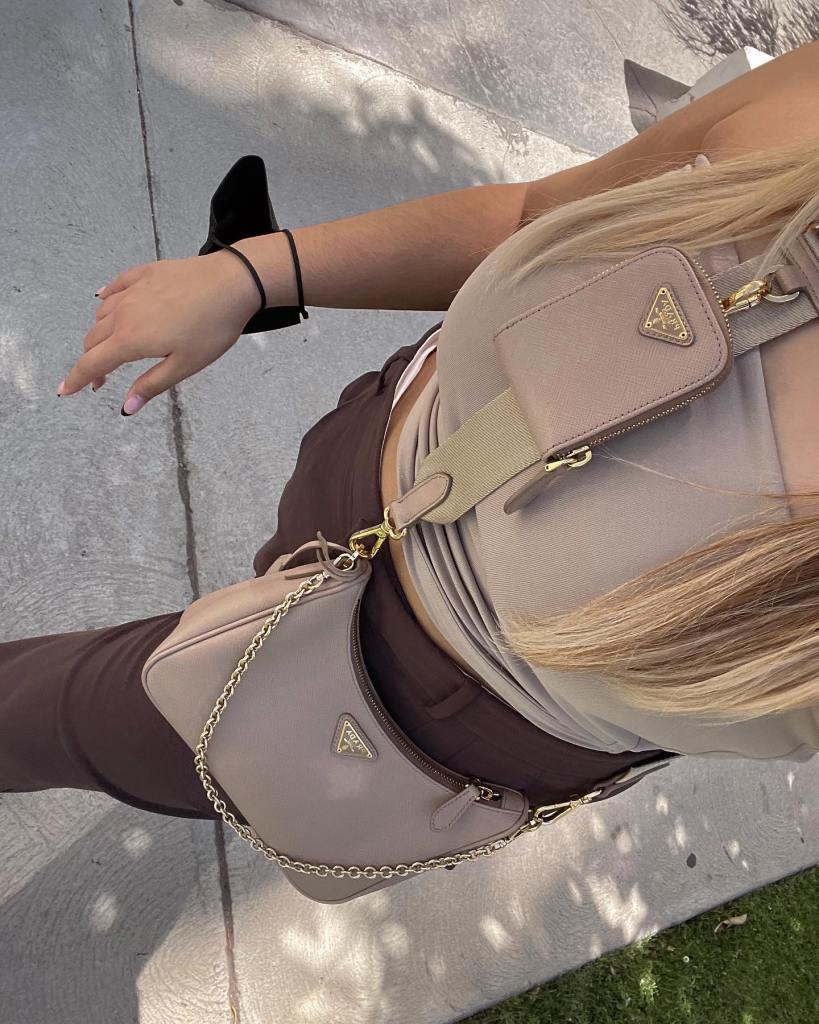 03. Brown top and pants
If you want to switch it up a bit, ditch beige and black for brown. Pair brown pants with a bag and a matching top in a slightly different shade. This makes anyone look effortless and cool.
Shop The Look
04. Blazer and Bag
Blazers are a girl's best friend. Pair this essential with a bag and neutral trousers and you're golden. Speaking of gold, accessories pull everything together.
Shop The Look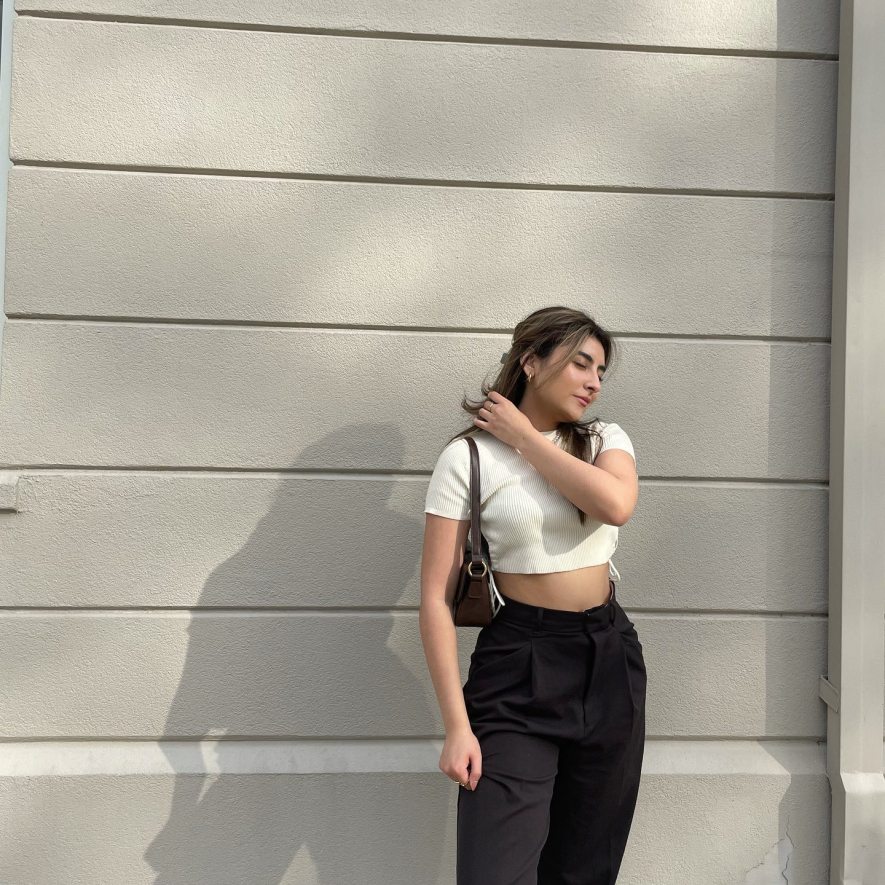 05. Crop Top and Slacks
For the warmer weather, crop tops are a lifesaver. Pair your favorite crop top with black slacks and a handbag. It's a simple outfit formula that's easy to replicate and can stay on rotation throughout the week.
Shop The Look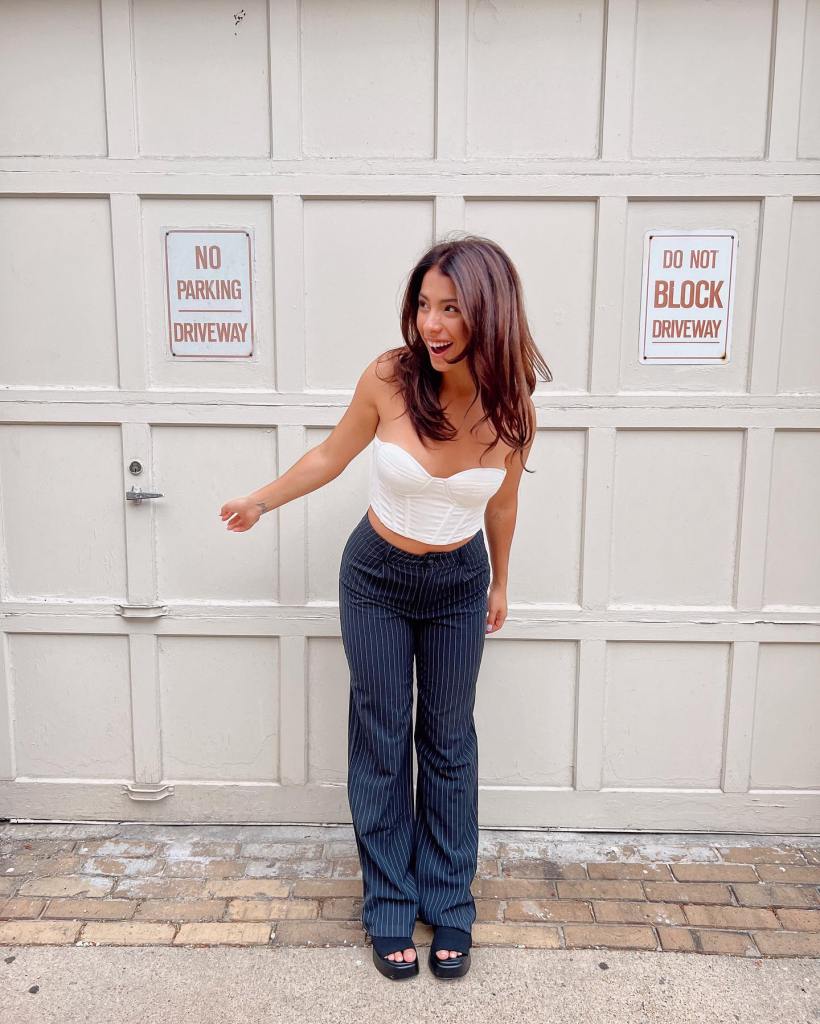 06. Corset Top and Trousers
This is definitely an after hours ensemble. Or, just a fun going out outfit. Grab your favorite corset top and throw on a pair of your trousers. Simple, but effective.
Shop The Look
07. Classic Workwear Bag and Trousers
Your handbag can make or break your look. Keeping it classic with a black bag is always a good option. Keep the rest of the fit simple with a top and trousers and you're good to go.
Shop The Look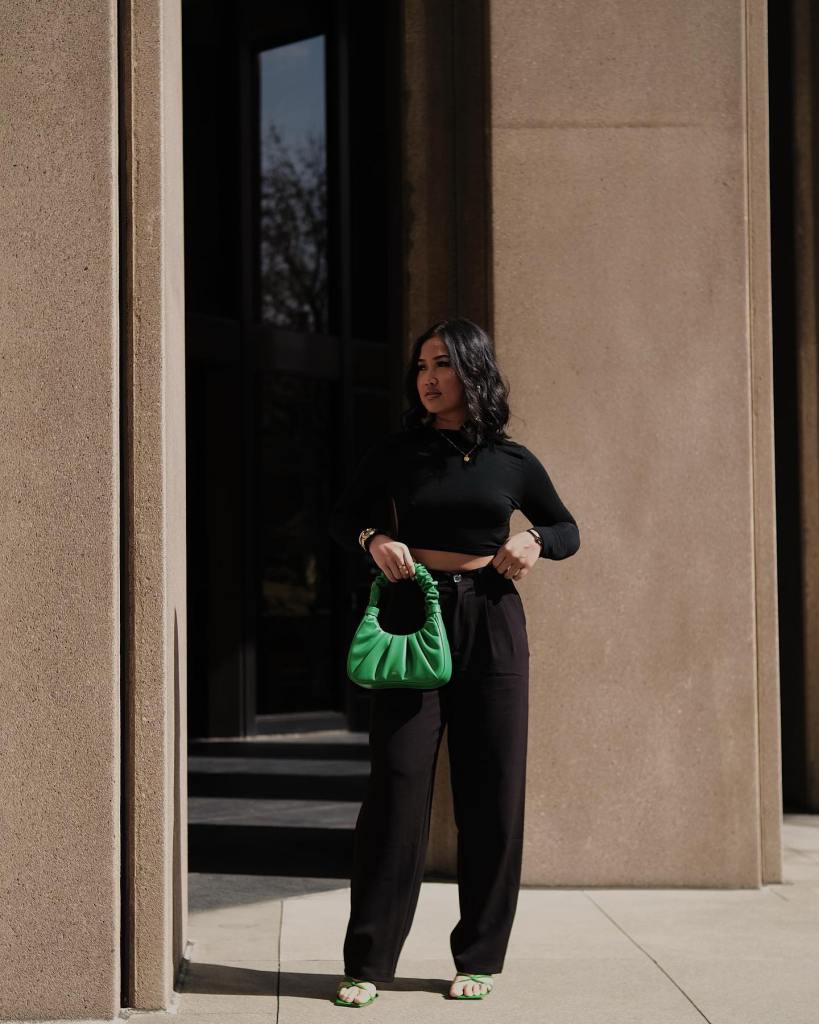 08. Colorful bag and shoes
Even though we all love classic bags, fun colored options work with the workwear aesthetic, too. If you opt for a pop of color, you might as well match your bag with your shoes as well. Keep the rest of the outfit monochrome for a sleek look.
Shop The Look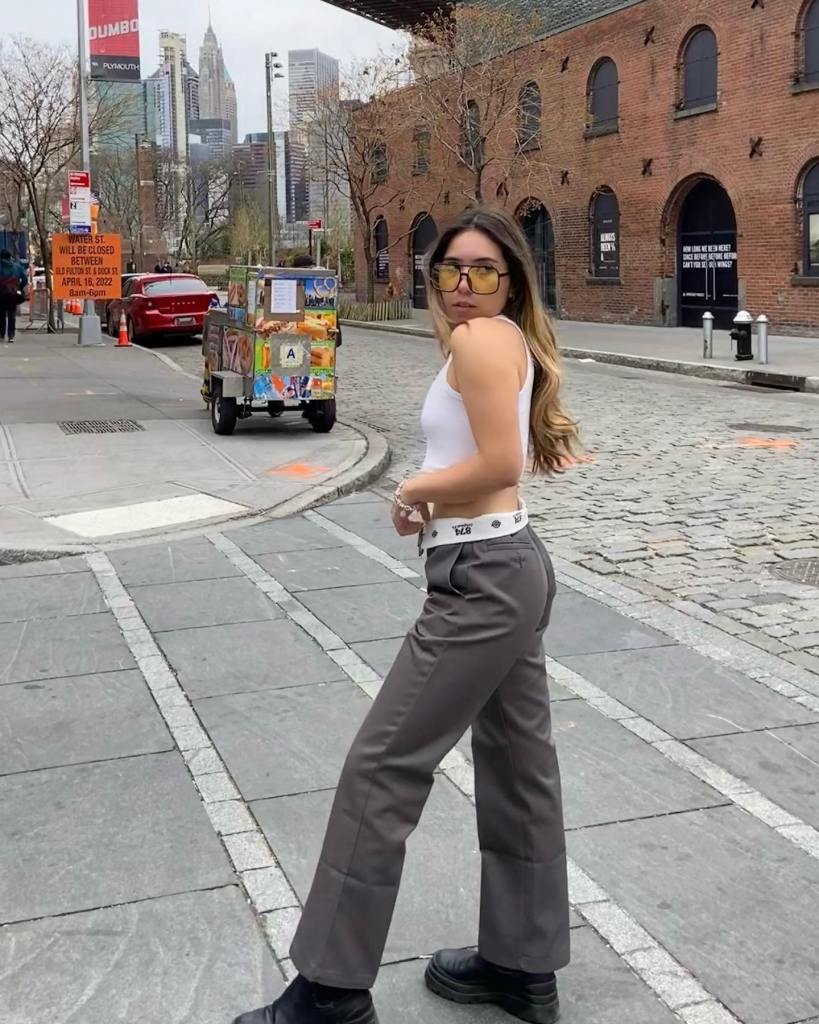 09. Dickies and Boots
This is truly the original workwear aesthetic. Grab a pair of Dickies, and if you like the style, flip the waistband to make them look super trendy. Throw on a plain white tank and boots and your outfit is complete.
Shop The Look
10. Suit and Turtleneck
There's nothing more powerful than a literal power suit. Find your favorite matching set and rock it with a turtleneck to look sophisticated and sleek.
Shop The Look
Workwear can be fun too. Now, we'll also be wearing trousers casually for the foreseeable future.
Feature image courtesy of olyalmet