Paris, the top tourist destination of the world, is a city that has been photographed time and time again. From the amazing architecture to the beautiful green gardens and tiny hidden coffee shops, it is hard to take a bad picture in the city of light. Looking for the best view of the Eiffel tower? Maybe a floral background for an aesthetic photo to match your Parisian-inspired outfit? Or the famous pink house that you've seen all over your Instagram feed? Don't worry, I have you covered on all these essential photo locations and more! As a student who studied photography abroad at Paris College of Art this past semester, I spent tons of time wandering around Paris with my camera. I photographed along the Seine, in the Centre Pompidou museum, on my school's rooftop, in the Jardin des Tuileries, and below the Sacré-Cœur in Montmartre. While studying abroad, I learned all the ins and outs of Paris, and I am here to share all these special locations with you. Keep reading to discover the best photo locations in Paris — your Instagram will thank you!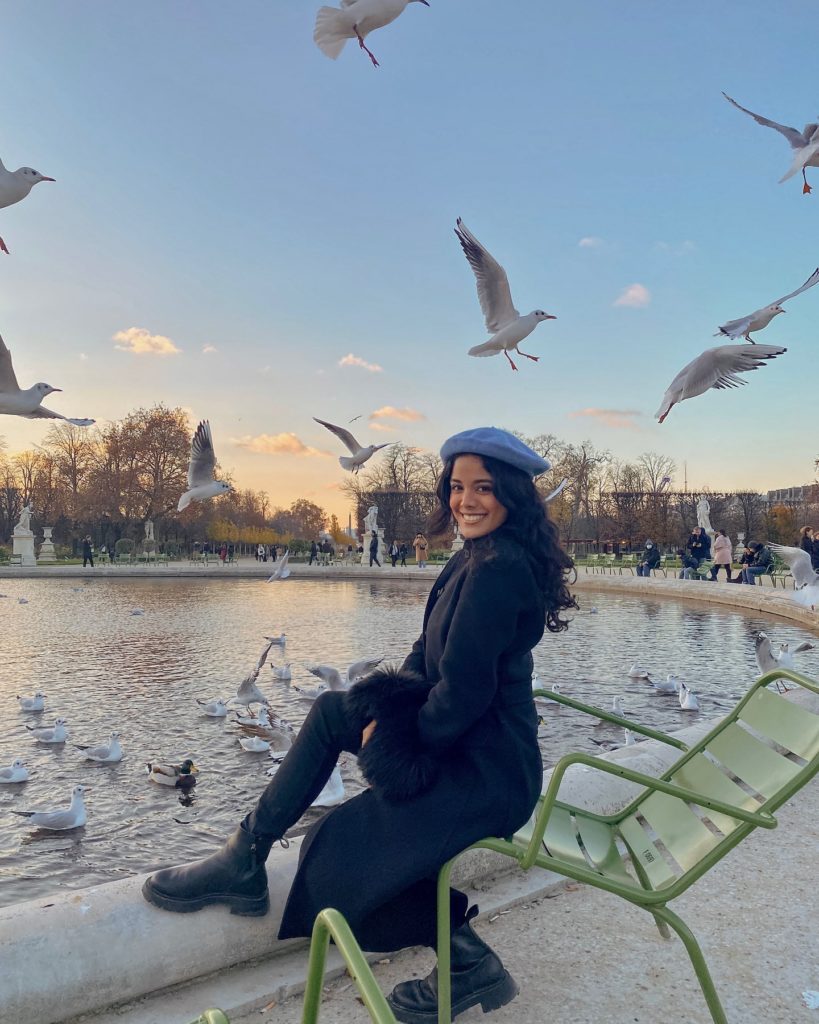 01. Jardin des Tuileries
Located just next to the Muesée du Louvre in the 1st arrondissement, the Jardin des Tuileries is a very popular garden filled with long walkways and small pools. Bring a coffee in the morning or lunch midday, and sit and enjoy all the good people watching after snapping a pic!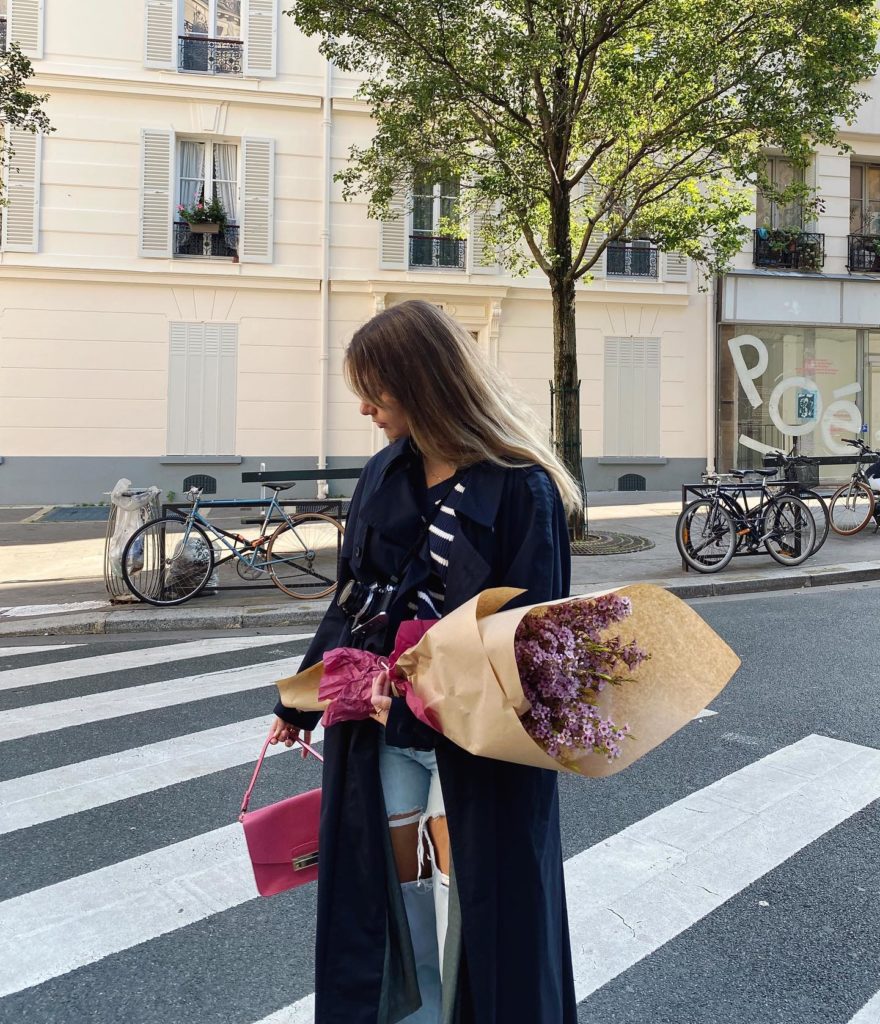 02. 14th Arrondissement
Looking for a less touristy location to snag some photos? Look no further! Located south of the Seine on the left bank is the 14th arrondissement. Buy some flowers from a local shop and snap some cute Parisian pics as you walk and explore this less discovered part of the city!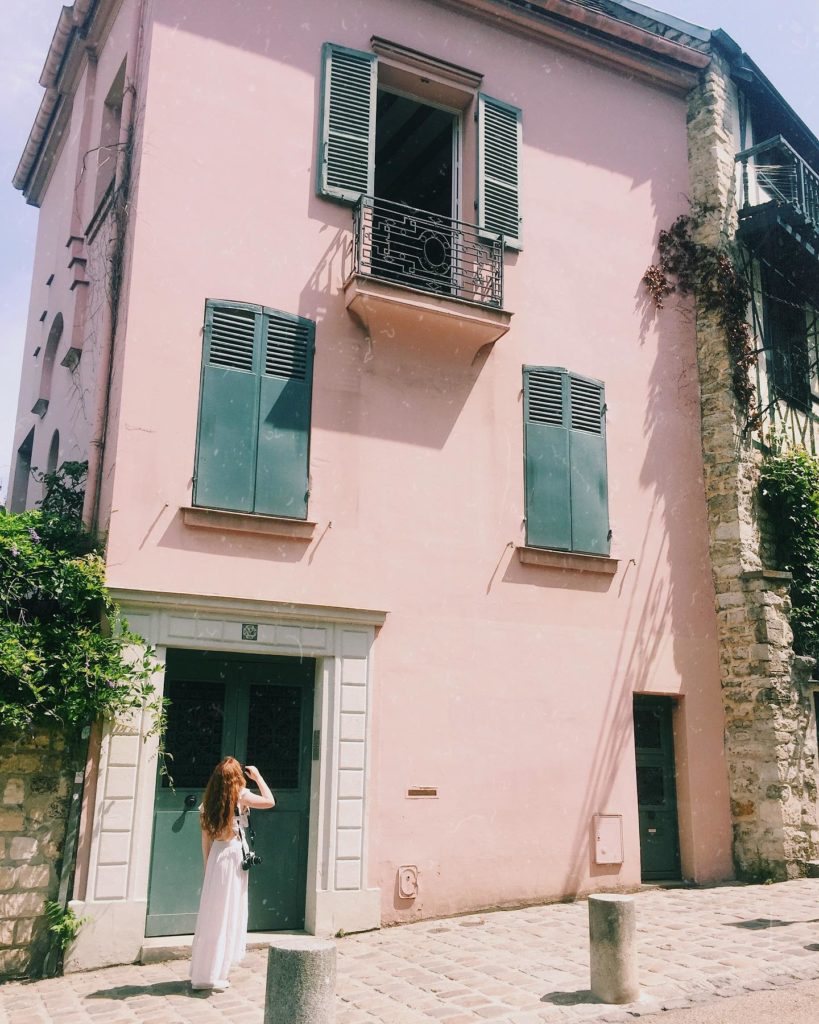 03. La Maison Rose
Located in Montmartre, La Maison Rose is one of the most photographed buildings in Paris, and for good reason! This stunning pink house is the perfect backdrop for a photoshoot. You will have to take your time and be patient though, as there are often many tourists in line to take photos too!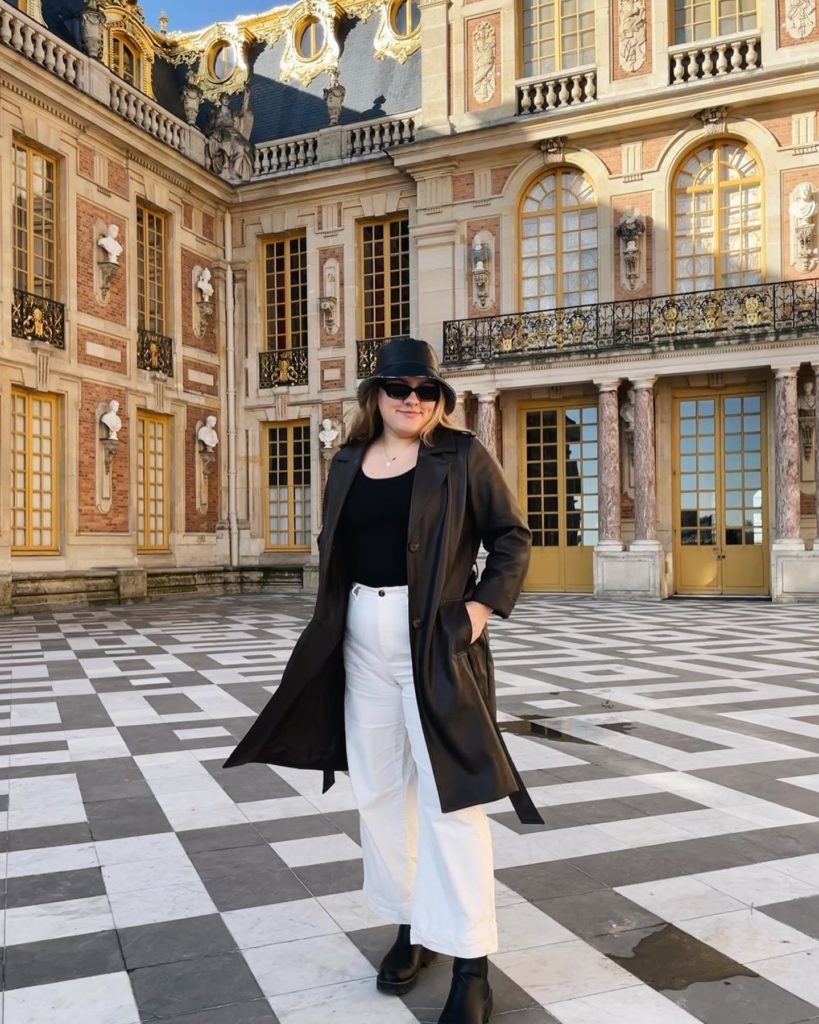 04. Versailles
Looking for a good day trip from Paris? The castle and gardens of Versailles are a must see! Located just 45 minutes southwest of Paris by train, Versailles is quite literally a golden backdrop for all your Instagram photos. Be sure to dress up too, this is one of the fanciest and most extensive establishments ever!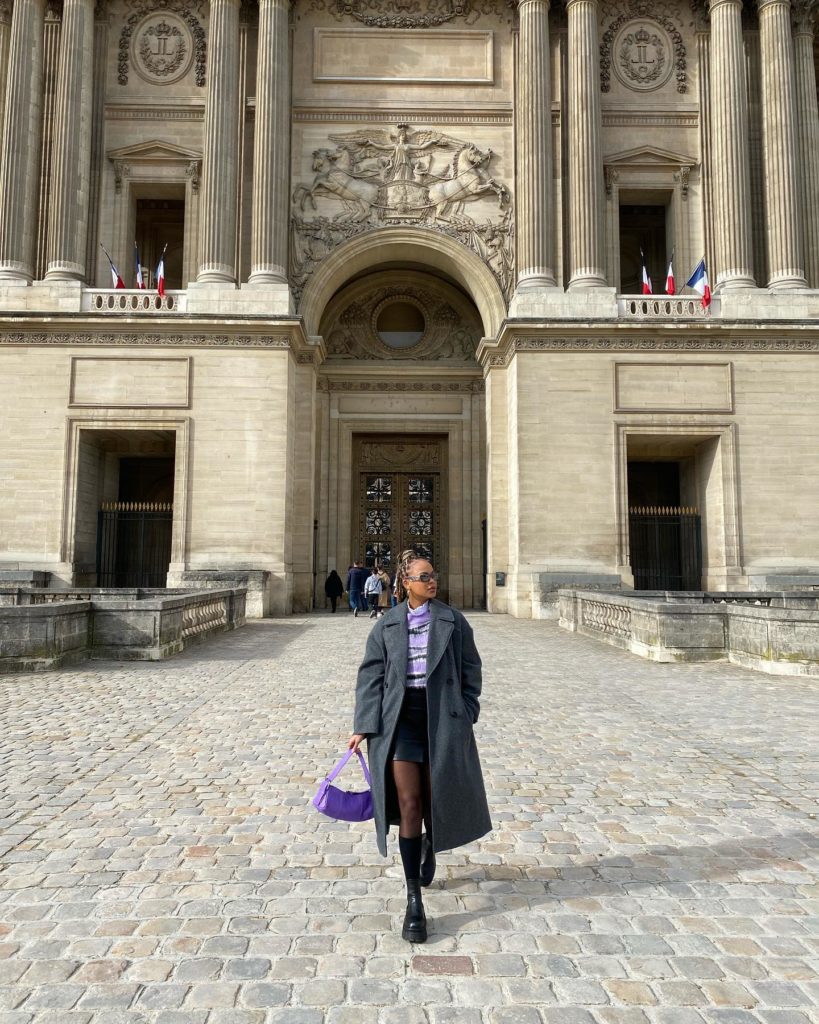 05. Musée du Louvre
However touristy and popular the Louvre may be, you can't miss it! Walk around outside the museum and scout your favorite photo-op spots. There are many beautiful archways and squares that definitely shouldn't be overlooked!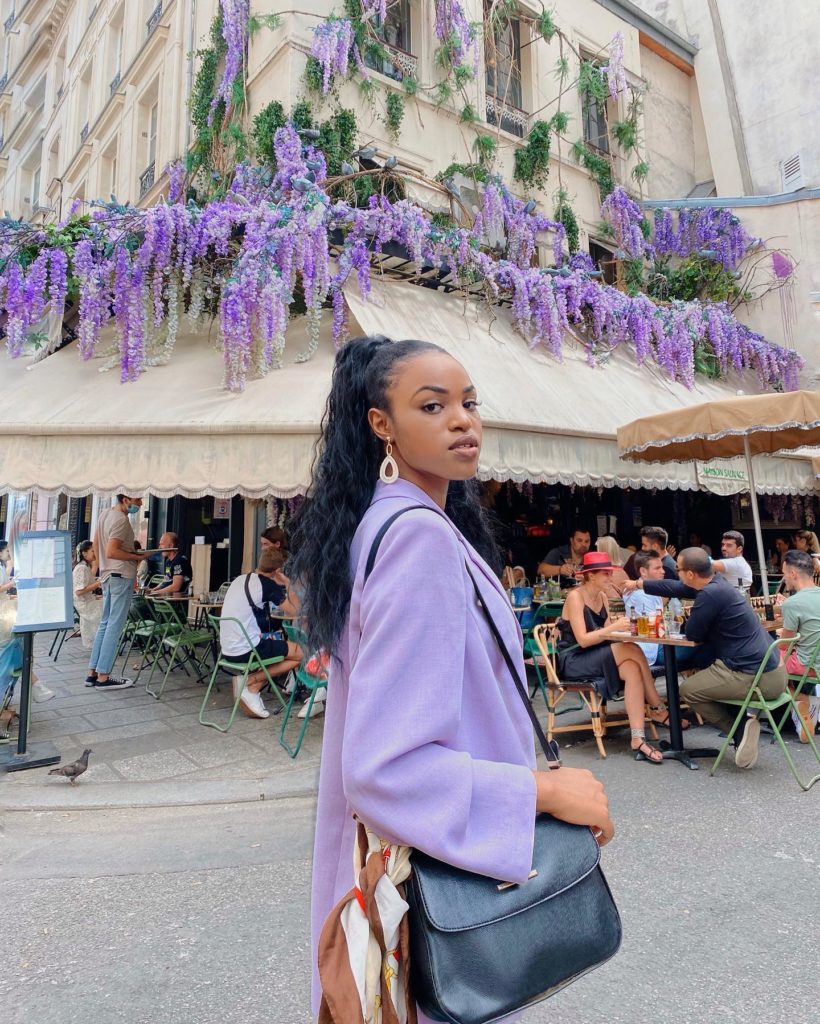 06. Maison Sauvage
One of my favorite things about Paris are the coffee shops and restaurants decorated in flowers. You don't want to miss the many brunch places like Masion Sauvage located in the 6th arrondissement. Extra bonus points too if you match your outfit to the flower decor — so cute!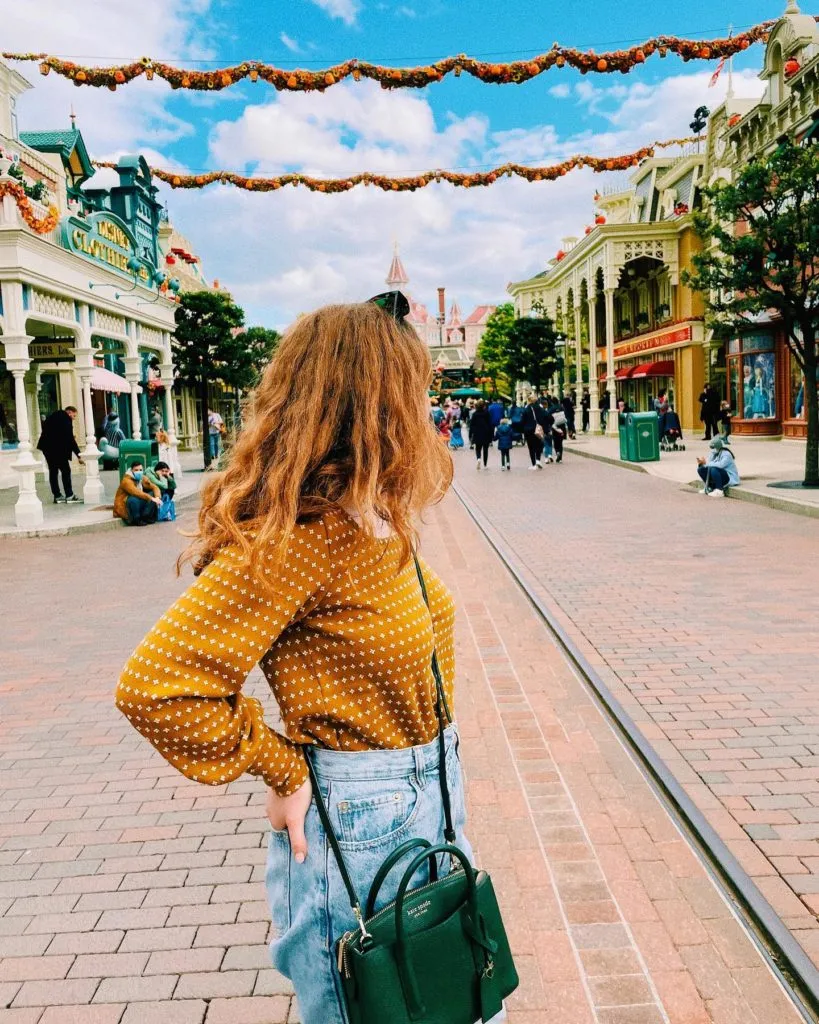 07. Disneyland Paris
Looking for a little extra magic while in Paris? Disneyland Paris is the perfect place. Located just east of the city on the train, Disneyland Paris is a great (slightly more expensive) day trip. Capture the magic and take some photos in front of the entryway as you walk into the park!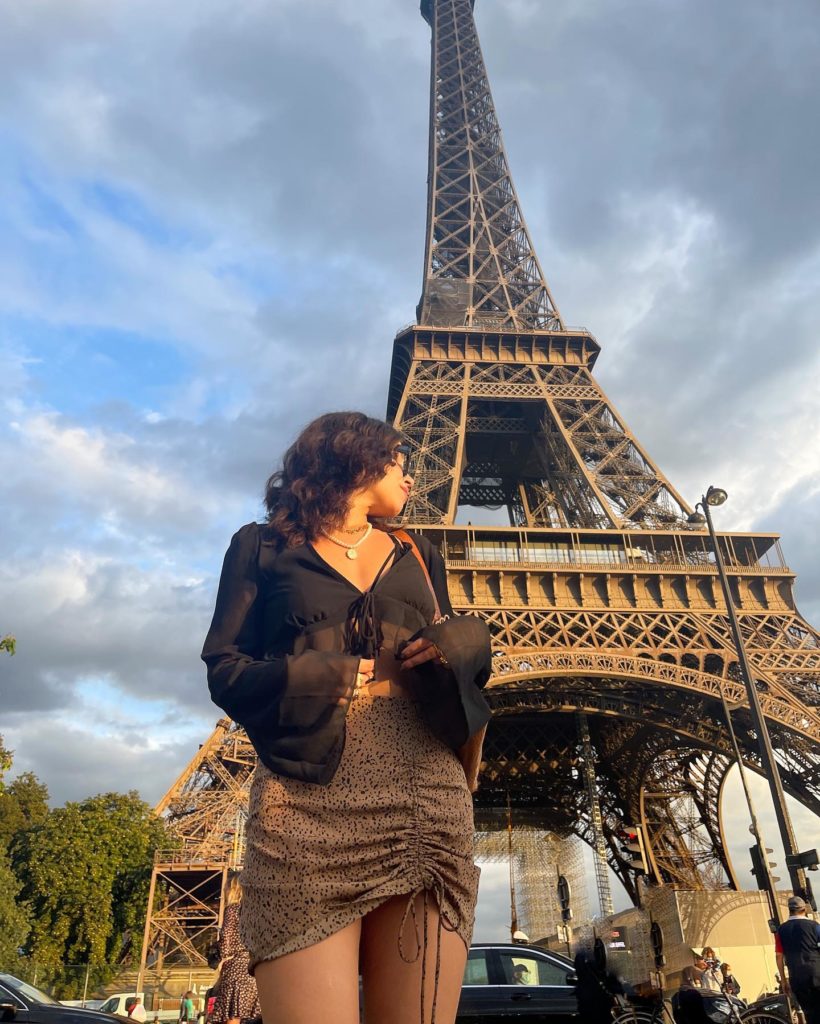 08. Eiffel Tower:
Ok, so you can't come to Paris without taking a cute pic near the Eiffel Tower. Located in the 7th arrondissement, walk down and around the base of the Eiffel Tower and grab a cute photo from below!   
09. Mademoiselle Angelina
Looking for the most aesthetically pleasing coffee shop in Paris? Look no further than Mademoiselle Angelina. This adorable pink coffee and pastry shop is located in the 6th arrondissement just next to the Luxembourg Gardens. Grab a coffee, a croissant, and, of course, a photo!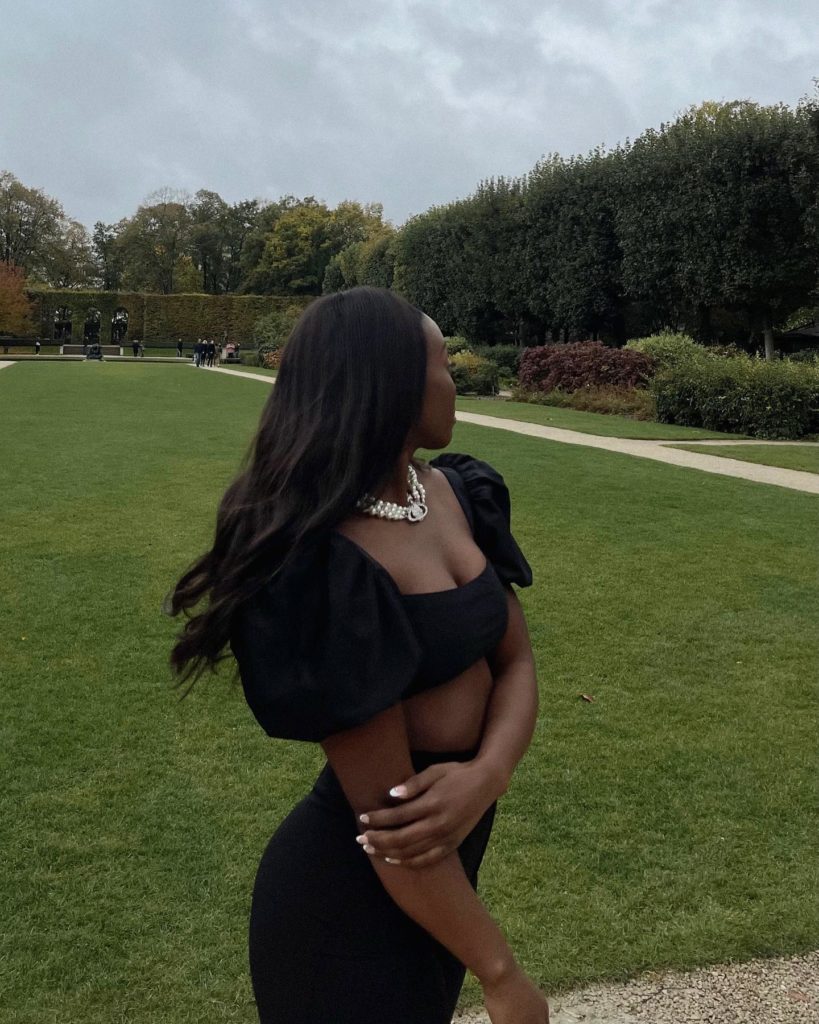 10. Musée Rodin
Also located in the 7th arrondissement, the Musée Rodin is a beautiful building with gorgeous gardens. After you explore the museum, wander outside to take some photos. The gardens provide an elegant vibrant green backdrop! 
Featured photo by @apatkovic.