Ciao from Rome! I happen to have been given the absolutely incredible opportunity to spend an entire semester here in la citta eternale. So far, it's been full of amazing history, beautiful buildings, gorgeous scenery and, of course, delicious pasta. Lucky for me, I'm currently living in the oldest part of the city, The Trastevere, right along the Tiber River where I get to truly do as the Romans do and live inside ochre and yellow buildings teeming with ivy, walk to the market for fresh fruit along ancient cobblestone roads and imbue my personal style with the elegance and class of the local populace. While not the true fashion capital of Italy (which is Milan of course), Rome nevertheless is a hot spot of incredible beauty and personality wherever you look. Roman style is simple, elegant, and tasteful — Romans almost never look overdone. Instead, Romans choose a few key elements to craft a look as perfectly timeless as the city that surrounds them. With this in mind, here are five style essentials to give your look a touch of la dolce vita!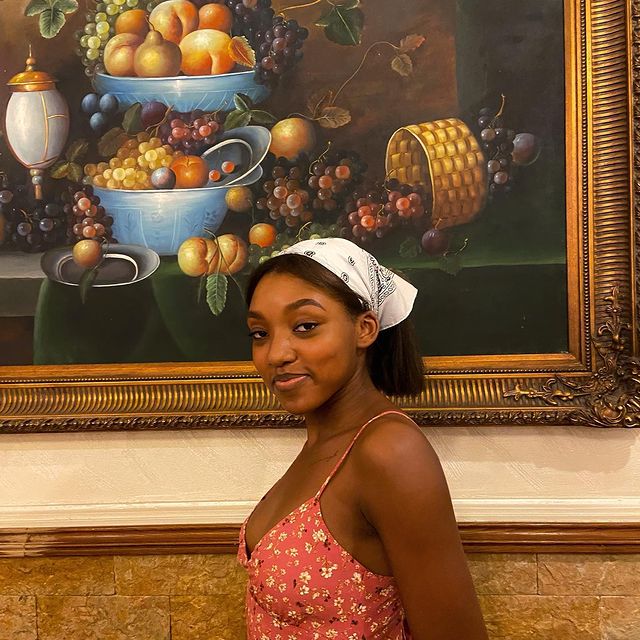 01. A Simple Sundress
Located in the south of Italy, about an hour from the coastline of the Mediterranean, Rome has a fairly warm climate. So far, it's been almost consistently in the mid-80s with beautiful blue skies and thankfully low humidity. The weather stays quite nice for a long time, making a cotton, linen, or silk sundress an absolute must. Not only are they the perfect way to stay fresh and cool in warm weather, but sundresses are also a simple and adorable staple piece that can be dressed down with sandals and a cardigan or the opposite with a cute pair of heels and some nice jewelry. Many Roman women wear sundresses in bright, bold colors like red, cobalt, or emerald or choose ones with simple floral patterns. It's always fun to go to the Piazza Trilussa near my apartment and people watch with friends, seeing if we spot any interestingly patterned or colored dresses.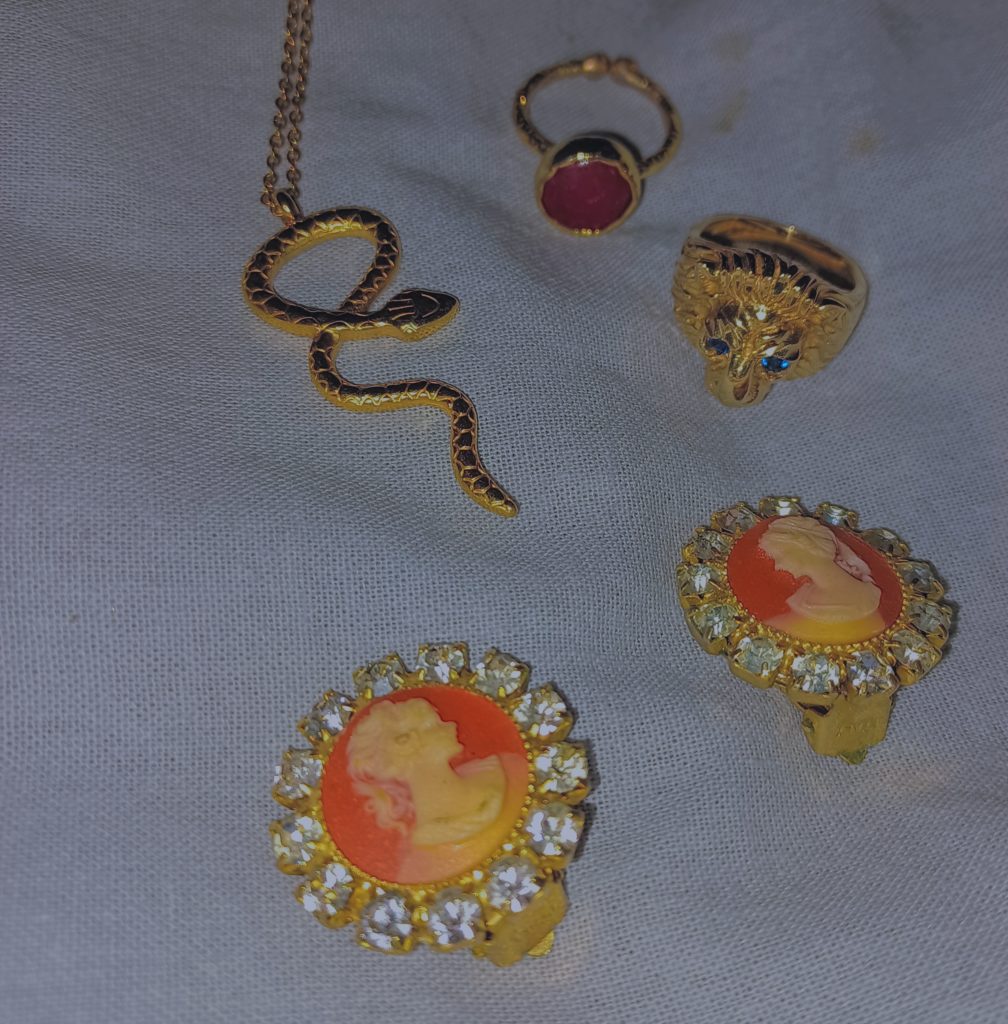 02. A Few Pieces of Gold Jewelry
While you'll see Romans wearing every type of jewelry there could possibly be, most locals wear at least one or two pieces of gold jewelry as they've done since the days of the Roman Empire. Gold has maintained its popularity as a metal over the millennia because of its malleability, its lack of tarnish, and, of course, its glitter. While it's definitely not necessary for one to shell out for a 24K necklace, some gold-colored jewelry is always a good addition to any outfit. It looks good on every skin tone and adds an extra dose of color to your look of the day. Just take care not to overdo it — the simpler the better is the Roman way. A necklace and earrings, bracelet, and rings are the perfect way to style yours.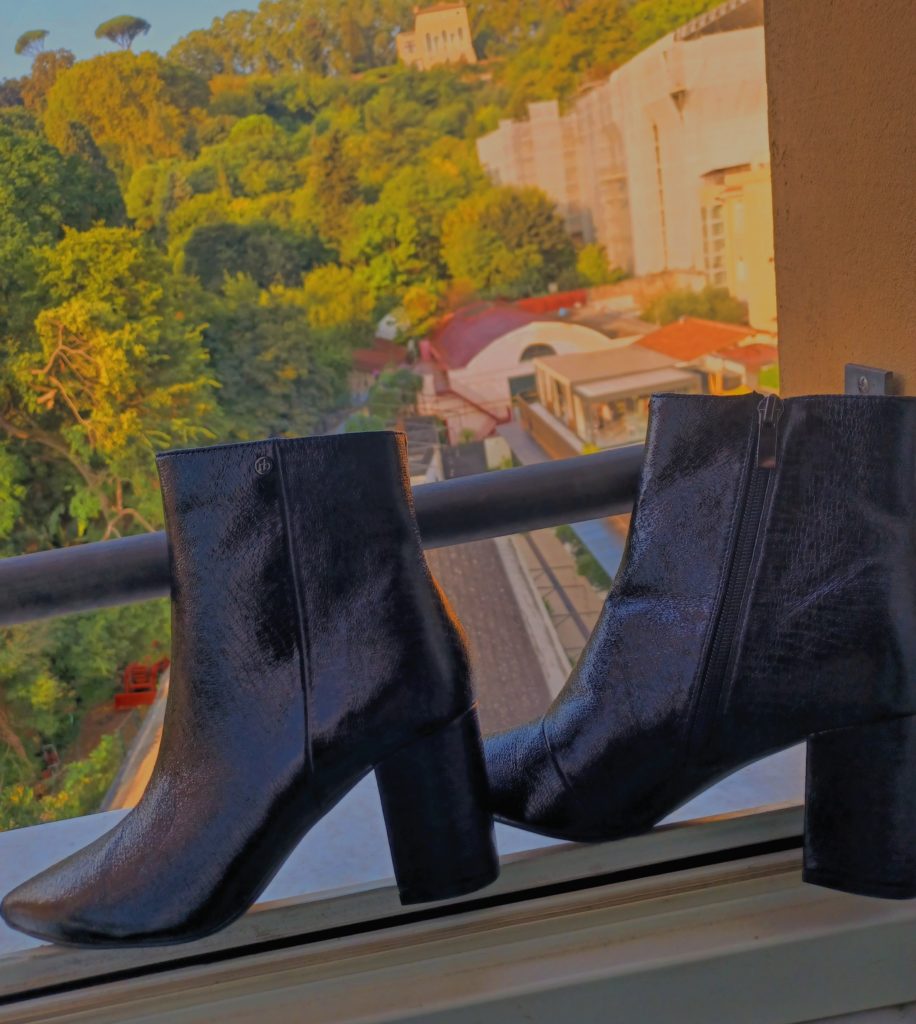 03. Block Heels
Rome is an ancient city. While the crumbling monuments and weathered statues typically clue you in on this, the city streets themselves make this quite apparent as well. As a city girl, I'm used to walking in the concrete jungle and expected Roman streets to be similar to those of London and Belgrade. However, that is not the case. Much of Rome is covered in cobblestones dating back to the Middle Ages. These stones are not easy to walk on, often spaced far apart, unevenly placed and slippery from centuries of pedestrian traffic. Embarrassingly, I took a tumble in fairly comfortable shoes in front of a crowded café. Not my finest moment to be sure but it taught me the valuable lesson of wearing shoes with thick heels when headed out for the day. Thick heels fit in between the gaps in the stones without getting stuck and have greater surface area, reducing the chances of a fall. They're also adorable too, like the pair above which I recently purchased in Milan. Looking great and staying safe, the perfect combination.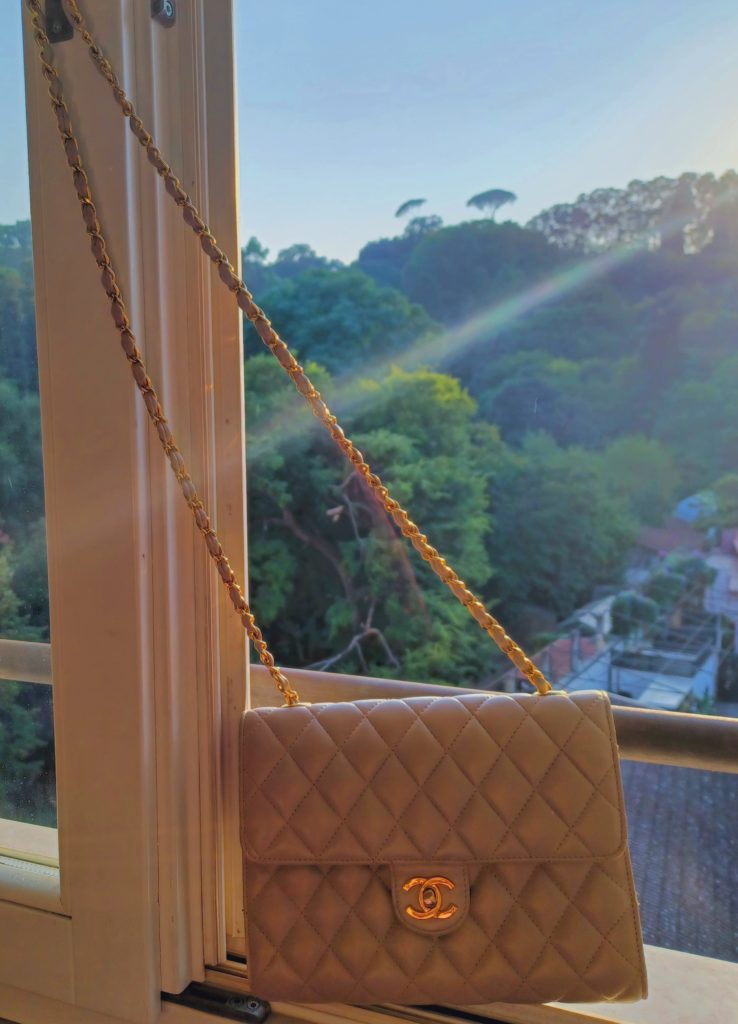 04. A Statement Bag
One thing I've noticed during the just over a month of being in Rome is the propensity for Roman women to carry a statement bag. For obvious reasons, many tend to be luxury Italian brands like Versace, Valentino, and Moschino but it's not uncommon to see French brands like Chanel, Louis Vuitton, and Dior. Due to their cost, these bags are an investment, but their impeccable craftsmanship and fine materials ensure their durability. These bags are a great way to turn heads and add a little luxury to even the most basic of outfits. However, many Roman women carry bags that look just as cool and classy, if not cooler and classier, for a fraction of the cost. I myself have several more ordinary bags I've found at flea markets that always garner compliments, made all the sweeter when I think about how little I actually had to pay for them.
05. A Reusable Tote
Rome is a city that's easy to navigate and specialty food shops and fruit stalls are everywhere. For environmental reasons, many of these stores no longer offer plastic bags or charge a small fee per bag. To get around this, many people carry tote bags with them to carry their purchases. I've found that a canvas bag with sturdy handles is a lifesaver when it comes to transporting my class notebooks and pens back and forth along with the purchases from my many trips to the grocery store and the nearest vintage shop. I was lucky enough to find one with a vintage print from a 1932 issue of Harper's Bazaar. Not only is my tote incredibly convenient, it's fashionable too!
I hope you were able to find some style inspiration from those classy and fashionable Romans. I will no doubt find many more ways to add even more of that old European charm to my personal style by the time I return home. Until next time, arrivederci bellas!
Featured Photo contains image from Philip Warp on Pexels. Design by Her Campus Media.