Glittering beaches, impeccable cuisine, world-class museums, boundless history, exceptional fashion…..the list goes on and on. There's no wonder why millions flock to Europe every semester for their study abroad programs. I just got back from two fun-filled weeks traveling to Paris, Lucerne, Florence, and Rome and while I had a great time, I learned a few things too. Here's what to bring (and not bring) to ensure your Europe trip is as successful as possible.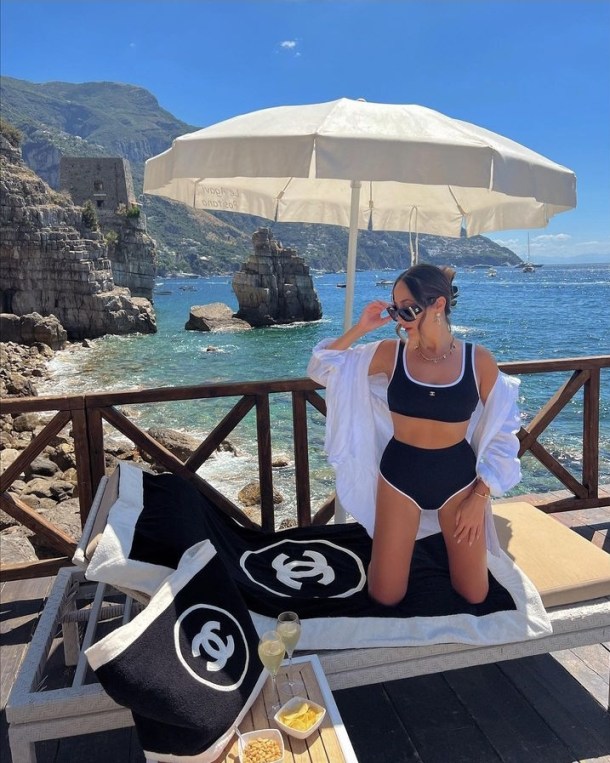 01. A Small Carry-On Suitcase 
Don't Bring: Any checked baggage
If these were ordinary times, bringing a checked bag would be no big deal, especially if your airline permits one free bag per person. Unfortunately, ordinary times these are not. With checked baggage getting loaded onto the wrong plane, left behind in the airport on connecting flights, and damaged, it's probably for the best to keep all of your belongings with you as you board the aircraft.
For my two weeks abroad, my grandmother and I made sure to keep everything we needed for our trip contained in one small carry-on suitcase and a backpack or duffel bag each. While it wasn't easy trying to bring enough underwear and still leave room for souvenirs, I will say how much easier it was to have everything contained to those two bags. With our stops in four different cities and three different countries it was also less of a hassle to get everything transported from hotel to airport to train station.
Make sure you look ahead of time to ensure your bag is in accordance with the airline(s) carry on luggage weight and dimensions specifications, it's no fun getting pulled to the side at the gate and forced to pay an exorbitant amount of money to gate check your bag. (I'm looking at you TAP Portugal for the $135 fee for a bag not even a full pound over the limit, not that I'm bitter or anything.)
02. Small Battery-Powered Scale
Don't: Take the chance assuming every airport has a scale available
Being forced to gate check your bag (especially when you got away with it the majority of your trip) is definitely one of those things that shouldn't be humiliating but kind of is. While some airports do have scales travelers can use for a fee, their presence is unfortunately not universal. Travel is at its highest since the pandemic with plenty of fully-booked flights leaving passengers fighting for overhead compartment space. Don't let your bag fall victim to this scarcity by carrying a small battery powered scale. I have one that doesn't just fit perfectly into a backpack, it's also lightweight so I don't have to worry about sacrificing an emergency pair of socks to make room for it. It definitely eased my peace of mind to know that I wasn't in danger of being both overcharged for my bag and fighting the risk of not having it reach my final destination.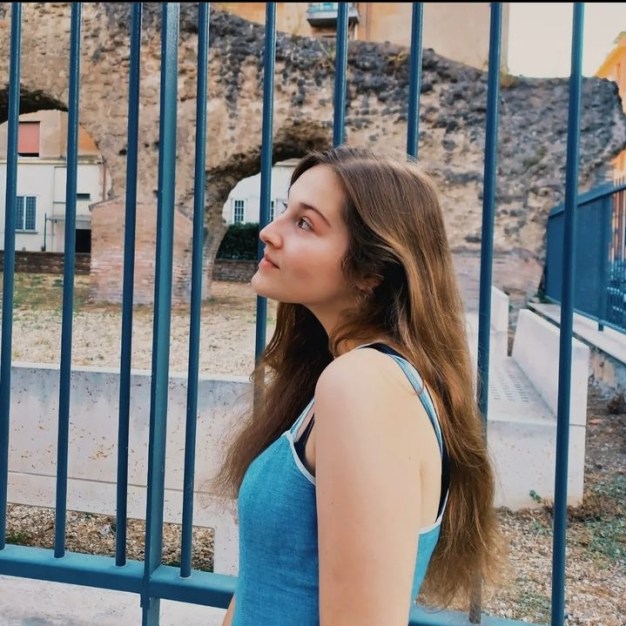 03. Bring: Comfy and Cute Sneakers
Don't Bring: A bunch of uncomfortable shoes
If there's one thing you should know about me, it's that I love shoes. I've amassed quite the collection of flats, pumps, stilettos, wedges, boots…. Practically every type of shoe they manufacture. I love matching my shoes to the rest of my outfit whether that be a monochrome or a statement look. Much as it pains me to admit, when you're doing your best to pack efficiently, most of those shoes are staying right at home. It's fair to assume that when one is exploring the spectacular European continent, there tends to be quite a bit of walking involved. Take it from me, a comfortable pair of sneakers makes all the difference when it comes to the possibility of blisters, sore arches and bunions.
Of course, there's never any reason to throw fashion completely by the wayside, that would completely go against the mission of this website. Make sure you extend your shoe search to find something that not only feels good walking extremely long distances, standing in place for interminable amounts of time (no matter where you go, there will be lines. I promise.) , and will protect your feet should that man in a novelty t-shirt waiting in front of you at Florence's Uffizi Museum accidentally step backwards directly onto your foot. I also recommend bringing a lightweight pair of flats and flipflops for more dressy (or pool/beach) related occasions. You never know what awaits you.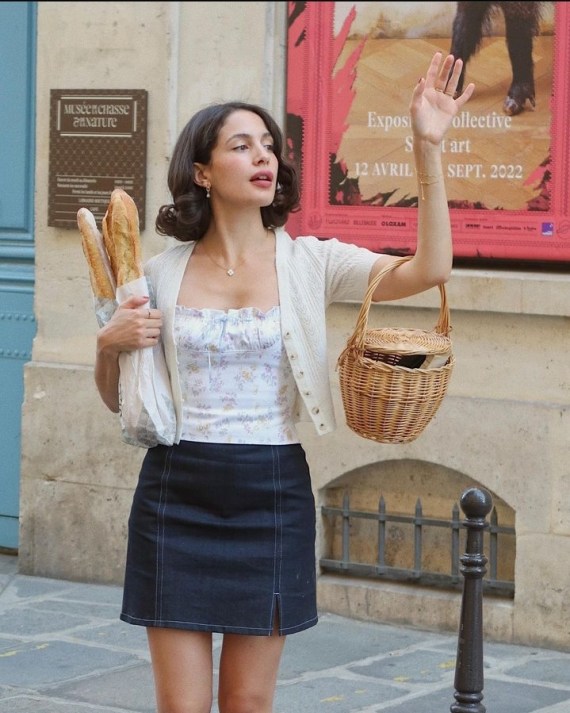 04. Bring: A Sturdy Yet Stylish Tote
Don't Bring: Your entire handbag collection
I firmly believe that the perfect handbag has magic powers. It not only fits all of my chaotic life's necessities but doesn't weigh too heavy on the arm, is superb quality and matches multiple outfits. Luckily for me, I've found more than one magic handbag. Unfortunately for me, traipsing through the rues of France, the strada of Italy, the straße of Switzerland means I've got to be economical about my purse choices. So I decided to forgo one completely. While all big cities have much to offer, they also come with downsides, some of which being pickpocketing and theft. Noticeably designer labels definitely pique interest more than those nondescript ones.
While living abroad in Rome last fall, I brought almost all of my bags with me and did just fine as long as I made sure to cling desperately tight to my purse straps. However, I was living there in the off season. Summer is the peak season for purse snatching and pickpocketing due to the sheer amount of tourists that flock to the pinnacles of European architecture, art, music, and fashion. There is also the lack of room in your suitcase to consider, having enough clean clothes is slightly more important than having a different bag for each day of your vacation. My advice is to invest in a (lightweight like everything else) cute tote bag that's sturdy and large enough to hold all of your personal belongings and shopping without tearing. Bonus points if it's super cute too. It also helps you blend in more with the locals when compared to a backpack.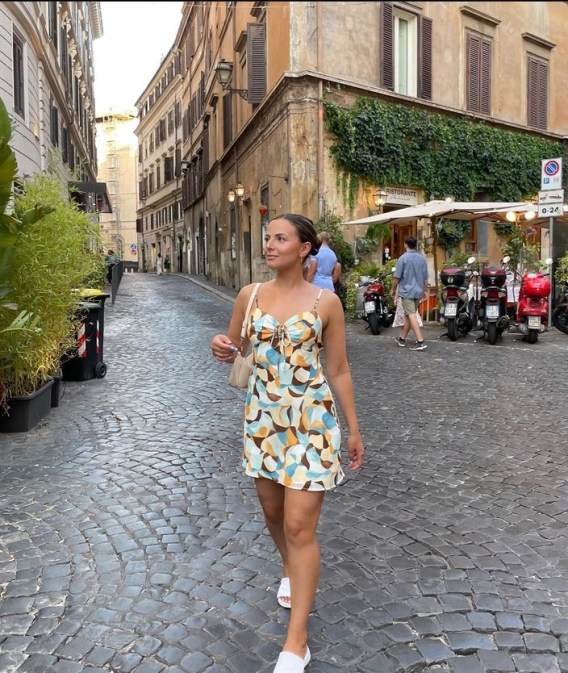 05. Bring: A Lightweight Jacket or Cardigan
Don't Bring: A multitude of sweaters
While the news just a few weeks ago of record-breaking temperatures all across Europe might make you a little skeptical of this particular tip, don't write it off just yet. Temperatures are settling back into the normal range (and hopefully staying that way) with some destinations of higher latitudes (think Copenhagen, Stockholm) and altitudes (Mount Pilatus, St. Moritz) having more temperate days and colder nights, a light jacket or cardigan should help keep the chill at bay.
Plus, airports and airplanes in my experience tend to be freezing cold for absolutely no reason and no one wants to spend eight hours on a plane feeling like an icicle. Jackets and cardigans can be worn on the plane to avoid adding to your carry on weight and then stowed back in your suitcase as soon as you disembark the aircraft. While I certainly didn't need a jacket in 85 degree Paris, I'm sure glad I had while hiking Mount Pilatus in Switzerland, temperatures definitely tend to fluctuate towards the colder side once you approach the summit.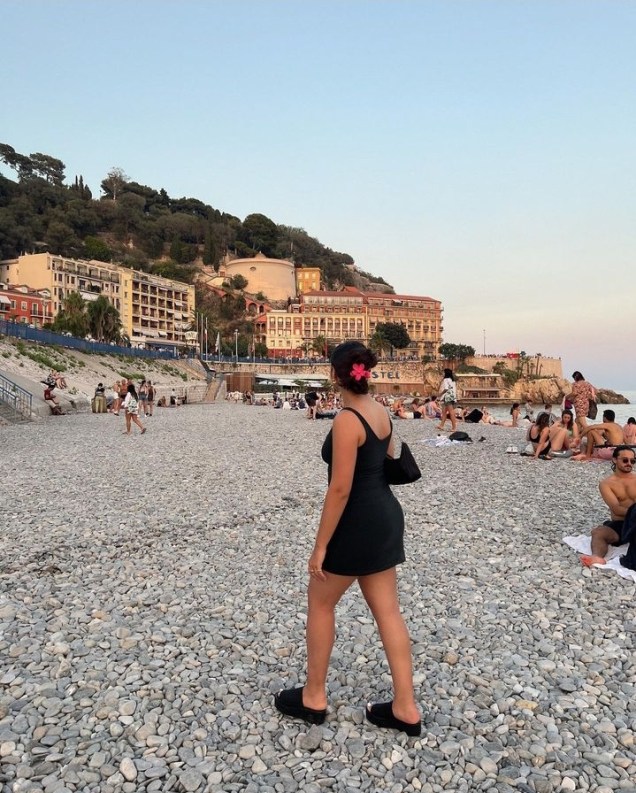 I hope this little guide was helpful for all of you preparing yourselves for a semester of fun across the Atlantic this season. It's always good to have a sense of what could be coming so you're not blindsided once it actually happens. While the  journey overseas may have a few bumps of turbulence along the way, that's no reason not to enjoy yourself and eat as much good food, shop as many cute boutiques, and see as much art as you possibly can. Safe travels, everybody!
Featured image via @stefasaddi and @stylemaven_la. Design by Her Campus Media.