It's been a long time coming. Taylor Swift recently announced "The Eras Tour", which will feature her prized collection of 10 masterpieces … I mean albums. Throughout the years, Blondie has assigned each album to its own era, which includes their own hairstyles, outfits and aesthetics. An example for the new swifties: Debut can be identified by her iconic big curls while in 1989 she showcased her new bob cut. Since this is the Eras tour, fans are in a frenzy over what the dress code is and in a scramble to find an outfit to match their favorite album.
Don't worry, CF has you covered with outfit inspiration based on every Taylor Swift era.
Debut
Country girl. That's all there is to say. Swift started her career strong with cowboy boots, her guitar, and a "yee-haw".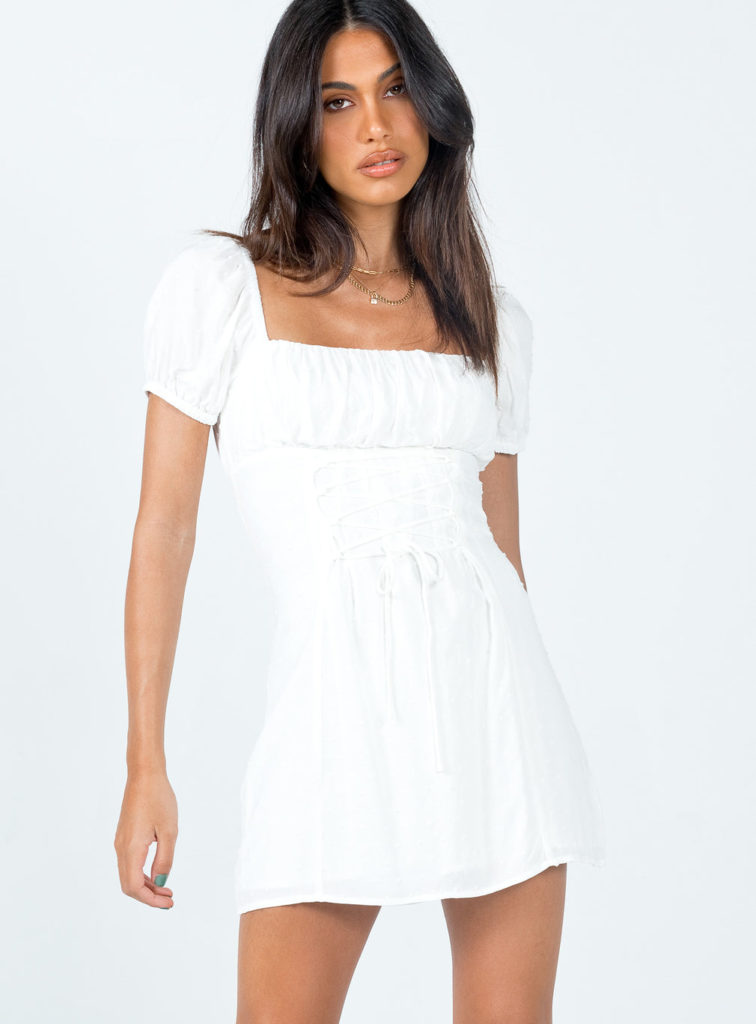 Fauci Mini Dress White
$60
ASOS DESIGN Andi flat western boots in black
$55
Fearless
Fearless was when Taylor took two big steps away from country music. Think country girl revamped. Oh, and gold! Also important to note: we also don't like Joe Jonas in this era.
Tassel Tinsel Fringe Strappy Cami Mini Dress
$55
Speak Now
The Speak Now era is literally Taylor Swift being a princess fighting off dragons (aka John Mayer). Don't not wear purple for this look.
I Flit I Float Mini Dress
$30
Red
Red: this was the era Taylor's iconic bangs were introduced and she finally swayed away from country. We absolutely hate Jake Gyllenhall because of "All too well". You would fit right in if you wore a red scarf… you know, the one Jake kept.
Not a Lot Going on at the Moment
$15+
RED SEAM DETAIL FAUX LEATHER SHORTS
$20
1989
Red lip, classic. Swift is now the ultimate pop girl that no one can stop. "Blank Space", "Style", "Bad Blood", and "Wildest Dreams" was all you heard on the radio and in every store this summer.
Loni Sequin Fringe Three Piece Set in White
$80
Reputation
The old Taylor is dead. No artist can ever top the iconic comeback Swift had in the industry. Black and sequins is all you need for this look.
SEQUIN PLUNGE EXTREME BATWING ROMPER
$30
Lover
The rainbow after the storm. Lover is the most calm and beautiful album; bright colors and a dreamy landscape. You want to look like cotton candy.
X REVOLVE Freja Bra Dress
$80
Folklore and Evermore
Arguably in every swiftie's top three, Folklore and Evermore were surprise drops during quarantine. They aren't made up of songs, but rather, they are beautiful stories told by Miss Swift in long jackets and cardigans, with a braid in her hair.
Star embroidered folklore cardigan, holiday cardigan
$60
Midnights
Midnights is the album you blast when you feel like the "it" girl. It's also 12:00 in New York City. Wear your most bejeweled dress, because you can make the whole place shimmer.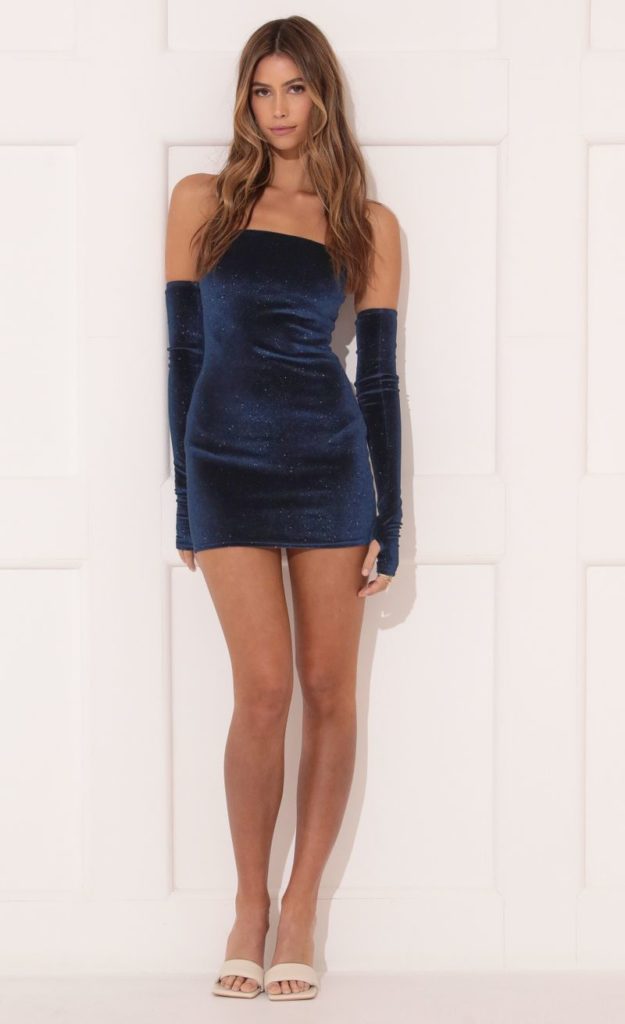 Lola Bodycon Velvet Dress in Shimmer Blue
$50
Are you ready for it?…
Featured Image via @TaylorSwift. Design by Her Campus Media/Francesca Grema of Unsplash.