After months of waiting, live music is finally back. Of course, concert fashion is coming back with it. You can't go to a concert without wearing a stellar outfit. In fact, one of my favorite parts of going to a concert is getting to pick out how I'm going to embody the artists vibe and their current era through my outfit. It's fun to dress up with your friends, reference the album artwork, or a certain outfit the artist wore. Whether you're seeing Harry Styles or Maroon 5 this fall, I'm here to help you find some outfit inspiration for your next concert.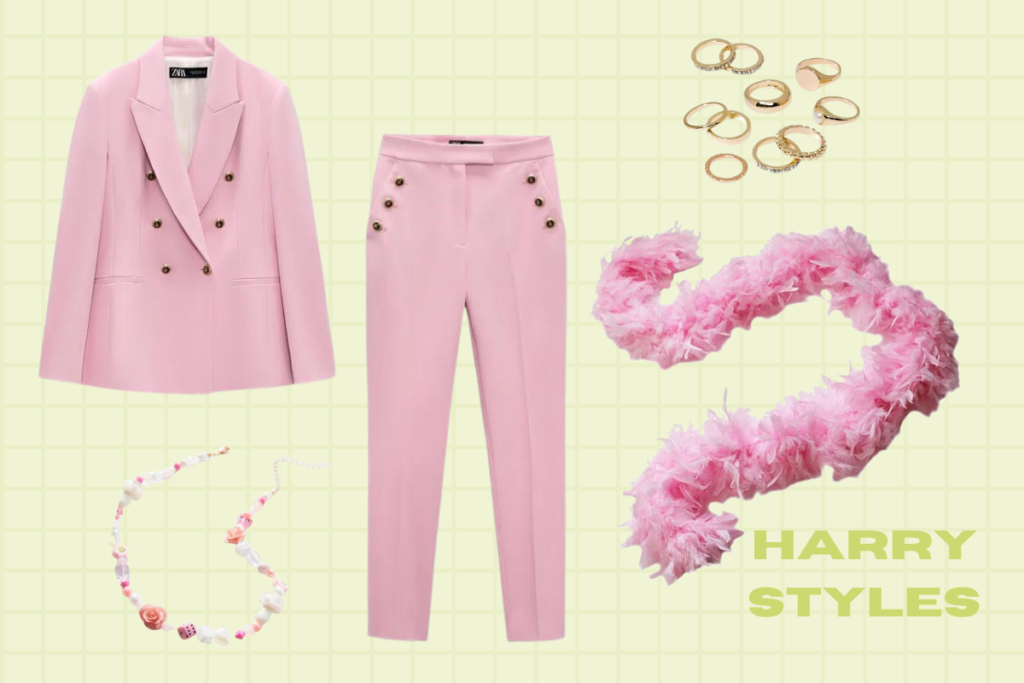 Harry Styles
Harry Styles is known for his fun and funky style. For the king of fashion himself, I would wear a colorful suit with block heel ankle boots. I would dress it down by wearing some beaded and pearl jewelry he loves so much. If you wanted to be extra fun you could even throw on a boa to reference his Grammy look. Finish the look with painted nails, a bunch of rings and some fun makeup. 
Get the Look: Zara Double Breasted Blazer ($89.90), Zara High Waisted Pants ($45.90), Urban Outfitters Beaded Necklace ($18), Target Signet Ring Set ($10), Amazon Feather Boa ($4.05)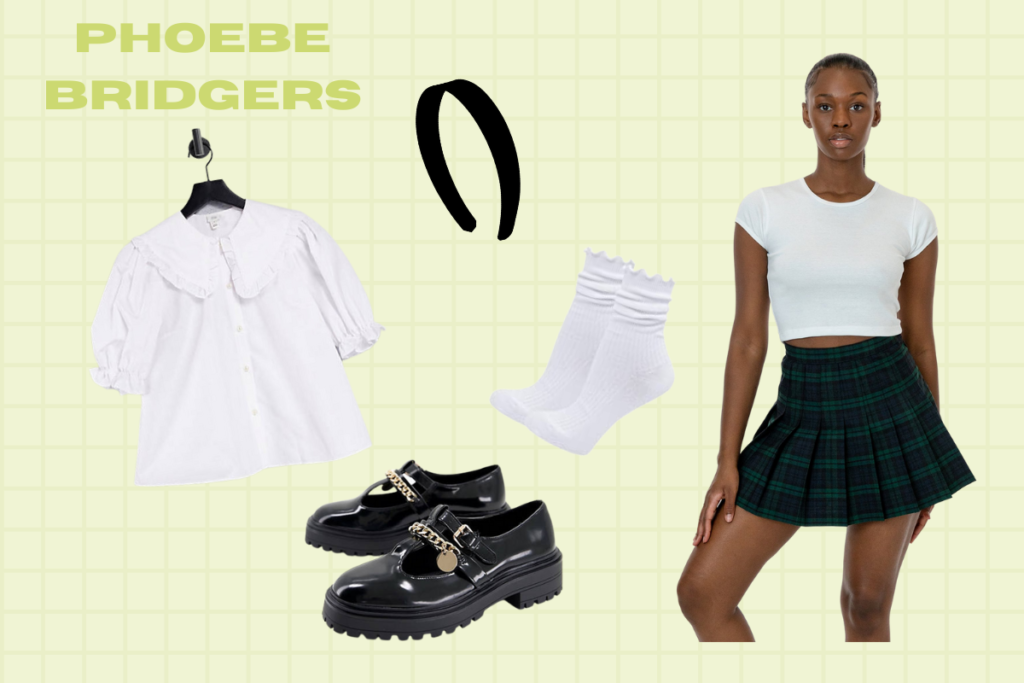 Phoebe Bridgers
I adore Phoebe Bridgers' unique style. I would pair a cute plaid skirt with a collared blouse and some sheer tights. Creepers or mary janes would complete this look so well. A headband will be an added bonus. 
Get the Look: River Island Poplin Oversized Collar Shirt ($72), Los Angeles Apparel Plaid Tennis Skirt ($58), ASOS DESIGN Chunky Mary Jane ($43), Amazon Ruffle Slouch Socks ($15.99), Amazon Black Satin Headband ($7.99)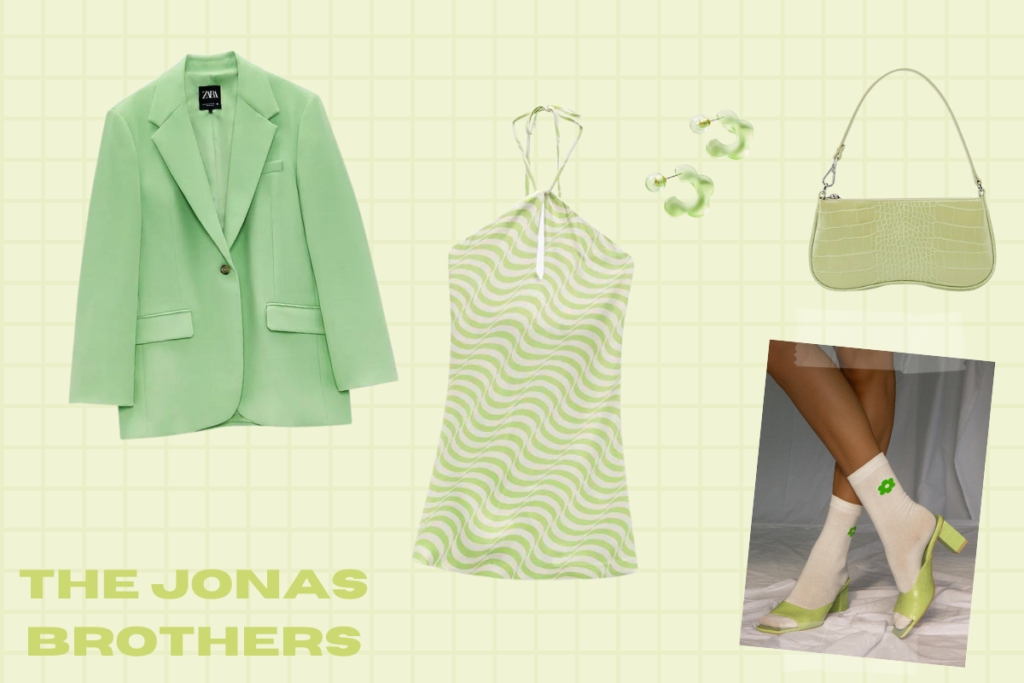 Jonas Brothers
I actually saw the Jonas Brothers last year and had so much fun with my outfit inspired by the "Cool" music video. The Jo Bros have developed a fun and colorful style during their comeback. I would play off of their last tour looks and do a full monochromatic look of your favorite color and rock it. 
Get the Look: Zara Satin Effect Print Dress ($45.90), Zara Oversized Blazer ($89.90), JW Pei Eva Shoulder Bag ($39), Princess Polly Claire De Lune Heels ($55), Urban Outfitters Glass Icon Hoop Earring ($18)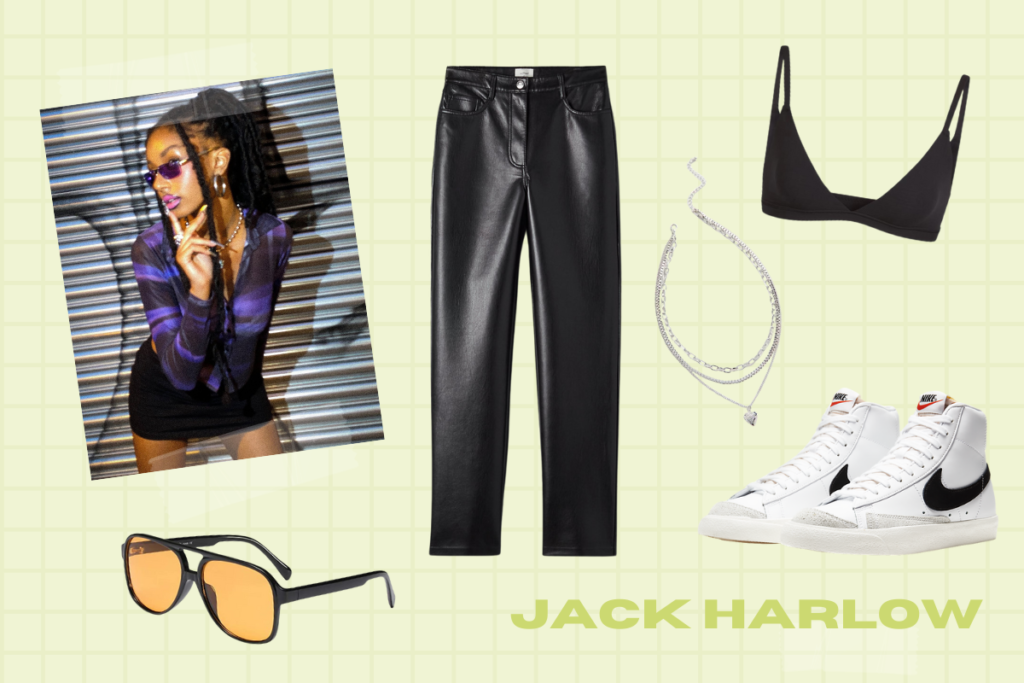 Jack Harlow
For this show, I'd keep it casual but still stylish. I feel like faux leather pants with a graphic or printed sheer button down would be super cute. Your outfit will definitely make everyone ask you what's poppin?
Get the Look: Motel Rocks Kelly Shirt ($57), Aritzia Melina Pant ($148), Skims Triangle Bralette ($32), Nike Blazer Mid '77 Vintage ($100), Amazon Vintage Retro Sunglasses ($12.98), Urban outfitters Locket Layer Necklace ($24)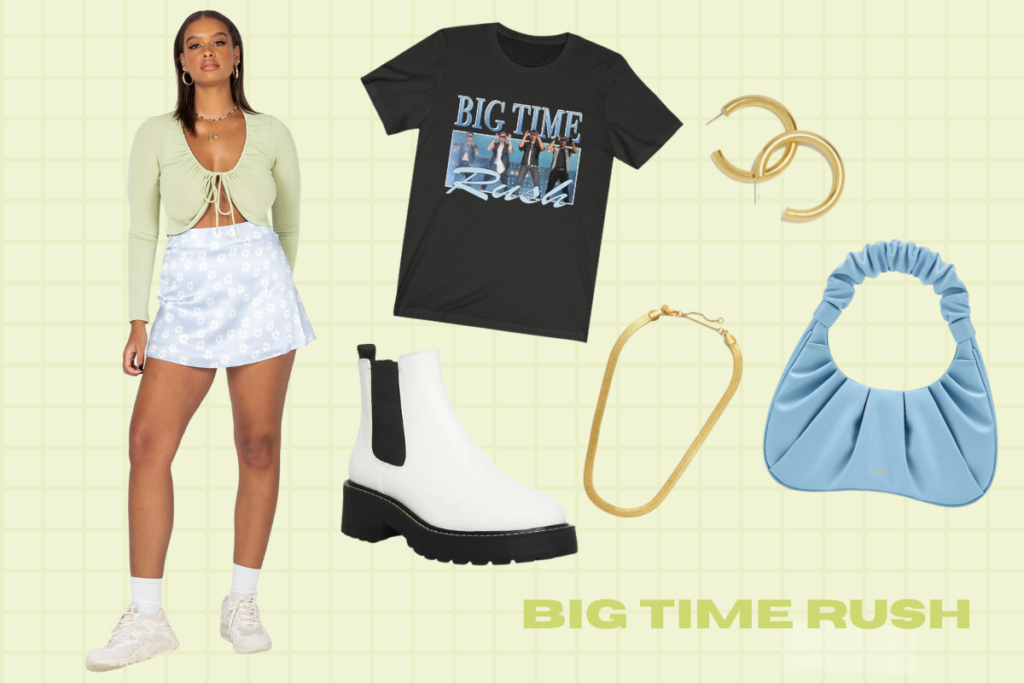 Big Time Rush
Oh oh oh ohhhhh, Big Time Rush is back! Celebrate the comeback of the year with a throwback super nostalgic look. I would rock a BTR tee (perfect if you have your old one) and wear it with an updated look with a mini skirt and boots. 
Get the Look: Etsy Big Time Rush Retro Vintage T Shirt ($12.85), Princess Polly Olton Mini Skirt ($42), Madden Girl Chelsea Boot ($64.99), JW Pei Gabby Bag ($89), Madewell Chunky Large Hoop Earrings ($28) Madewell chunky Herringbone Chain Necklace ($38)
What Our Community Members are Wearing…
CF community member Hannah Nichols, senior at Bard college, is going to a 3 day outdoor country music concert and is focusing on finding a stylish top. "I always love to plan my outfits around cute tops and I've currently been obsessed with Princess Polly."
CF community member, Evette Falcon, sophomore at San Antonio College plans on going all out for her next show. "I'm going to see an alternative band with my sister and I'm planning on sewing a super punk look with David Bowie-esque details. I want it to be super dramatic and fun. I know it's excessive but that's exactly why I wanna do it. I'm ready to wear something over the top and live out an experience I miss in something that wouldn't make sense to wear anywhere else." 
No matter who you're seeing this fall, a good outfit is a must for every venue. Stay safe and stylish this year fashionistas.
Feature image by @victoriatrieu