Florence, or Firenze in Italian, was once the heart of the Renaissance. Now the city hosts hundreds of students from countries around the world each semester. Multiple universities have branch campuses, leaving numerous people in the same boat, but not so many that it feels just like home. Being in the middle of Italy means day trips around Tuscany are easily accessible and being in Northern Italy makes it possible to visit cities around Western and Central Europe for the weekend. It's the best of both worlds! If you're looking to discover hotspots for a summer abroad or a weekend trip, CF has the ultimate guide for a memorable stay.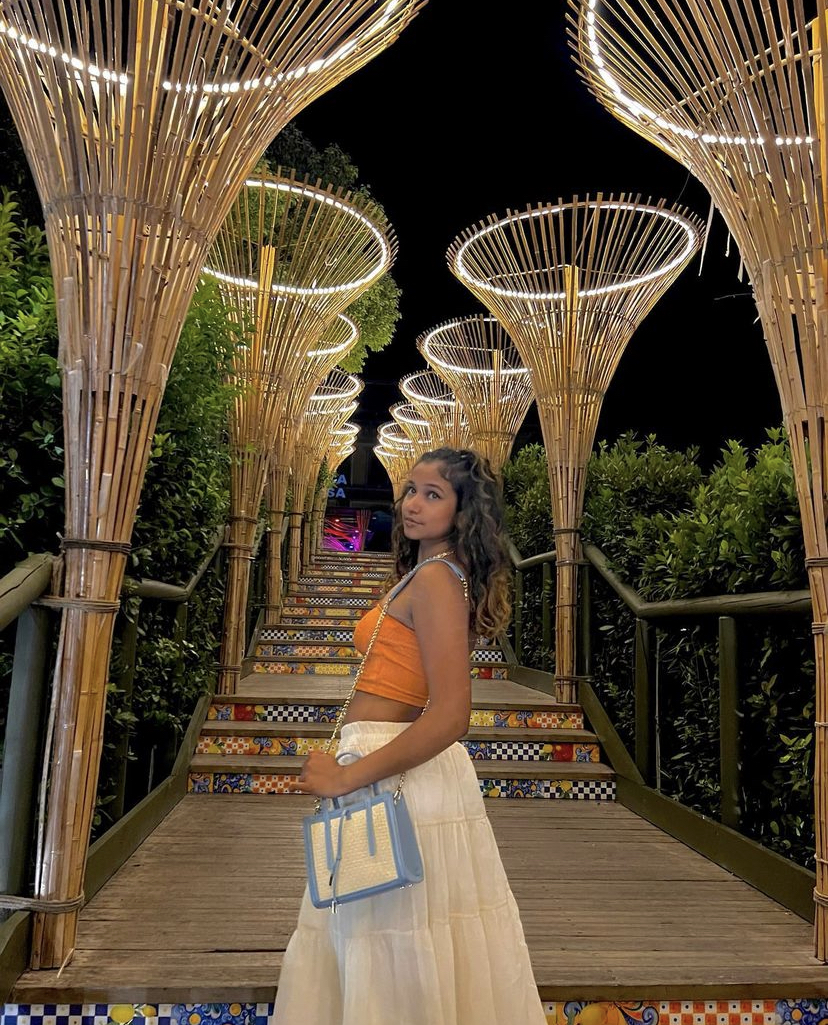 Restaurants and Cafes
Italy is known for their cuisine; pasta, pizza, gelato, paninis and cannolis; but sometimes you miss the food from home. Whether you're looking for a coffee, something on the go or a sit down meal, here are a few restaurants for the student abroad that cover all the bases
Giotto Pizzeria: You're in Italy, you have to get a good pizza, so why not go to Giotto? They just opened a location in the city center, right by the Duomo this year. They specialize in Neapolitan style pizza, with a variety of meats, cheeses and vegetables, you can't make a bad choice. Plus, the prices are just as good as the taste!
Wild Buns Bakery: This bakery specializes in Nordic pastries and they just opened in Florence in September 2022– Becoming a new go-to for a quick breakfast and coffee on the weekend. If you're on the southwest side of the Arno River, you'll be pretty close to Wild Buns. You can find cinnamon and cardamom buns like no other as well as sandwiches and homemade sourdough,
Gelateria La Carraia: Becoming a dessert favorite, a delicious gelato shop in Florence is La Carraia, which has an array of classic flavors. Stracciatella, pistacchio, amarena, limone – any sweet flavor you can dream of. This is also one of the best priced shops with a small (one scoop) being €2 and going up to €6 for a triple extra large.
Shake Café: Whether you're looking for a sit down breakfast, brunch, coffee or a pastry to go, Shake Café is the study abroad student's place to go. There are currently four locations throughout the city, this is also one of the few places you'll be able to find an iced coffee in the city, as well as more American geared coffee beverages and smoothies. The sit down section offers a wide variety of brunch options that feel like home after a few months away.
Tijuana: Good Mexican food can definitely be hard to find throughout Europe, and while I wouldn't call Tijuana classic homemade food, it is your typical Mexican restaurant found anywhere in the US. Margaritas, tacos, burritos, nachos, chips and guacamole; everything you have missed from your hometown Mexican sit down establishment.
SandwiChic: SandwiChic serves some of the best paninis in the city. They also offer a student discount where for €7 you can get a three ingredient sandwich, a soda and a water. For lunch or a snack on the go, whether you're walking home from class or onto your next destination, a panini is the essential Italian walking food.
Shopping
If you're spending a semester abroad, you are bound to do some shopping for new clothes and items, as well as pieces to commemorate your visit. You can always visit well known brands like Zara and H&M. But, why not check out some European, Italian or Florentine shops during your stay?
Dixie: Dixie is a Florence based shop, featuring a wide range of dresses, tops, pants, accessories and shoes. The stores have a boutique feel to them and almost everything is sorted by color making for an aesthetically pleasing shopping experience. You are bound to find something new every time you go in, as stock is rotated and garments are placed with new matches constantly.
Flying Tiger Copenhagen: This store isn't exclusive to Florence, but it sure is a student favorite. Flying Tiger currently has four locations throughout the city center and they have everything you could need at a student-friendly price. Kitchenware? Art supplies? Bathroom essentials? Stationary? Everything. It's the perfect store to wander around when you just need something to do or an end destination to a walk.
Melrose Vintage: This vintage store sells clothing for everyone. Melrose Vintage is huge for a vintage shop in Florence, and it feels like you could just keep walking down the aisles forever. With colder weather rolling in, there have been more displays of cashmere and hand knit sweaters, as well as dozens of warm coats and jackets to prepare your autumn wardrobe.
Scuola del Cuoio: Florence is known for their leather, and this store is both the workshop and the salespoint of handmade leather goods. This means you can watch artisans make the products available for purchase which includes everything from wallets to bracelets to purses. You can also spot numerous types of leathers being used at Scuola del Cuoio, from the typical to the exotic. With each each piece being one of a kind and handmade in an ethical manner.
Paperback Exchange: You're bound to be looking for something to read while abroad for the whole semester and the Paperback Exchange is student-approved. Located right by the Duomo in the center of the city, this shop specializes in English books, along with a wide genre selection. Well priced new and used books line the shelves of this small store, with everything from academic readings to new releases to penguin classics – there's something for every kind of reader.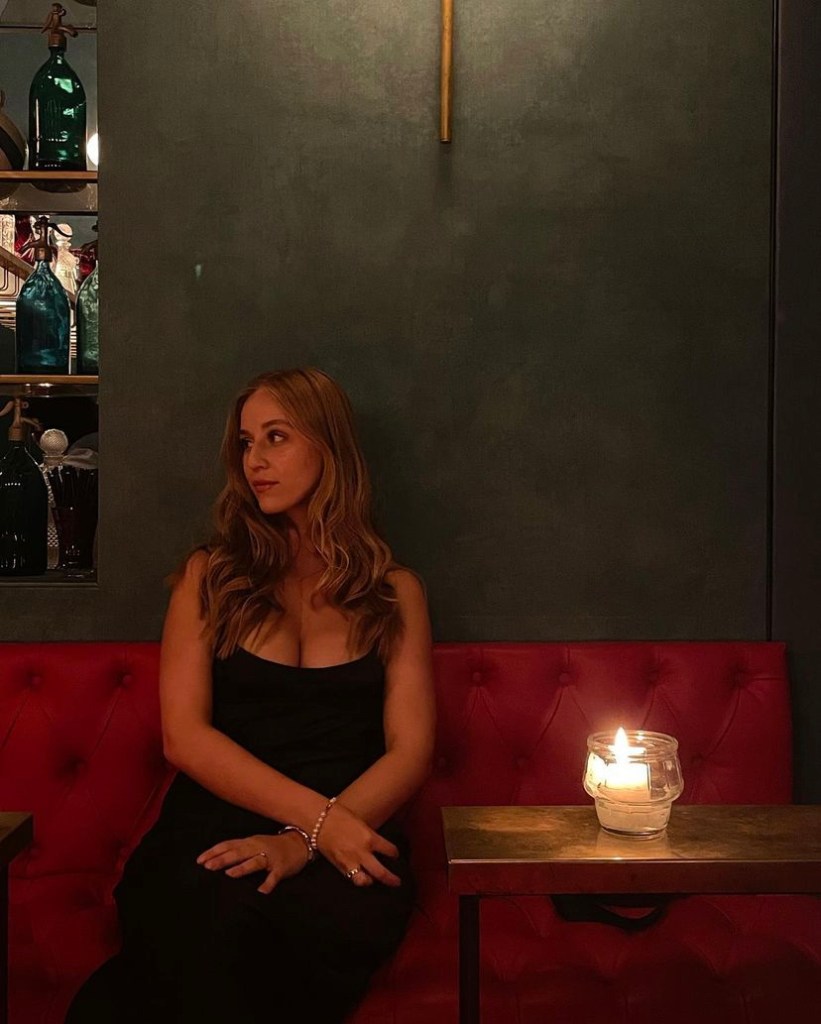 Going Out and Nightlife
As a student abroad, you have to experience the city's nightlife scene. Florence has everything from bars to pubs to clubs to discos, you'll be able to find your scene and favorite venue. Not to scare anyone off, but Italy has many of the same issues as the US when it comes to being a woman at a club – watch your drink, stay aware of your surroundings and always stay with your friends.
XO Club: XO Club and Narghile Lounge is your typical crowded, loud, neon club environment. Perfect for a Thursday, Friday or Saturday night, you will find people from all over the world here for drinks and dancing. This venue is only open on the weekends, which also means they are open for longer hours. Hit pop and dance songs from around the world and every decade can be requested and will most likely be played and loved by the crowd.
Red Garter: Red Garter is the quintessential American student abroad club. As someone who lives on the same street as this bar, I can confirm that not a night goes by without hundreds of people in and out of the building. With karaoke on one side and a bar with a club scene on the other, you can get the best of both worlds when it comes to the Florence nightlife scene.
Kikuya Pub: This pub has a far more relaxed vibe than the previous two venues. Kikuya is the ideal place to go out for a drink or two, or the first stop of your night. Sports matches are regularly screened here and the atmosphere allows for conversation with the people you know, as well as those you have yet to meet.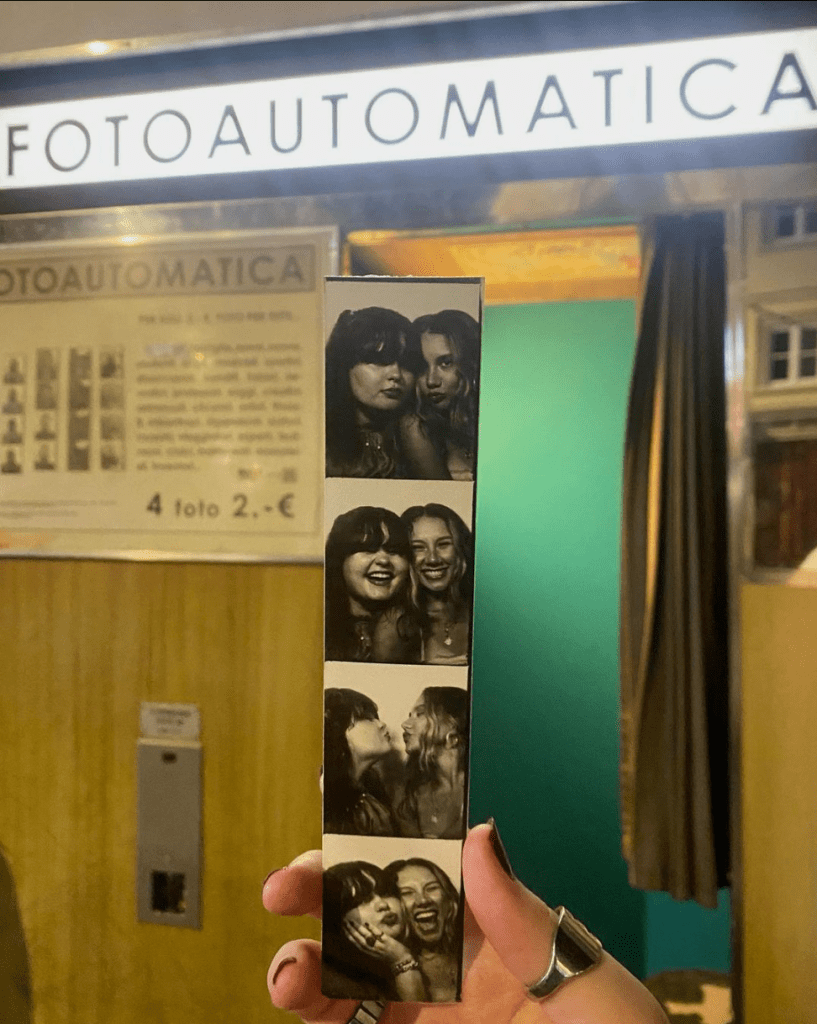 Being A Tourist
Whether you are just visiting for the day or studying abroad for the semester, you have to do the touristy things. Here are a few places to get you started on your look around the city.
Piazzale Michelangelo: This is your classic view of the city landscape of Florence, and you get to choose how high up you want to go This viewpoint is on the southern side of the Arno, meaning you get to see everything in the center of the city – the Duomo, the Basilica di Santa Croce, Porta San Niccolo – everything! There are a lot of stairs to get to the top, so be warned, but the view is beautiful from any level.
Foto Automatica: The streetside photo booths are a must do while in florence. For €2 (only in coins) you can get a photo strip with four pictures of you, your friends, or your partner. There are booths scattered throughout the city, so keep an eye out for one on the side of the road or busy corners. There may be a line on occasion, but it's worth the wait if you're short on days in the city.
Gallerie degli Uffizi: One of the most renowned galleries in Florence, Uffizi houses famous works by Cravaggio, Boticelli, Da Vinci and so many more. Every room is filled with paintings, while the hallways between them are lined with Greek and Roman marble statues. This quintessentially Italian museum is a must visit during your time in Florence, after all it was the center of Renaissance art.
Ponte Vecchio: This is the only bridge of covered shops in the city, which takes you from one side of the Arno to the other. The old stone bridge once housed butcher shops, but is now filled with jewelry and metal stores. Along with shopping, the center of this covered bridge allows for beautiful views of the city surrounding the river.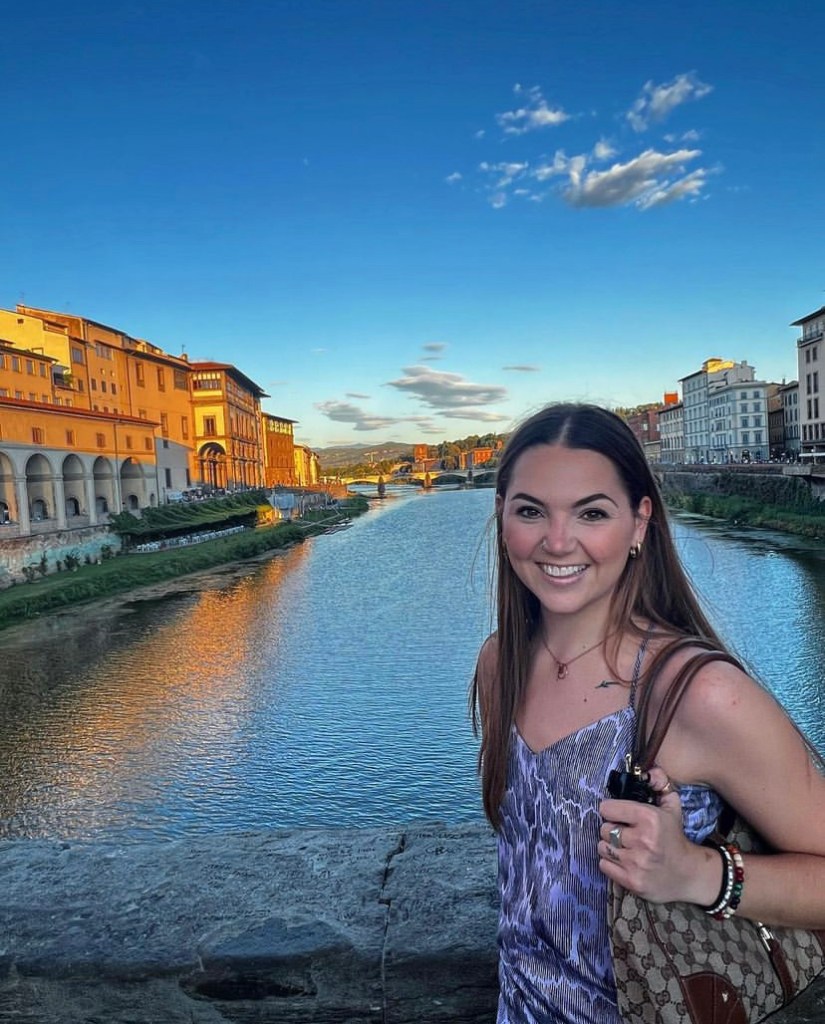 Keeping In Mind
After those recommendations, here are a few things you'll want to keep in mind for your travels to Florence for the semester. Looking for more general advice on studying abroad that isn't Florence specific? Check out a previous article with some general tips that can work almost anywhere in Europe from my summer in Paris here.
Dining Out: Of course the Italians are known for their food, but one thing you need to be prepared for in Italy, and most of Europe, is that the experience is going to be far longer than you are used to in the US. No one is rushing guests out of their seats or to finish their meal, in fact they do quite the opposite. Don't feel rude asking for your check when you're ready, because odds are your server isn't going to bring it to you. On top of that, they will probably not clear your plate unless it is finished, so sometimes you'll have to let them know you're done as well.
Bugs: If you are in Florence (or most of Italy) any time from April to October, expect the mosquitoes to be out for you. This means bug spray, mosquito nets or anything that keeps the bugs away. If you're studying abroad in the spring semester, you might be okay, but in the summer and fall you definitely want to come prepared.
Cash: If you're in Florence, withdraw your euros from the post office, called Poste Italiane, for an accurate exchange rate and no added charges and fees. Most other ATM's will have you pay an additional amount on top of whatever your bank already charges you for the withdrawal, which is why it's recommended to go to the post office. On top of that, you shouldn't be needing all of your cash on you at once, since most places do take card. Some cashiers will be a bit stingy with credit cards if you're paying a small amount, so try to use cash for purchases under €10. I personally carry somewhere between 50 and 75 euros for those smaller purchases or cash only establishments.
Featured Image via @logandiener. Design by Her Campus Media.