After spending two days, 48 hours, 2,880 minutes or 86,400 seconds in the capital and largest city of Ireland, Dublin, I can attest to its pure beauty and open arms. It is as intimate as a village but as friendly as an Irish pub. There are hidden gems down each narrow, cobblestone street along the way, wrapping the corners leading to the next spot you'll want to peek into. Every inch of the city is filled with must-see attractions, live music pubs, vintage shops, and authentic eateries that will exceed your expectations. Because I visited the land of luck, I highly recommend booking a direct flight to Dublin to seek these hidden gems.
Where to Shop
Like any city, you can get a taste of H&M, Zara, and Mango, but why do that when you are abroad? Within miles of each other, you will discover vintage shops with the best finds and fashion picks. I admit I walked out of a few of them with pieces I had to push into my carry-on and others I dreaded to leave behind. Skip the department stores and head for the vintage shops in Dublin.
Dublin Vintage Factory: On the corner of Temple Bar Square, you will not be able to resist walking past this vintage store. Dublin Vintage Factory screams cool girl aesthetics. You can shop second-hand graphic tees, blouses, jackets, and more in this two-story vintage store. Shop here.
Nine Crows: Near the Wall of Fame in Dublin, Nine Crows is just down the street. They sell all "it" girl items like tennis skirts, low-rise jeans, and crop tops in this cozy spot. Shop here.
Lucy Lounge: Lucy Lounge is a shop for those of you with eccentric taste. In the basement of a building, you will find Lucy Lounge, a store with flamboyant and loud clothing and accessories. You will for sure walk out with a piece that is one-of-a-kind.
Tola Vintage: At Tola Vintage, you will discover your favorite brands like Nike, Adidas, BCBG, and Lacoste. Yet, they will not be the typical piece from a current collection but rather retro and vintage pieces you have yet to see. Sure to find a piece inseparable from anything you own in your closet. Shop here.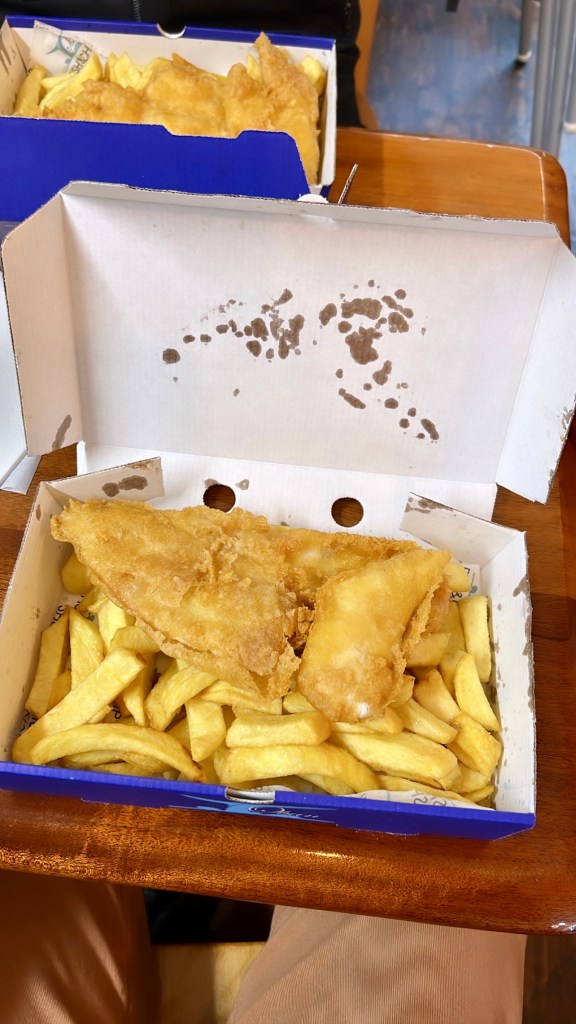 Where to Eat
In Ireland, you must experience the true and through Irish eateries. Like any country, they're known for some exquisite dishes, from fish and chips to beef stew (keep in mind that they refer to their french fries as chips overseas)! If you are looking to start your day off full, then head for a dish like the full Irish breakfast, but if you want to keep it light, pick an Irish coffee — it's only fair to try this drink where it makes its mark.
Quays Irish Restaurant: If you were to get any plate off the Quays Irish Restaurant menu, it should be their Guinness Beef Stew. This stew, native to Ireland, is packed with deep, complex flavors — you will be licking the bowl clean.
Thunder Road Café: It may not be the truest Irish experience, but it is one of the hottest spots in Ireland to go. Because of its lively spot, Thunder Road Café is sure to entertain you and fill your tummy. It is Ireland's favorite party restaurant in the heart of Temple Bar, making it a great location to move on from later in the evening.
The Winding Stair: This pure, authentic Irish restaurant that looks over the River Liffey is just the spot if you are looking for a quiet nook on the river. Just downstairs from The Winding Stair is a book shop where you can shop while waiting to be seated. To get to The Winding Stair, you will take the Ha'penny Bridge to cross River Liffey, the most perfect scenic selfie spot in all of Dublin.
The Church Café: No, you will not be attending a religious mass at The Church Café, but it will appear you are as this place resembles what Dublin is most known for — its cathedrals. It's a café, late bar, and restaurant in one. The Church Cafe offers world-class cocktails and casual dining with four floors of different settings that you may choose.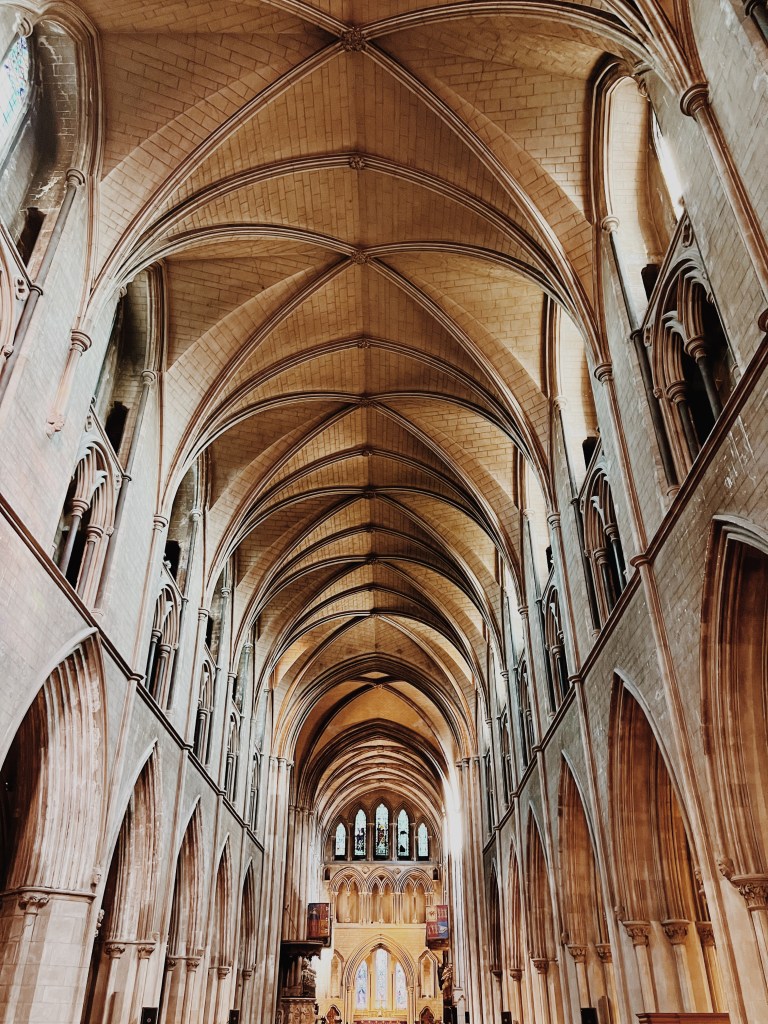 Where to Explore
Besides its pubs, entertainment, and shops you can get lost in, the true beauty that Dublin and Ireland can deliver is in its exploration. There is a rich history in the streets of Dublin and the countryside of Ireland. Your days will be filled with busy, action-packed adventures, but the areas you can explore are far from what meets the eye.
Saint Patrick's Cathedral: Founded in 1191, the Saint Patrick's Cathedral is the national cathedral of the Church of Ireland. As soon as you step through the cathedral's doors, you will be in awe of the stained-glass windows, the towering ceilings, the elevated altar, and the choir — which is what they are most famous for. Take a tour around the Cathedral and take every moment of this history. Book now.
Cliffs of Moher: By far the highlight of my trip. My camera doesn't even do justice to the views you will witness at the Cliffs of Moher. As soon as you step foot out of your vehicle, you are flabbergasted by how pure the air is. You almost want to jar it up and take it home with you. As you journey through the cliffs, you are even more taken back, but the views of nature that make out the cliffs and the sounds of the waves crashing against the cliffs are all surreal. If you were to take one day out of your time in Dublin, it should be to see the Cliffs of Moher. Book now.
Books of Kells: The Books of Kells lie on the prestigious Trinity College Dublin campus. It is Ireland's greatest cultural treasure for many reasons but particularly the manuscript Gospel book in Latin, containing the four Gospels of the New Testament. Not only will you see the medieval manuscript but access to the Long Room, one of the most outstanding and beautiful libraries in the world, housing over 200,000 of Trinity College's oldest books. Book now.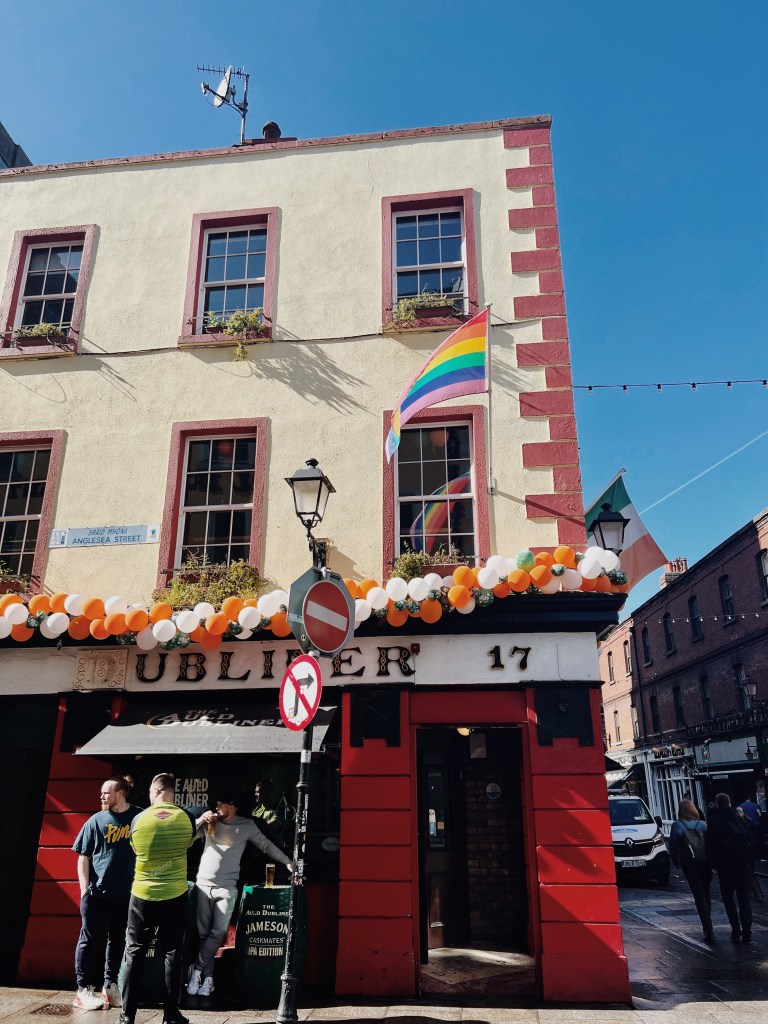 Where to Socialize
Did you even visit Dublin if you didn't step foot into a pub? There is contagious energy across the city thanks to its entertainment and people who bustle around from dusk till dawn. Especially on the one holiday out of the year they all wait desperately for — St. Patrick's Day. I am guilty of visiting Dublin and not having a tall glass of Guinness (my tastebuds don't align) but that did not discourage me from witnessing authentic Irish music live in person in an Irish pub that takes pride in its origins.
The Auld Dubliner: The Auld Dubliner is a classic, convivial Irish haunt. Within their walls lie memories created by tourists and townies taking in live music from up-and-coming artists with a pint in hand.
The Temple Bar: Standing at the corner of Temple Lane South, The Temple Bar is one of the most famous pubs in Dublin. Besides its popularity for being established in the early 19th century, it offers 450 different whiskies. How could you not take in a moment at The Temple Bar?
The Quays: Part restaurant, part pub, The Quays is a spot where you can get a dish and step into the room next door for a different nightlife vibe. It will surely satisfy your needs with live music in an Irish pub.
The Merchant's Arch: Looking for traditional Irish fare, look no further than The Merchant's Arch. Without a doubt, you will witness authentic Irish entertainment through the arches. Since 1821 The Merchant's Arch has delivered to all those who have come through the arches with pints of beer and live music.
Things to Keep in Mind
It rains and rains a lot. I highly suggest that you pack an umbrella and a raincoat because springtime in Ireland consists of rain. On the bright side, rain in Ireland does not mean your day is spent inside. Rather, the rain lasts an hour and the sun is out the next.
Book a hostel. Hostels offer accommodation for lower prices than hotels. Think about it, you will barely be spending time in your bed and more time out exploring the city. So why spend the most on where you're staying when you can spend it on memorabilia or Irish eateries.
Be prepared to walk. Taxis and Ubers exist in Ireland, but they are pointless for your wallet. Every spot you will want to explore is within walking distance, and if not, it's just an excursion away. Expect to walk, and to ensure that walking all day won't pain your feet for the next day, pack a pair of comfortable sneakers.
Skip exchanging for pounds. You may be tempted to head straight to the bank to get some pounds before heading to Ireland, but it is not worth your time. There are plenty of ATMs nearby if you need to take out cash, but you will find that many restaurants and shops are card friendly. I came upon one Irish pub that only accepted cash, but they had an ATM in the corner. Also, do not waste your time at shops and restaurants converting the US dollar to pounds — it doesn't make much of a difference, and it will just give you a headache seeing the difference.
All photos by the author — @juliaaameehan.