Summer is here and I'm sure we're all just as excited as I am about it! Summer fashion is carefree and chic, just as it should be. I was lucky enough to take a trip to Los Angeles for a week with some of my lovely, fashion-forward friends. There wasn't a day that went by where we weren't admiring all of the different California styles and trends. Being from the East Coast, it was an awesome experience to see how people on the West Coast dress and live their life.
While in Los Angeles, we obviously had to take a trip to the beach. Typically, most people are in their bikinis, soaking up the sun. If you're not in your bathing suit, you might be looking for something fashionable, yet beach ready and this Fashionista did just that! Taking a stroll near the beach and exploring the pier is something you still need to look the part for. This Fashionista kept it beach casual, but trendy all at once! She paired a flowy, floral tank top with a classic, black skinny jean, black sunglasses, and a chic looking pair of sandals. But, her bright bold lip ties the outfit all together for her summer look.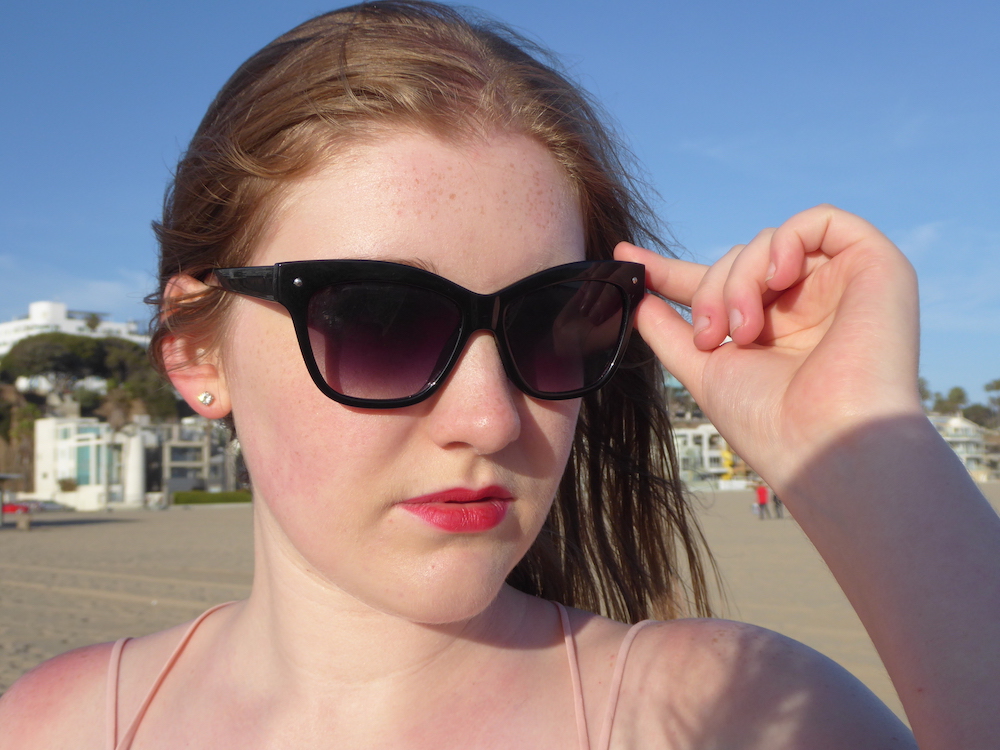 Thinking of hitting the beach this summer with your friends? Pack tons of cute floral pieces, sandals, and bright lip colors to look beach chic if you don't plan on wearing your bathing suit all day! The beach is simply another place to show off your personal style to the world.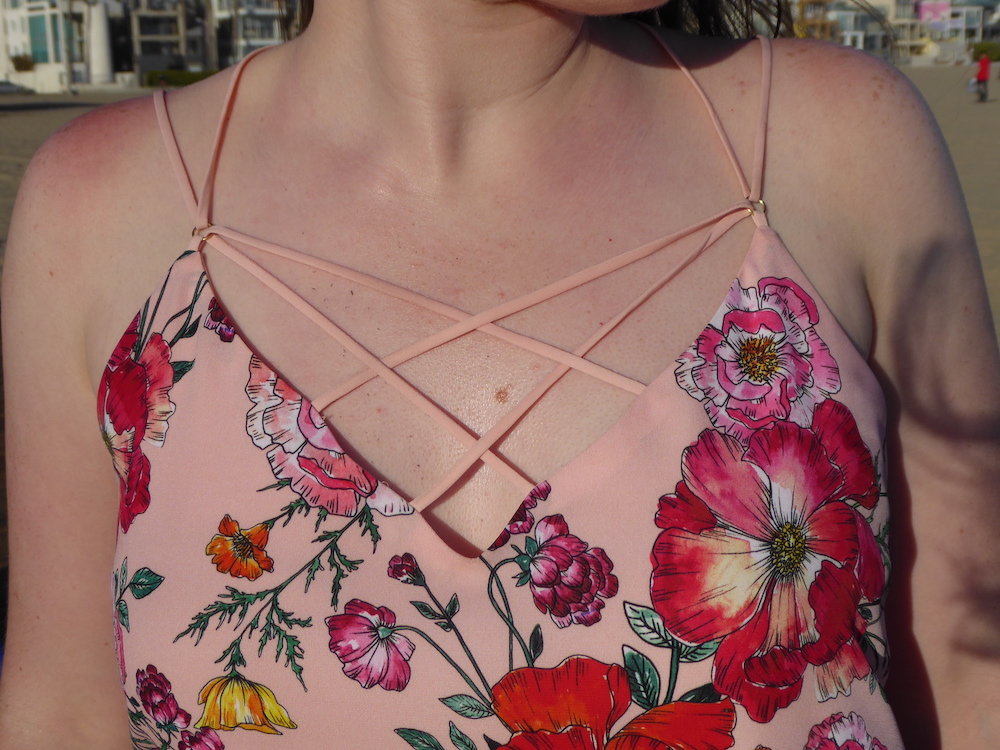 Have any must-have beach pieces or accessories you love to take on trips? Share them in the comments below!