Warm weather has finally arrived, and sweet, sweet summertime is just around the corner. This upcoming season is a divine amalgamation of gorgeous sunsets and nature blooming at its peak. There's no better time for traveling around, creating content, and long road trips.
While there are so many summery activities calling, there's truly nothing like spending some time by fresh water and beautiful beaches. Basically, it's time for you to plan a trip to the lake. And, of course, you can't plan a trip to the lake without planning your outfits — which is why I'm here to help. From chill outfits for watching the glorious sunsets to casual yet chic looks for getting the perfect lake day Instagram post, here are 14 ideas for what to wear on a lake trip this summer!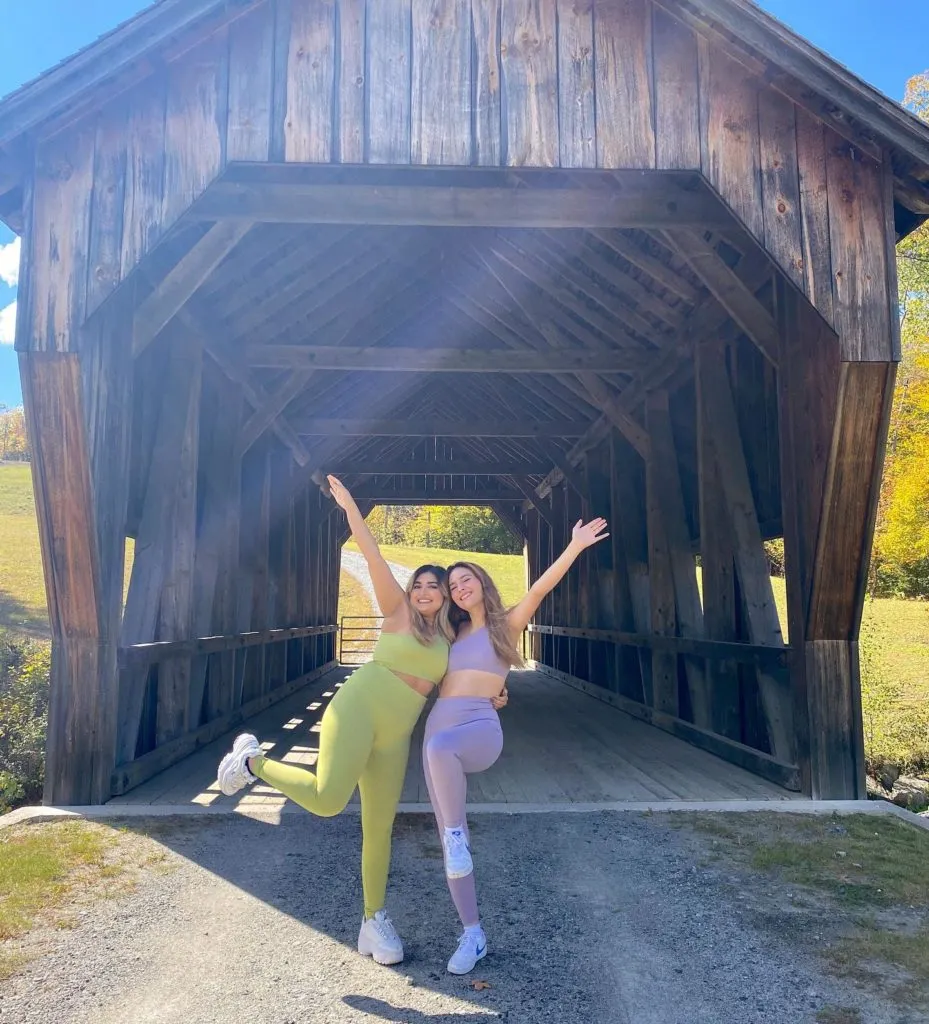 Athleisure all the way
Okay, so you have been staying in all winter because of the lack of sunshine. Now that summer is here, it's time to get out there and enjoy the weather. Pack a chic athletic set for a walk with a beautiful view.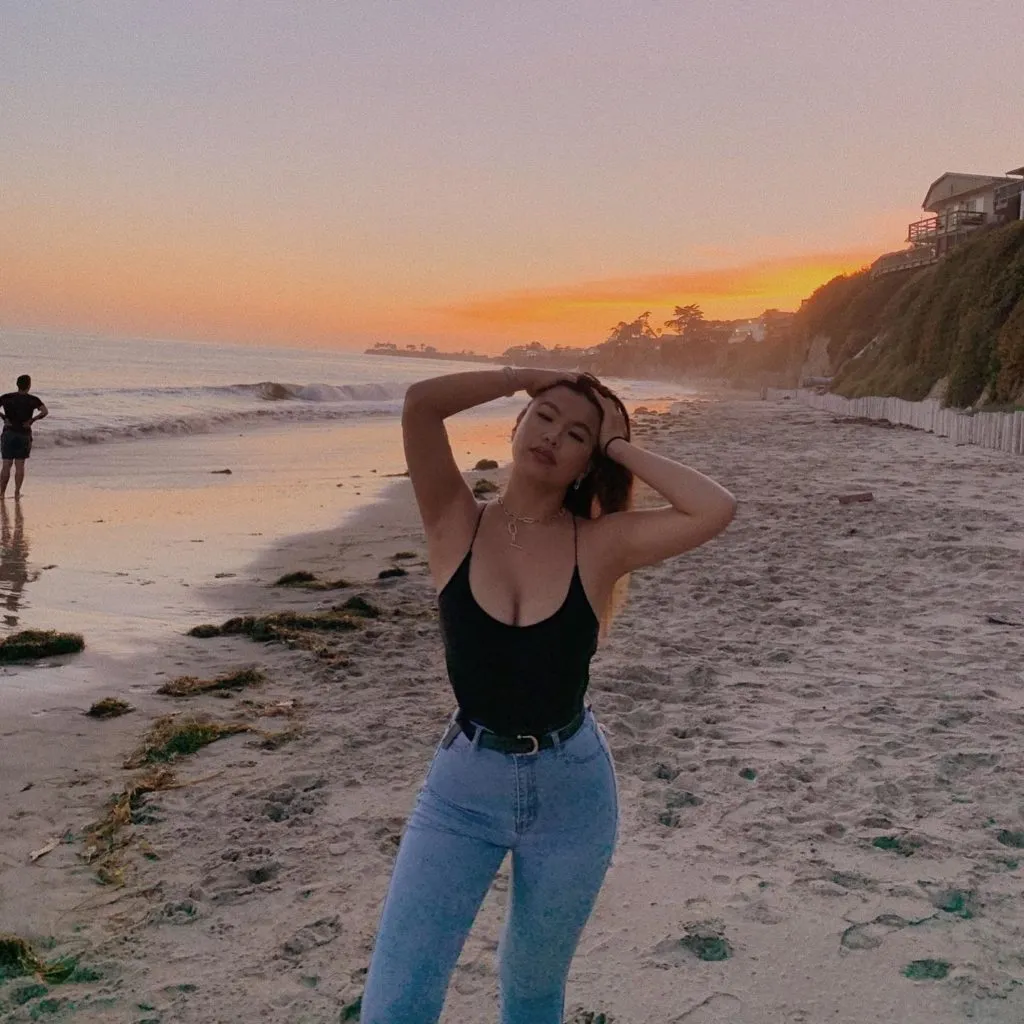 Two-in-One One-Piece
Doubling up a swimsuit as a top with jeans is a great space saver and smart hack. You'll have one less thing in your luggage to worry about. Treat your one-piece like a body suit and style it with jeans when out of the water. You can rewear the suit once it's time to go for a swim!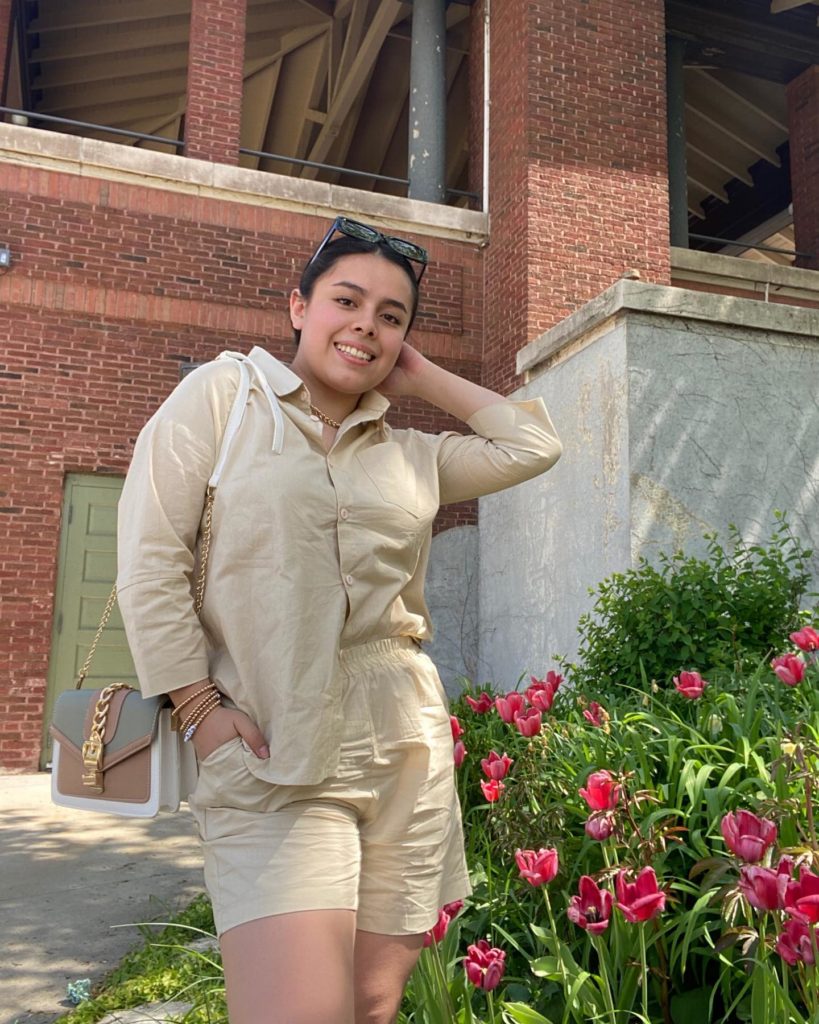 Easy Breezy Khakis
I'm swooning over these monochrome cotton shorts and matching button up! This look would definitely make for an uber chic, lake trip Insta photo. You can pair this outfit with aviators and chunky loafers to complete the look.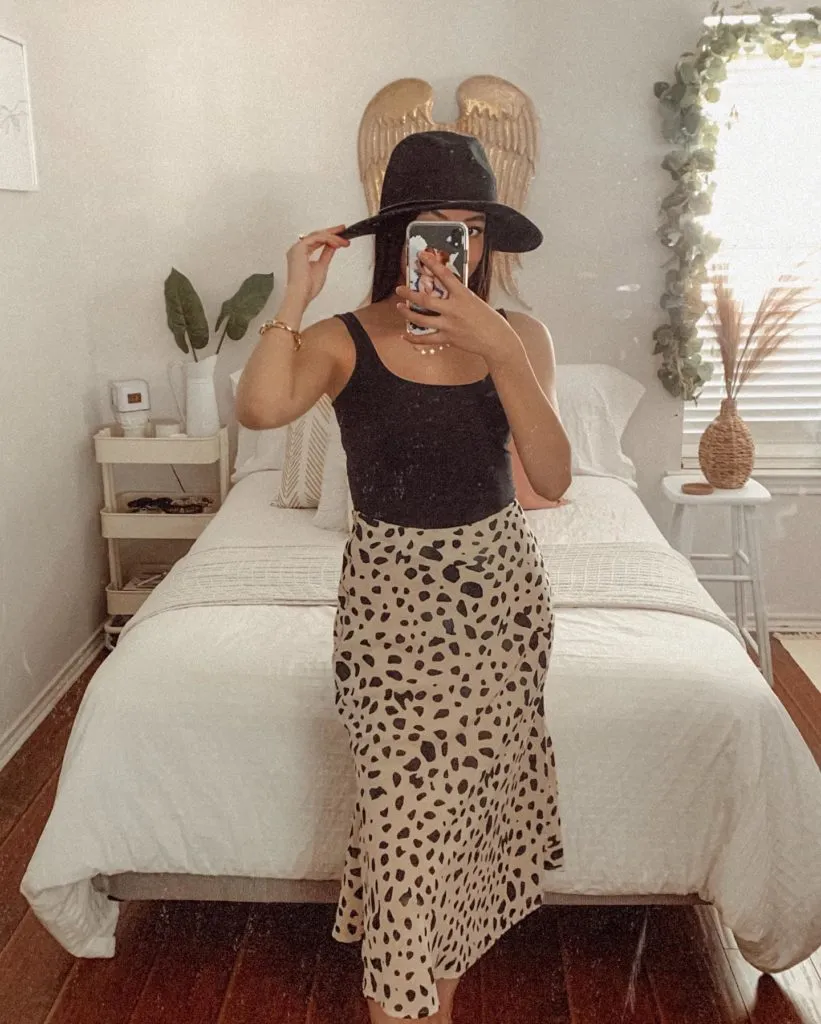 Animal Prints taking the Spot
The spotlight is shining on animal print this year — get ready for it to be a huge trend! So here is how you can incorporate it into your lake party look. Pair a leopard print skirt or any other animal print (like zebra or cow) with a black tank top and a black hat.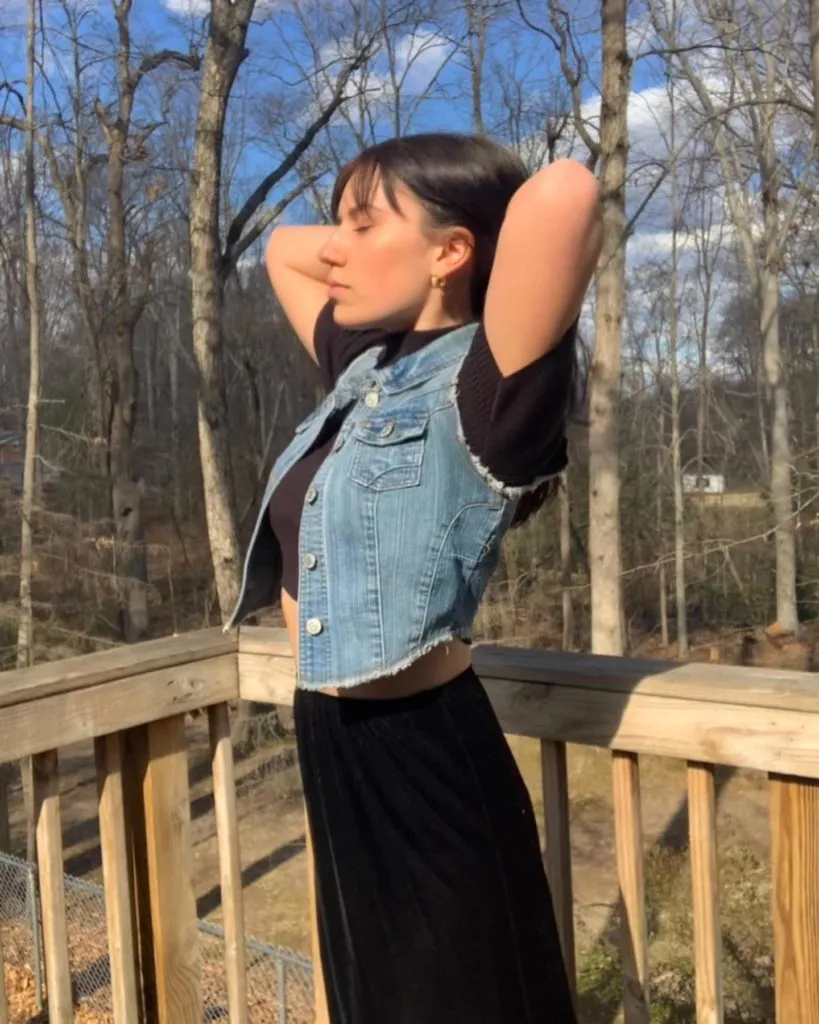 Essential Edgy Denim Vest
Let's break the monotony with an edgy denim vest paired with a monochrome set or dress. Spring is the perfect time and lake trips are the perfect occasion to rock this cute take on a classic denim jacket.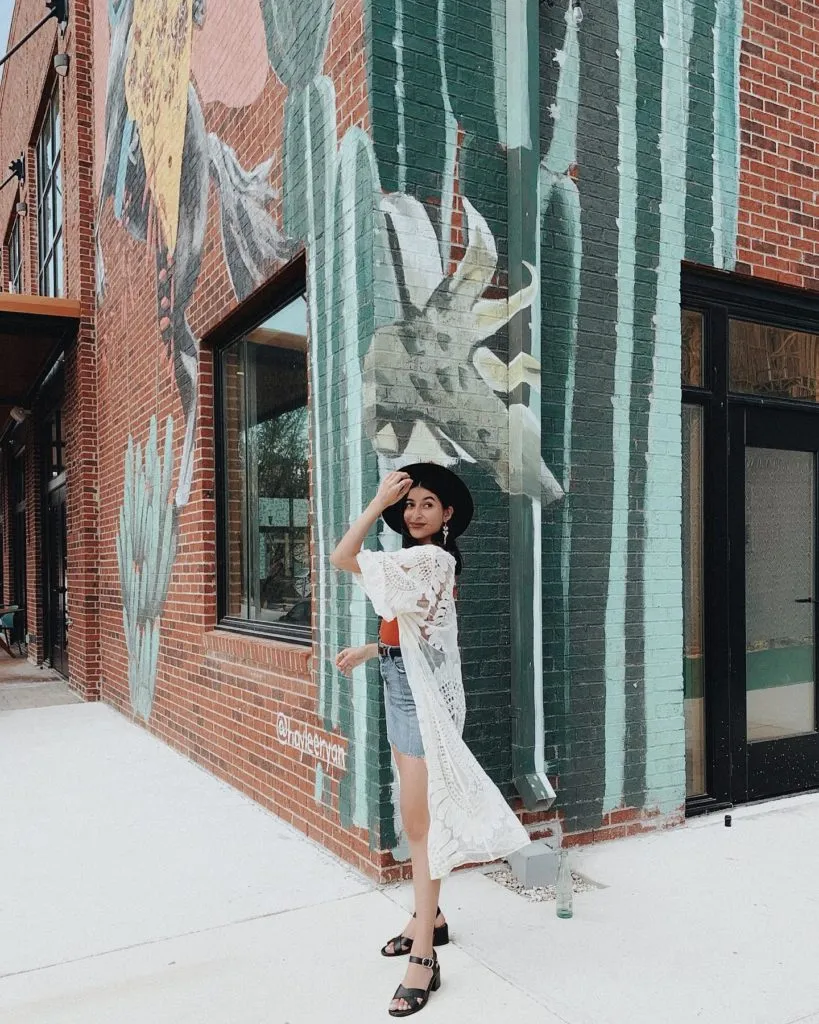 Layer on a Cover-Up
A lacy cover-up adds an element of luxury to a spring/summer wardrobe and is essential to power up a rather simple look. This flowy option is perfect for coverage and adds some oomph to your shorts. Pair this look with espadrilles or strappy sandals and you are good to go!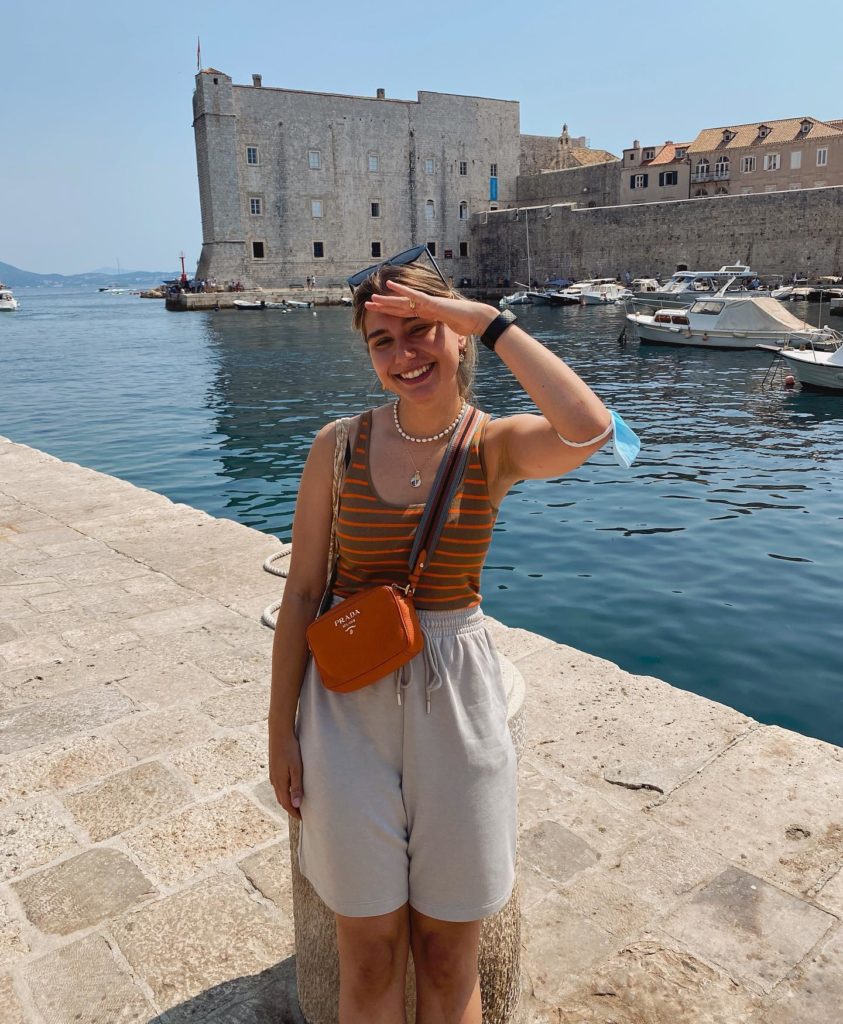 Comfort is Key
Grab a pair of long shorts or cut your old sweats to knee-length, and pair them with a striped tee. Gel back your hair in a bun, apply sunscreen, and prepare to be equally cute and comfortable for a day spent by the lake.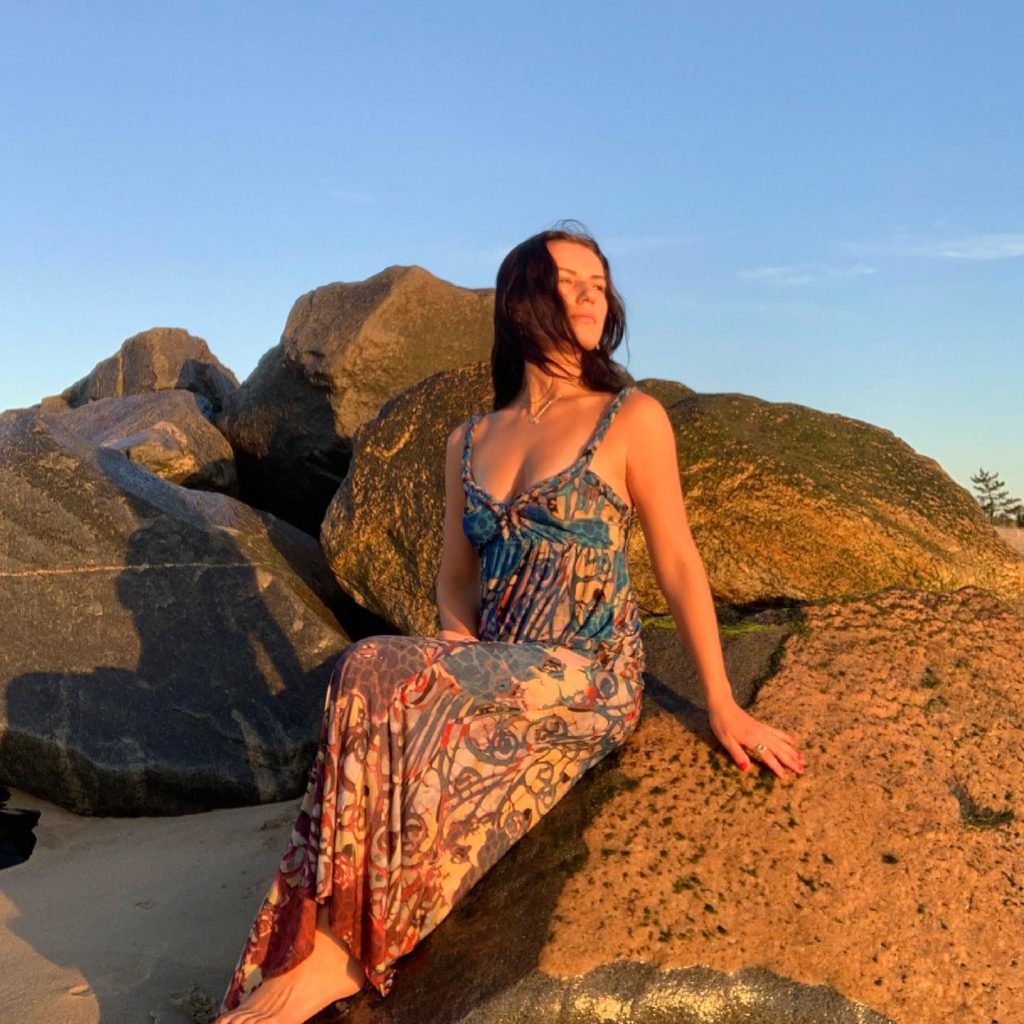 Floral Print in the Floral Season
Florals in spring and on a lake day are definitely a match made in heaven. Take your floral maxi dress out and style it with dainty jewelry. Platform flip flops or sandals are the perfect compliment to this airy look!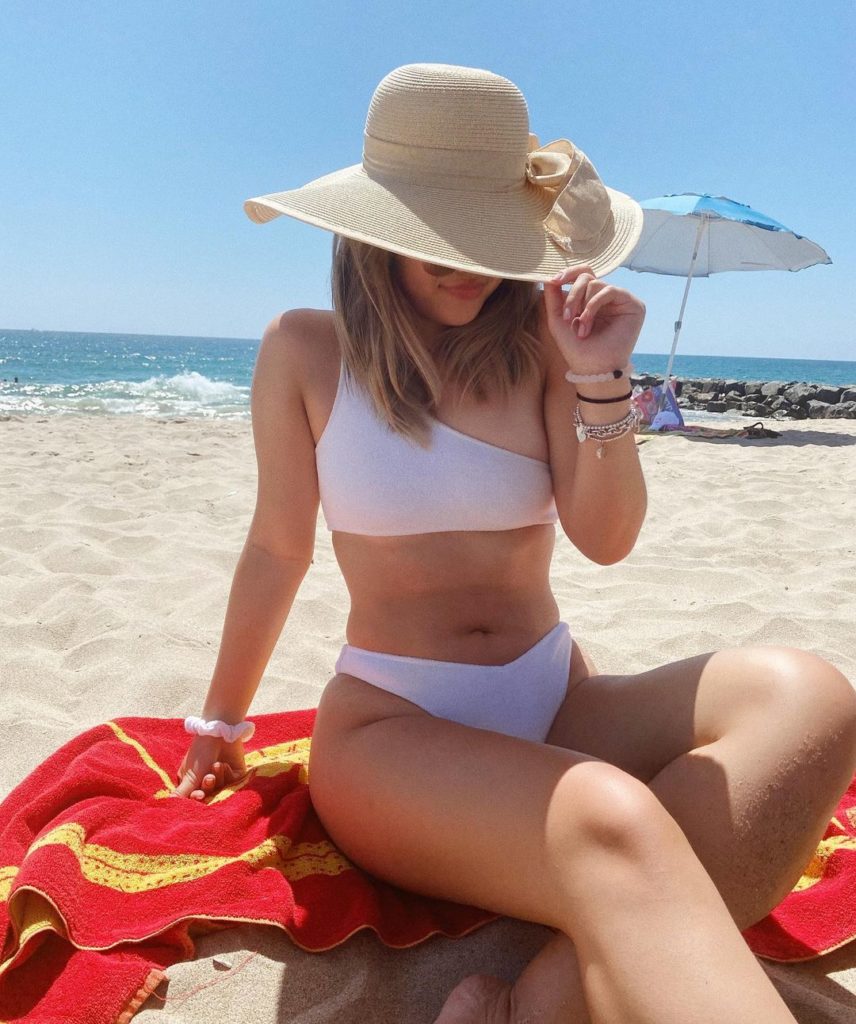 Iconic One Shoulder Swimsuit
This one shoulder bikini style is perfect for a lakeside beach day. This suit would look charming paired with a huge straw hat. You can grab one in your favorite color as well!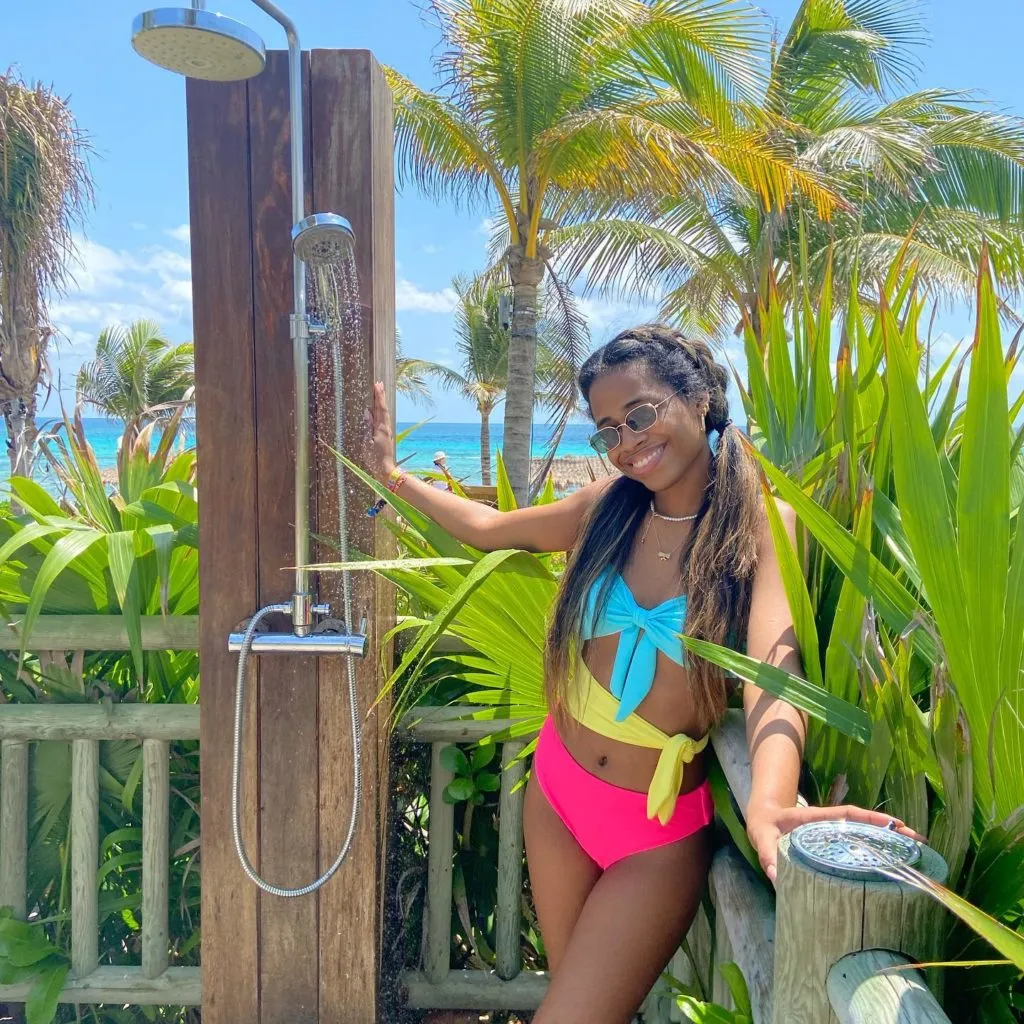 Rainbow of a Bikini
This eye-catching swimsuit is guaranteed to make a statement at the beach! Style a bold bikini by itself or pair it with your favorite sunnies and embellished sandals.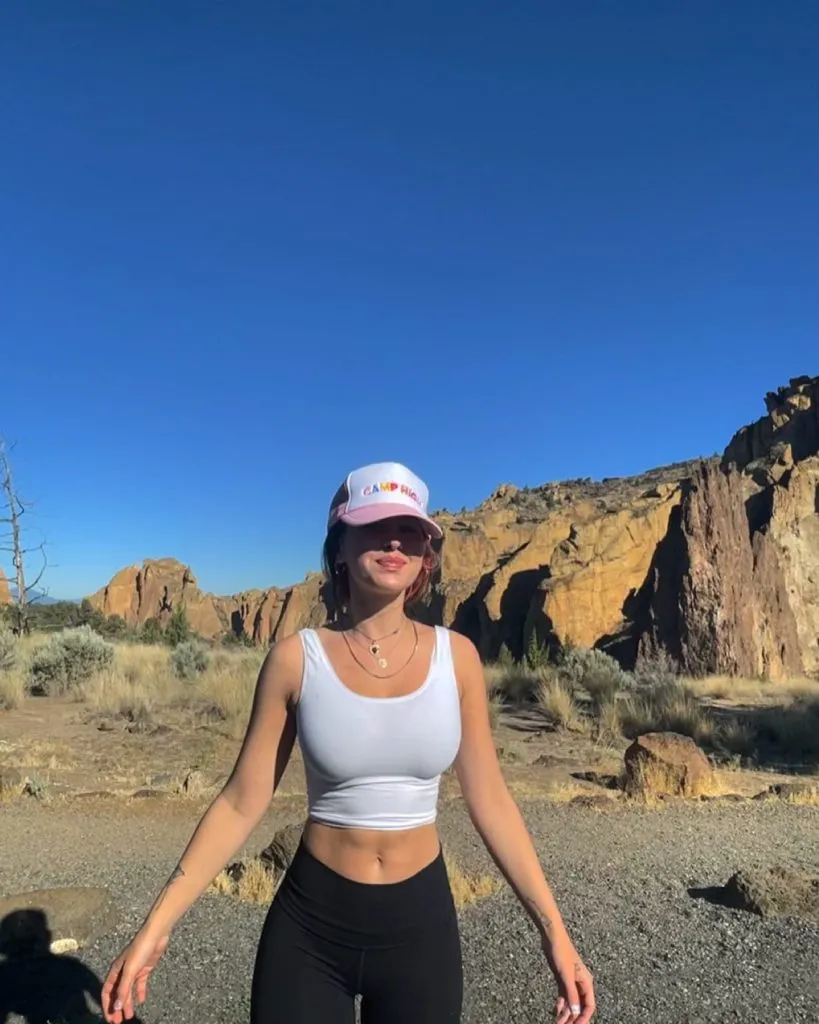 Basic Not So Basic
You can't leave home without a basic tank top and yoga pants. Add a little pop to the outfit with a trendy trucker hat. For the pairing, you can easily choose contrasting colors of your choice.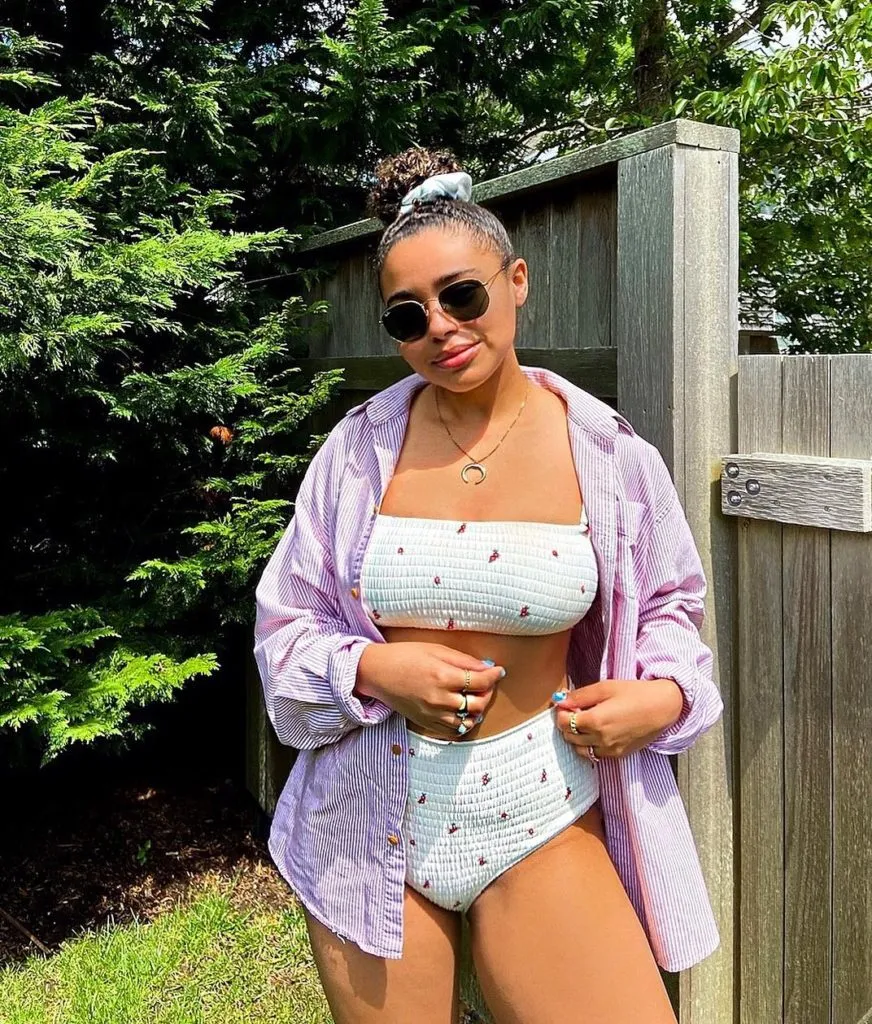 Cutsie Swimsuit
I'm eyeing on this cute swimsuit set. A berry-patterned, smocked bikini set looks great with complimentary striped button down shirt layered over it. Don't forget to wear lilac or pink tinted shades with this adorable look!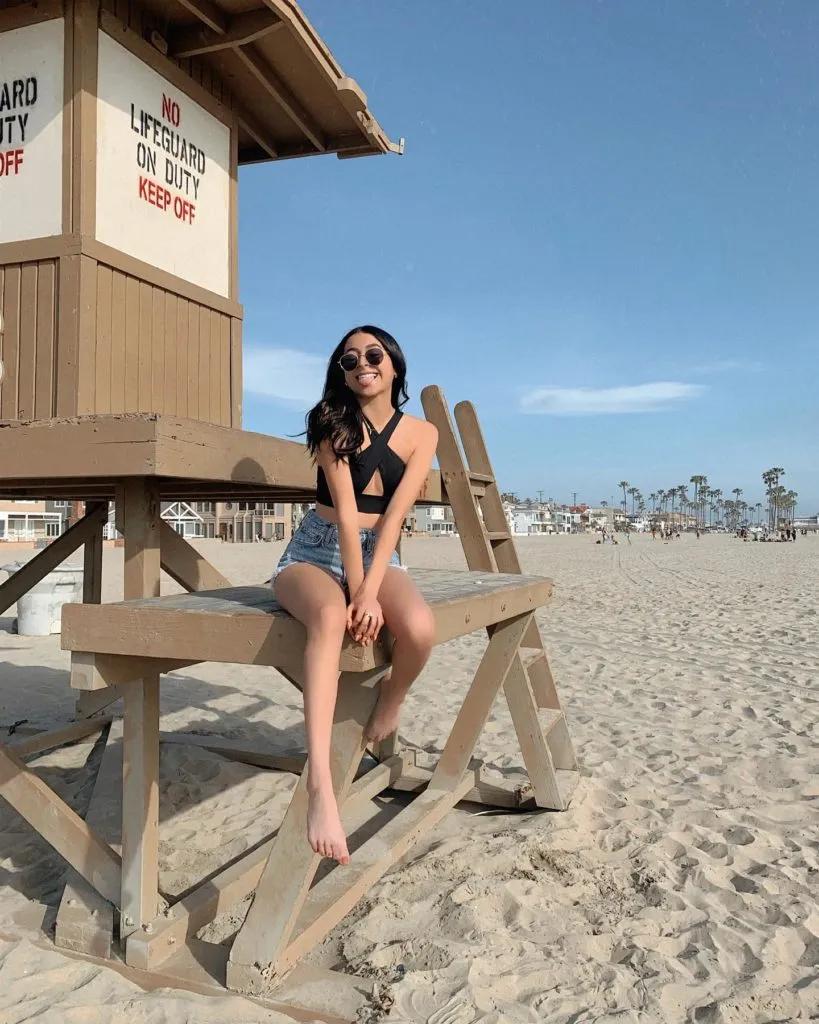 Cropped Denims & Bra Tops
How can we forget denim shorts?
This summer wardrobe staple makes for a great out-and-about outfit option for a swim day. Pair your cutoffs with a bikini or bra top and complete the look with strappy boho sandals and a straw hat.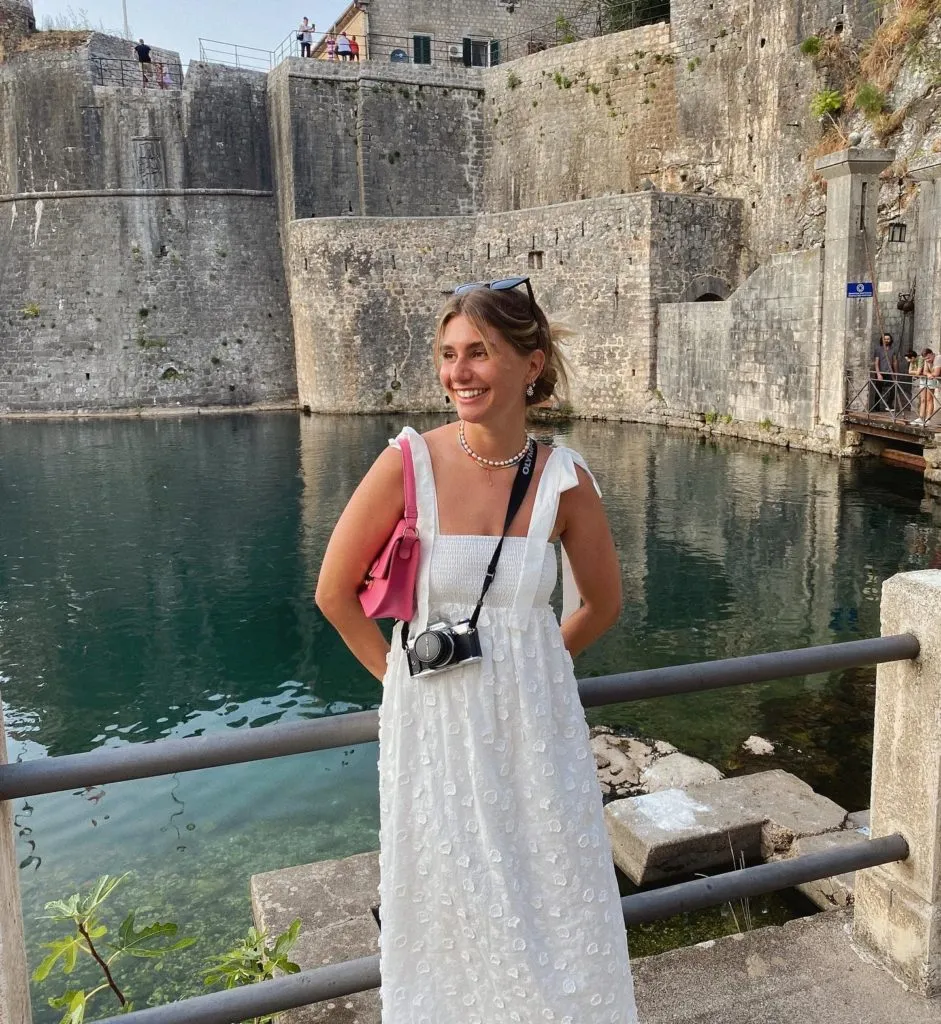 A Staple Dress
Is this list even complete without including a lovely white dress? This summer staple is an ideal wardrobe item for a lake trip, party, night out, or summery date. You can also adorn the outfit with a straw bag or hat for an effortless lake day #OOTD.
Featured photo via @apatkovic.