Growing up in an Italian-American family, I was surrounded by the culture, language and, of course, the food from a young age. So it was only natural that I chose to study abroad in the country where every one of my great-grandparents came from. I studied the language during my first two years at UCLA. After researching the different programs that my school offered in Italy, I decided on an exchange program with the University of Bologna because it sounded like the most authentic experience I could get—not to mention it's the oldest university in the western world! But knowing next to nothing about the city or the university before arriving, I was nervous and unsure, to say the least. Little did I know that after the first week I would feel strangely at home living by myself, an entire continent away from my friends and family.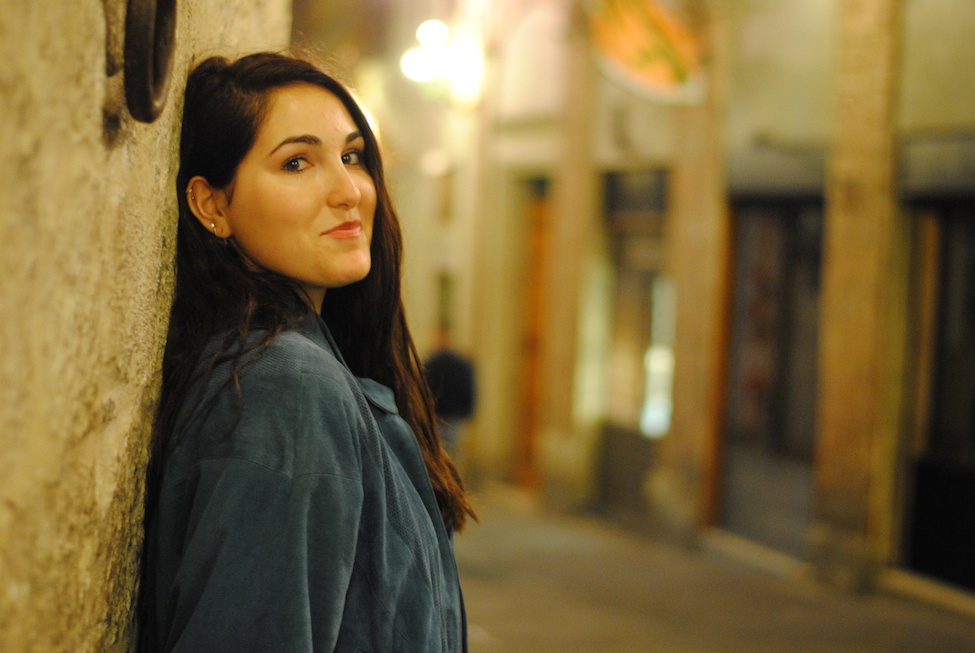 Bologna is, in my opinion, the perfect place to live as a student because it's small enough to have a community feel but large enough to where there is always something going on. It's an ancient medieval city, meaning that every street corner is filled with a rich history and there is an interesting mix between traditional and modern architecture.
Needless to say, I'm having an incredible and invaluable experience here in Bologna. I'm pursuing a major in Italian Culture and Language studies, so being able to take classes taught in the language is both challenging and very rewarding. This semester, some of the courses I'm taking are on the history of photography, contemporary Italian literature and even on the history of fashion in Italy.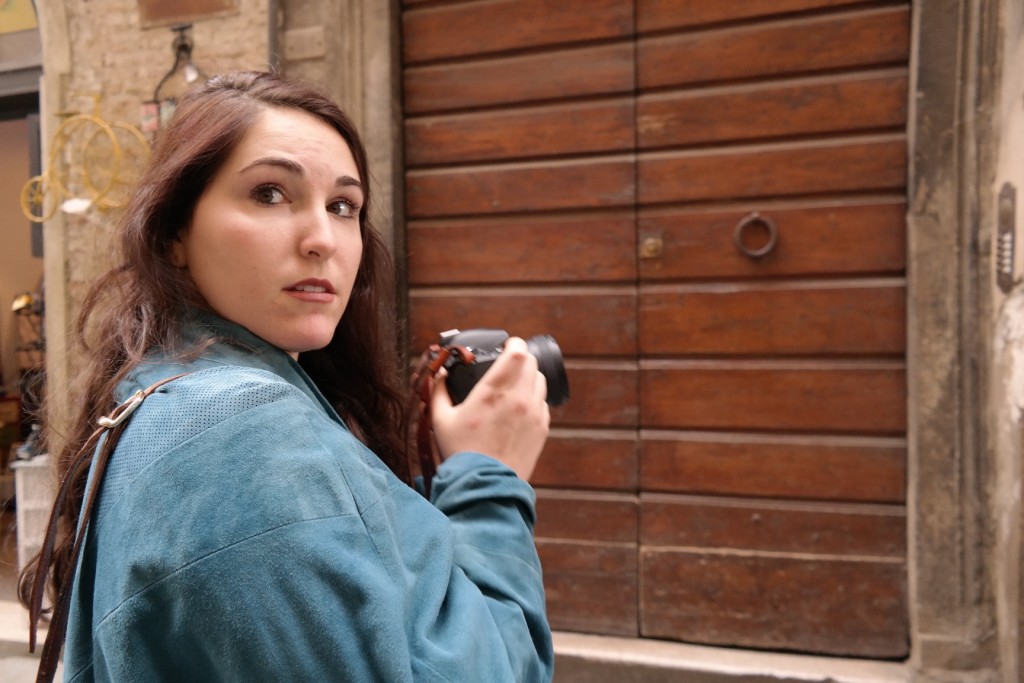 Apart from what's right here in the city, Bologna is well located for quick day trips or weekends away to some of Italy's greatest gems. So far, I've been lucky enough to visit the Cinque Terre region, Tuscany, Milan and Ravenna. I hope you enjoy getting a little glimpse into my Italian world.
1. The city is known for its iconic archways called portici that cover close to 40 kilometers of walkways. The burnt red color of the building is also very typical for the city, as many exteriors are painted in shades of yellow, orange and red.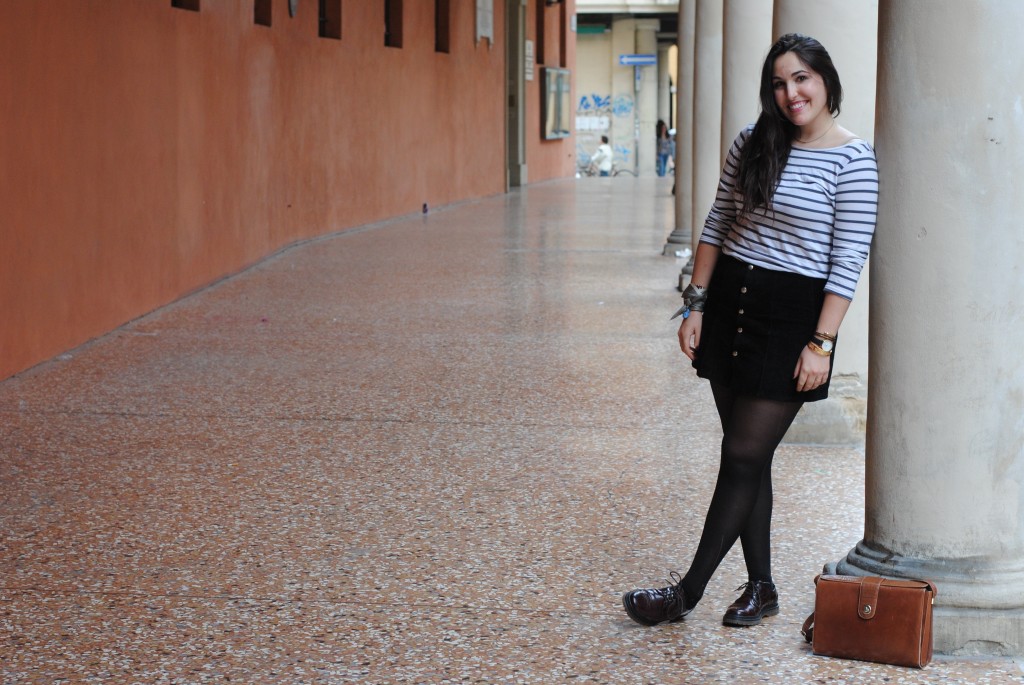 2. This photo was taken atop one of Bologna's seven ancient towers built in the medieval era to keep watch over and protect the city from enemies. Not to mention, the view at sunset was unbelievable.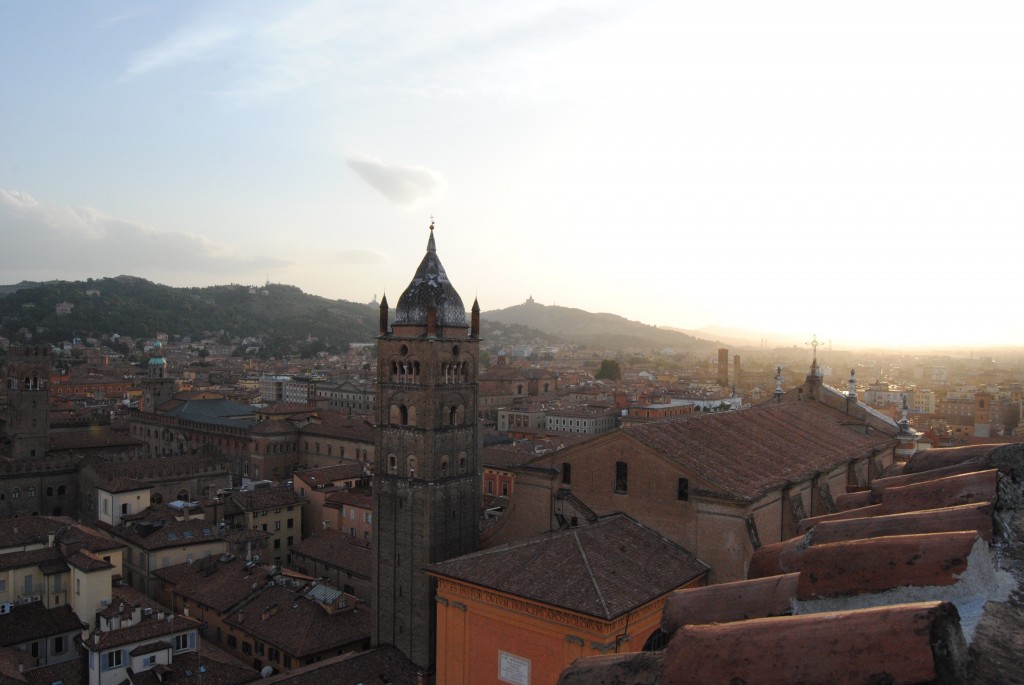 3. I spent a weekend in the region of Cinque Terre on the Mediterranean coast and let me tell you it lived up to all of Pinterest dreams.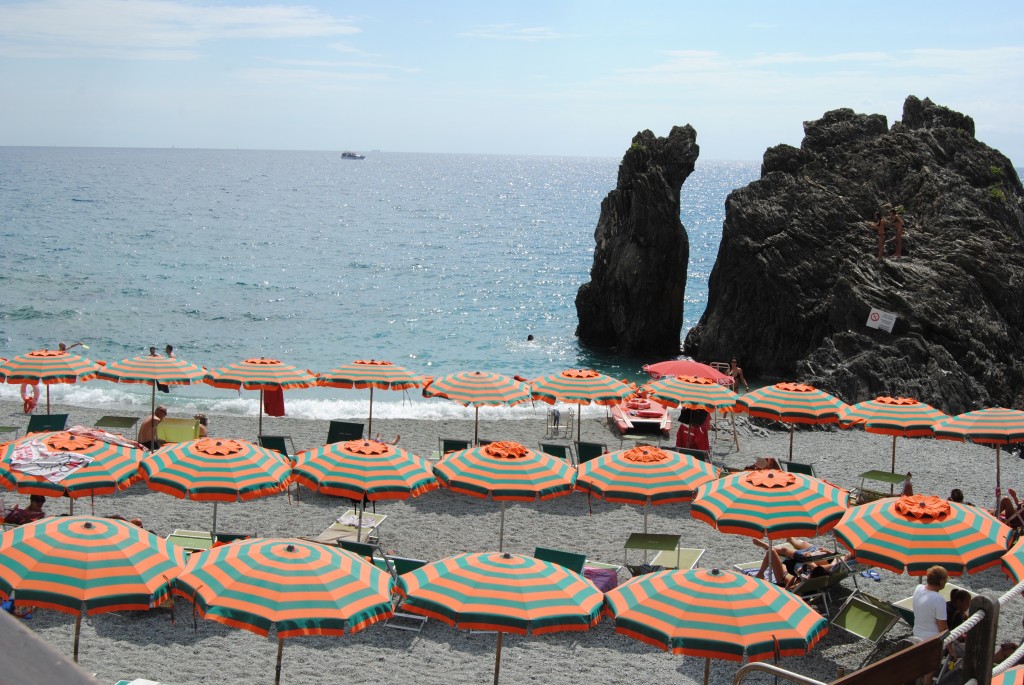 4. This is the interior of the Basilica of San Vitale, a church in Ravenna known for its ancient mosaic designs, which are some of the most impressive of their time.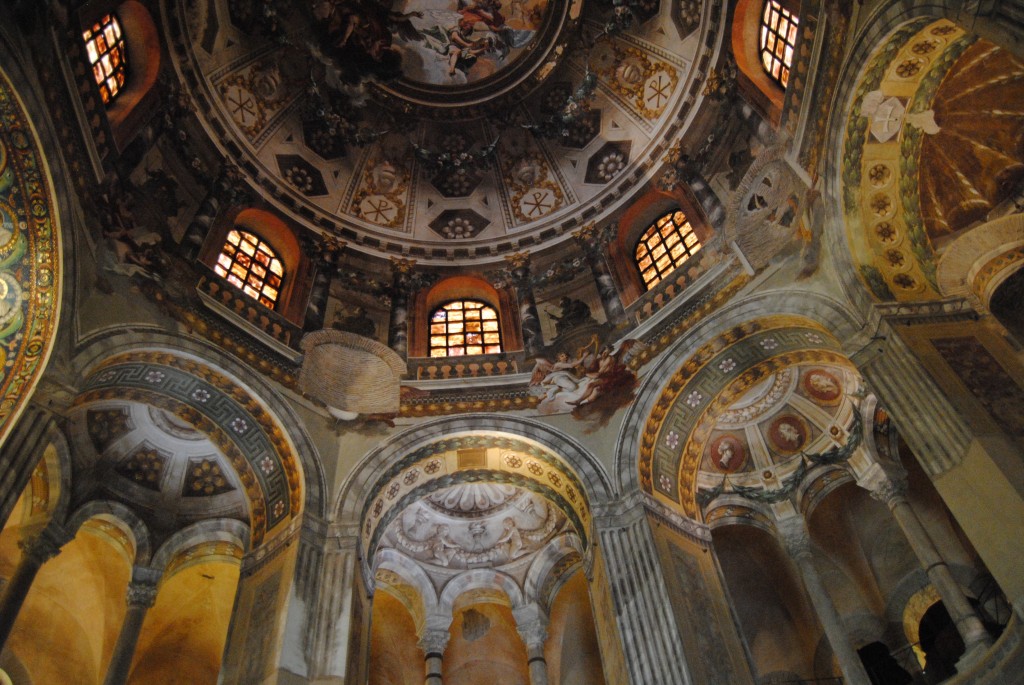 5. Yet another view of the sea in Cinque Terre at the beach town of Monterosso. The whole experience felt like living inside of a sepia-toned 1950s film.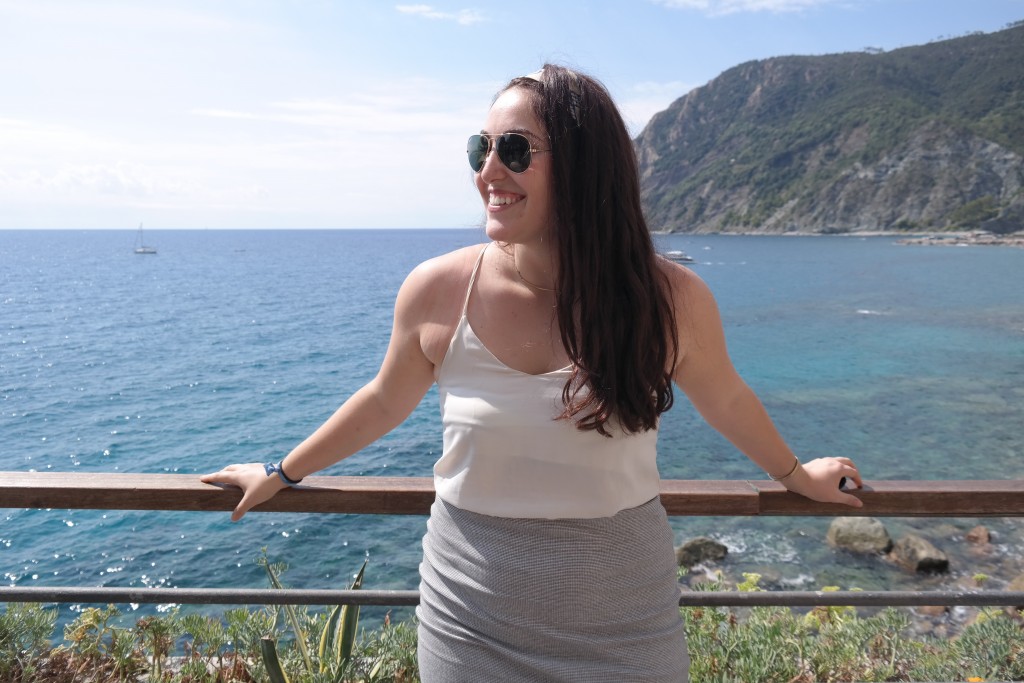 6. The hillside landscape in Siena is exactly how you would imagine picturesque Tuscany to look. I could have stayed there for hours just taking in the view.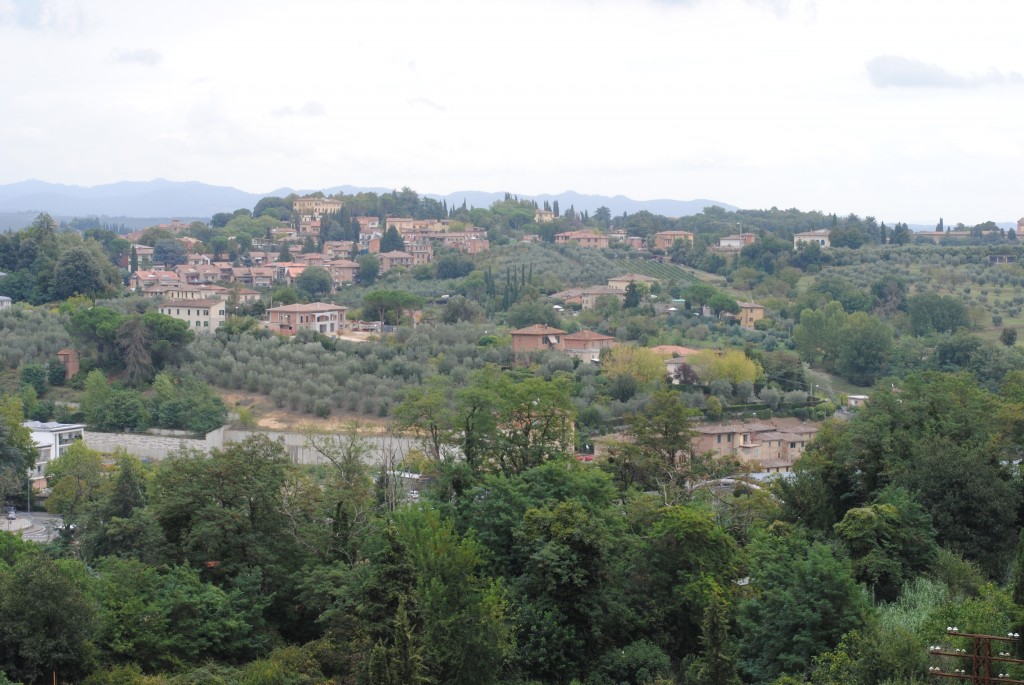 7. These two old-school Vespas in Siena just looked too perfect parked side by side next to an old stone wall. Sometimes it's the little details of Italian life that are the most charming.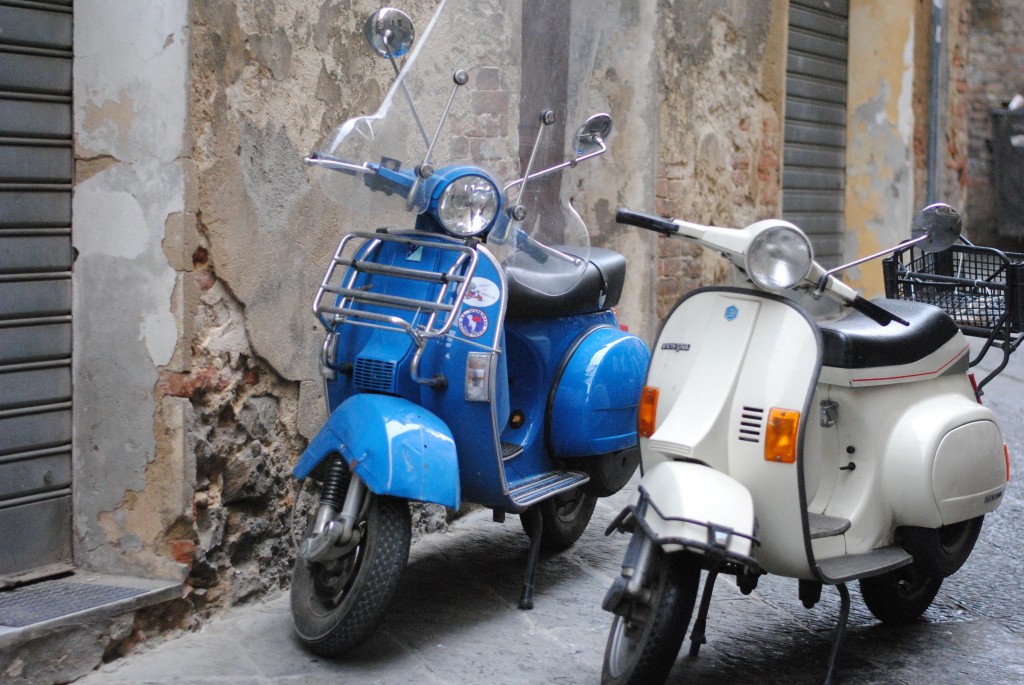 8. After climbing eight flights of stairs to the top of an old tower in Bologna, this view just about took my breath away (literally).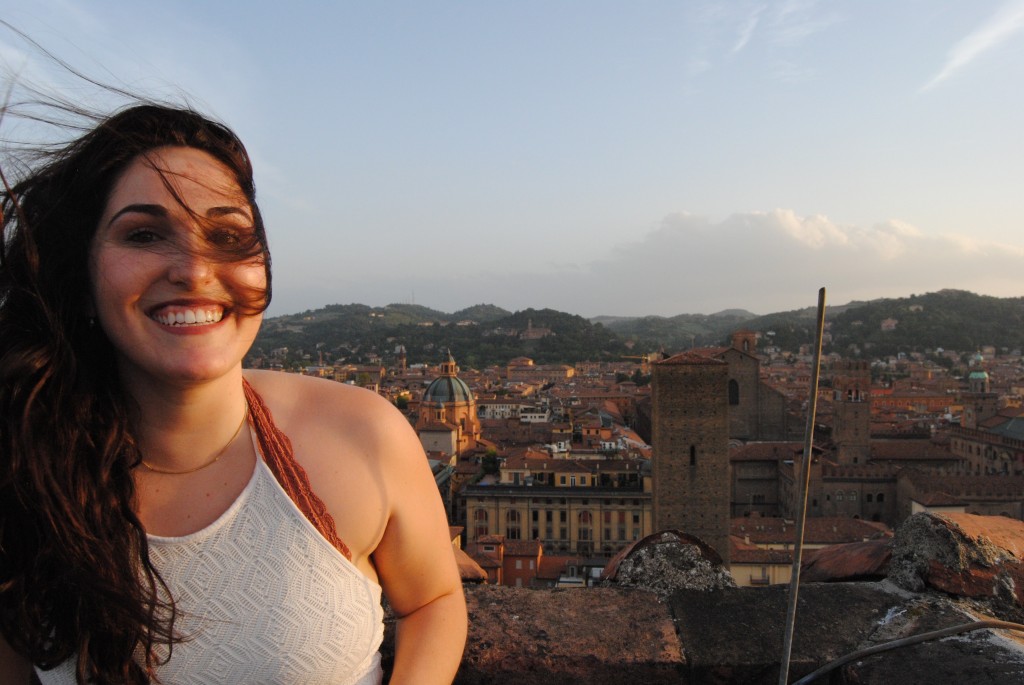 9. This blue suede jacket was from the '70s and it has easily become my favorite item. I found it at this charming vintage store in Bologna owned by two brothers who travel around the country in search of unique clothing and accessories from decades past.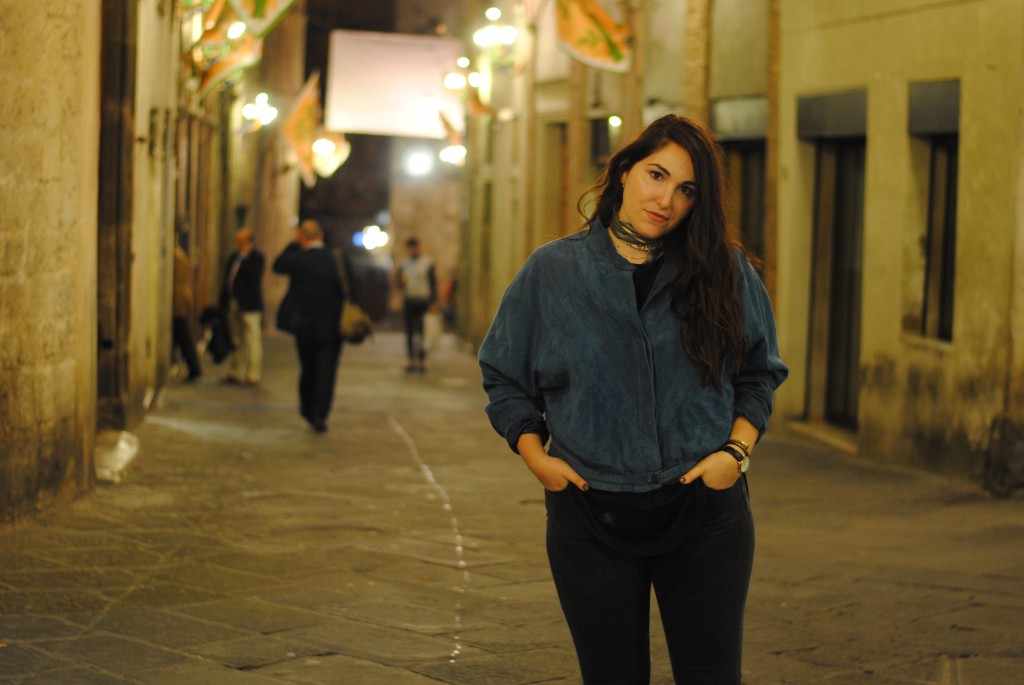 10. On a clear day, you get a good view of the famous due torri (two towers) at the center of Bologna. They're an important landmark on the landscape and make for the perfect meeting spot among friends.