Over the past few years, podcasting has become more and more popular. Whether you're interested in true crime, cooking, military history, politics, and so on and so forth, there's probably a podcast for it. Another growing niche within the world of podcasting pertains to fashion and all that it encompasses. Looking to learn more about overlooked cultures and their traditional style around the world? There's a podcast for it. Want to know more about the systemic issues embedded in the fashion industry and what's being done to remove them? There's a podcast for it. Interested in pursuing a career in fashion and all it entails? Yep, you guessed it, there's a podcast for that. According to Vogue Magazine, fashion podcasters have quickly proven themselves to be among the most agenda-setting voices in industry media today. The crème de la crème of these podcasts aim to educate their listeners on exactly why clothes matter and how we find ourselves where we are today. So, ready to give them a listen? Here are five spectacular fashion podcasts from all corners of the industry you need to listen to.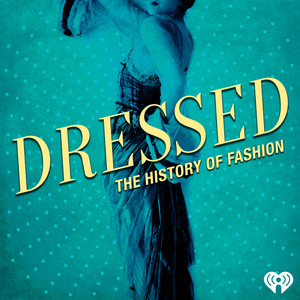 01. Dressed: The History of Fashion – Hosted by Cassidy Zachary and April Calahan
Ever wonder what the term "black dandyism" means? Interested in the technicolor variance of traditional Arabic dress? Dressed: The History of Fashion is the gold-standard of fashion podcasting with unique and unexpected trips down the rabbit hole of fashion history, from the lapis lazuli and gold encrusted collars of the Ancient Egyptians to the quintessential Y2K tracksuit. Cassidy Zachary and April Calahan bring in specialists on every subject imaginable to enrich the audience's understanding and appreciation of each interesting and exciting topic. Anyone looking to expand their understanding of the nuanced history of fashion should definitely check it out. Find Dressed: The History of Fashion on iHeartRadio, Spotify, and Apple Podcasts.
02. Corporate Lunch – Hosted by Noah Johnson, Rachel Tashjian, and Samuel Hine
No one addresses the fashion zeitgeist better than this fabulous trio of GQ magazine editors. From the seasonal reemergence of "Christian Girl Autumn" to the style triumphs of Zendaya, hot takes are given on pretty much every topic with even the remotest tie to fashion. It's a refreshing new lense on pop culture and everything we love (and sometimes hate) about it. What sets it apart from other fashion podcasts is the fabulous selection of guests, both within the industry and not. Recent guests include singer-songwriter Phoebe Bridgers, pro skater Alex Olsen, and the playwright Jeremy O. Harris. Find it on Spotify and Apple Podcasts.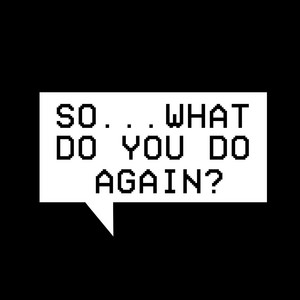 03. So…What Do You Do Again? – Hosted by Naomi Elizée
As the associate market editor of Vogue Magazine, Naomi Elizée has seen and done it all. Elizée  offers her unique perspective and encourages her guests to share what it's actually like working in the fashion industry as women of color and how their careers have progressed. So…What Do You Do Again? is full of warmth, humor and intimacy and provides wonderful honesty and insight on the triumphs and tribulations of making your way to the top. Model Precious Lee and stylist Ade Samuel have both made guest appearances and shared their incredible stories. Elizée began her podcast as a resource for young people of color looking to make their way into the fashion industry but it is definitely a must listen for anyone working in fashion, no matter what level. Find it on Apple Podcasts and Spotify.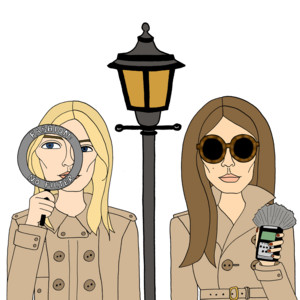 04. Fashion: No Filter – Hosted by Camille Charrière and Monica Ainley
Influencer Camille Charrière and fashion journalist Monica Ainley both have a vested interest in the intertwined relationship between pop culture and the fashion industry. The duo created an incredibly compelling podcast that offers more of a casual take on these two inseparable aspects of today's zeitgeist. A variety of interesting guests like fashion guru Eva Chen and Filipino fashion blogger/socialite Bryanboy make conversations on street style, social media's rising influence on fashion, and sustainability (just to name a few) effortlessly entertaining and informative. Give it a listen on Apple Podcasts and Spotify.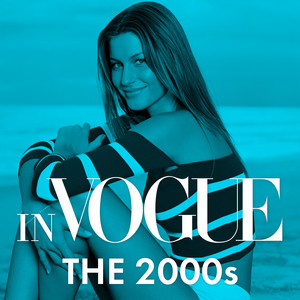 05. In Vogue: The 1990s and The 2000s – Hosted by Hamish Bowles
Whenever Hamish Bowles' name is attached to something, you know it's going to be good. Albeit rather new to the world of fashion podcasting, international editor of Vogue Magazine at large and "walking fashion encyclopedia", Bowles has created a unmissable podcast the deep dives into the seismic shifts in fashion, pop culture, politics, and so much more that occurred throughout that wonderful decade, the 1990s. The guests are phenomenal. I mean, who else is more qualified to discuss the exceptional designs of Gucci in that era than Tom Ford himself?
To make things even better, the podcast's second season debuted last fall focusing on the fashion of the early aughts. Bowles returned to host In Vogue: The 2000s, covering everything from the rise of the super model to the impact of Sex and the City on 2000s fashion. In Vogue: The 1990s and In Vogue: The 2000s are now streaming on Apple Podcasts, Spotify and Vogue.com.
And there you have it. While fashion podcasting is a relatively new phenomenon, it's certainly not waiting in the wings for its time to shine. With exemplary hosts, exciting guests, real conversations, and, of course, inside looks into the wonderful industry we all love so much — I think fashion podcasting is here to stay. I know I'll definitely be adding to my list of podcasts to check out! 
Photo by Karolina Grabowska from Pexels.