Reading has been a hobby I have loved for as long as I can remember, and over time I have fallen in and out of keeping up with it. Ever since I got into fashion in high school, I've really loved reading and checking out different fashion, design, and art books. For some of the best career advice or design inspiration, check out these 10 books every fashion student should read.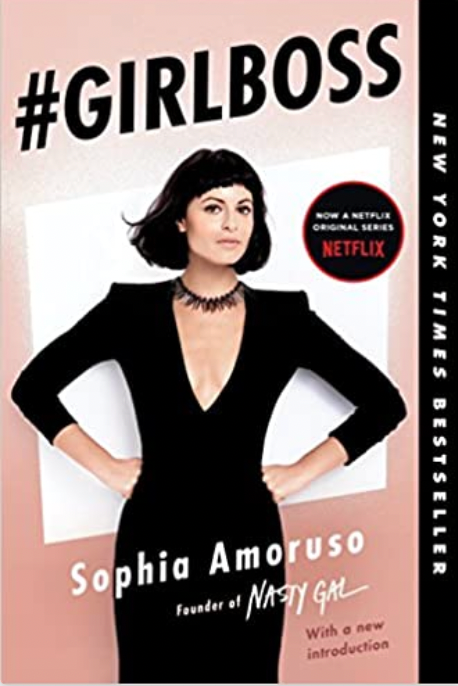 Girlboss by Sophia Amoruso
Sophia Amoruso's story to me is a classic, and probably partly why I have such an interest in fashion today. I read this book after finishing the Netflix series "Girlboss," and was eager to learn more about her. I've always been so impressed with Sophia and her unique outlook on life. In her book she talks about her struggles with staying motivated and inspired, but also how important it is to stay true to yourself and trusting your intuition.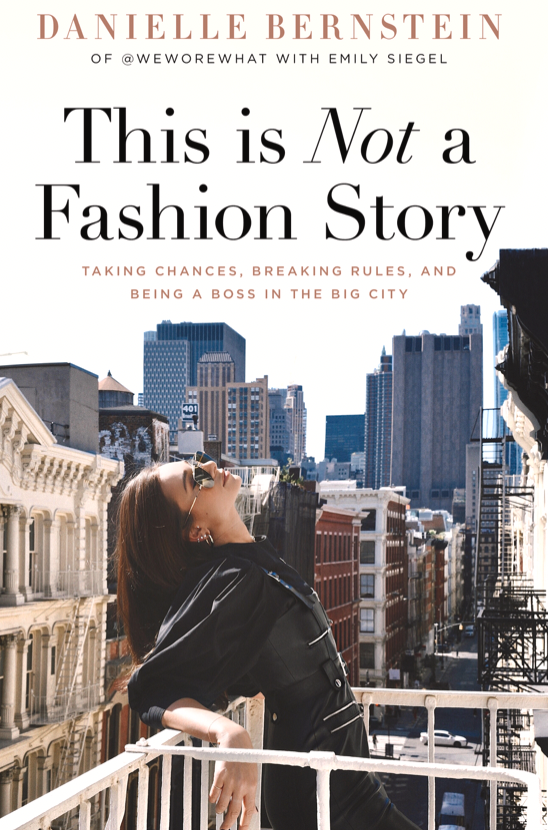 This Is Not A Fashion Story by Danielle Bernstein
When reading this book I found Danielle Bernstein's story so inspiring and motivational. Danielle offers quality career advice and really kept it real about getting started in the fashion industry. I also loved how she included stories about other topics like relationships, friendships, living with other people, and being consistent in what you do. Books like these are my favorite and I would highly recommend this one to anyone pursuing a creative career or those that are interested in the influencer industry.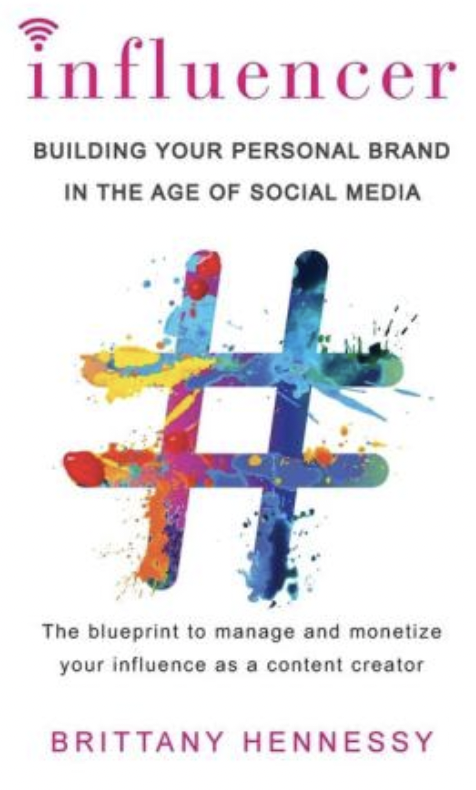 Influencer by Brittany Hennessey
While this book is not strictly a fashion book, it is certainly applicable to those looking to start a career in fashion. This book holds valuable information about the social media marketing world and is a great resource for anyone wanting to start a business, follow their dreams of becoming an influencer, or just learn more about how and why social media is so relevant to our world. I learned a lot of great tips and tricks for building and maintaining a brand through this story and encourage social media lovers to check it out.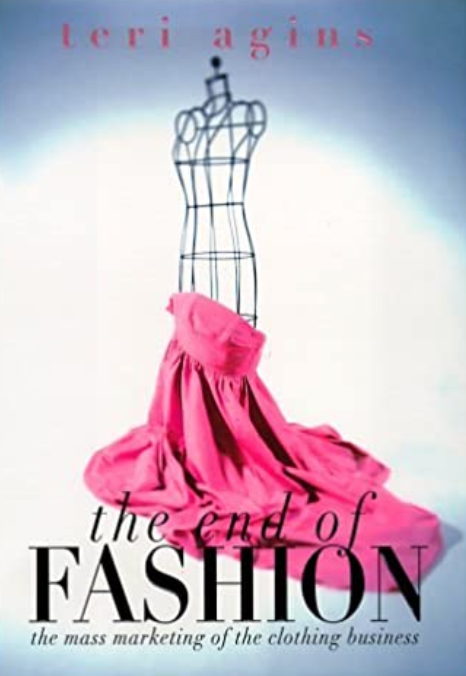 The End of Fashion by Teri Agins
If you are into fashion merchandising this is the book for you! The End of Fashion by Teri Agins is all about mass marketing of apparel and how it has grown and evolved over time. I got this book for Christmas right before I started college and found it so insightful. I really loved how the author talked about the challenges big clothing designers and manufacturers encounter on a daily basis like finding ways to differentiate and make their brands stand out.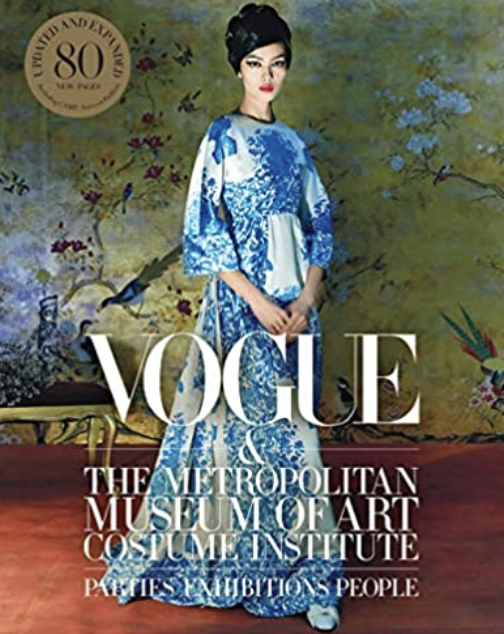 Vogue & The Metropolitan Museum of Art Costume Institute: Parties, Exhibitions, People by Chloe Malle and Hamish Bowles
I love this book for two reasons: because it digs deep on one of my favorite events in fashion and because it looks beautiful on my coffee table. This book is almost 400 pages full of some of the most fascinating fashion exhibits and pieces I have ever seen. I look forward to the MET Gala every year and love getting to see how each guest interprets the theme. I'm glad I have it to look back on for inspiration or just reflect on some of the most iconic looks at this event.
PANTONE on Fashion: A Century of Color in Design by Leatrice Eiseman and E.P. Cutler
This book is amazing because not only does it look unique on your bookshelf or coffee table, it is a must have for aspiring fashion designers. PANTONE on Fashion is almost entirely composed of a wide range of different PANTONE colors and talks about where these colors came from and how they are or have been used by designers in different pieces. As a fashion design student, I'm really excited to use this book in my design and sewing classes next semester as a resource for projects, and I highly encourage any fashion student to do the same!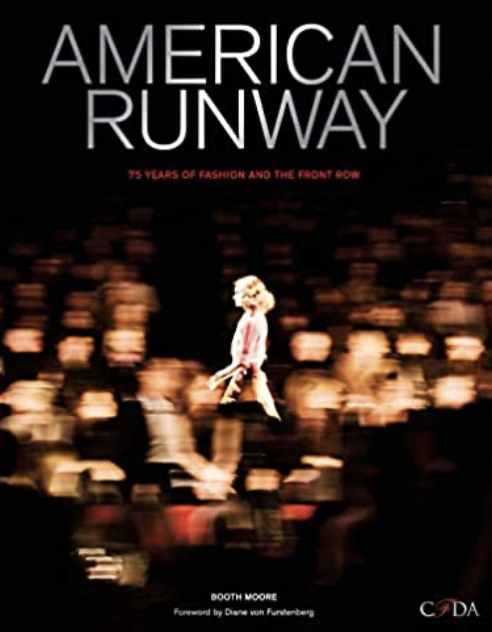 American Runway: 75 Years of Fashion and the Front Row by Booth Moore and Council of Fashion Designers of America
I am always so impressed by the collections shown at Fashion Week each year and seeing how each designer expresses themselves and their brands through their work. American Runway touches on Fashion Week from about the 1940s all the way through today. Here you will find exclusive content from designers, behind the scenes at runway shows, and the overall development of Fashion Week from the start. This is the perfect book for those who love to keep up with Fashion Week events and it really is amazing to see how fashion has evolved.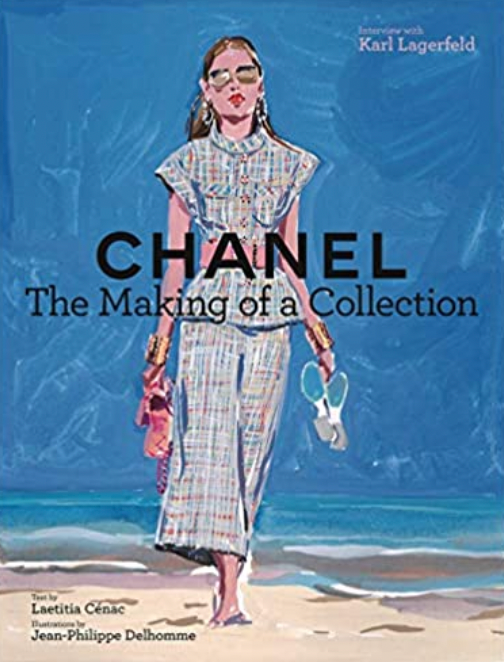 Chanel: The Making of a Collection by Laetita Cenac
Here is another awesome book for aspiring fashion designers as this book walks readers through the process Chanel uses to curate collections step by step. One of my favorite things about this book is it includes so many beautiful fashion and apparel illustrations that are also a great resource for inspiration. Also included in this book is an interview about fashion and design with the one and only Karl Lagerfeld that you can't miss.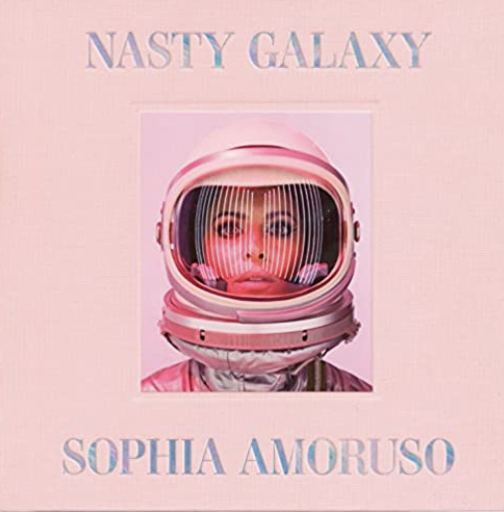 Nasty Galaxy by Sophia Amoruso
Of all the books on this list, Nasty Galaxy is probably my favorite. This book was truly made to sit pretty on your coffee table but is also one of the most interesting, creative, and unique books I've ever picked up. Nasty Galaxy is more than just a fashion book, it is filled with an amazing visual description of what I imagine Sophia Amoruso's mind is like. If there's any book you absolutely need to have from this list it's this one!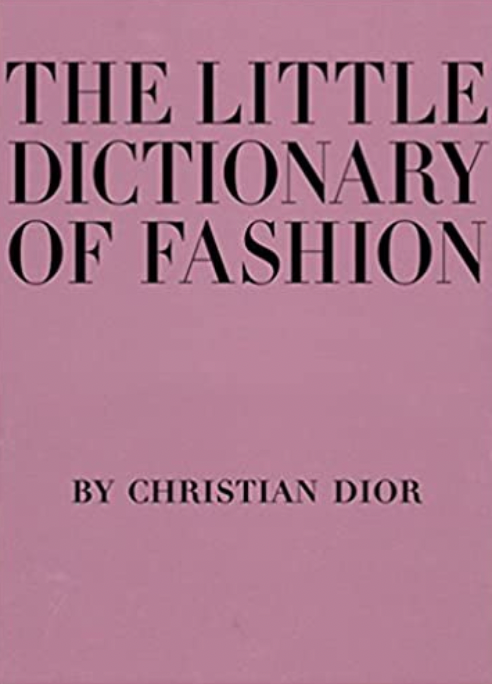 The Little Dictionary of Fashion: A Guide to Dress Sense for Every Woman by Christian Dior
The Little Dictionary of Fashion is exactly what it says in its title: a guide to being your most fashionable and stylish self. This book is a quick read but full of essential information regarding how you dress. It includes fashion tips that will never go out of style and lets you in on how the legendary Christian Dior saw the world.
As I stated, reading is one of my favorite pastimes though I often fall in and out of doing it. I've learned so much about myself and the fashion industry through these books and highly encourage checking them out. These books have so much to offer students aspiring to work in fashion. Enjoy!
Featured photo courtesy of @hannah.mains