For years the Black community has encouraged society to amplify Black voices and to honor Black spaces. These spaces exist in order to grow and discuss life from our point of view. Black Americans continue to make history and create platforms like podcasts to have provoking conversation. The community has endured centuries of oppression, but they continue to lift one another up and celebrate the strides made in history. There is no shortage of conversations the Black community is having via podcasts — whether these conversations address self improvement, fashion and beauty trends, society, or culture. As a Black podcaster myself, I view podcasts as a platform to share stories and advice in order to uplift my community. Ready to give one a listen? Here are some of the most recommended Black-centered and hosted podcasts out there!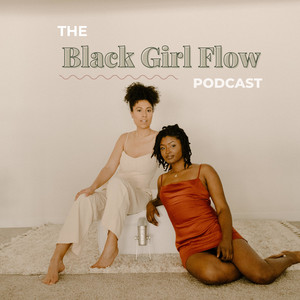 01. Black Girl Flow – Hosted by Lexy Roberts and Livi Murray 
Still trying to figure out your twenties? Well, so are they. Lexy Roberts and Livi Murray are 23 and 24-year-old young women navigating a world that did not exactly come with a set of rules. Their contagious energy and all too familiar experiences encourage Black women to be true to their most authentic selves and embrace the season you are in. Lexi and Livi have a wide variety of guests like Maura Chanz, a producer and writer, and Mogul Mani, a travel consultant. They talk about building community, healing friendships, and have various series, including a three part series all about love. You can listen to Black Girl Flow on Apple Podcast and Spotify biweekly. 
02. Brown Girl Self Care – Hosted by Bre Mitchell
The practice of self care is one of the fastest growing trends in health and wellness. Bre Mitchell is a self care advocate whose podcast has allowed Black women the space to elevate their mental health. Brown Girl Self Care explores how immaculate Black women are when they embrace their brilliance. The podcast includes expert guests that bring new perspectives to work-life balance, relationship trauma, and boosting your self care. Tune in to Brown Girl Self Care on Apple Podcast and Spotify biweekly.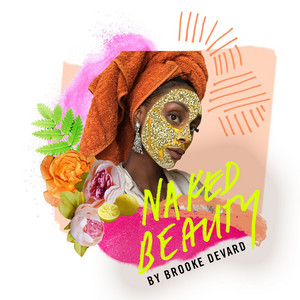 03. Naked Beauty – Hosted by Brook DeVard
Looking to learn more about beauty trends, skincare, self care, and personal well being? Brooke DeVard is a fashion and beauty enthused woman of color who is devoted to motivating women. Naked Beauty goes beyond product reviews and just looking to sell products. Both DeVard and her expert guests examine society's beauty standards to encourage women to be their most beautiful self. Whether DeVard is talking about makeup for melanated skin tones or debunking beauty myths, the audience is certainly going to learn something new each week. Listen to Naked Beauty on Apple Podcast and Spotify.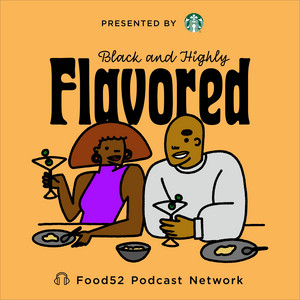 04. Black and Highly Flavored – Hosted by Derek Kirk, Tamara Celeste, and Food52
Did you know in Nashville, Tennessee you can buy plant-based, hemp-derived CBD ice cream? Interested in the app EatOkra that is specifically designed to help users discover Black-owned restaurants? Each episode of Black and Highly Flavored goes deep into the origins of African Americans' contribution to the culinary industry. Kirk and Celeste sit down with coffee roasters, female brewers, ice cream wizards, and more to shine light on the flavor in the Black community. You can listen to Black and Highly Flavored's first season on Apple Podcast and Spotify.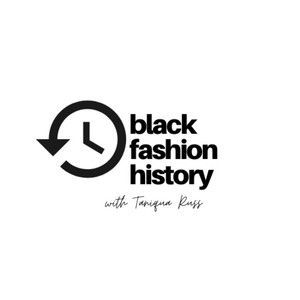 05. Black Fashion History – Hosted By Taniqua Rudell 
It is no secret that the Black community has contributed considerably to society in music, food, technology, and let's not forget the fashion industry. The Black Fashion History podcast acknowledges the barriers Black people have overcome in the past and present. Taniqua Rudell does an amazing job shining light on inspiring and untold stories of fashion greats. Each story inspires you to venture on your own historical journey. Listen to Black Fashion History on Apple Podcast and Spotify.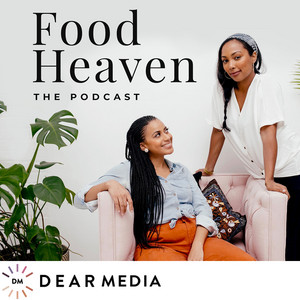 06. Food Heaven – Hosted By Wendy Lopez and Jessica Jones 
Each week registered dietitians, Wendy Lopez and Jessica Jones, explore health, food, culture, and mental and bodily health. They are joined by health and wellness specialists to share ways to live healthier lives. Food Haven answers your most asked questions so you know just the right pre-workout meal and how to navigate hundreds of diets. A healthy lifestyle takes work, but these ladies are here to keep it real and guide you to a robust lifestyle. Tune into Food Heaven, each Wednesday, on Apple Podcast and Spotify for a balanced life.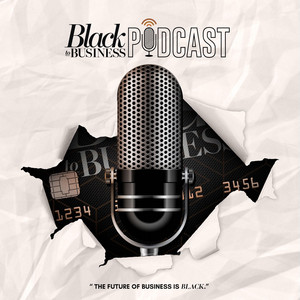 07. Black to Business – Hosted By Monique T. Marshall 
Whether your business is thriving or just getting started, the Black to Business podcast offers advice at every stage of growth. Moniqua T. Marshall sits down with professionals of all statures to share tips and resources. Marshall's conversation helps support Black business owners so they can continue to flourish. Make sure to check out the Black to Business website for a curated list of resources to support your business. Black to Business is presented on Apple Podcast and Spotify every other week.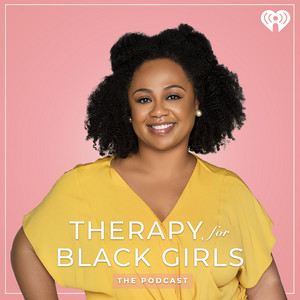 08. Therapy for Black Girls – Hosted By Dr. Joy Harden Bradford
Dr. Joy Harden Bradford is a licensed Psychologist in Atlanta, Georgia. Therapy for Black Girls encourages women through their journeys to fall in love with the skin they are in. Throughout the last five years Dr. Bradford has helped women to improve their mental health, personal development, and reach their quintessential self. Oftentimes women believe they are the only ones going through an experience, but Therapy for Black Girls helps women realize they are not alone. They are simply learning like the rest of the women in society. Listen to Therapy for Black Girls on Apple Podcast and Spotify each week. 
Featured Photo by George Milton from Pexels.