Ever since denim first gained its popularity in streetwear with James Dean's role in Rebel Without a Cause (1955), it has maintained its status as a rule breaker in the fashion industry. While many trends fade in and out and are targeted to specific consumers, denim is attractive to perhaps the broadest range of demographics and has been consistently for decades. From small children to senior citizens, skaters to prepsters, and gym rats to Style Gurus, denim is the go-to garment for practically every type of person. So, what's the driving factor of the everlasting denim trend? Simple—its dynamic ability to cater to every style.
Reflecting on the styles of some of my closest friends, I've realized how differently we express ourselves through clothing. Denim, however, is our common ground, the one cohesive piece that pulls us together for any occasion. In the following photographs, you will see our varying approaches to incorporating denim into our favorite summer party looks.
This Fashionista uses denim to show her simple, yet sporty style. Her striped, seersucker bikini top glows on her olive-toned skin as she pairs it with classic denim shorts from American Apparel. This flex-fitted denim allows for maximum comfort while emphasizing her hourglass figure. Not only does the denim serve as a perfect swimsuit cover-up, but it also makes for an effortless day-to-night piece when paired with a loose crop top. This Fashionista adds shine to her look with a silver star-studded choker.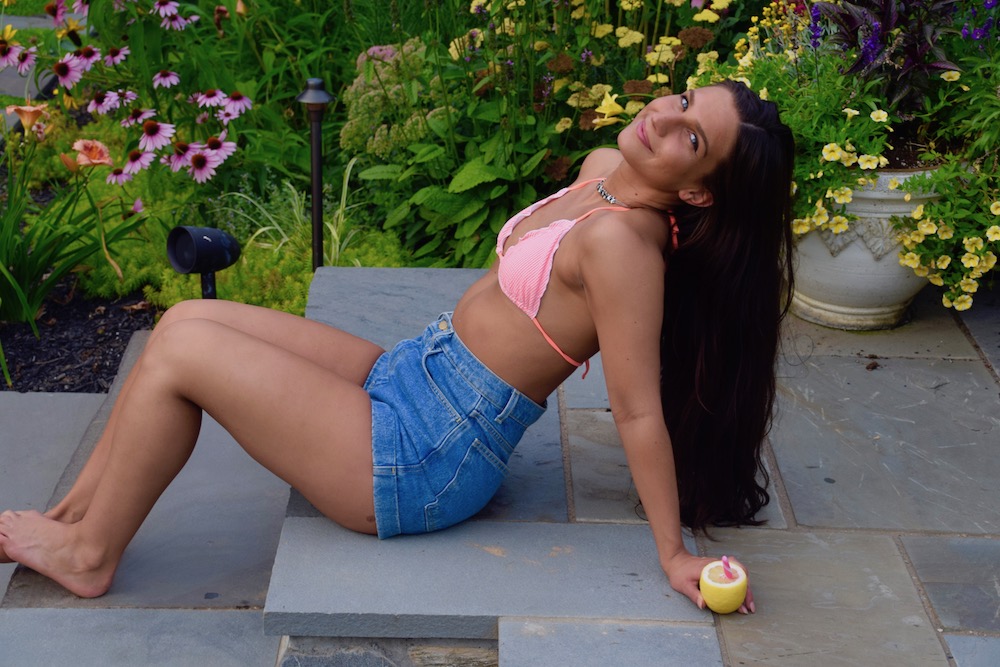 The Fashionista below wears her denim Levi Strauss jacket to complete a clean, whimsical look that has a bit of an edge. She is beaming with individuality and radiance with her one-of-a-kind vintage white linen dress. The sparkly gold accents shining through in both her dress and beaded choker add to her enchantment. The denim jacket is a key player in this style, as it puts an alternative spin on a playful look.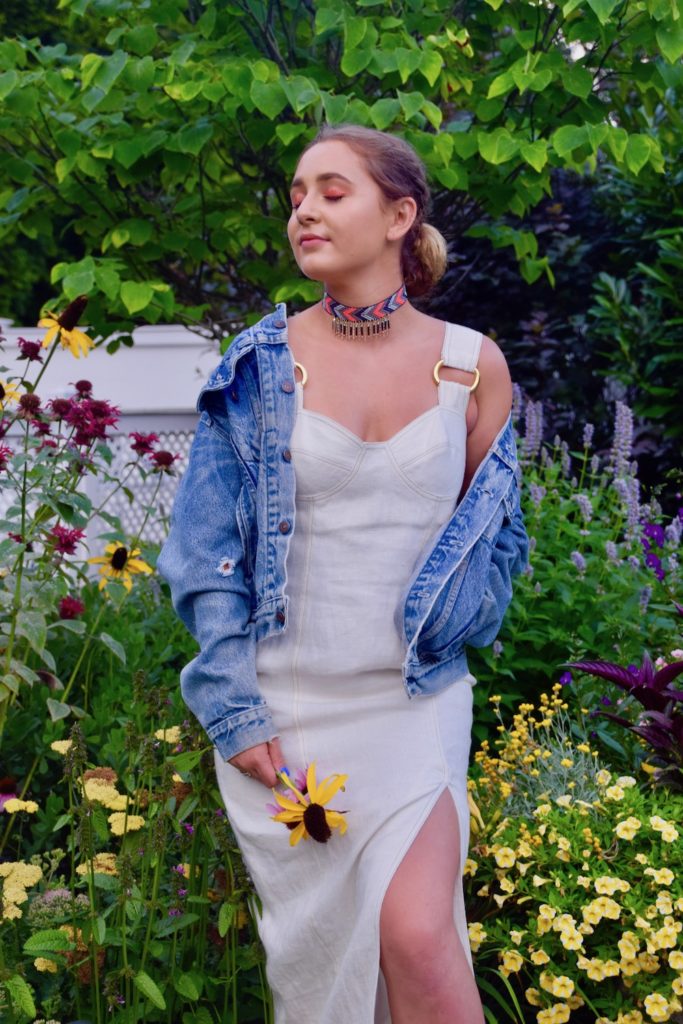 I am utilizing denim to take me back a few decades to the hippie age. While my super-flared dark denim jeans would successfully accompany any staple piece, I decided on my favorite floral-embroidered sheer top. My denim jeans are flexible and lengthening, which prompts me to throw them on for both casual and more formal occasions. No more accessories were necessary, as my denim bottoms and brightly-colored top create a powerful look all on their own.
Denim truly amazes me with its diversity. Whether you're sporting vintage overalls, destroyed boyfriend jeans, or a denim high-waisted skirt, you're bound to feel authentic, yet still fashion forward. The James Dean denim look—which included a white T-shirt and a leather jacket—may be out of style for now, but denim will live on in its many forms. And, not to mention, will continue to be one of the most powerful and long-lasting movements in fashion.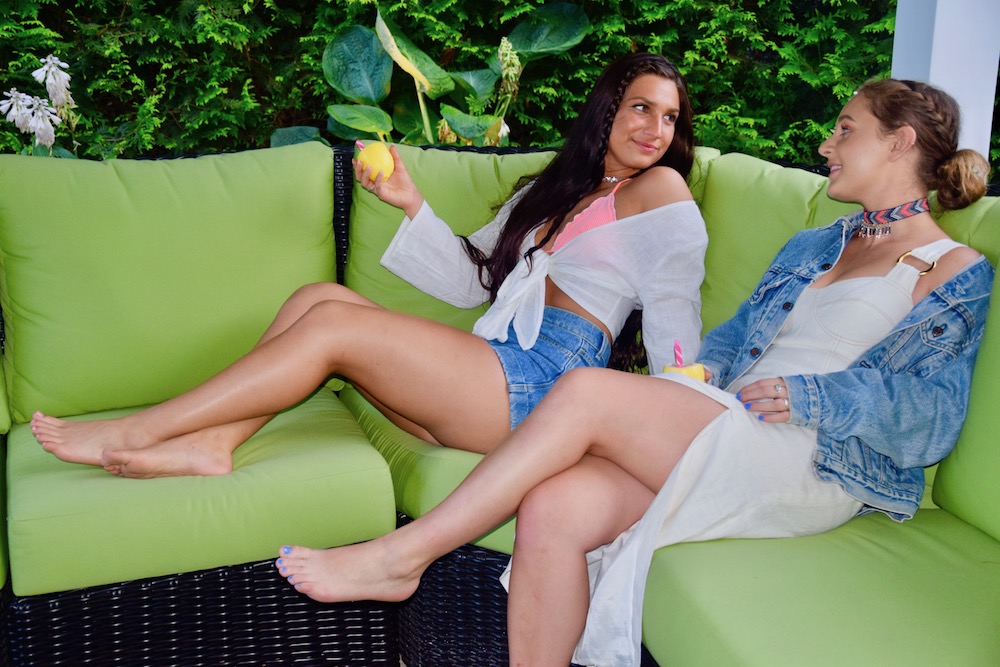 How do you style your denim? Comment in the space below!