Black? During the summer? Some people can wear black in any season of the year while others find that black is a sad color for the summer. I've heard people say, "black is the new black," meaning that black looks good with everything. But how do you style it correctly? I think that the key to any cute black outfit is simplicity.
Let's be honest. Black looks good with any skin color and can turn a simple outfit into an elegant one. Furthermore, black looks good after tanning, and that is one of the main reasons why I always bring at least one black bikini when I travel to the beach.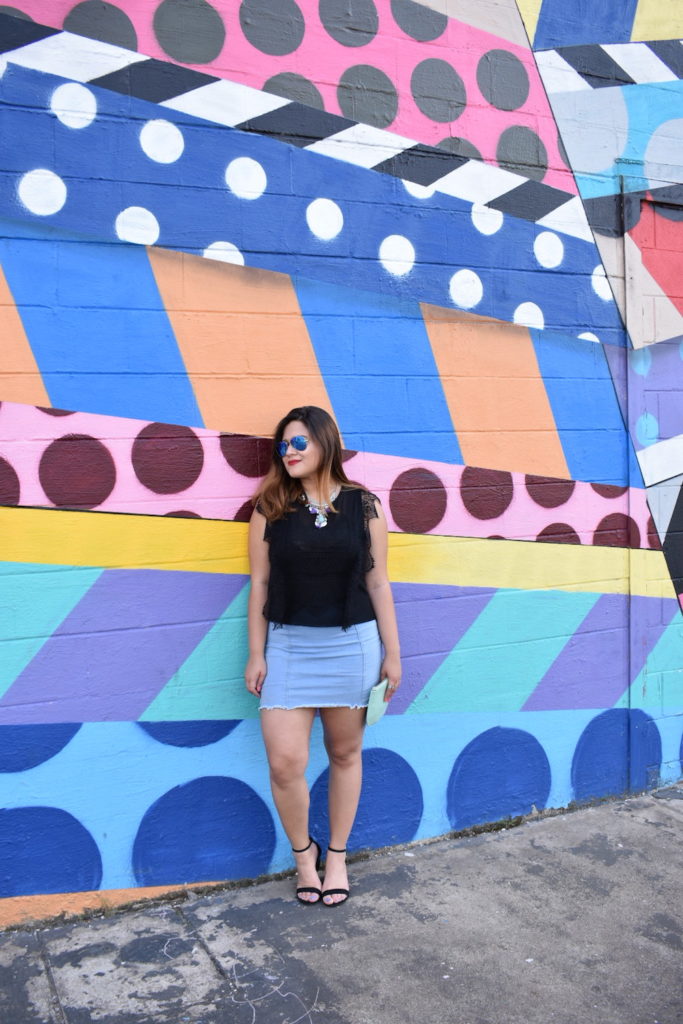 For the summer season, I always like to style black with a pair of denim shorts or a denim skirt and cute sneakers or heels. Honestly, it depends on the mood that you are in. You could want to style your black piece in a sporty-chic way or in a more elegant style.
Summer brings vibrant colors and prints, so try to match black with those. You could pair a black blouse with a cute floral skirt and sandals. It is a chic look that you can easily wear to work, school, coffee with your friends, or on a date.
When it comes to makeup while wearing black, I like to keep it as natural as possible. Nude colors on my eyes and a strong color on my lips. For this outfit, I am wearing MAC's Ruby Woo lipstick and the Kylie Jenner Burgundy Palette.
At the end of the day, it's not the outfit, but who wears it! Always try to enhance your style in your own way. Wear black this summer and show your beautiful tan with it.
Don't forget to tag @cfashionista when sharing your outfits for this season on social media!