Fall has finally arrived, and you know what that means. Time to find the perfect lipstick for the season. This can be an unexpectedly tall task, but it doesn't have to be. There are so many options from glossy to matte, tinted balm to a liquid lip, and everything in between. You can even layer with liners, too. My staple fall lip colors include a burnt orange and an almost-black cherry shade, but we'll talk about those later. Mattes used to be the iconic finish for fall months, but glosses are taking over, so stay on the lookout for those, too. Although pretty much everyone loves a warm, rusty red for fall, you want to stand out. Keep reading for the best lipsticks for fall and inspiration for rocking hues that are a little out of the ordinary.
Stay Trendy by Opting for a Dark-Brown Nude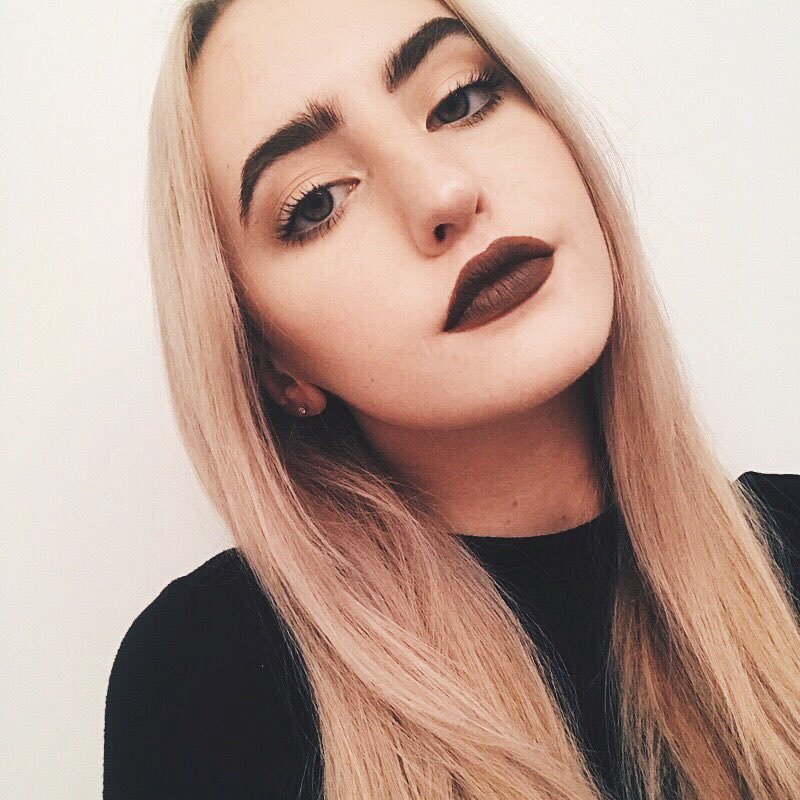 PHOTO: @_annahershey
For a twist on the typical pink-nude lip, wear a darker shade with an unexpected, cooler undertone. Ofra Cosmetics Liquid Lipstick ($17) in the shade Bal Harbor has gray mixed into its chocolatey base in order to create a unique, cool brown.
Go Bare and Fresh with a Classic Clear Gloss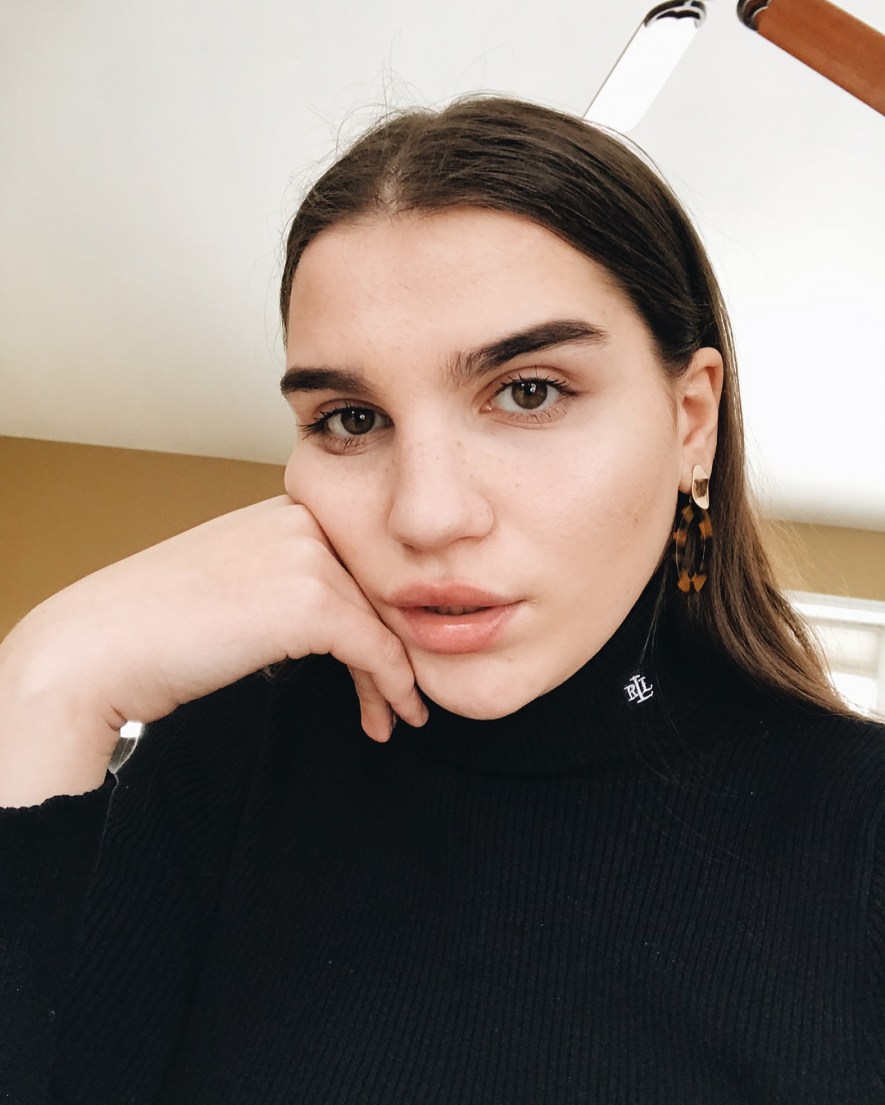 PHOTO: @jillruder
Natural faces are still a prevailing trend carrying over from the summer months. The simplest way to create this effortless look? All you need is a clear lip gloss. A couple of popular options are the Too Faced Melted Latex gloss ($9) in the shade Girl on Top and Glossier's clear lip gloss ($14).
Try an Ombre Lip with a Bright Lip Stain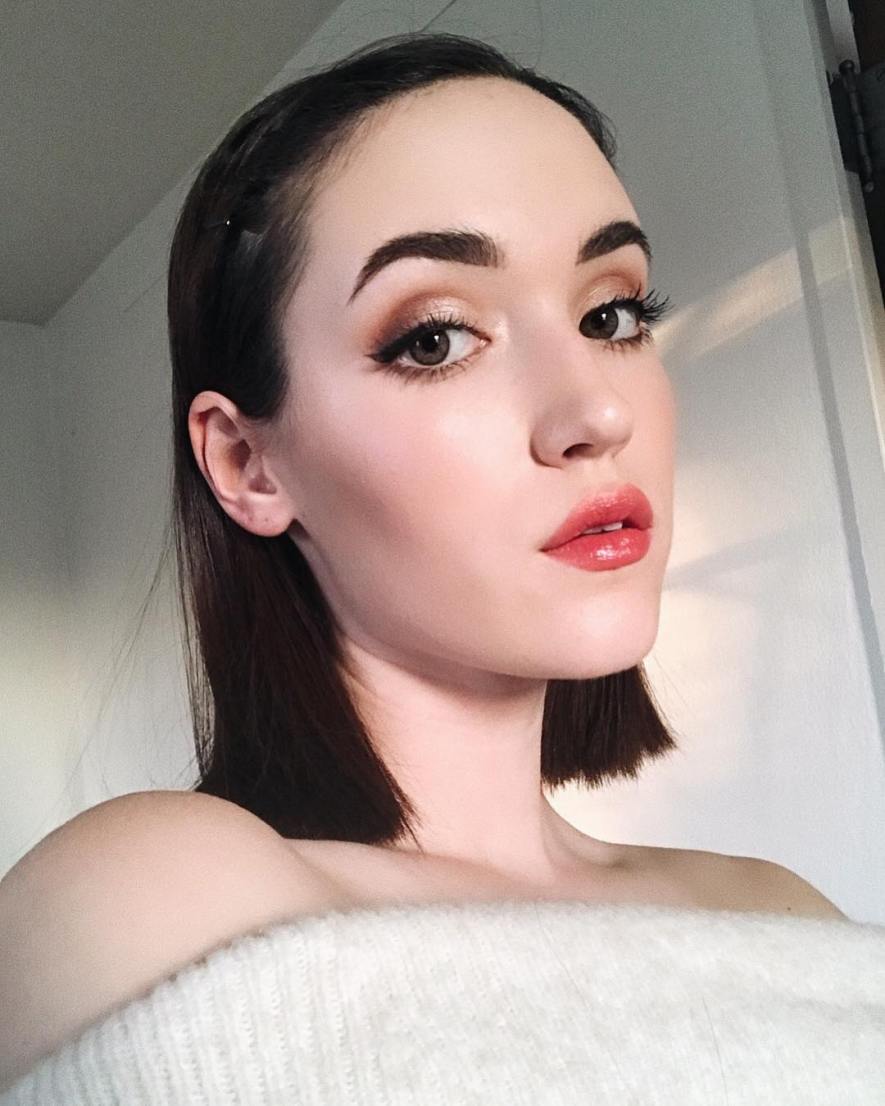 PHOTO: @maialyra
An ombre lip is another way to create the illusion of a naturally perfected look. Try tapping the Benefit Benetint Cheek and Lip Stain ($30) in the center of your lips and gradually moving outward. You can also layer a gloss on top for a wet effect.
Wear a Sheer Lipglass for a Next-To-Nothing Look

PHOTO: @pretaportkate
When you want a look that is the perfect balance between a basic balm and a pigmented lip gloss, choose a Sheer Lip Glass from MAC ($18). The shade Mystic Powers will give your lips a light wash of peach and provide high shine with a little bit of sparkle, just a step up from a bare look.
Match Your Pout to Pumpkin Spice with a Burnt Orange Liquid Lip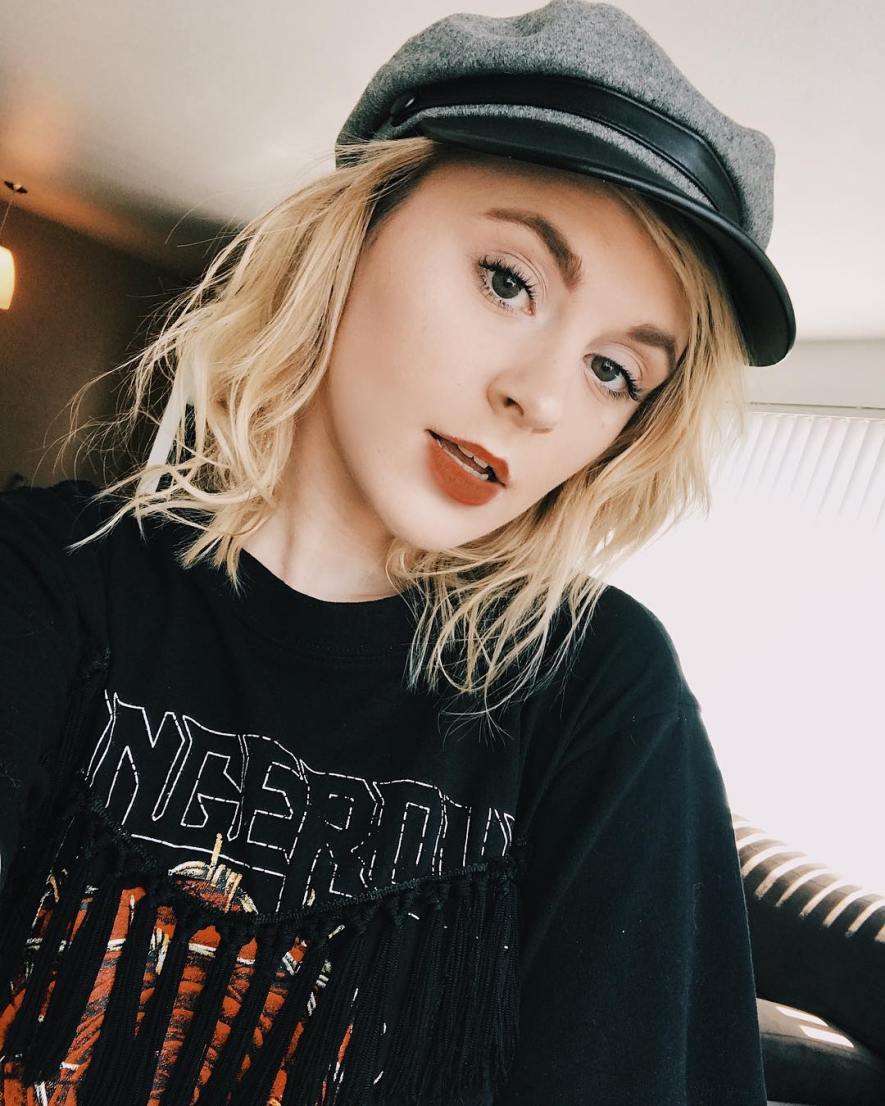 PHOTO: @cataucker
In case you haven't heard, burnt orange is the new red. Basically the definition of fall, this rusty color is now a must-have for fall. An affordable option (and one of my personal favorites) is ColourPop Ultra Matte Liquid Lipstick in the shade Mama ($7).
Replace Your Staple Red Lip with an Oxblood or Burgundy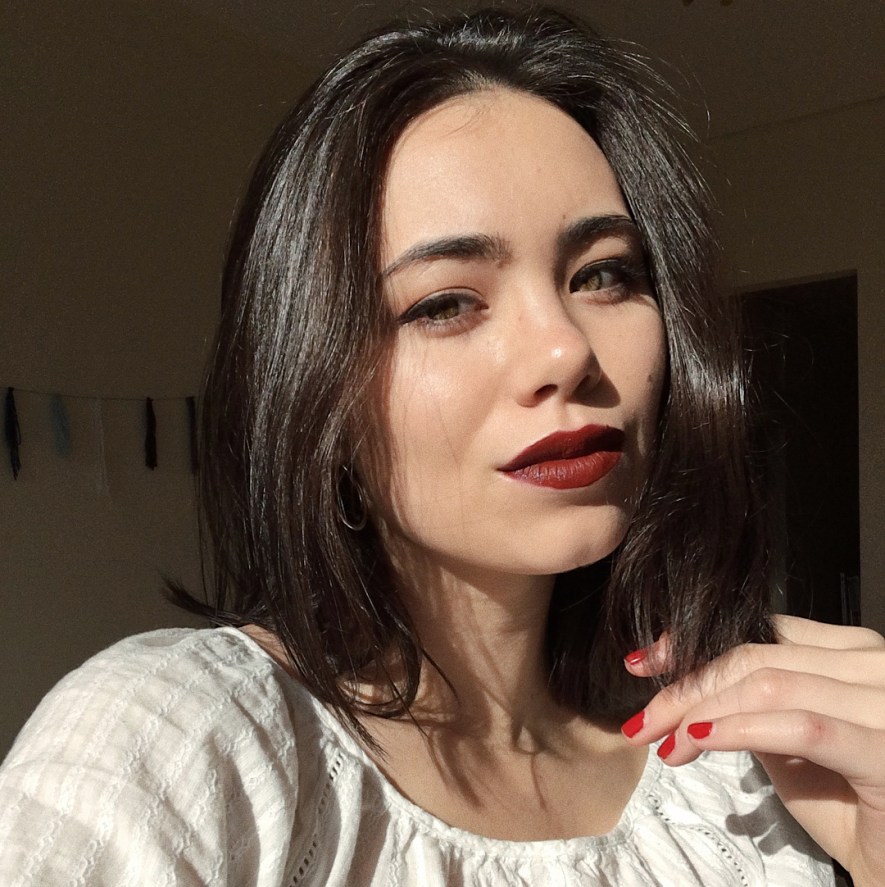 PHOTO: @isabellehahn
We know you can't go months without a single red lip, so here is an alternative to the basic cherry color. For a true oxblood color, turn to Bite Beauty's Amuse Bouche Lipstick in the shade Liquorice ($26). It has a natural finish with a soft and silky texture that keeps your lips moisturized as the temperature gets colder.
Stay Timeless and Sport an Everyday Matte Mauve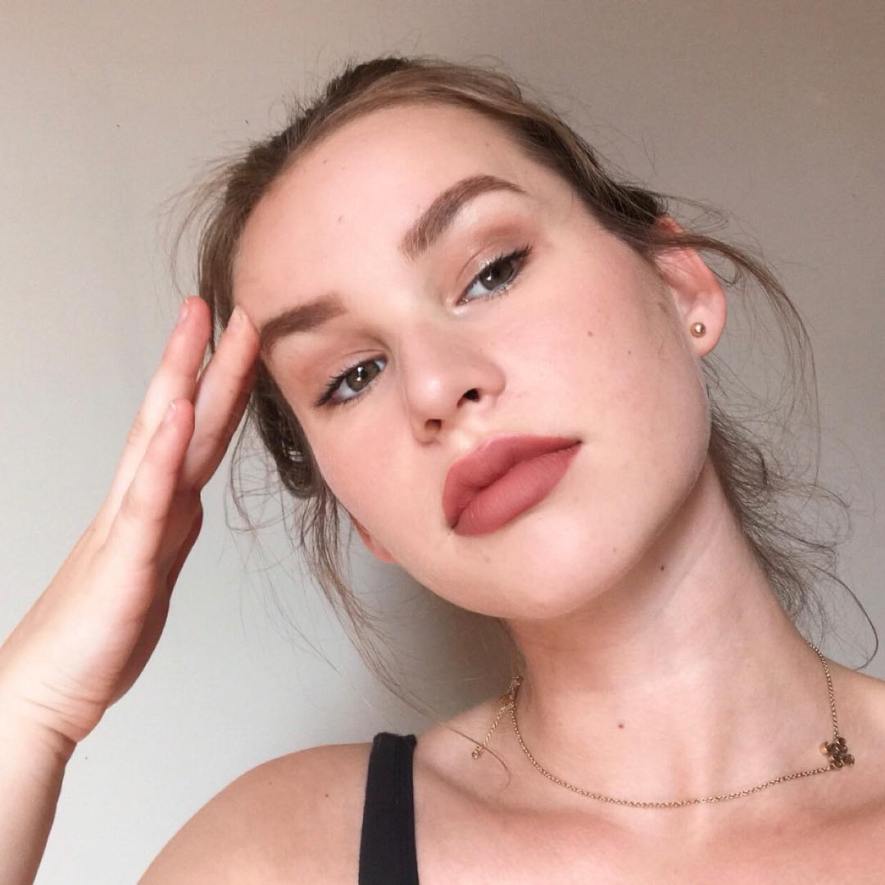 PHOTO: @skkkkyyeee
It's hard to let go of your favorite summer nude, but now it's time for a new go-to. Not all of your lip colors need to become super dark, so a good in-between option is the NYX Cosmetics Liquid Suede Lipstick in the shade Softspoken ($7). It is a very true nude with a pink tint and comfortable finish (another one of my tried-and-trues).
Play with Plums and Berries for a Cooler Fall Lip
PHOTO: @samusibiya
The purple color family is a wonderful way to incorporate darker colors into your fall makeup routines. Try juicy berry shades or dusty mauves, like the one above. For a richer color, one of the best lipsticks for fall to check out is Dose of Colors' Matte Liquid Lipstick in the shade Plum Queen ($18). If you want a gray undertone, consider the liquid lipstick shade Amsterdam from Ofra Cosmetics ($17).
Pick a Sandy Hue to Match Your Warmest Neutral Sweater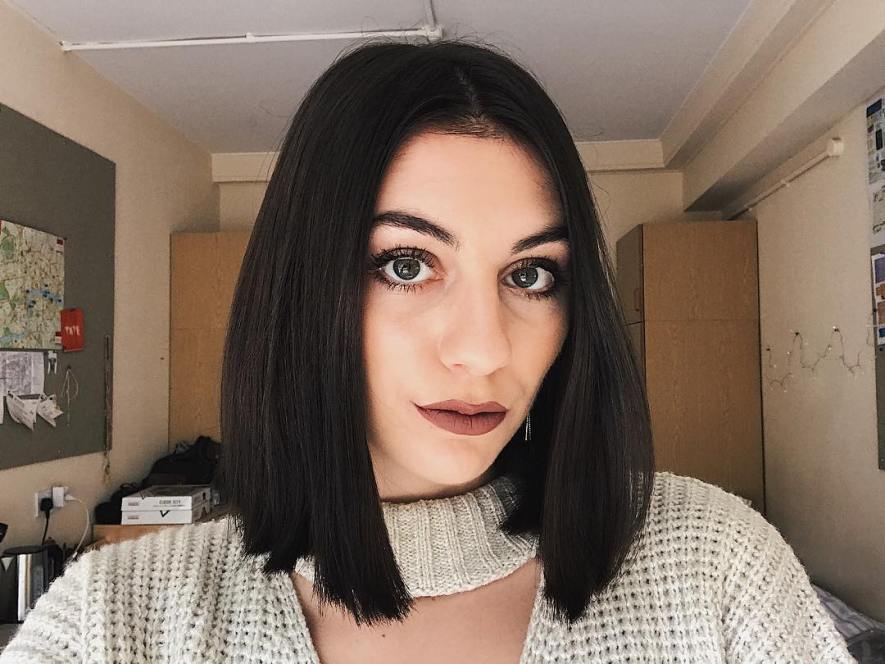 PHOTO: @sydneyhelphenstine
What's one more nude to complete your fall lip collection? The Stila Stay All Day Liquid Lipstick ($22) in the shade Dolce is a warmer, cider color. It dries to a matte finish and won't leave your lips dehydrated, all while providing six hours of wear.
Stand out with a Deep Teal to Accent Any Fall 'Fit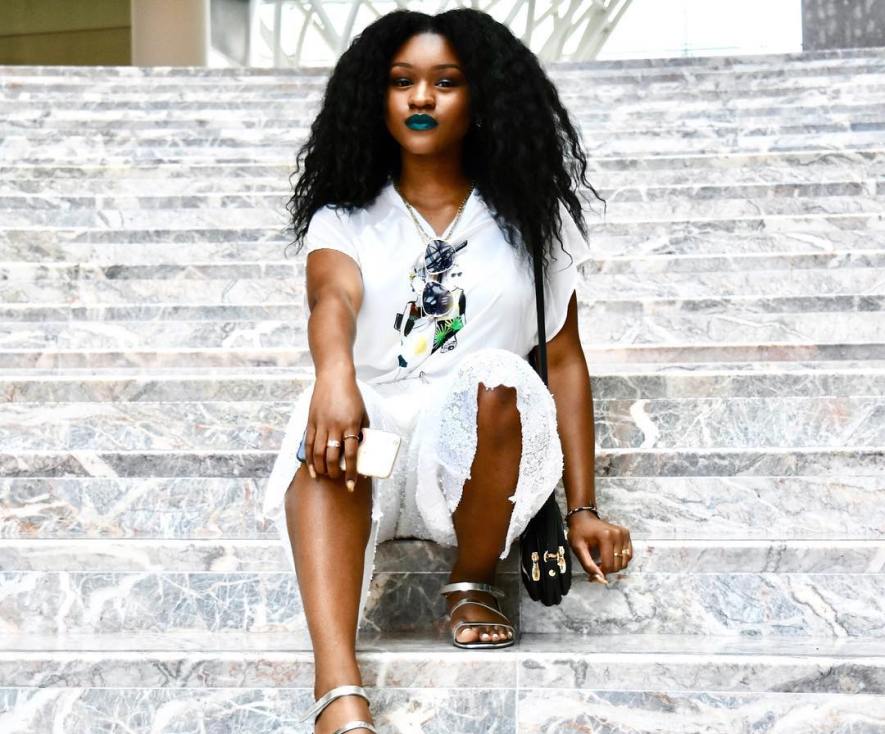 PHOTO: @brittneyfhughes
A teal lip is a great way to incorporate unexpected colors into the season full of neutrals. The shade Young Attitude from MAC's Retro Matte Liquid Lipcolour collection ($21) is such a versatile color. You can pair it with anything from a cozy fall sweater and jeans to a business casual blazer and trousers.
Opening Image by Kinda Kai
Which fall lip are you most excited to try? Let us know and tag @cfashionista in your makeup mirror pics this season so we can see the shades you're loving.