Have you ever noticed how messy or unorganized college apartments can be? I've experienced living in a few apartments like this throughout my college journey. I must say that it was hard living with roommates who have different schedules every day because it was difficult to maintain our living space and make it look presentable. Living with fewer people helps because you can make house decisions faster, and it's easier to keep clean, in my opinion.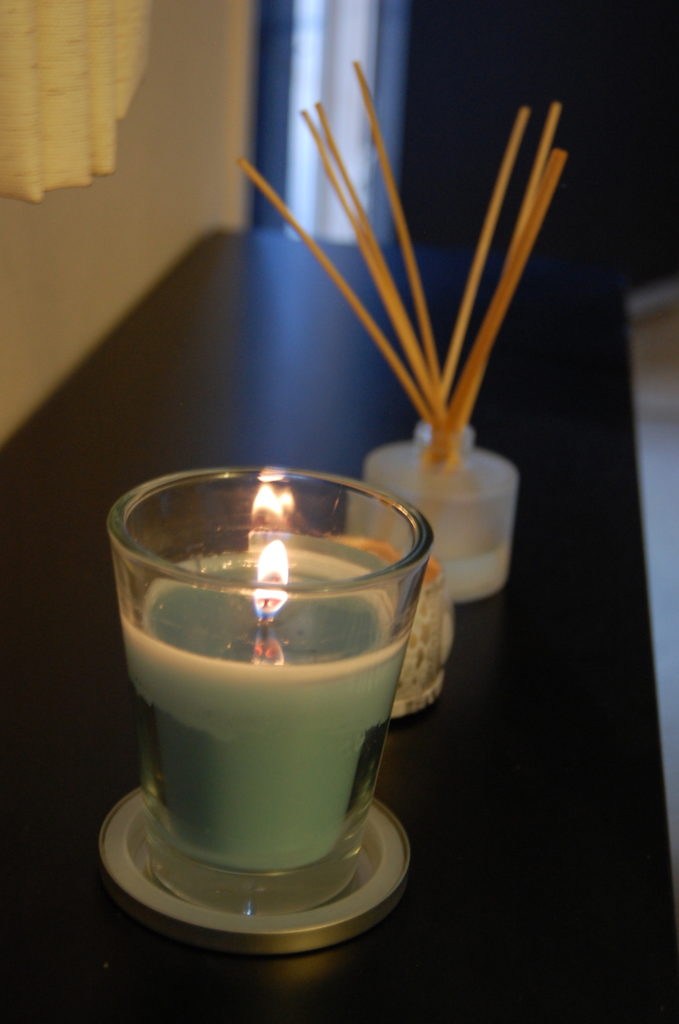 Being away from home in college has taught me to be independent because we don't have our parents here with us every second of the day telling us what we should be doing. What I've learned with my most recent roommates is that it only takes a few items to make a college apartment feel "homey." For your college apartment, you don't have to buy expensive decorations; there are easy ways to budget or use DIY ideas from Pinterest. As you can see in my kitchen, we have some empty glass bottles along with olive oil bottles and kitchen canisters to accessorize the counter space.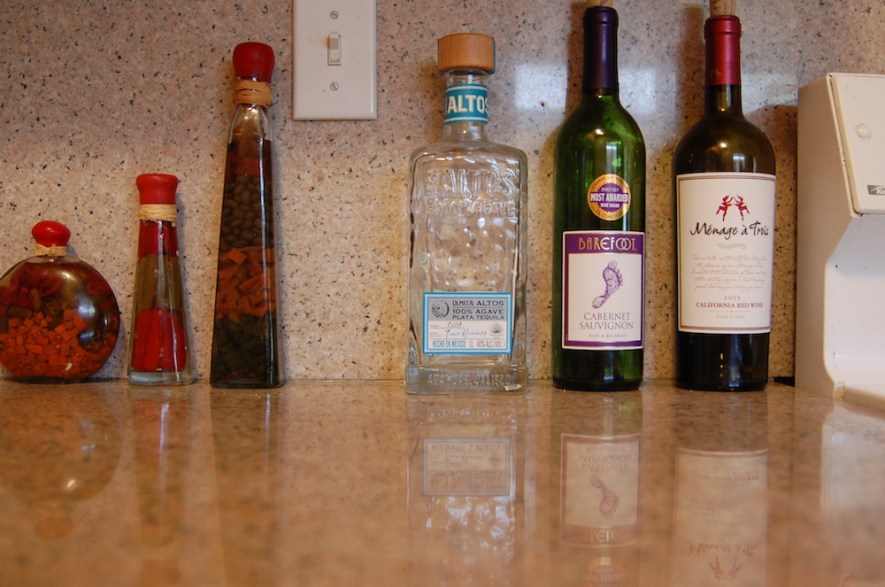 To create the "homey" vibe for our living room (and every other room for that matter), we always keep candles lit when we're home. I absolutely love candles—I like how it can make any room smell amazing! We also love keeping flowers on our living room table. My roommate found a DIY on Pinterest on how to make these cute mason jars that can be used as decorations for anything, so we used one for flowers. It always puts a nice pop of color into our living room.
One way you can make your bedroom feel homey is by putting up pictures or sticker quotes. Whether it's painted pictures of flowers like my roommate has, or pictures of you and your friends like I have in my room, pictures are always a good way to decorate your room. It's good to try and match your furniture color as well in order that everything doesn't look tacky. Also, keep your space organized! Since I live in a small apartment and the storage space is limited, I keep my makeup in a makeup organizer on a desk that holds everything I need to get ready on a daily basis.
There are so many ways you can make your space feel more like home when living away for college. All it takes is a little time and effort to making a place look nice, and these were just some ideas that I use in my apartment.
What does your college apartment look like? Share with us on Instagram by tagging @CFashionista!