I am not a morning person. Unless there are chocolate chip pancakes on the breakfast table, I don't exactly jump out of bed at the first sound of my 8:30 a.m. alarm. Luckily, I don't have to tell everyone around me how tired I am, my dark under-eye circles do the talking for me. I've desperately searched for a solution to my persistently groggy look: jade rolling, serums, patches, concealers, you name it. Alas, my bank account fell victim to another TikTok skincare trend: facial icing.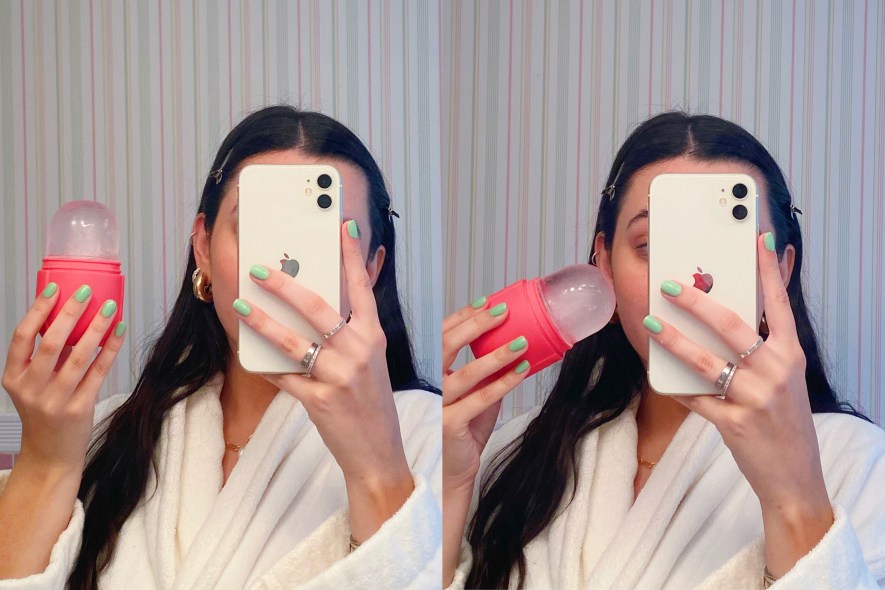 The TikTok Trend Breakdown
The hashtag "face icing" has over 9 million TikTok views, and for good reason. Since discovering facial-icing tools, like the Contour Cube, on my for-you-page, my skin is better than ever. Let me just say, nothing screams morning pick-me-up more than rubbing a solid block of ice on my skin. I'm obsessed.
Who knew such a simple solution can do wonders for de-puffing and rejuvenating? I use my ice tool in the morning and I notice a remarkable shift in my facial glow every day. I'm kissing my dark eye bags and morning facial puff goodbye with this tool in my skincare collection. Also, I would be lying if I said the refreshing sensation isn't the best part of my morning routine.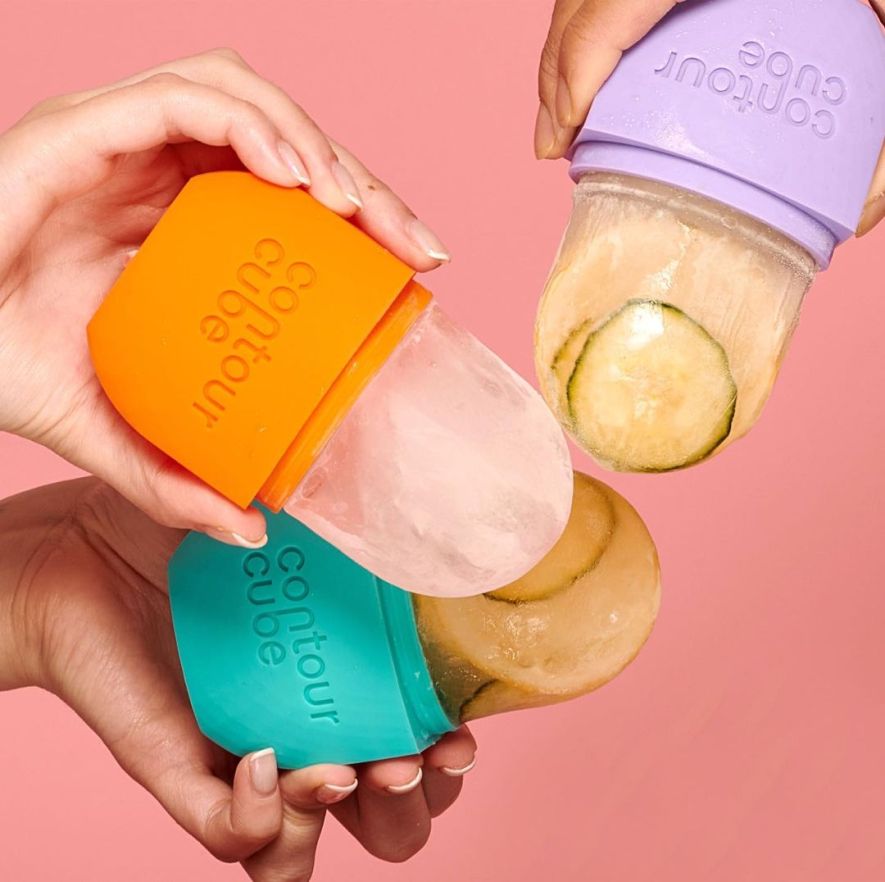 The Skincare How-To
For months, I was hooked on cooling my jade roller in the fridge, but I've found that it's no match to this direct icing approach. I also often struggle with the best ways to clean my facial tools, and I worry about transferring bacteria to my skin. The best part about a facial icing tool? No cleaning required, just a refill after each use.
While, yes, a cube from your ice tray probably has the same benefits, there is something special about this tool. Its large pill-shape perfectly works in the contours of my face and its convenient base makes it easy to handle. Fill the tool through the small hole in its lid, put it in the freezer overnight and go to bed dreaming about refreshing your skin with it the next morning. Some TikTok influencers even suggest filling it with green tea, which is full of antioxidants to help reduce puffiness further. Coconut milk is another option for a natural glow, if you are looking to experiment. I find that just filling mine with water is my favorite (and the easiest) option.
Shop Ice Rollers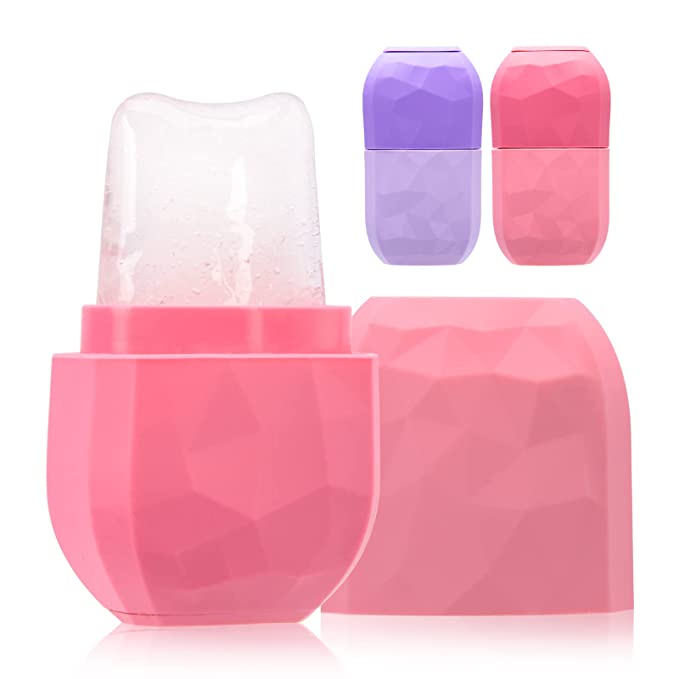 THBRO Ice Roller for Face
$14.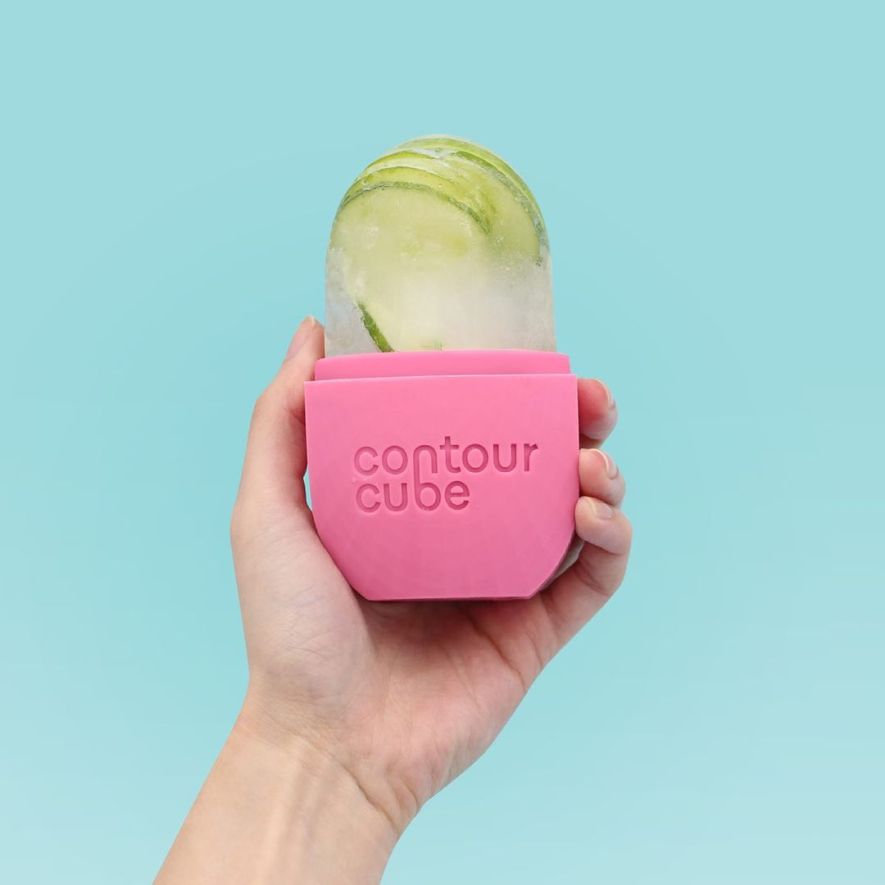 Original Pink Contour Cube Mini®
$30.
Super Chill Facial Pill
$12.
The Consensus
Since adding facial icing to my morning routine, it is undoubtedly my favorite skincare step. The ice tool leaves my under-eyes feeling de-puffed, my face feeling bright and my soul feeling refreshed, not to be dramatic. The verdict: yet again, TikTok has sold me and facial icing is definitely worth the hype.
Featured Image courtesy of @ksurge. Design by Her Campus Media.