Summer is finally here and one of the best things about this season is that many of us finally are on vacations and ready to travel. It seems like the style has been replaced by comfort and most of the people want to look casual to the point of wearing pajamas to the airport. It is completely understandable to prioritize comfort but as Fashionistas, style is never left behind. Here is what I chose to wear for a 10-hour plane ride. I hope you will be inspired by this look.
First of all, it is important to stay away from tight clothes and miniskirts, for example. I chose a classic white button-down shirt and my favorite pair of ripped jeans. It is a very basic combination but also comfortable, chic and versatile.
I also chose to combine a golden watch and a round shaped pair of gold sunglasses. I don't usually wear too many accessories when traveling because it can be inconvenient and uncomfortable. Also, I never forget to get a pair sunglasses just in case I want to nap or to just hide a tired looking face. Of course, a bigger purse is a must-have to carry documents, snacks, chargers, and books.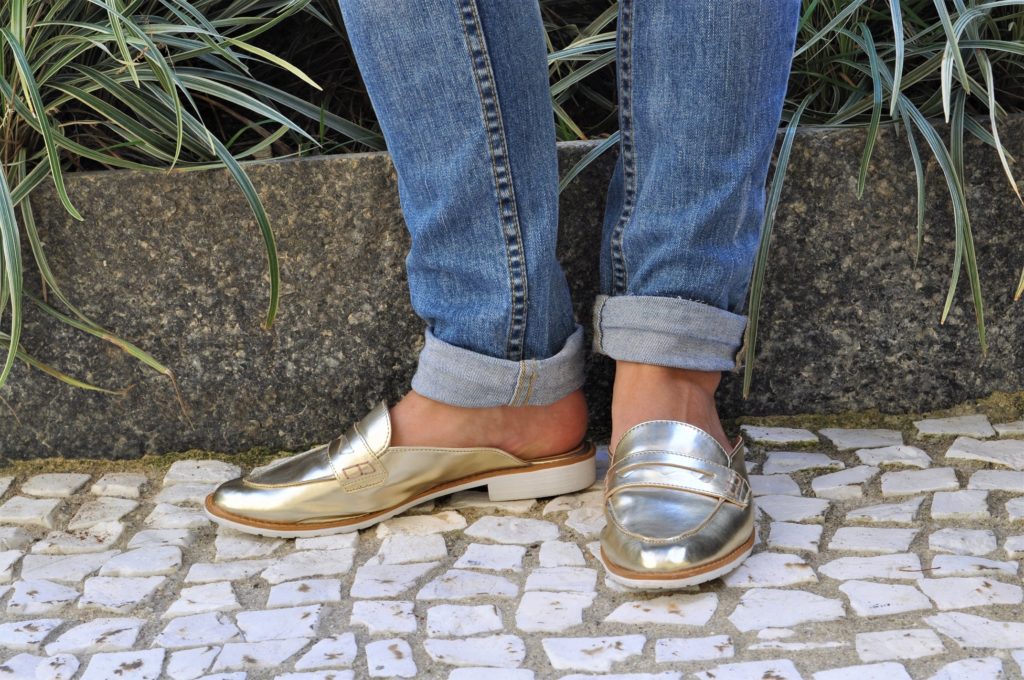 Lastly, the most valuable rule when traveling: comfortable shoes. Mule shoes are not only cute and comfy but also super trendy right now. A backless shoe is the synonym of comfort and mule shoes can also be styled for both casual and dressy moments. I decided to wear a golden pair to match with my accessories.
How do you dress to stay fashionable and comfortable for a plane ride? Let us know in the comments below!