Stars. They've been around for a really long time, but they're still so fascinating to all of us. In the past few months stars have been making a huge appearance in fashion. Everyone is designing items with stars adorning them from handbags to shoes. It may be due to the success of my new favorite movie La La Land (don't lie, we know you know every word too) or just a realization by society of how cool stars actually are, but either way, I am fully embracing it.
One of my favorite star-covered items is my star pants I bought from ASOS. These pants are such a great staple for a fun summer night adventure. After the hot summer sun has set and the constellations graze the horizon, you can't go wrong when you throw on a pair of flowy star pants and a cute top.
I'm an impulsive jewelry buyer and this is especially true when stars are involved (it really is a problem). It's such a fun way to add a little whimsy to any outfit you wear. You can catch me in my mismatched star and moon earrings almost every day. I feel cool, trendy, and cute whenever I wear them! They complete every outfit perfectly.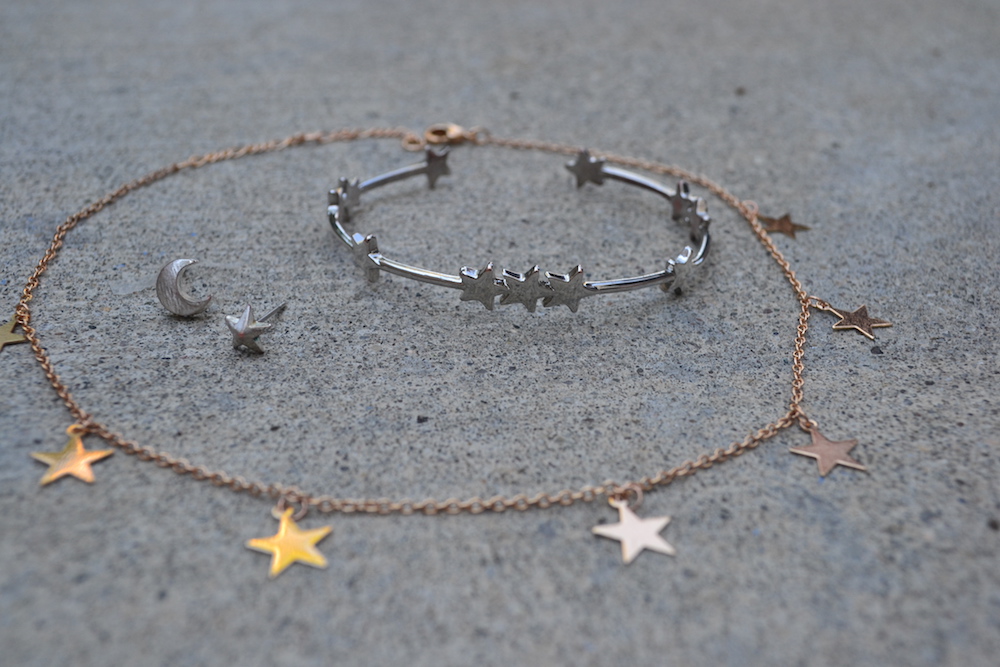 I wear this night sky-inspired lace-up shirt all the time. It is so versatile! Put it with a pair of black jeans for a sleek work day look and transition it to a weekend getaway with friends by pairing it with shorts or a denim skirt. This can even be worn into winter with a big furry coat. Who doesn't love a top you can basically wear no matter what event you are going to?
Festival style has become its very own category of fashion in the past few years and stars have definitely found their way into many of these trends, whether it is wearing star glitter on your face to sporting a star-covered swimsuit with cut-off jean shorts. If you went to a festival this year, you probably wore stars at some point. I wore this star-studded fanny pack (a true festival essential) to incorporate the trend. It was a great way to carry my extra sunscreen and money while not having to take away from my outfit each day.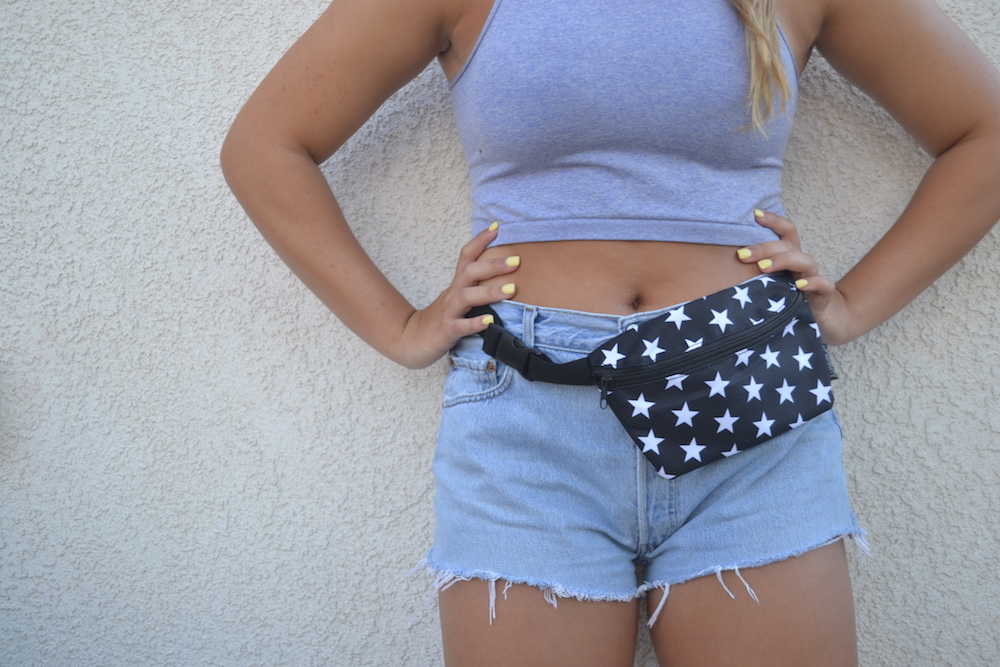 Whatever the reason, stars are big right now. I don't try and question it and neither should you. Who doesn't want to add a little whimsical touch to their wardrobe? Stars have an interesting quality of being very sophisticated, but still playful and fun. They're the perfect addition to any outfit no matter what you are doing. So, what are you waiting for? Star-t using this trend as soon as possible!
How are you incorporating stars into your wardrobe this summer? Tag @CFashionista on Instagram with you star-adorned outfits.