With the comeback of many trends from the past, we are constantly looking for ways to incorporate them into our current style. Along with chokers, jean jackets have become one of my favorite fashion pieces that are a blast from the past—especially when they are hand-me-downs from my wonderful mother. They come in all sorts of colors, allowing for maximum creativity to make it truly your own.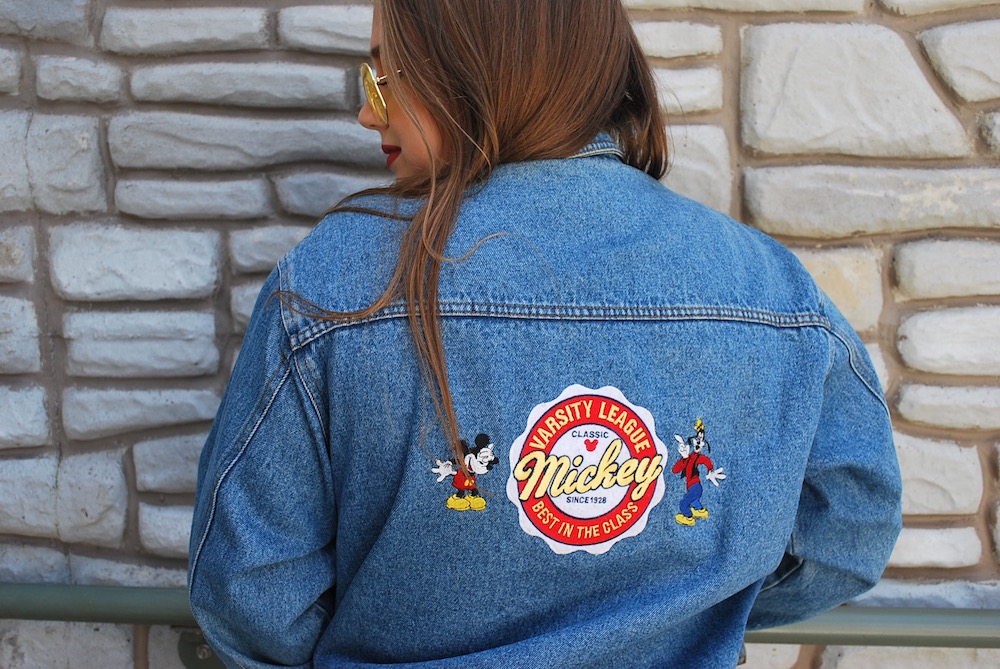 I have always found it difficult to find the right jean jacket that fits my body type perfectly. I typically have to size up, which can create the problem of having the body of the jacket too big. Usually, jackets with a stretchier material work best for me. It moves with my body and allows for my arms to still be able to move and function while giving me a causal, oversize look.
The best way to make sure you have a one-of-a-kind jacket is to add patches or designs to it! Your local craft store or favorite clothing store will probably have small patches you can buy. Add one or 20, and you have a personally customized piece that no one will be able to duplicate.
My outfit shown is typically how I would style a jean jacket: with a plain shirt, pants, and pops of color in the accessories. I love my black jeans, but summer is pretty hot so I opted for ripped jean shorts. Add a plain white crop top and add some funky colored sunglasses and you have my look!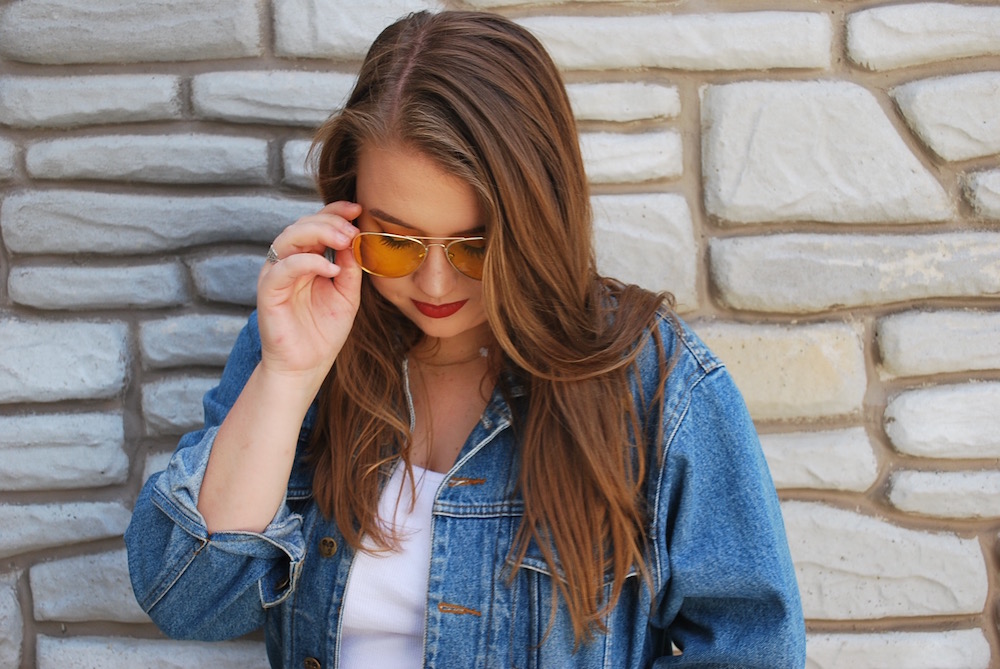 I recently got a black jean jacket while I was abroad in Athens, Greece, that I wear constantly. I love styling that jacket with my favorite black dress and some fishnets. It spices up the ordinary dress and the jacket adds some great texture to the look. Jean jackets can be worn to fit any vibe, so grab some patches and try for yourself!
Share your favorite jean jacket with us. Don't forget to tag @CFashionista!