Does anybody remember their middle school days? The days when nothing mattered more than logging onto AIM after class to chat with all of your friends, or maybe the times when personalizing your MySpace page was more important than homework.
More specifically, do you remember what kinds of outfits you wore during those young adolescent years? I know that I definitely remember what I wore and the memories aren't so pretty. Sometimes I stumble upon an old picture of myself and wonder, "Why did my mom let me leave the house like this?" Even though some of the outfits I wore were pretty questionable, there was always one piece of clothing that I wanted to wear everywhere: jean skirts!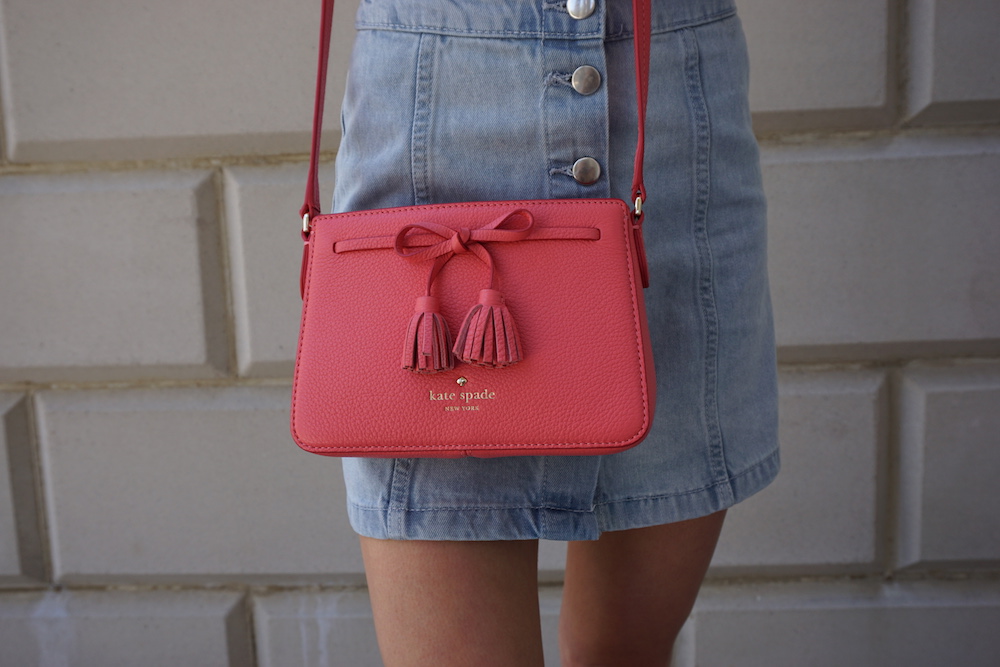 I know some may disagree with me on this, but I always thought jean skirts were super cute and somehow could be matched with everything. Growing out of the middle school days was disappointing because I had to leave my skirts behind. The denim skirt trend from the early 2000s didn't seem to follow me through the rest of junior high or high school. There was always a part of me that wanted to buy one, but I didn't think they were cool anymore.
After high school, I began noticing that this once forgotten piece of clothing had made a comeback that was bigger than ever. Out of nowhere, denim skirts were all over the market and the middle schooler inside of me was jumping for joy. Not only were jean skirts cool again, they were refurbished with new styles, designs, and ways to wear them.
In my pictures here, I am wearing a button-down jean skirt that is slightly high-waisted. I paired the skirt with a simple off-the-shoulder top. I chose to wear a pair of strappy beige sandals and I added a pop of color to the outfit with my Kate Spade purse. This look is cute and simple for any kind of occasion.
Do you miss any trend from the past that you wish would make a reappearance? Let me know in the comments below!