Following the global fashion month, it could not be more clear that outwear is the craze of the season. Luxury brands are telling us it is time to bundle up — from Balenciaga's theatrically oversized coats to Hermès' ready-to-wear collection consisting of leather coats in a deep, warm color palette. As we crawl away out of our work-from-home holes, the world is eager to leave their houses and get outside. 
During the peak of the pandemic, society seemed to develop a deeper appreciation for the outdoors. Consumers are more environmentally conscious, with what and where they shop. We appreciate nature a little more — or at least I know I do with the amount of "Hot Girl Walks" I have been on over the last year. 
As the cold seasons roll in, we want to get out there. The protection of a quality jacket on your shoulders will settle any hesitation as you go through this big shift. Walking into a classroom for the first time after seemingly endless virtual learning can be daunting and uncomfortable. Never underestimate the power of the way a jacket can mimic a hug.
Whether you're looking to splurge on an investment piece or steal at a great deal, here are seven fall jackets you should add to your wardrobe this season.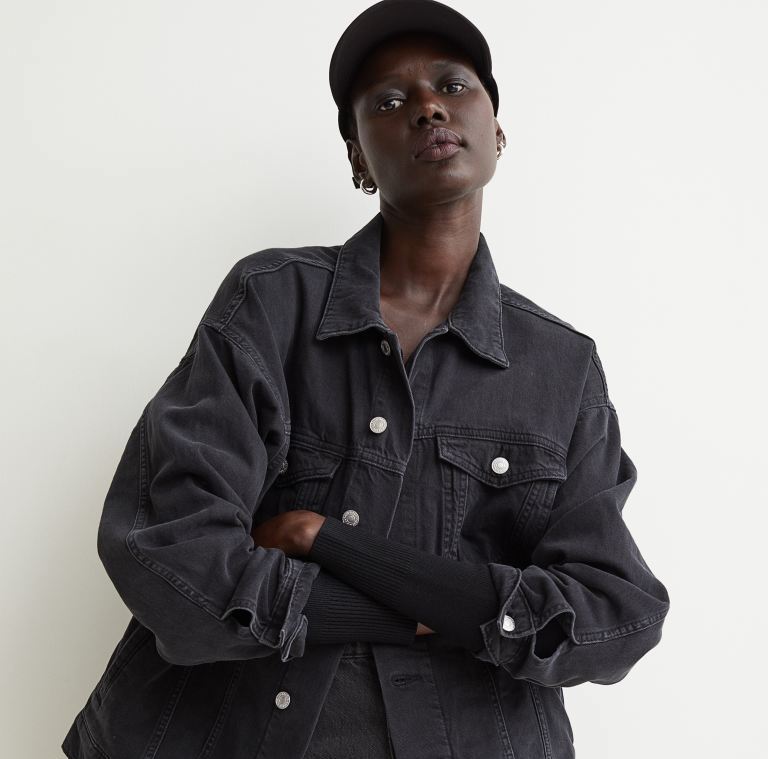 01. Denim Jacket
Choose from black, blue, white — light wash, dark wash, bleach wash — this staple is versatile and necessary to warm up any summer transitional piece. I like to pair a denim jacket, that I thrifted a couple of sizes too big, with my going-out outfits during the colder months. I am not afraid to lose it and I will not be shivering in my favorite night-on-the-town slip dress.
Splurge: Levi's Ex-Boyfriend Trucker Jacket $70
Steal: H&M Oversized Denim Jacket $40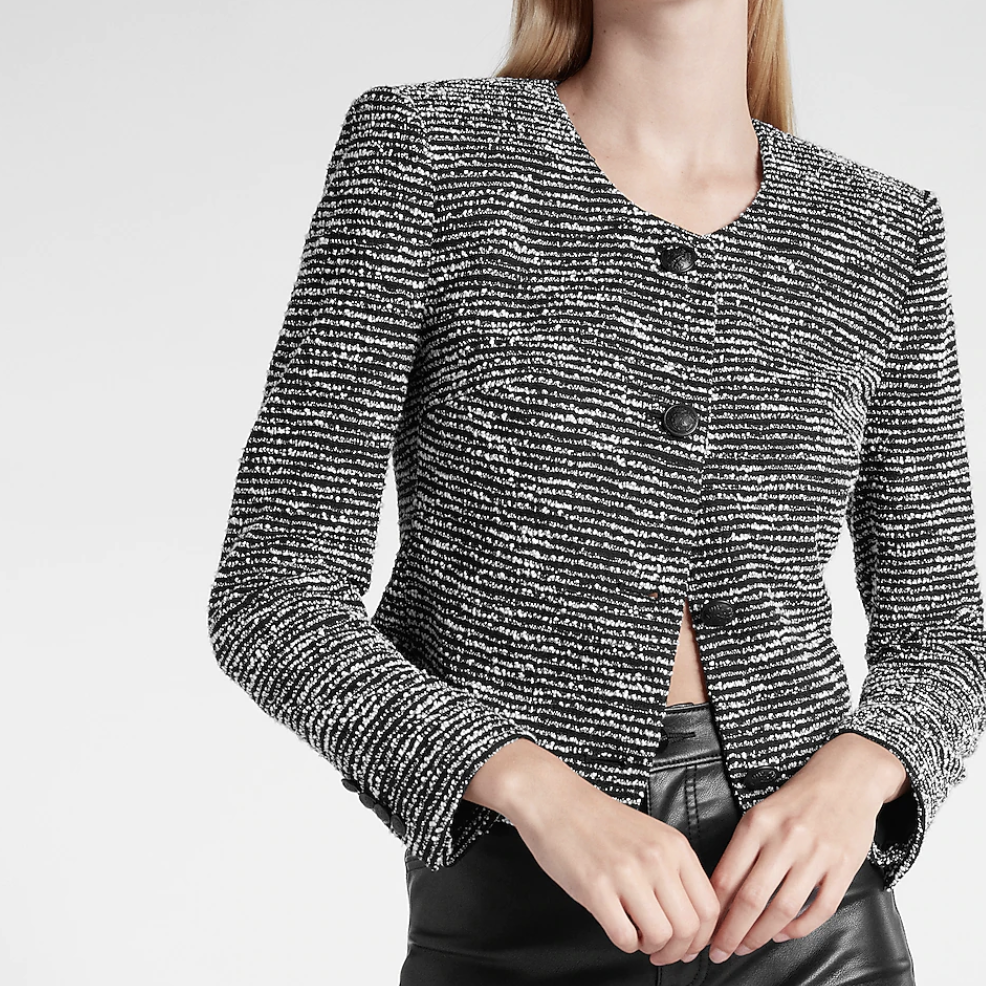 02. Tweed Jacket
If we learned anything from Hailey Bieber's photoshoot in the August Issue of Vogue, tweed is in. Invest in this fabric before the trend takes over to feel elegant and preppy. With a combination of patterns and hues, this outerwear piece would look great paired with a matching skirt and tights or a pair of wide-leg trousers.
Splurge: Express Scoop Neck Tweed Jacket $138
Steal: Truth By Republic Notch Lapel Single Breasted Tweed Blazer $50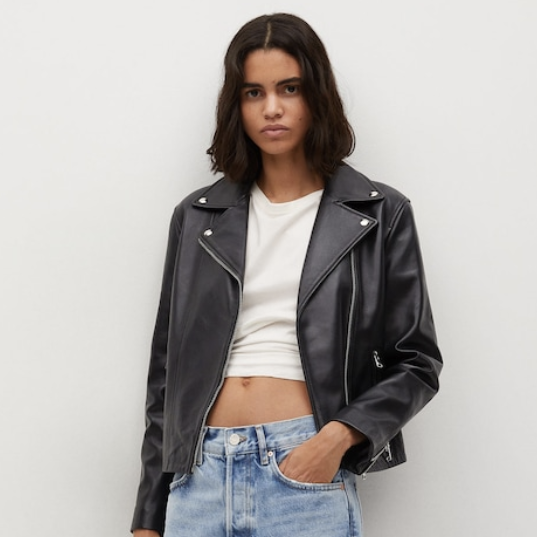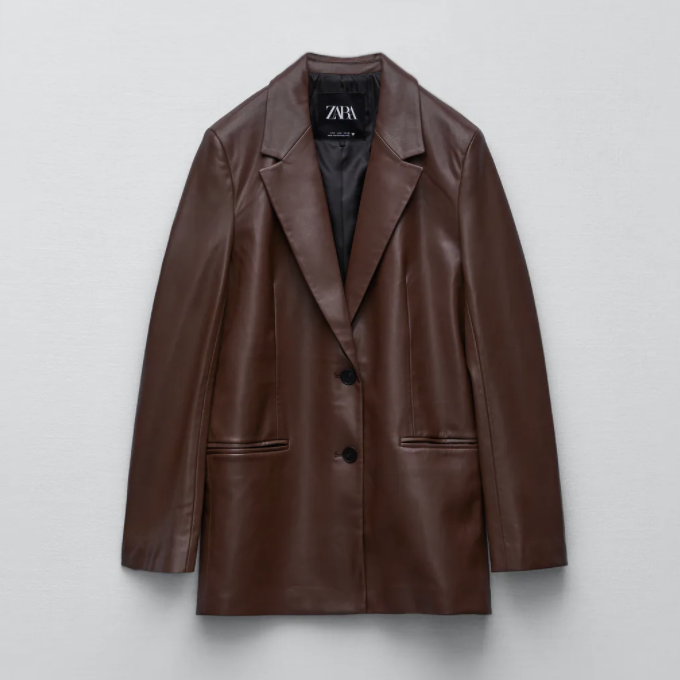 03. Leather Jacket
Nothing feels sexier than slipping a (faux) leather layer over any outfit. Find one in the form of a blazer, a biker jacket, or an oversized puffer. Here's a tip: filter through the racks in your local second-hand shop to find good quality leather for a college-friendly budget.
Splurge: Mango Leather Biker Jacket $200
Steal: Zara Faux Leather Blazer $70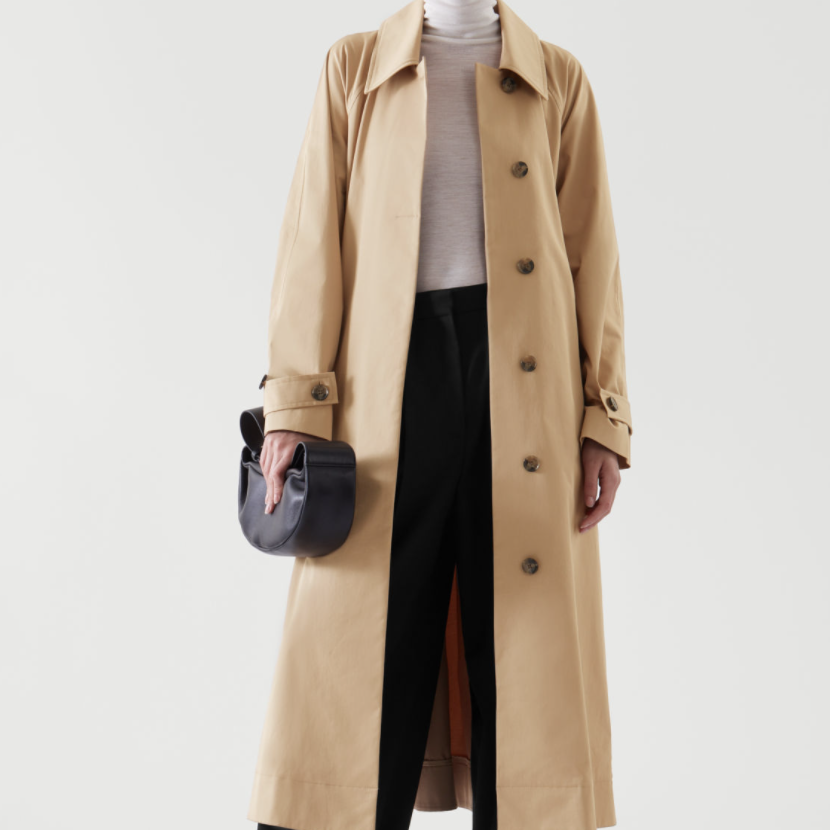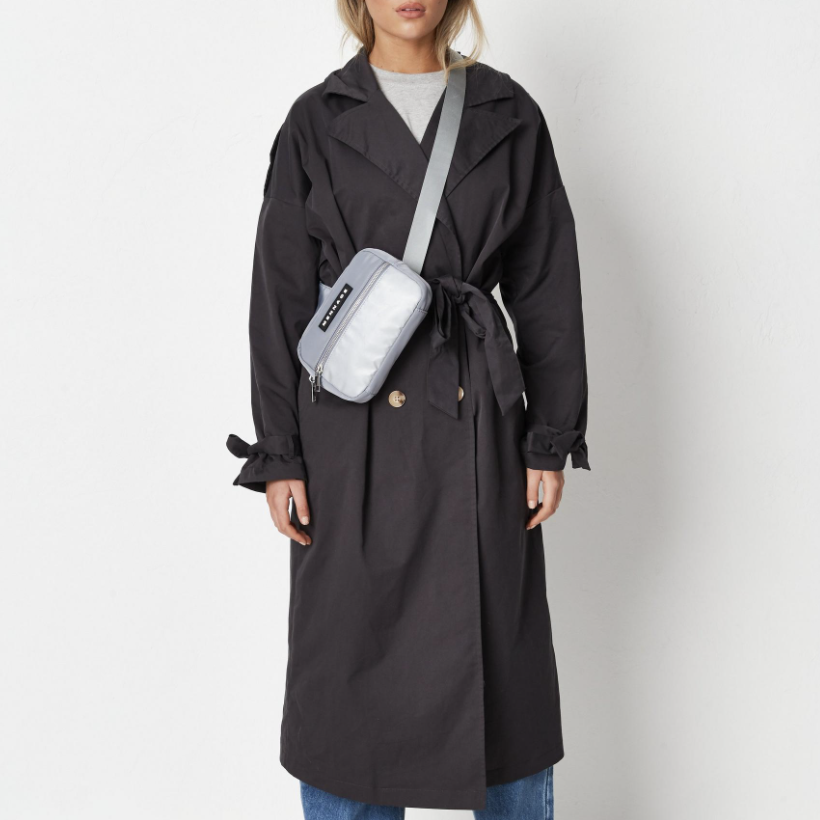 04. Long Trench Coat
Are you on your way back from Paris Fashion Week or are you just on your way to class? The world will never know. Replace your tired black puffer coat with this timeless, elegant piece that will keep you warm for the cold seasons. Find one in brown leather, leopard print, or my favorite, classic tan suede.
Splurge: COS Organic Cotton Oversized Trench Coat $250
Steal: Misguided Charcoal Oversized Trench Coat $75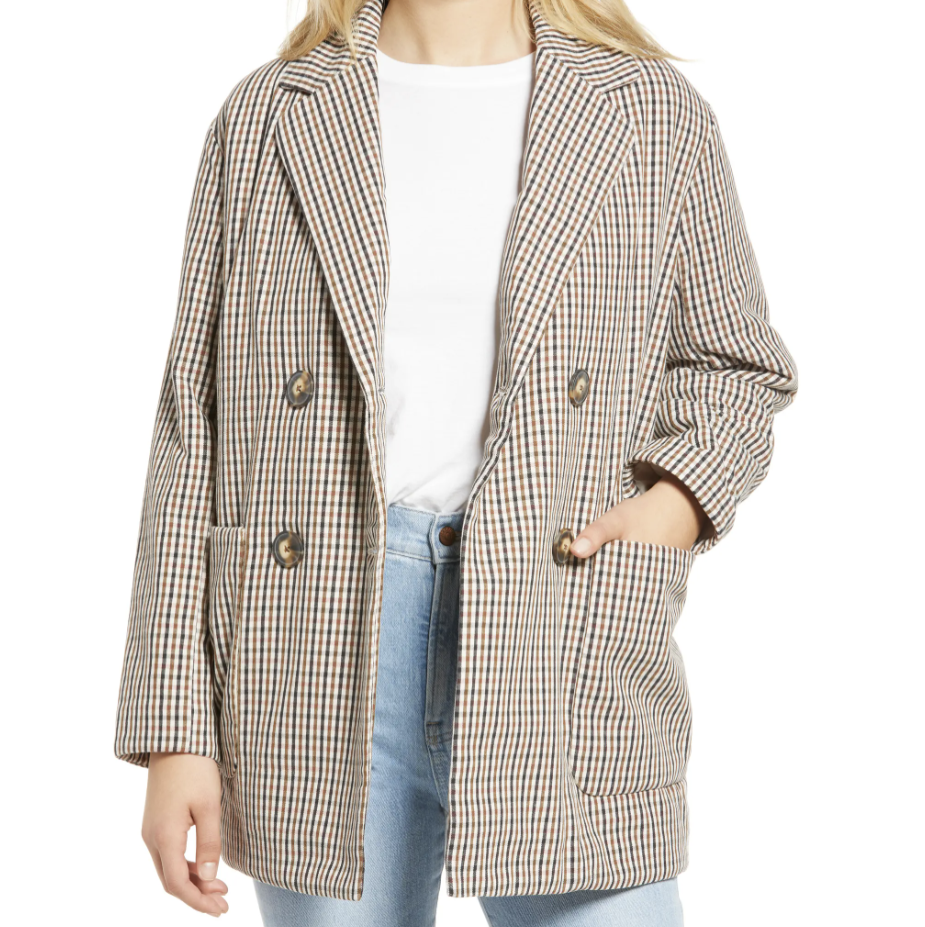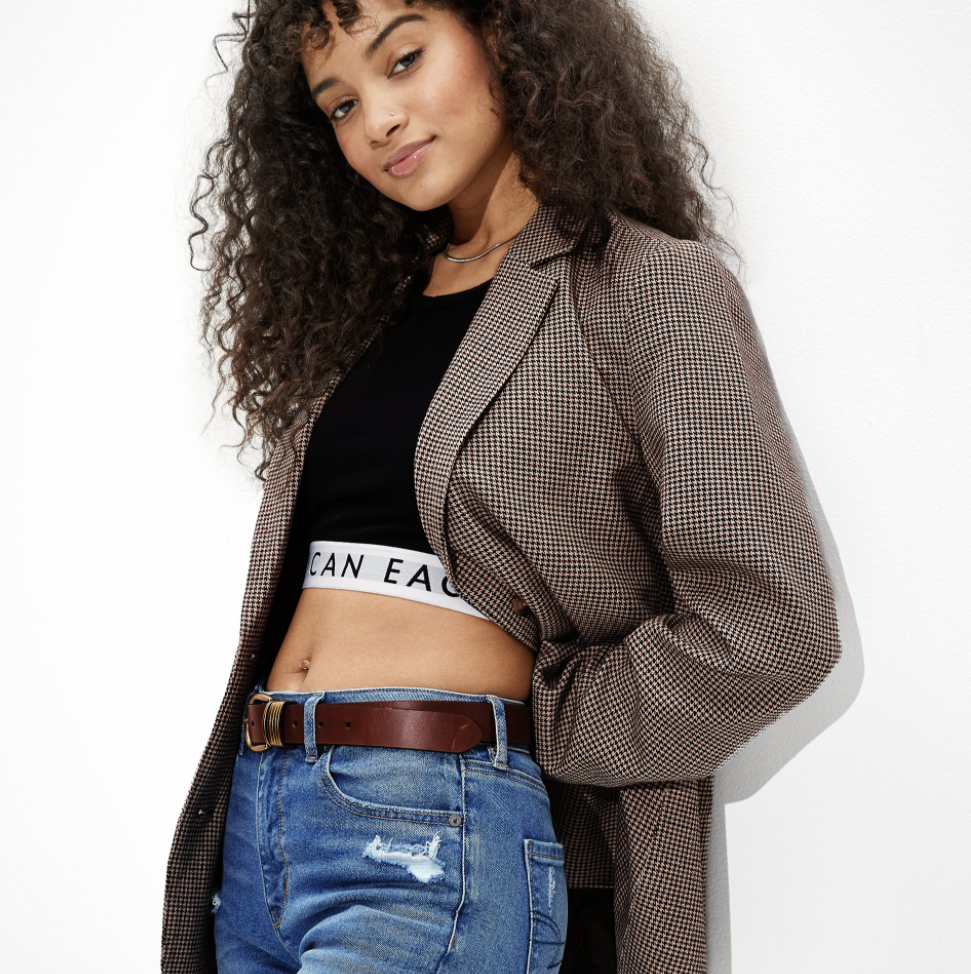 05. Plaid Blazer
Embrace your inner Princess Diana or Emily Ratakowski and layer this outerwear over baggy denim and block-heel boots or biker shorts and trainers. You will look instantly put together with this on your shoulders.
Splurge: Madewell Plaid Puffer Blazer $198
Steal: American Eagle Plaid Blazer $80
06. Oversized Shirt Jacket
This is the new twist on the classic fall flannel that could be a nice addition to your closet. The oversized shirt jacket (or the "shacket") comes in every color. Make a bold statement with loud hues or find your next go-to neutral overcoat.
Splurge: ASOS Cotton:On Long Line Shacket In Light Check $75
Steal: Uniqlo Women Brushed Jersey Shirt Jacket $40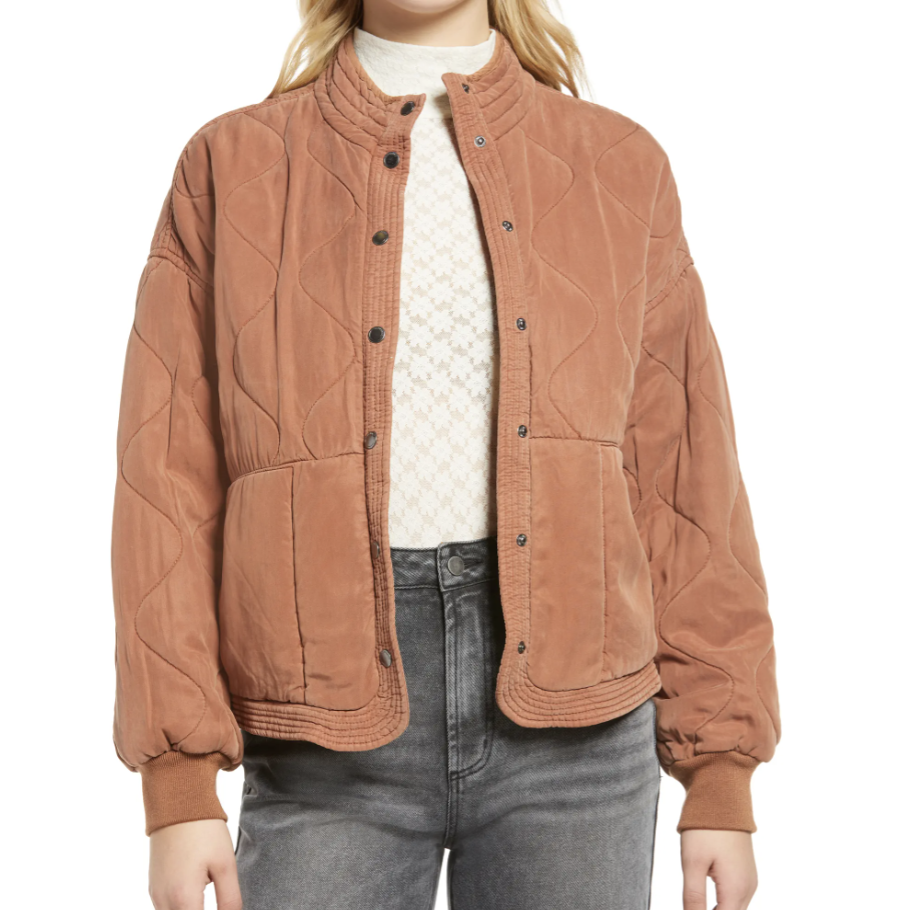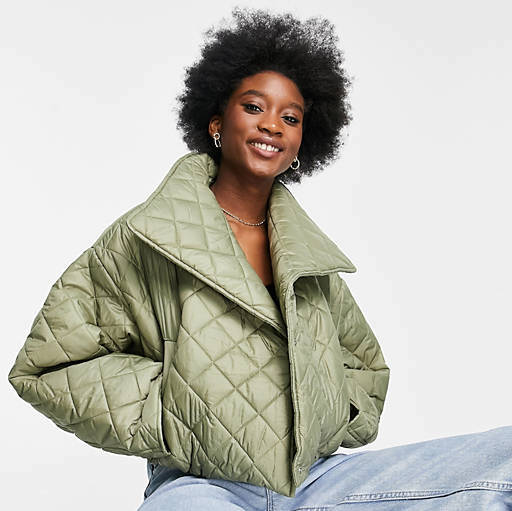 07. Quilted Jacket
Instead of the big puffy coat that reminds you of the one your mom made you bundle into as a child, opt for a sleek quilted jacket that will give you that same cozy effect. Shop for this in the colors of the 2021 season: orange and brown.
Splurge: BLANKNYC Quilted Jacket $128
Steal: ASOS DESIGN Quilted Cropped Jacket In Khaki $54
While I will always be a summer girl at heart, every year I look forward to the fashion of the fall. Outerwear is fun to play with and necessary to protect you from the chilly air. Make sure to fill your closet with these fall jackets before it's too late.
Featured photo by @hhthr.