Fall is finally here and so are the season's trends. Following fashion month, you probably have endless inspiration and a pretty good idea of some major crazes soon to be seen everywhere. Some are carrying right on over from the past fall or getting minor upgrades. Others have transitioned over from the summer, and of course some are brand new. Continue reading to find out what College Fashionista community members think will be the biggest trends this fall. Get ready to add some new pieces to your wish list!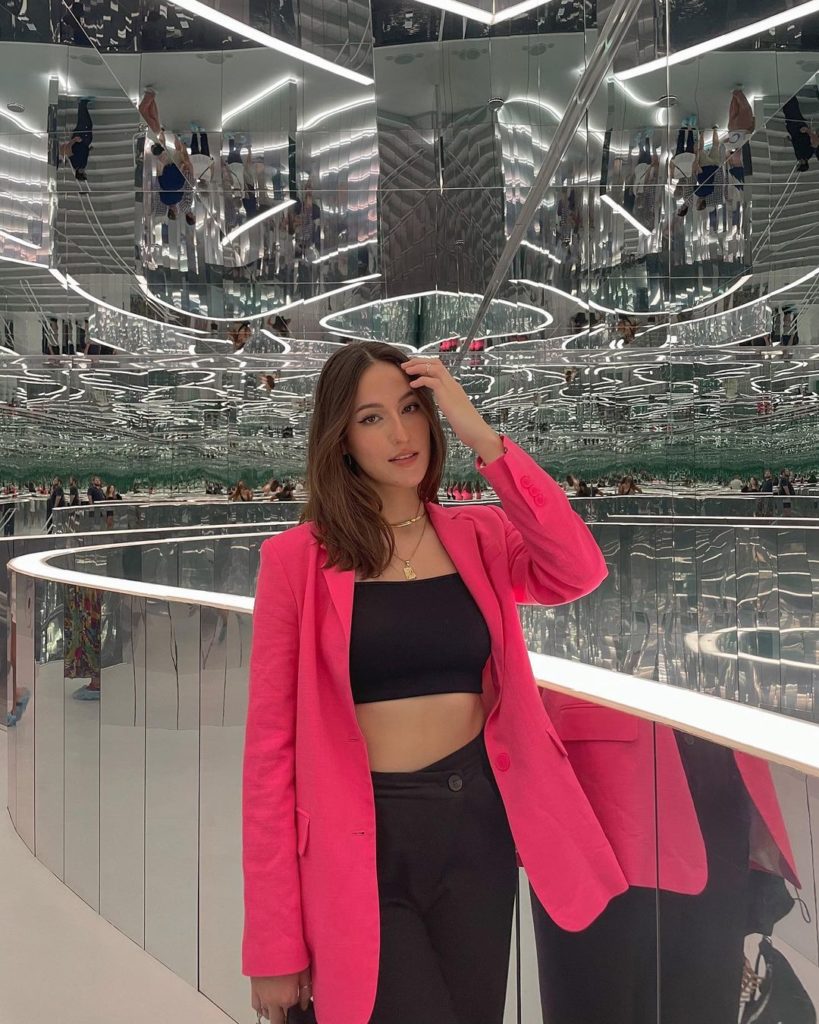 Make a Statement With Colorful Outerwear
The classic blazer of past seasons is getting an upgrade this year with the introduction of bright colors. "I believe Fall 2021 will be a more colorful autumn than we've had in the past," said CF community member Marcela Bacellar, a student at Florida International University. "So think our usual browns, blacks, and warm tones but adding pops of color in the mix. A fun statement piece like a pink blazer or a blue faux fur trim coat are both going to be popping up this season."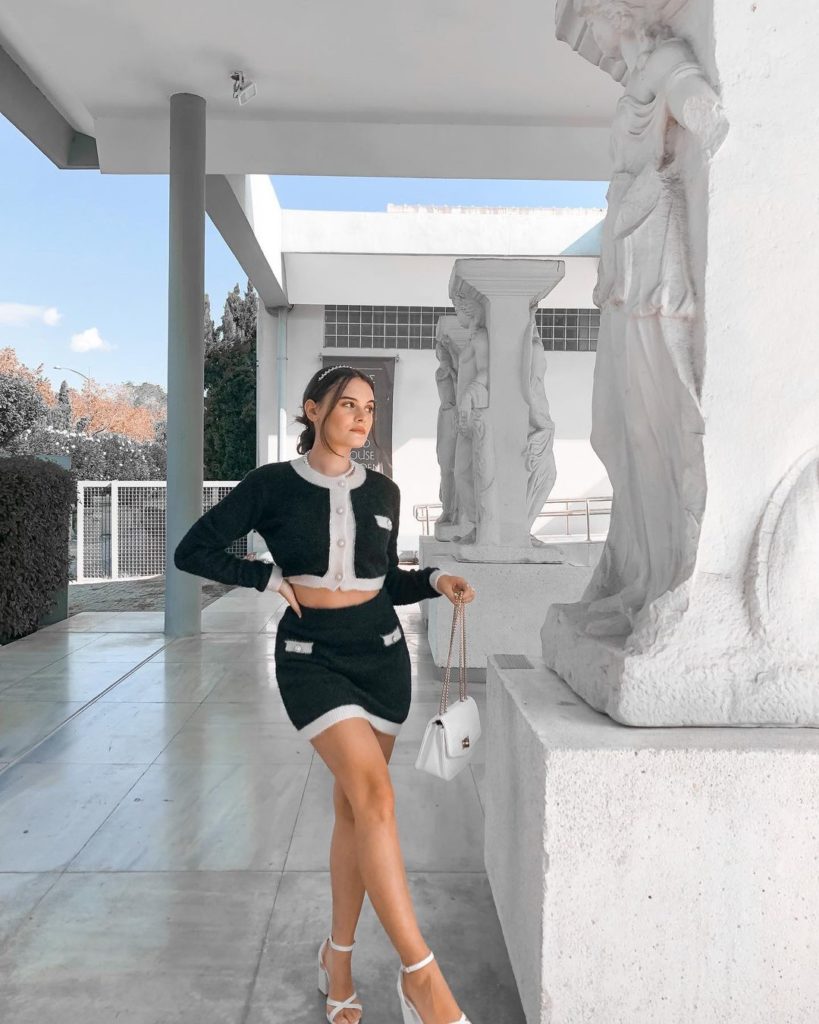 Keep it Preppy With a Two-Piece Set
Matching sets are perfect for looking put together and getting ready at ease. "This look was created as part of my 'old money aesthetic' guide inspo, which is such a trendy fashion style already blowing up on all platforms, especially TikTok," said CF community member Maritina Basi, a student at Aristotle University of Thessaloniki. As she's obsessed with Chanel and Gossip Girl, Maritina finds this trend perfect for her own personal style and "those who want to try something different and elegant."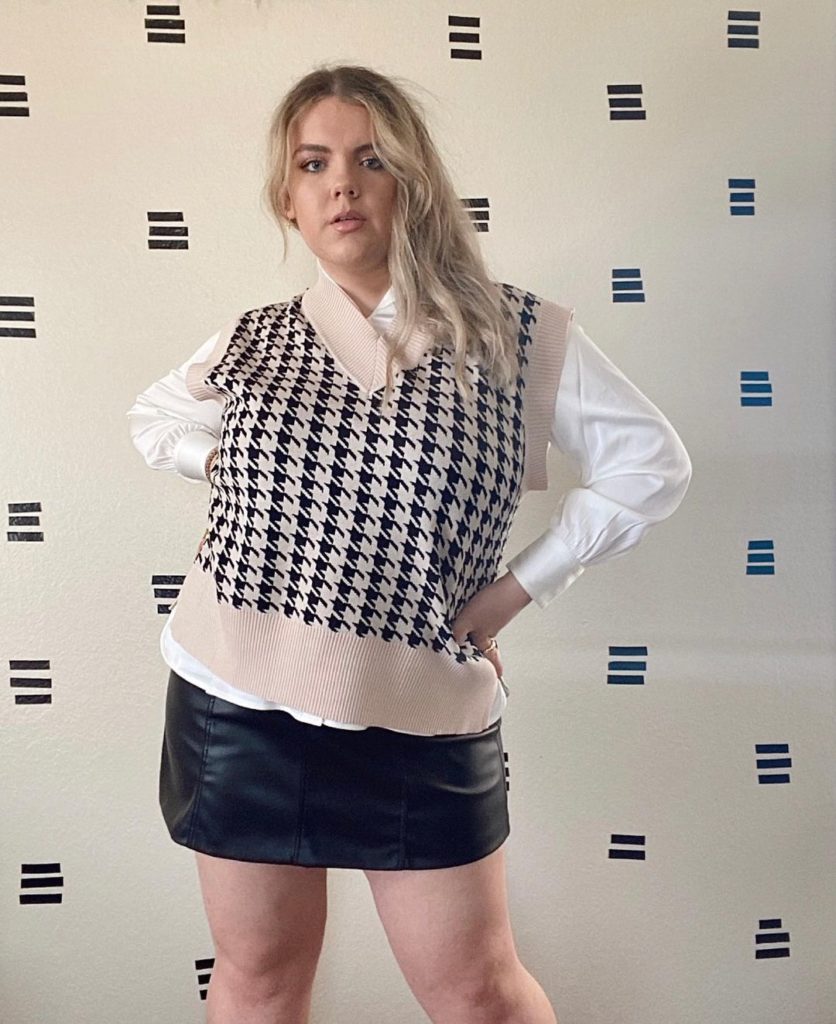 Play Around With Mixing Fabric Textures
While sweater vests are carrying over from last year, a newer style you're gonna want to get your hands on is faux leather everything. "I think this look really combines a lot of fun trends for the fall," said CF community member Anna Kubitz, a student at Bowling Green State University. "Faux leather is going to be everywhere this season. Looks with mixed fabric textures really elevate simple trends. The combination of knitwear and leather creates more visual interest."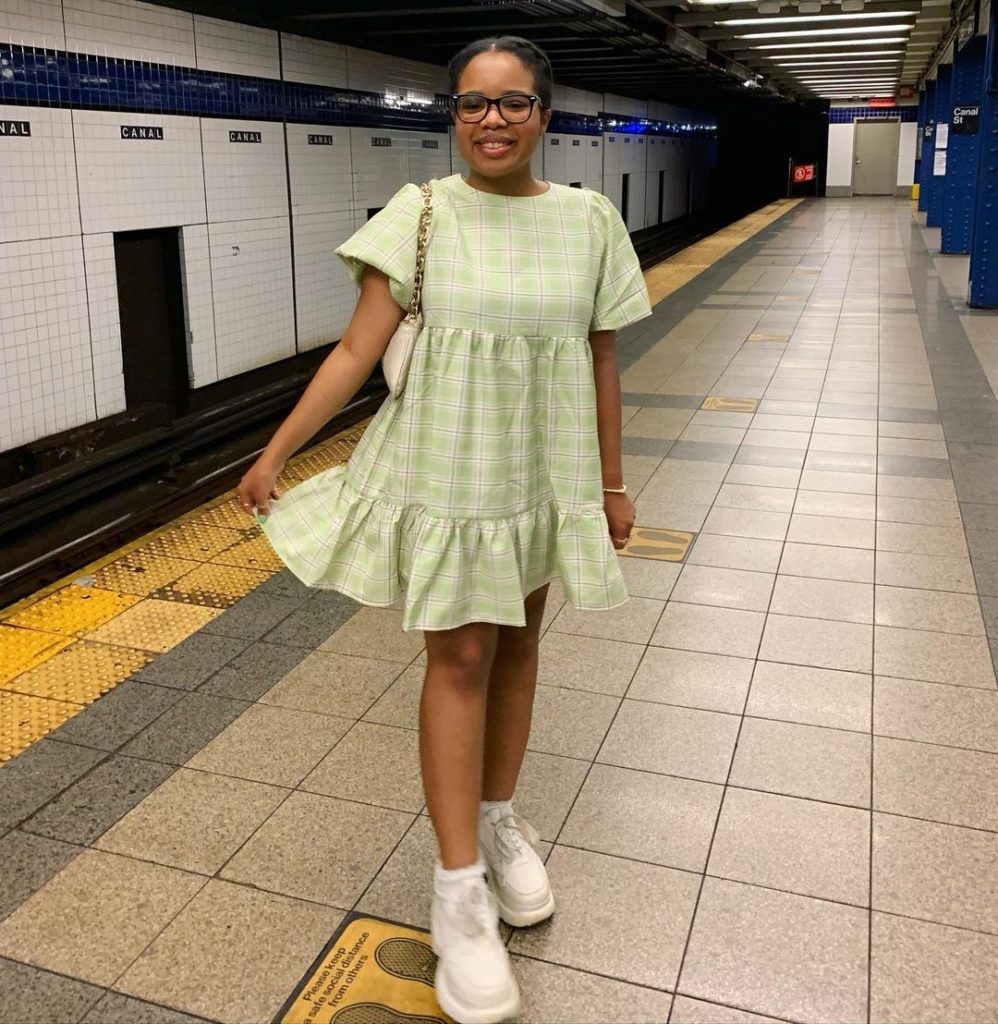 Explore Various Shades of Green
While you might've been obsessed with emerald green last year, now is the perfect time to explore lighter and brighter shades of the color. "I predict we'll see the color green a lot," said CF community member EnJanae' Taylor, a student at Louisiana State University. "I've worn it so much over the summer, [and] I'm definitely going to bring it into fall."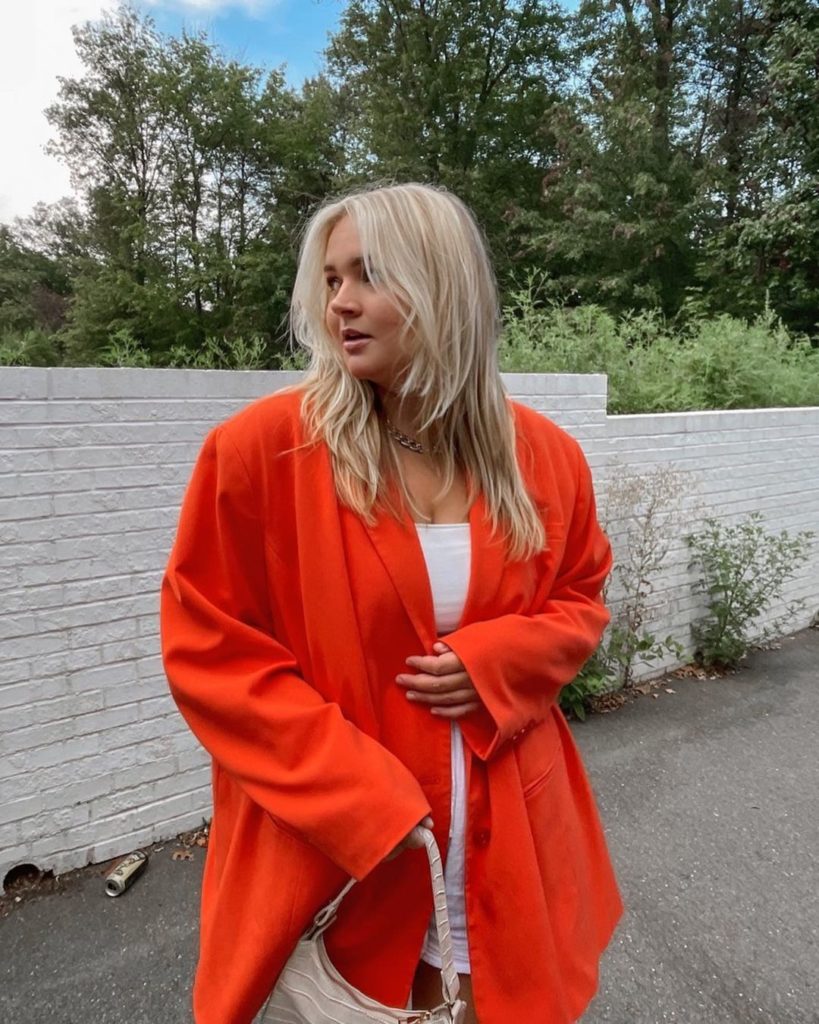 Bring Boldness Into Your Oversized Blazer Collection
This look is a spin on last year's oversized blazer trend. Here you can take those colorful pieces from your spring and summer wardrobes, and incorporate them into your fall looks. "I think oversized blazers will be huge this fall," said CF community member Lily Owens, a student at Western Carolina University. "In neutral colors of course, but also in colors like orange, green, and blue."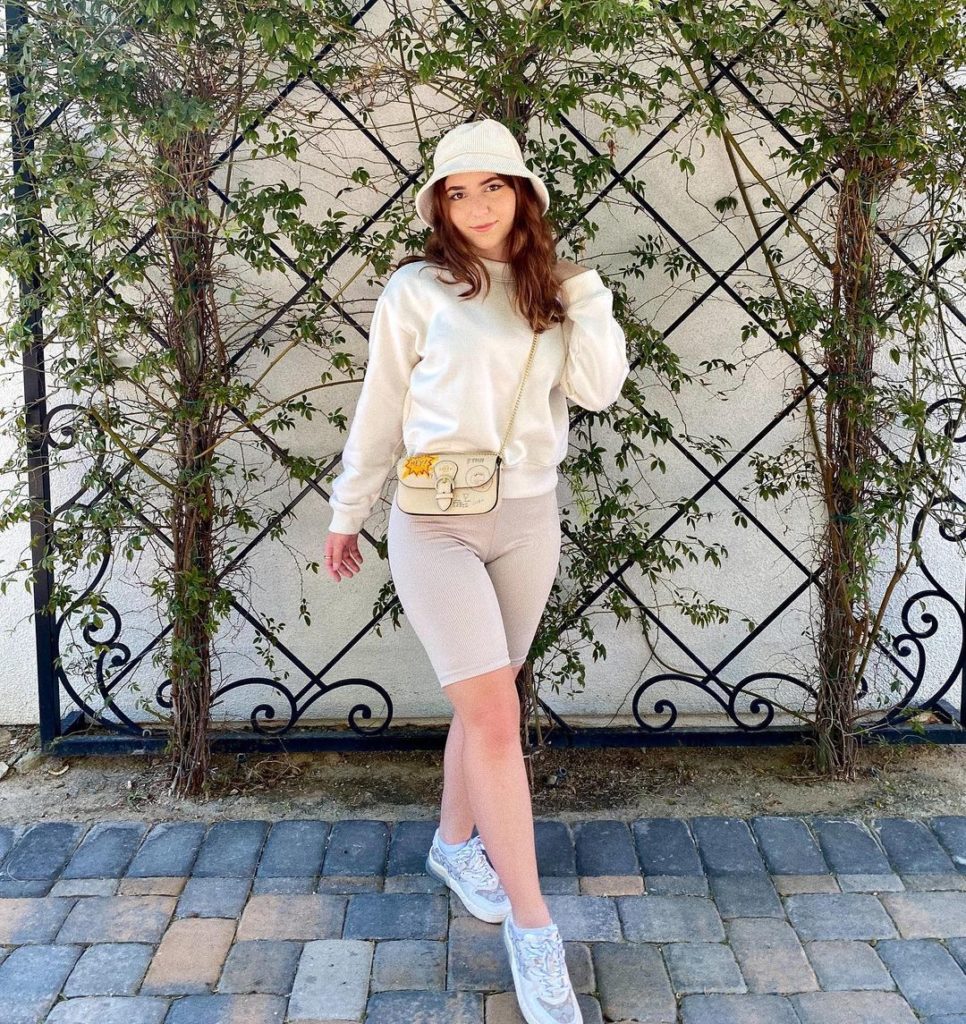 Stay Effortless With Monochromatic Neutrals
This outfit formula will easily become your go-to look, especially on days when you have no time. It's easy, comfy, and classic. "I think we'll be seeing a lot of monochromatic looks this fall," said CF community member Hristiana Stoyanova, a student at the University of Nevada, Las Vegas. "Particularly ones that are in nude colors."
If there was ever a time to experiment with new colors and textures, this season is it. Now that you've got some inspo, what trend are you excited to wear this fall? Let us know in the comments below.
Featured Image by @celabacellar, @hristiana713, and @lilybellblogs