It's just about that time of year when we pack away our favorite summer pieces for the chilly fall weather ahead. While the heavy knit sweaters and puffy coats still hang in my closet as warm temperatures stick around for a few more weeks, I am in this awkward in-between phase in my wardrobe. What better transition piece than a sweater vest?
This retro fashion essential is back and calling your name. Channel your inner Chandler Bing and pair a sweater vest with any outfit to add a layer of warmth and flair. Even though these vests can inevitably be awkward to style, you don't have to shy away! I've rounded up seven looks you can achieve with the hottest trend of the season.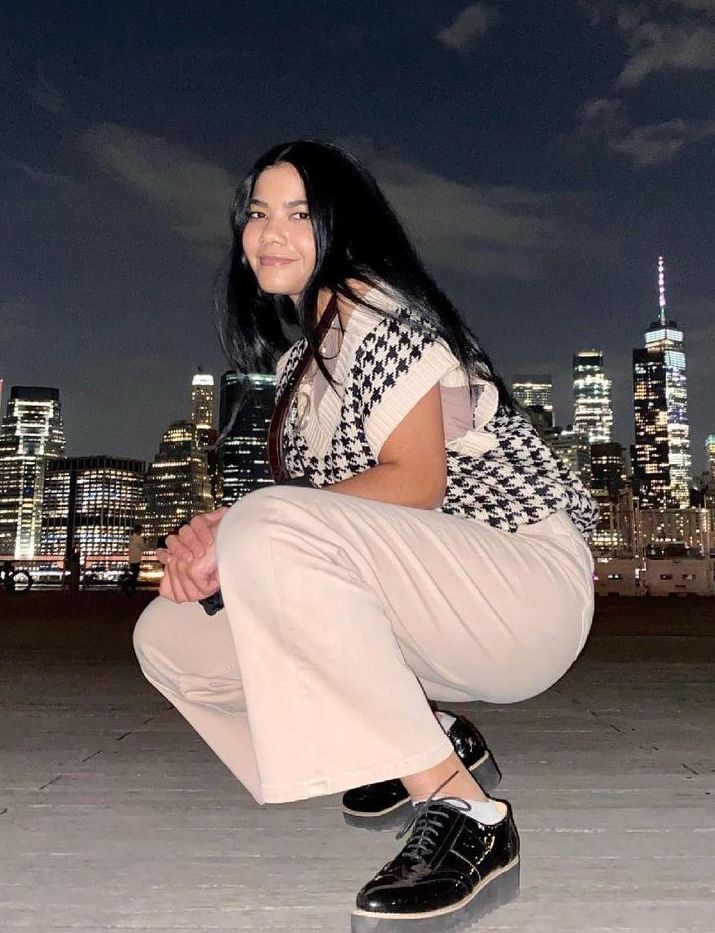 01. Pair with trousers
Did you score an internship this year? As we leave our work-from-home sweatpants behind, a sweater vest might just be what you need to dress to impress all your new colleagues. Pair one with loafers, neutral-colored bottoms, and a button down shirt for business casual attire.
02. Crop it
Achieve this modern, city chic look with a cropped vest, cross-over jeans, your favorite sneakers, and of course a shoulder bag in your favorite fall color. Combine all your favorite trends into one look.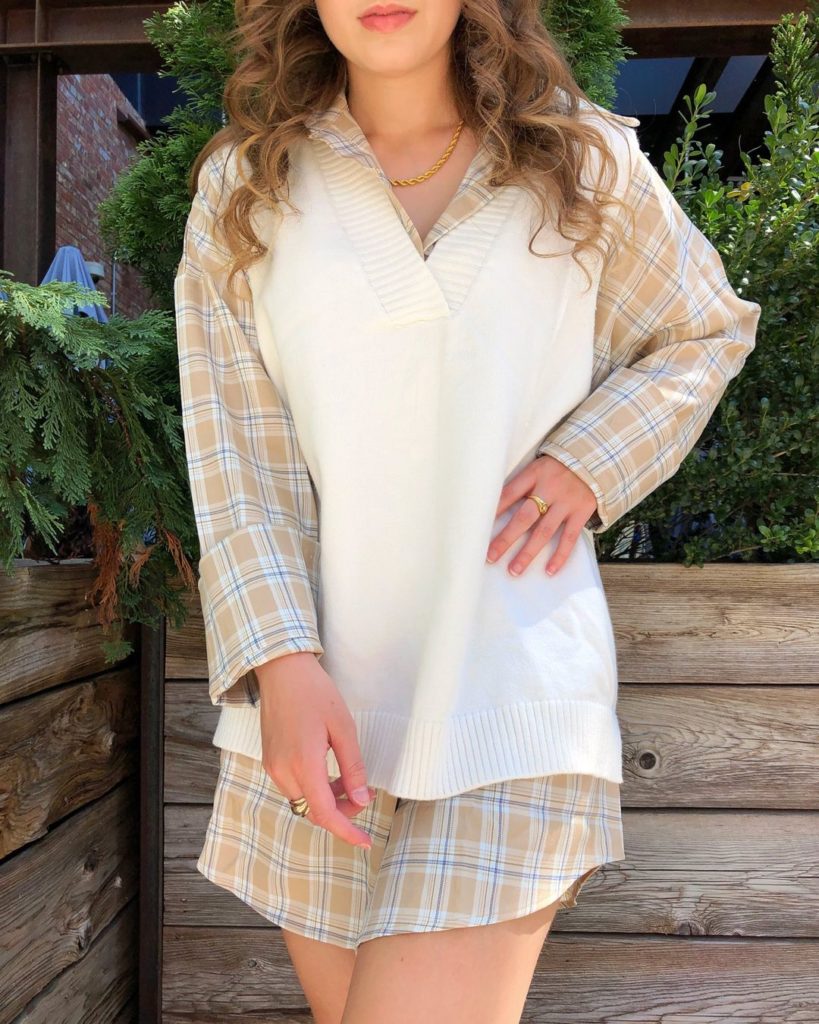 03. Dress it up
Grab that autumn flannel from the back of your closet or that new fall dress you scored on your last shopping trip. Now pair it with an oversized sweater vest. This is the perfect outfit to go apple picking and take stellar photos for Instagram that match your fall aesthetic.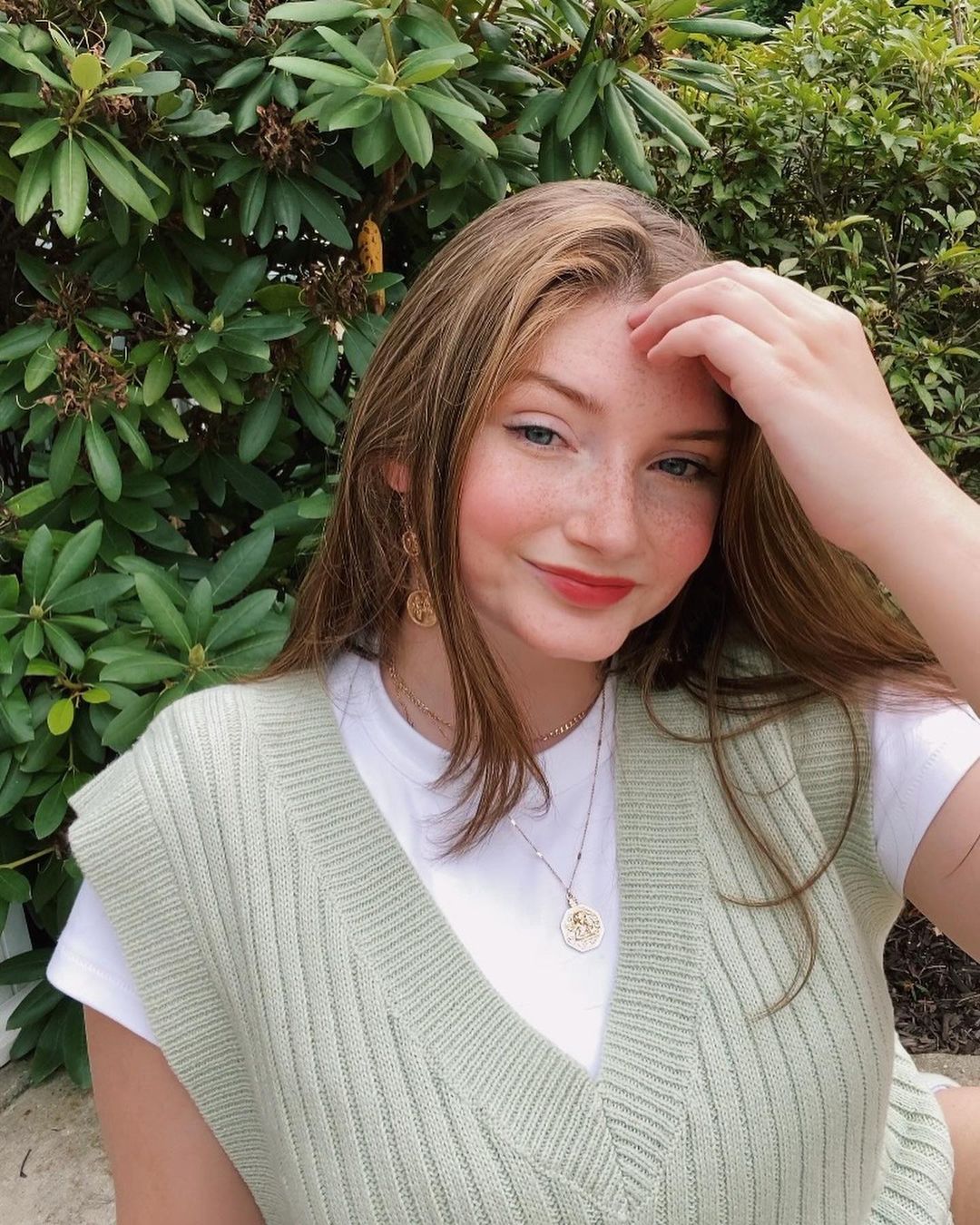 04. Layer over a t-shirt
If your style gravitates more toward the classic "soft girl" aesthetic, then you need to buy a sweater vest in every color. Wear a flattering pastel knit fit over a plain white t-shirt and layer on dainty gold jewelry. This will make you feel confident and flirty wherever you go.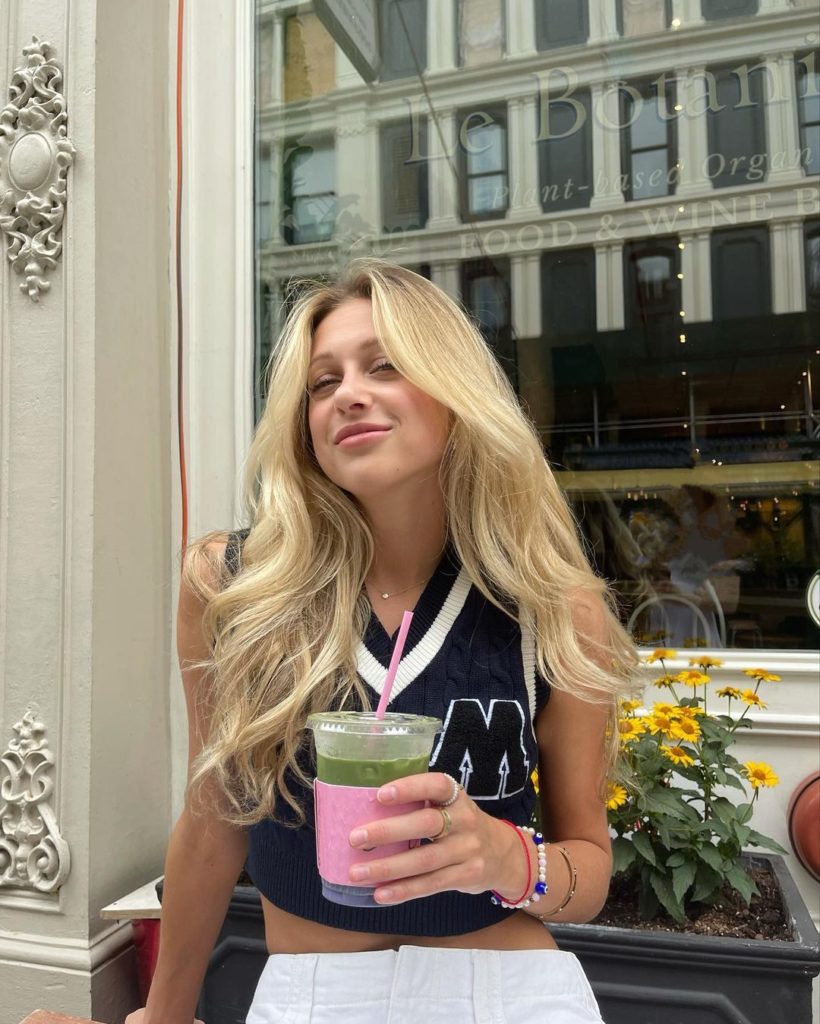 05. Style with a tennis skirt
For a preppy style, grab your embroidery kit and find a pleated skirt and some white sneakers. With this look, you will be dressed for school, your next tennis match, and whatever life throws at you.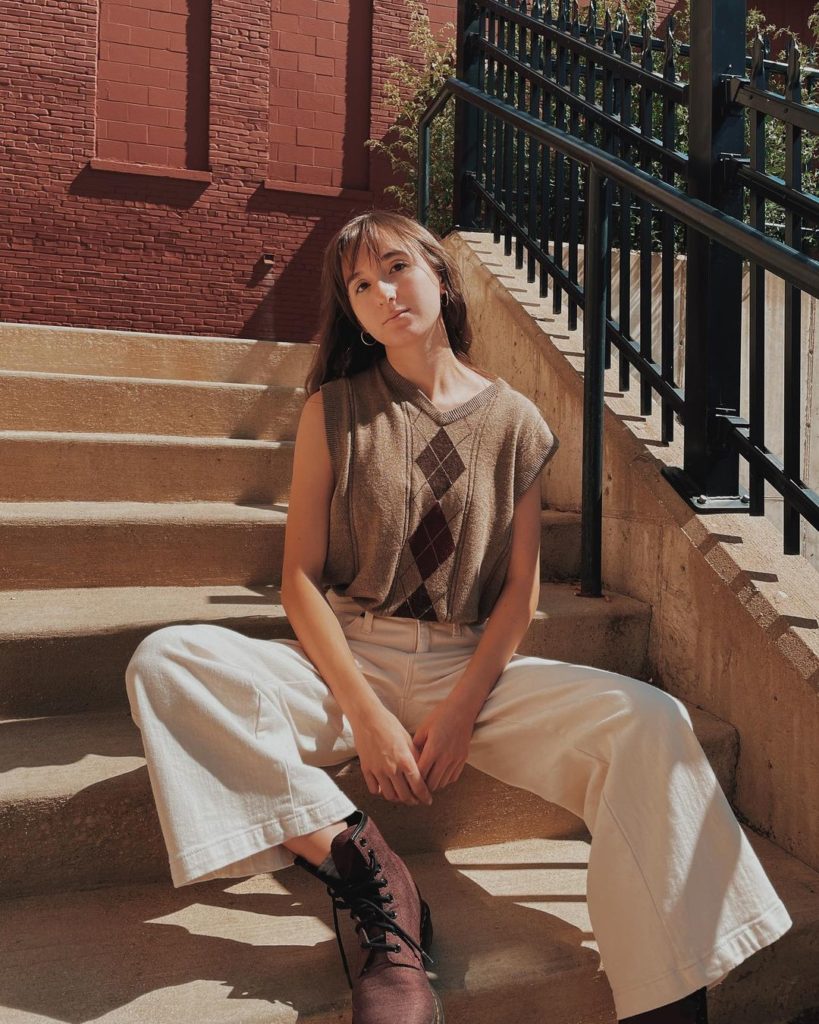 06. Go for a monochromatic look
Only real fashion stylists can make someone's grandpa's wardrobe work for them. Shop second hand to find the best quality, one-of-a-kind sweater vests. Pair a vintage argyle vest with matching trousers and boots for fall to achieve the perfect retro look.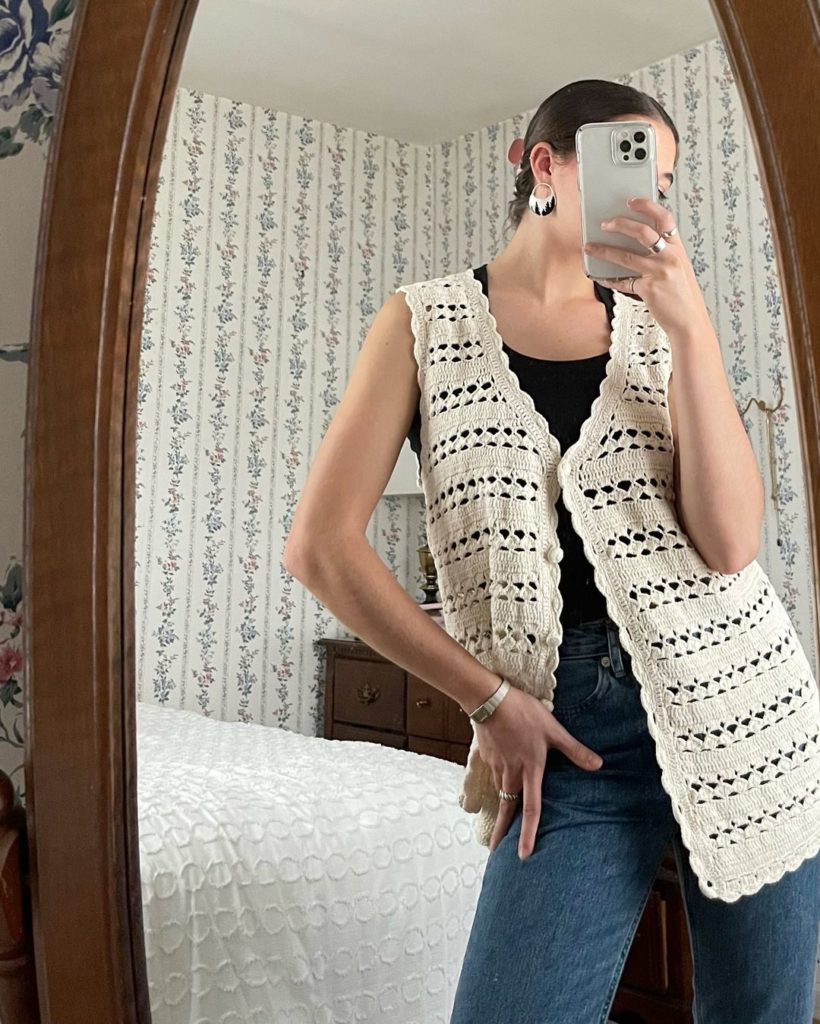 07. Opt for a crochet vest
Embrace the '70s trend and search your local thrift store for a light, open net knit sweater. A crochet vest layered on top of a plain t-shirt and some vintage denim will have you standing out in any crowd. Be the trendsetter of your campus!
I see sweater vests sticking around for a while as retro fashion reemerges from the archive. This is your sign to invest in vests and elevate your style as we enter the colder months of the year!
Featured photo by @jahaesy