Ciao from Italy! I am so excited to be sharing with you guys all the way from overseas. I am currently studying abroad with my school in Florence, Italy, and so far it has been an amazing experience. Apart from all of the cultural experiences and inspiration, I have been learning a ton about Italian fashion and what it means to be made in Italy.
Since being in Italy the past two weeks, Europe has had quite the heat wave! I found a Fashionista who was dressed so fun and weather-oriented. The standout piece that got my attention the most was her super retro, vintage, embroidered jean jacket. She mentioned that she purchased it at a vintage fair in the uber-famous Pitti Filati Vintage Trade Show—how cool is that!
She paired this killer piece with a denim-on-denim look, which is one of my personal favorites. Her distressed jean shorts were also a cool vintage Levis find from a renewal shop in Florence. The fringed, distressed hem and pinned sides revealed just a little more leg while keeping her covered. They give the best coverage while also maintaining a cool, easy, and effortless appearance.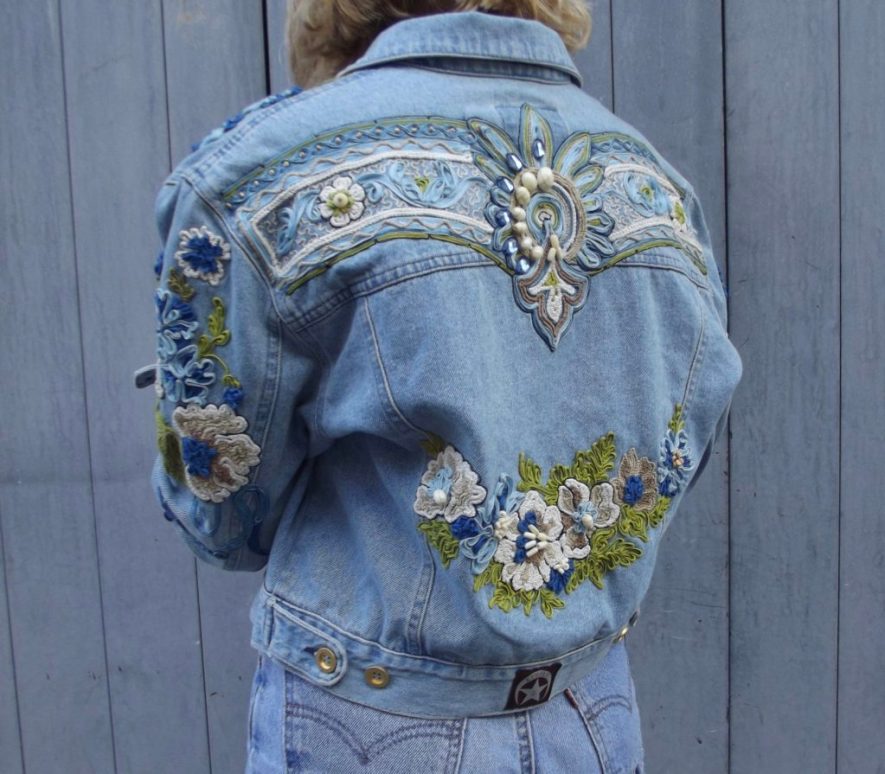 To keep it pulled together, she added a white criss-cross bandeau top and comfortable nude mules. I love that this shoe trend has stuck around for a while now; mules are the perfect throw-on piece that can really make an outfit. I know I'll be keeping mine around for the next few months. To bring a few pops of intrigue to her outfit, she added a bright red lipstick, gold detailed jewelry, and retro tortoise shell round sunglasses.
What is your favorite trend going on this season? Comment below and let me know what you'll be wearing all summer long