When the sheer trend took over the fashion world, I stuck to the cardinal rule of fashion that a city girl always has in her arsenal: black will always be the new black. The best part about sheer black pieces is that they can be both dressed up and dressed down, depending on the occasion. My favorite look is sheer outerwear. The thin fabric allows you to stylishly layer, even during the warm summer months.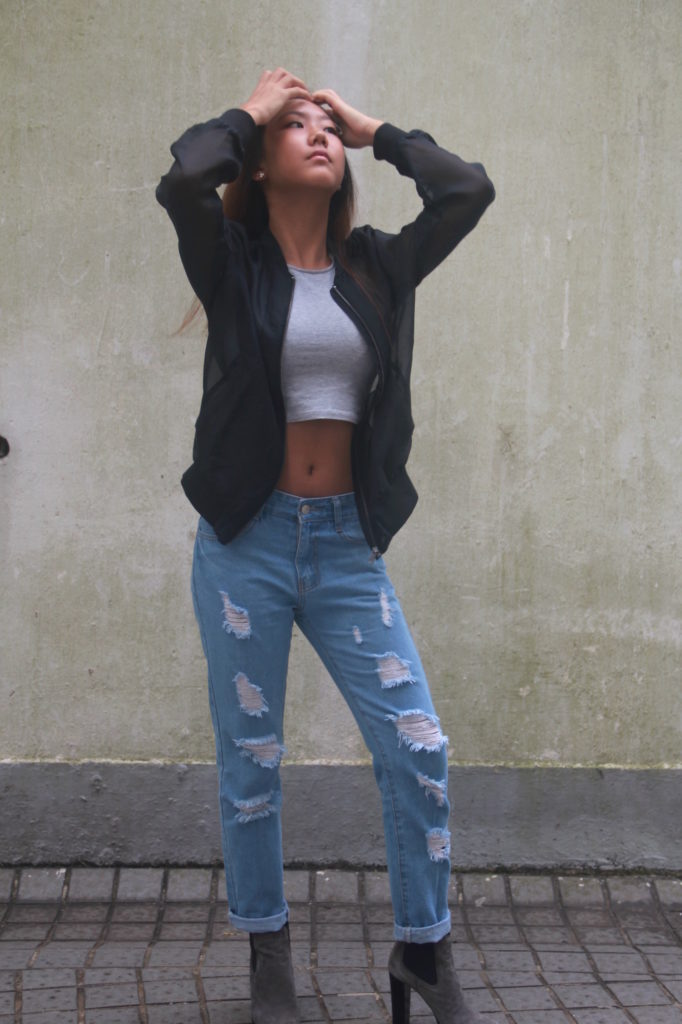 For the first look, I paired a sheer black bomber jacket with a simple gray crop top and some relaxed-fit ripped jeans. Simple sneakers can help you stay comfortable during a fun day out. To add a touch of color, wear some funky accessories, such as a body chain or waterfall earrings. These will let your personality shine through without distracting from your city-chic flair.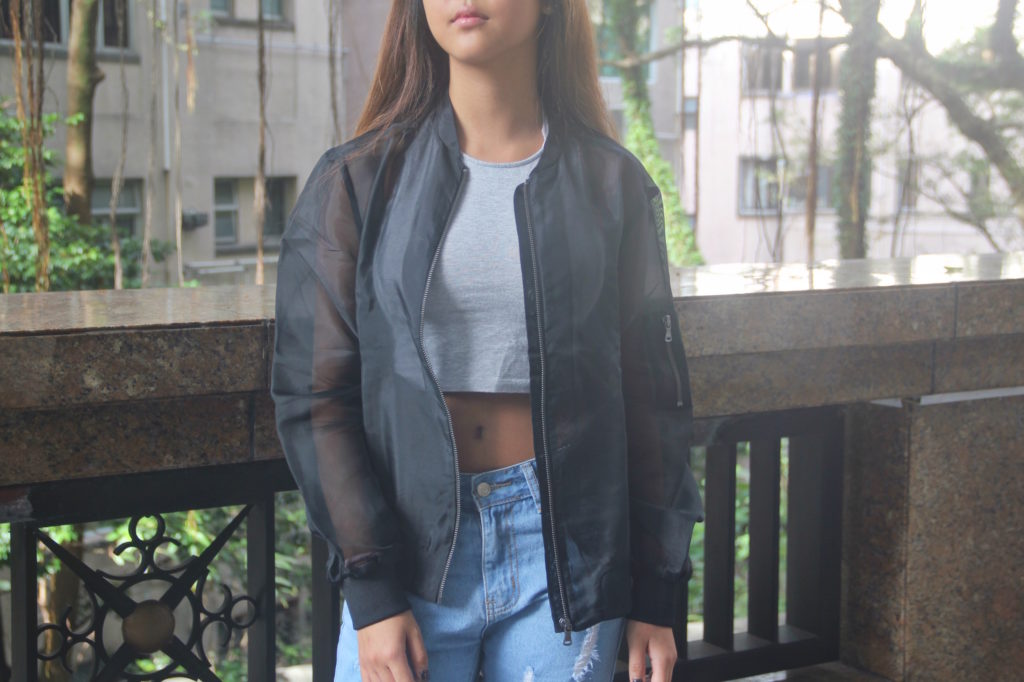 For later in the day, swap out the denim for a black miniskirt to instantly look more dressed-up. Add some chic ankle boots, which add a touch of glam that will instantly make you stand out from the crowd.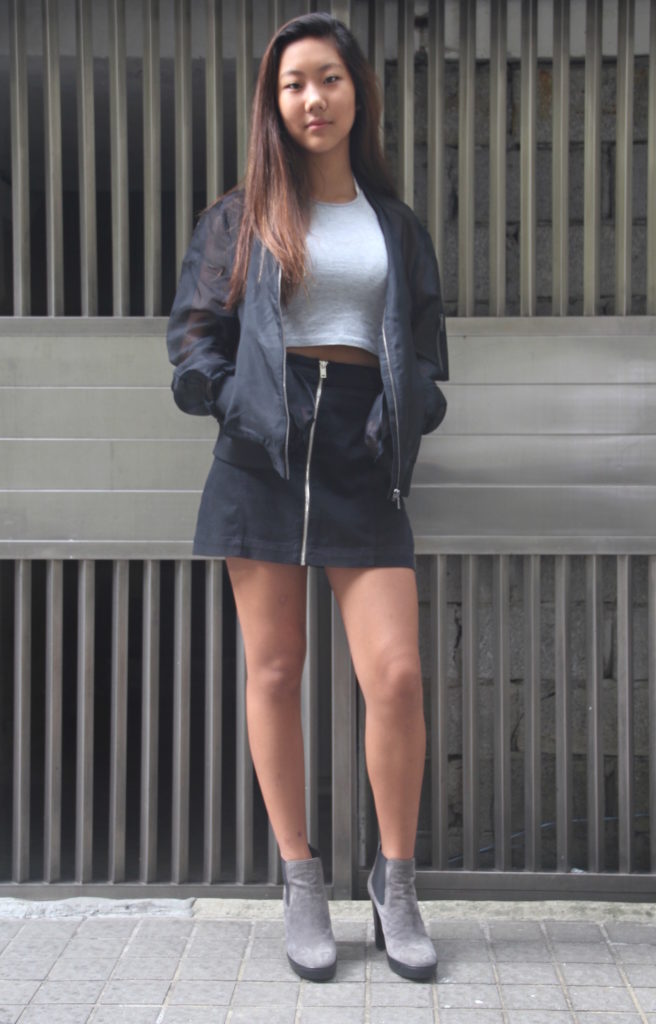 You can also easily incorporate the sheer trend into your internship wardrobe. A sheer paneled blazer is perfect for both the workday and any after-work events. Wear either a simple T-shirt or a formal shirt, depending on your work environment, tucked into a black skirt. Finish the look with a medium-sized handbag to carry all your essentials. The sheer paneling transforms the traditional blazer into a hot fashion piece that is sure to wow all your work friends.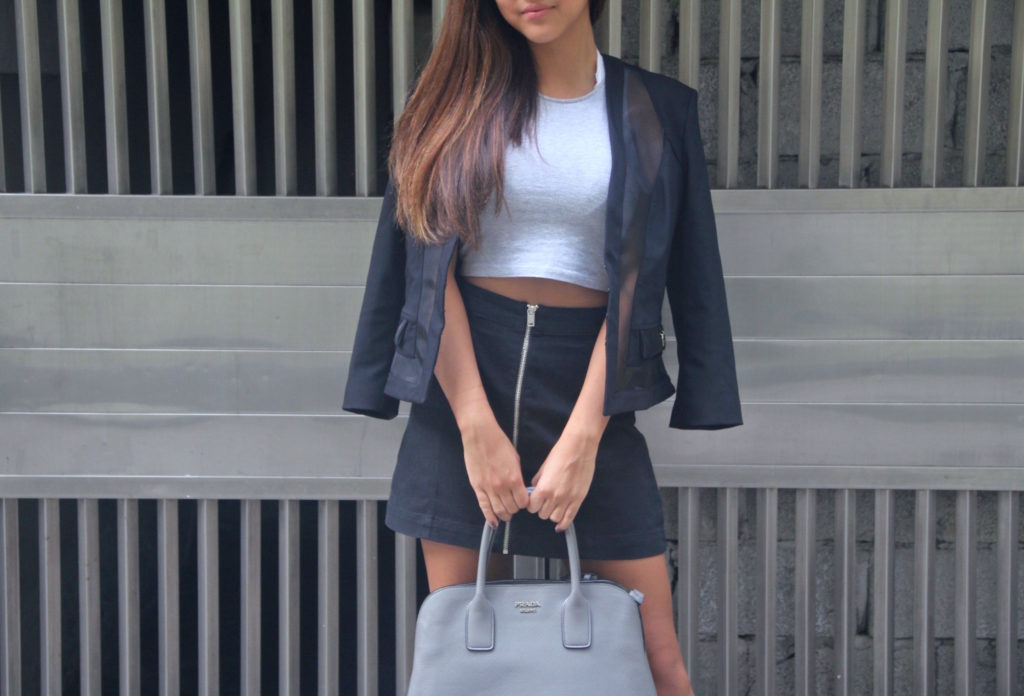 The blazer can also be paired with jeans to channel some off-duty model vibes as you strut down the streets. The structure of the jacket and the casual jeans creates a cool contrast that is perfect for both night and day
I think we can all agree that this trend won't be leaving us anytime soon! How did you wear the sheer trend? Show us on social media! Don't forget to tag @CFashionista.