My name is Ymani Ethridge, and I am so excited to be back with the CollegeFashionista Guru Gang for another stylish semester!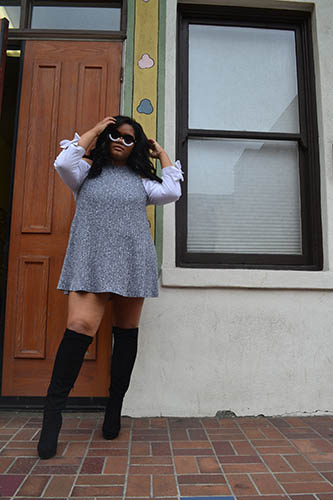 For as long as I can remember, I've always been in love with fashion and the way it made me feel. It's a whole other world that is accepting, creative, and exciting; a world that I can see myself having a profession in. Pretty soon, I will be a sophomore at the Fashion Institute of Design and Merchandising in Los Angeles, California, and I would like to find my future self working as a stylist/trend forecaster in South Korea for Seoul Fashion week at Dongdaemun Design Plaza. I would also like to work as an editor for Vogue Korea. The road to my dream may be difficult, but I am taking it by strides to reach my goal by freelance styling, working hard at my school, and by writing for you Fashionistas/os! I am dedicated to bringing my ideal future to life.
A few things you need to know about me:
I am a total culture-lover. I am so interested and fascinated in other cultures.
I can recite lines from The Princess Diaries, reenact scenes from The Office, and rap NWA oh-so-perfectly.
I love taking pictures and capturing a moment that I can look back at and remember the day so vividly, especially when it comes to my friend and great photographer, Sierra Trostrud.
I am constantly on WGSN looking at the latest catwalks and newest trends from streetwear inspirations. I
am a lover of all things sparkly and, yes, my favorite color is pink.
I spend my weekends adventuring through mountains and exploring with my friends around SoCal. I love living in the moment with the occasional candid picture here and there.
Also, I am extremely motivated, but Netflix comes a long and well…you know the rest.
When it comes to my style, I never really know how to explain it. I am the girliest tomboy-girly-girl I know. I like to pick things that are comfortable but also that make me feel empowered when I am walking down the street or hallways at school.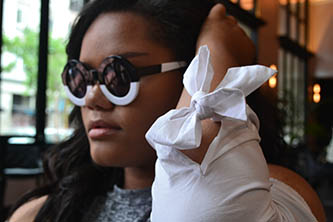 My latest obsession? Blouses with bows on the sleeves—they're so fun to style and add a pop of cuteness and detail to every look.
As my style evolves, one thing that I really can't wait to get more of is thigh-high high-heeled boots.They give every look look a little lift and emphasis. Another recent obsession of mine? sunglasses. I'm a little late on that maybe, though I am slowly but surely catching on. For me, sunglasses give any look that a mod feel and accent a black and white outfit, such as this one, very nicely.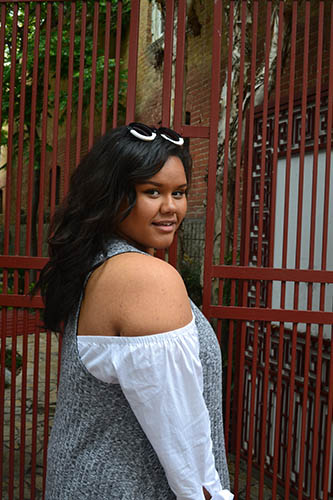 I hope you enjoyed getting to know a little bit more about me and I what enjoy as well as what inspires me. As the summer commences, I can't wait to see how we Style Gurus inspire each other, and also you fabulous readers! What's your favorite go-to look? Post about it and tag @CFashionista on your social media!