In today's world, it's hard to remember that the likes of Hailey Baldwin, the Hadids, and the Jenners always look good because it's their job. Their makeup and hair always look flawless because they have professional teams doing it every day, and they use stylists often. But just because you don't have access to these resources doesn't mean you can't look just as good! Here are some tips that can have you feeling model chic without really trying.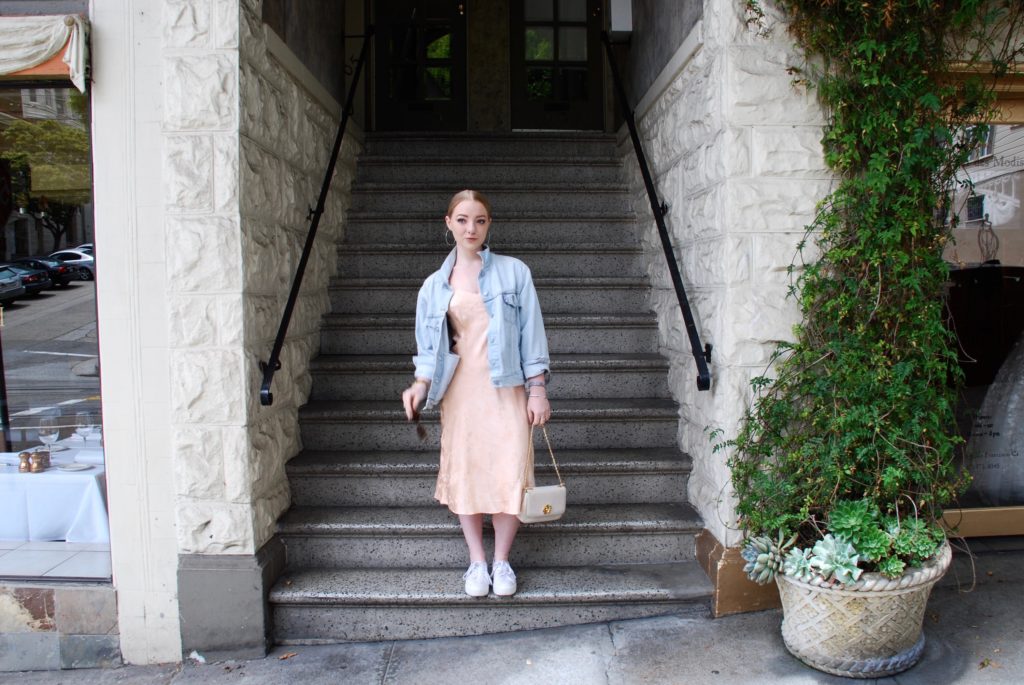 1—Middle parts and slicked back locks. There's something about middle parts and slicking your hair back that screams confidence. Maybe it's the bold nature of the look, or perhaps middle parts act like curtains that frame your face and leave the attention on your features. Either way, it's instantly chic! To achieve a slicked back look that won't budge, grab a strong-hold hair gel.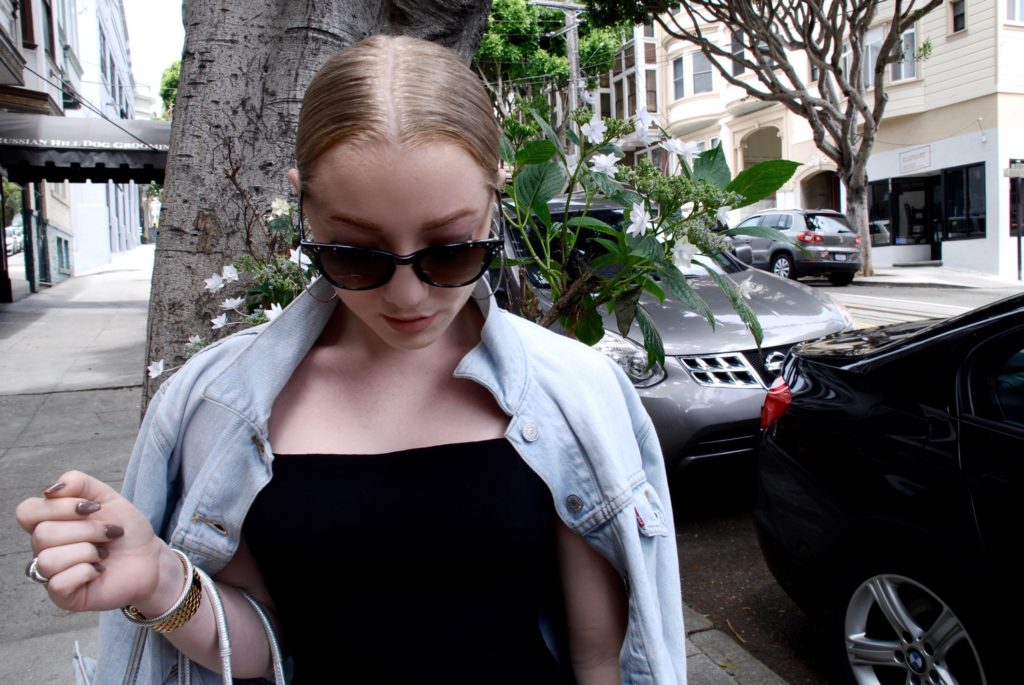 2—Less is more. Pick out a few types of accessories you want to rock, but don't overdo it. If you're going for a look with your hair down, go for chokers or bracelets. If you're slicking your hair back or putting it up, go for some statement earrings! I'll always be a sucker for a classic pair of hoops.
3—Vintage, vintage, vintage. One sure-fire way to nail a unique look is to incorporate vintage into your wardrobe. The majority of trends right now are pulling inspiration from the past. If you have the time and patience, finding original versions of trendy, retro pieces is super rewarding and ensures no one else will be rocking the same one! But if you don't feel like thrifting through racks on racks at your local vintage digs, check out CRAP Eyewear ($54 and up) for vintage-inspired frames and Levi's for OG timeless denim vibes.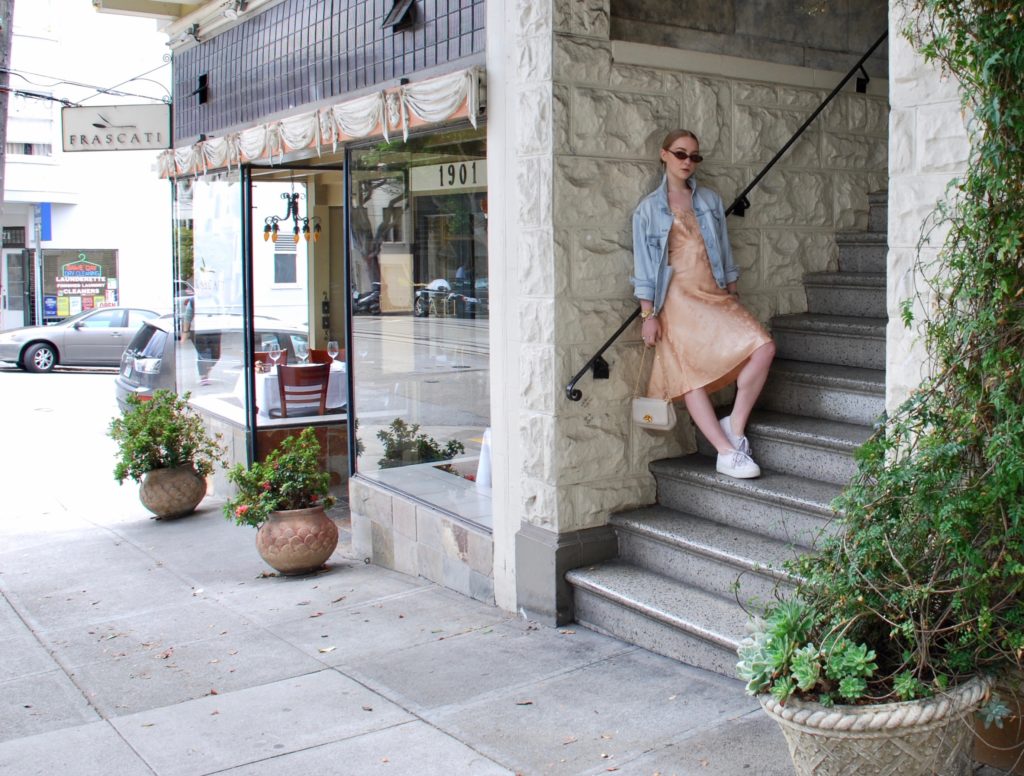 4—Midi dresses. In the same vein as the "less is more" point, we often get overwhelmed when picking out outfits with lots of moving parts. In an effort to combat this, I've turned to midi dresses; their simplicity leaves plenty of room for styling without cluttering your outfit. Check out Reformation for classics like this.
5—Don't be afraid to mix it up. One of my favorite ways to add effortless dimension to an otherwise monotonous look is by incorporating pieces that you wouldn't necessarily think to pair with the rest of your look. Balancing between trendy and timeless, nicer items and fast-fashion help to channel the quintessential "so what, who cares?" vibes that Gigi, Bella, Kendall, and others emit when photographed in Beverly Hills or the West Village. As long as you look put together, you're set!
Whether you're showing off your own tips or rocking some of these, don't forget to tag @Cfashionista!