Fall cold fronts are on the rise, and it is time to start dressing the part. Lately, I've been finding myself falling victim to the afternoon campus sun (definitely feeling the "sweat" in sweater). It's that weird time of fall where it's not quite cold enough to bust out the winter gear, but not nearly warm enough for those high-waisted jean shorts you bought three weeks ago.
The solution to the hot and cold madness? Layers! Here is a list of 3 ways to level up your layering game this fall.
Mix Textures
This is my personal favorite way to create a more dynamic neutral fit. Think leather with linens, wool and rayon, and silks with cotton. @adrianao2003 has mastered this style- pairing an organic knit sweater by @racerworldwide with an embellished button-down, mid-length black sweat-shorts, and a leather crossbody. @alysgold gives some extra depth to a basic white button-down with the addition of a bralette, mesh top, tights, chunky loafers, and a long jean jacket to tie it all together. Top both looks off with some mismatched gold-silver pieces, and you're ready to stand out.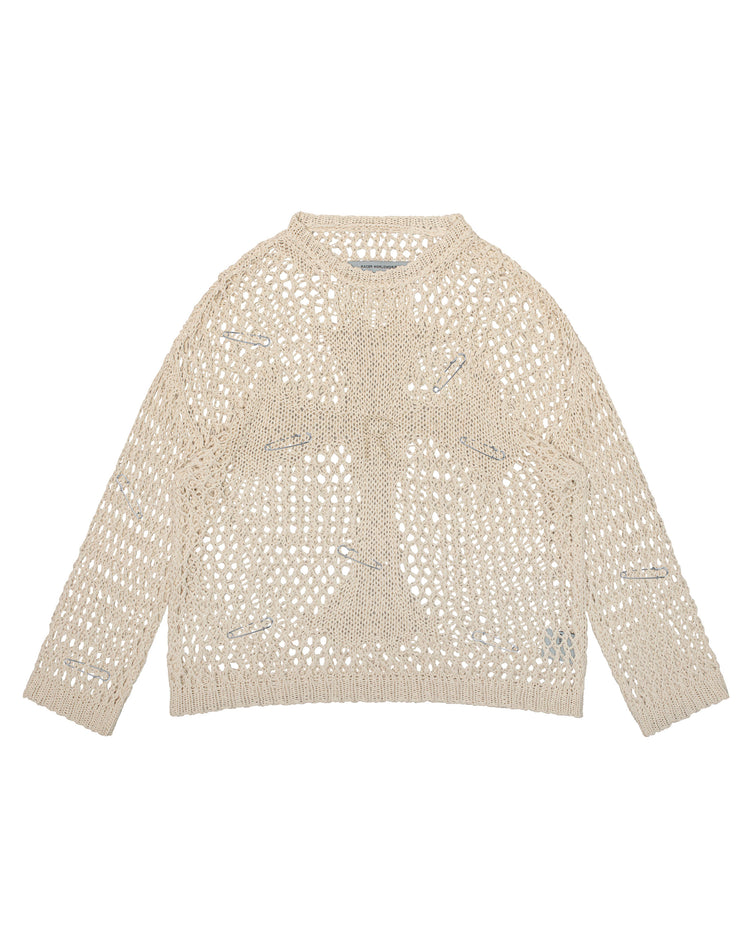 Beige Cross Net Sweater
Racer Worldwide
$117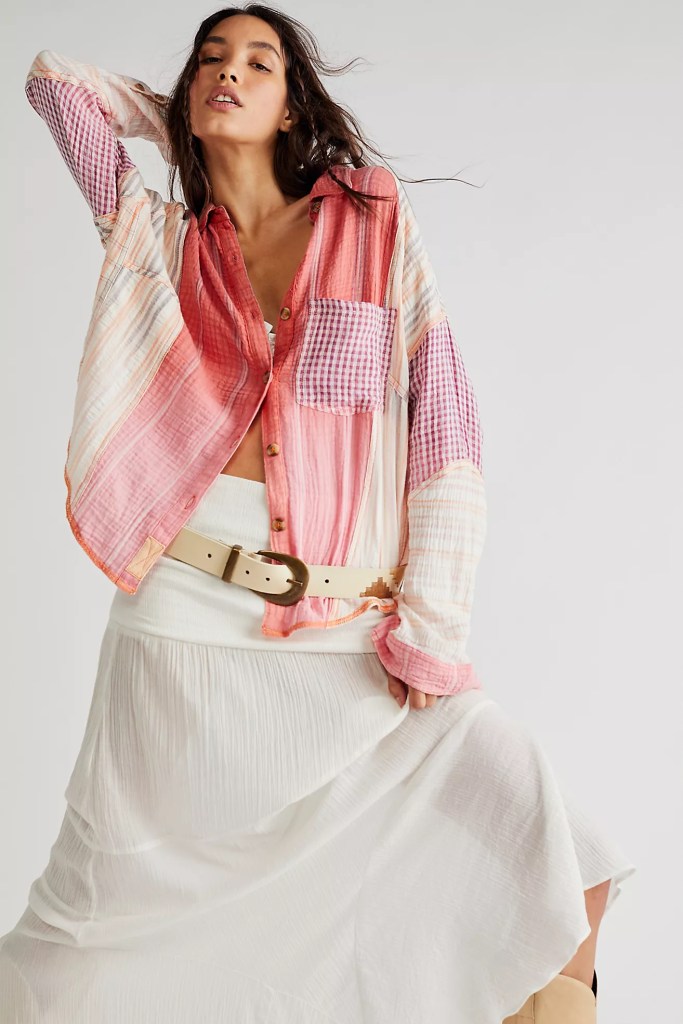 Hometown Double Cloth Buttondown
Free People
$168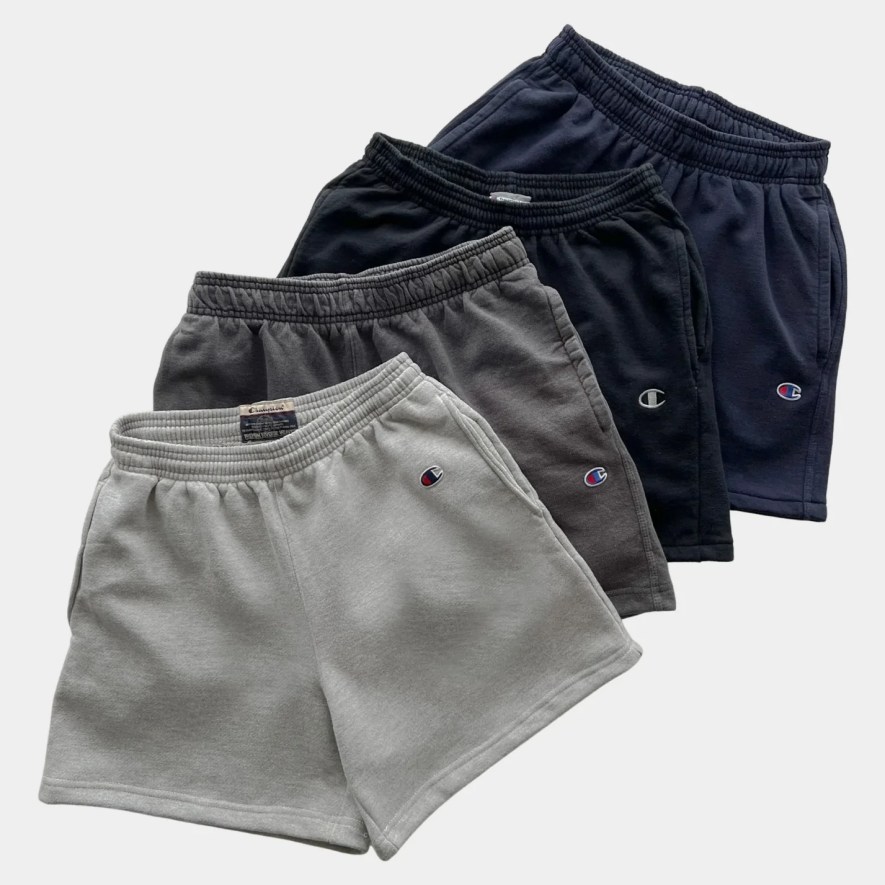 Unisex Champion Sweatshorts
Springy Jeans
$40
Two Tone Linked Oval Hoop
Studs
$32
Playboy by PacSun Simple Bunny Necklace
PacSun
$12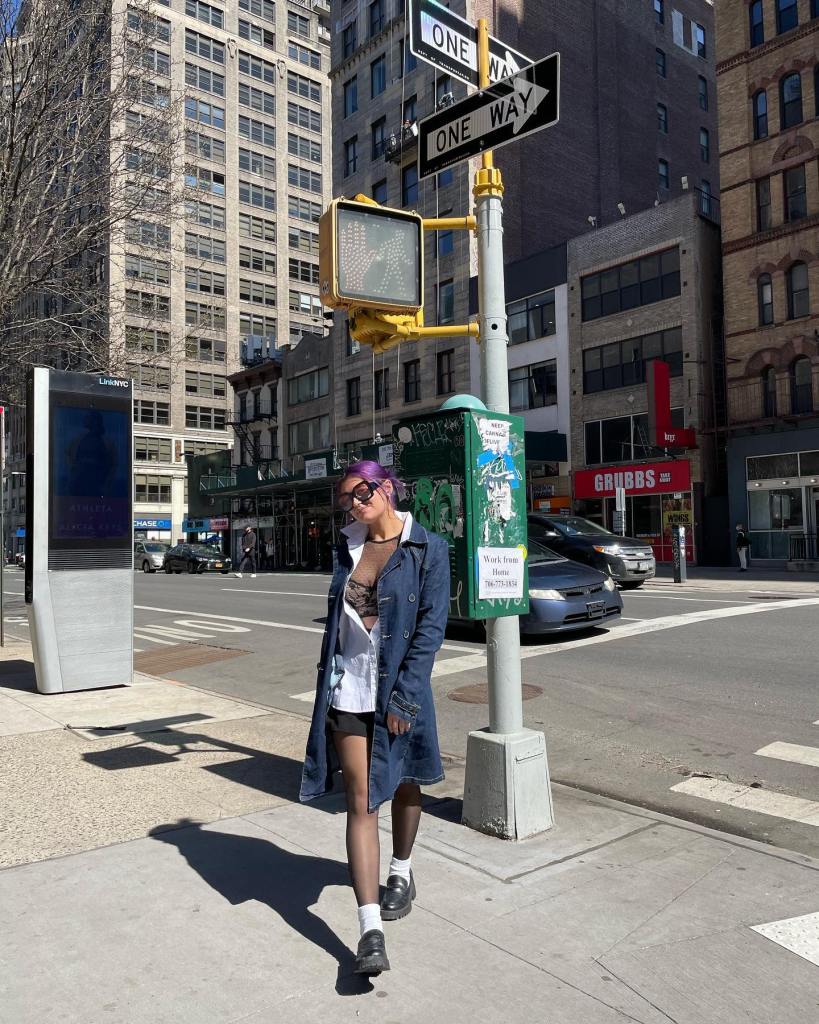 Women's Lace Patchwork Cami
Amazon
$19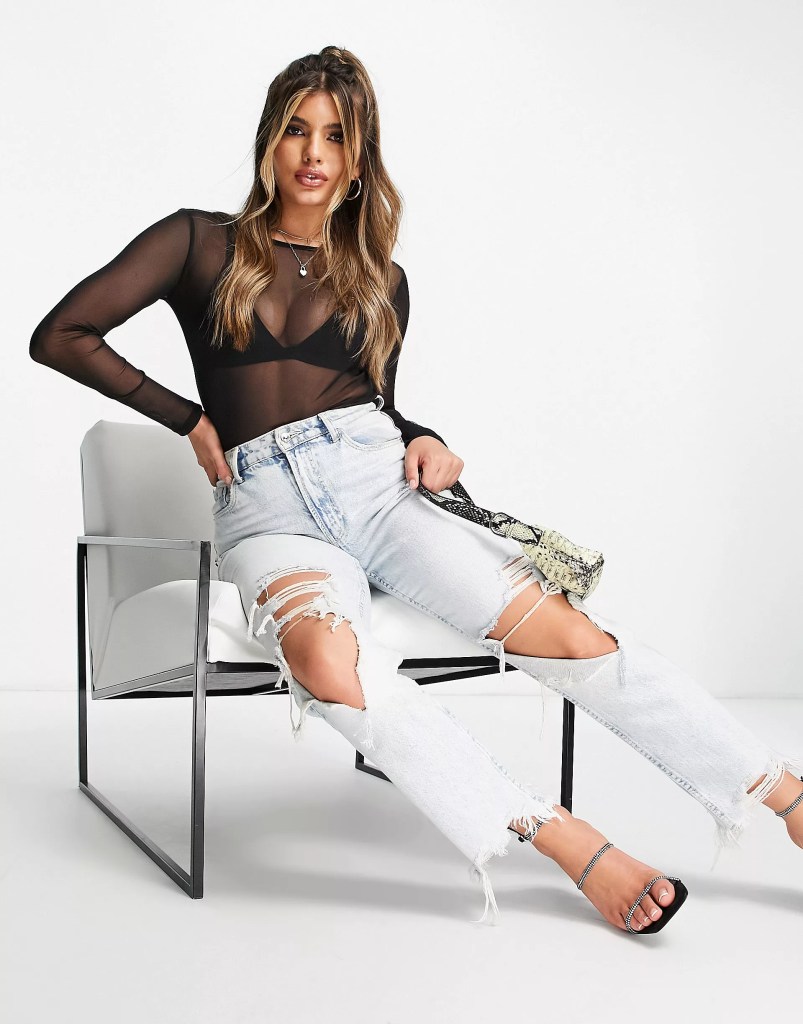 ASOS DESIGN Cropped Long Sleeve Mesh Top in Black
ASOS
$24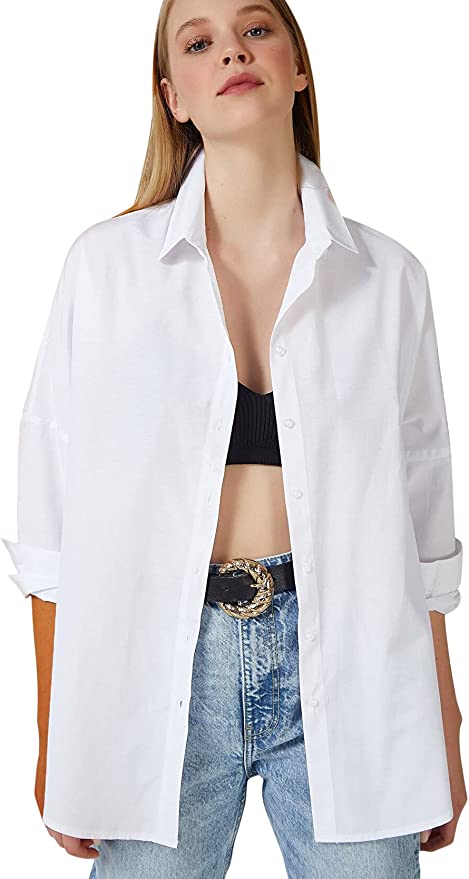 Women's Dressy Blouse
Amazon
$22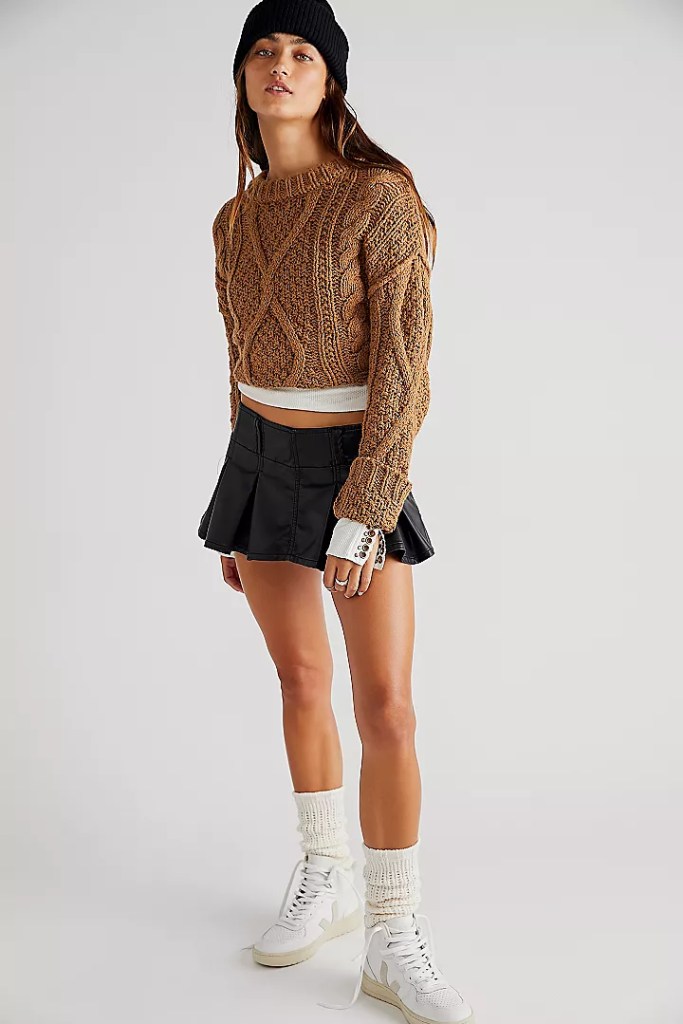 Vegan Pleated Micro Mini Skirt
Free People
$78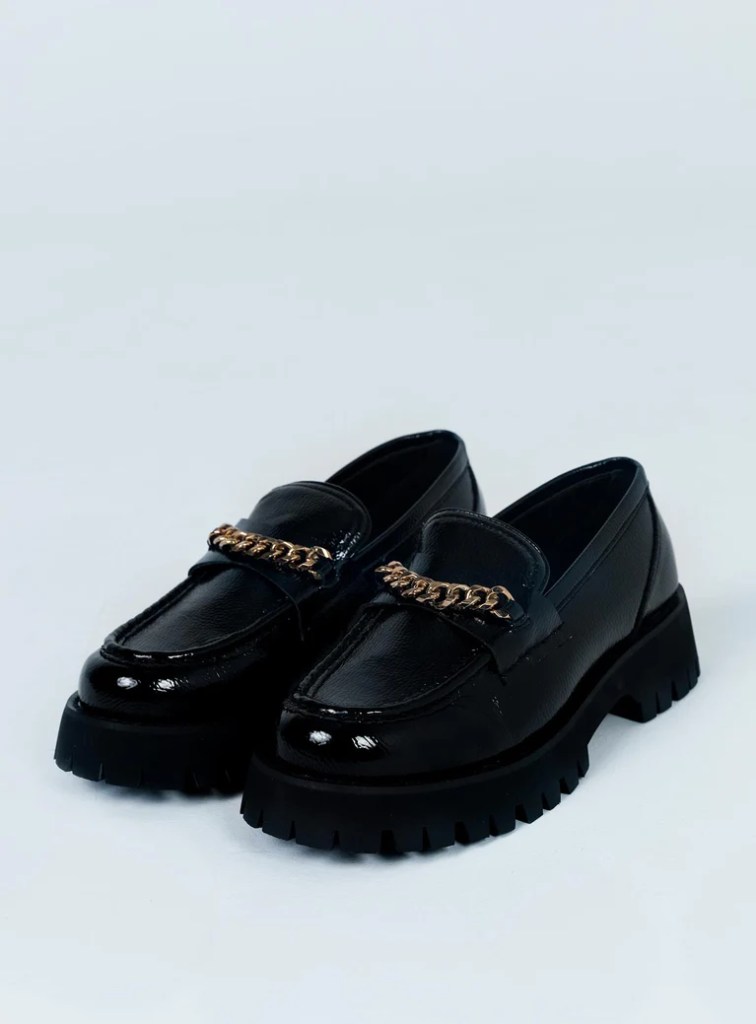 Unchained Patent Loafer
Princess Polly
$65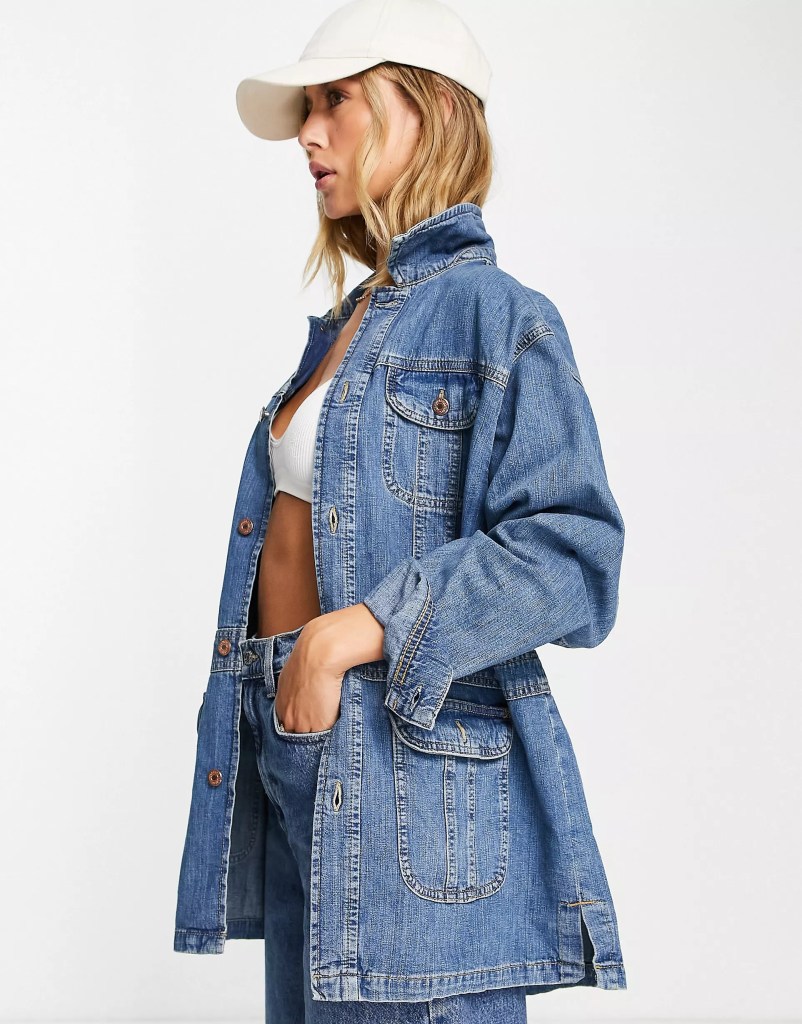 Topshop 70s Chuck-on Denim Jacket in Mid Blue
ASOS
$93
Keep It Monochromatic
We all love a good monochrome moment. One of my favorite things about this layering trend is its versatility and ease. It's not hard to find five pieces in different tones of the same color and throw them all on for a genuine, effortlessly chic uniform perfect for any function. @socalstylings keeps it classic yet edgy with their all-black Stray Kids concert fit, featuring several closet staples like a leather crop, tank bodysuit, statement belt, and a black midi skirt.
Crop Moto Jacket
Garage
$80
ASOS DESIGN Pleated Midi Skirt in Black
ASOS
$36
Basic Black Tank
Lulus
$18
Women's Vintage Western Leather Belt
Amazon
$16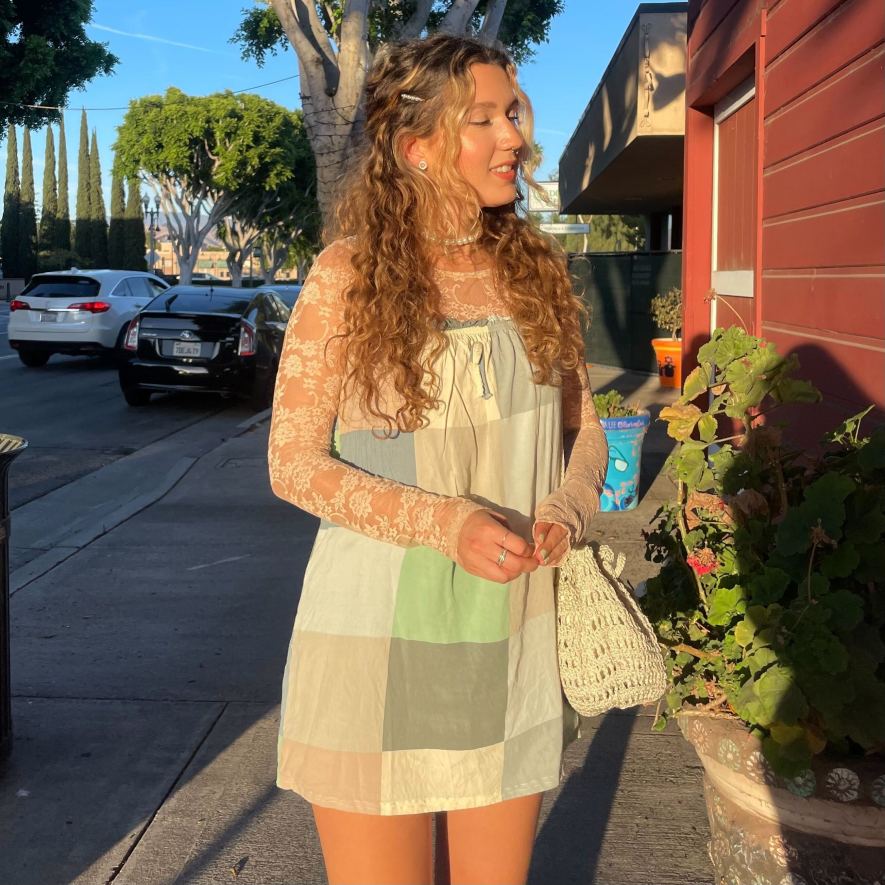 Mix Patterns
With younger fashion icons like Emma Chamberlain and Olivia Rodrigo taking more and more risks with their style, mixed patterns have swiftly made their way into the collective Gen Z closet. Similar to mixed textures, mixed patterns allow for further depth, intricacy, and an opportunity to tell a story through fashion. @katiiekleiin uses this tactic to level up a basic two-piece layered fit with a lace undershirt and a color-blocked dress.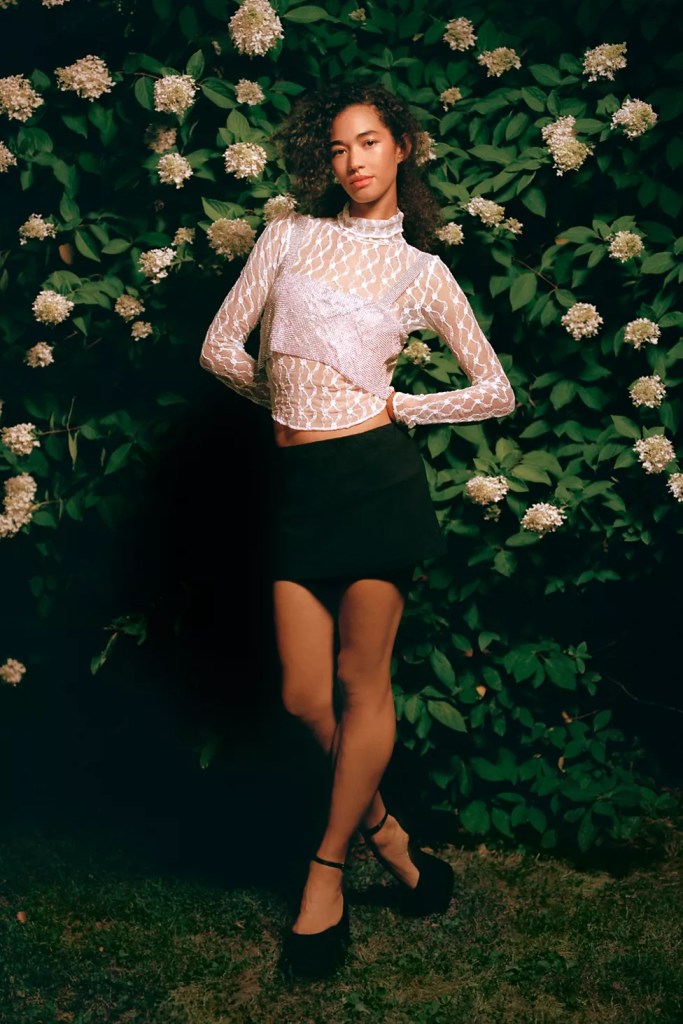 Tyla Sheer Lace Turtleneck Top
Urban Outfitters
$35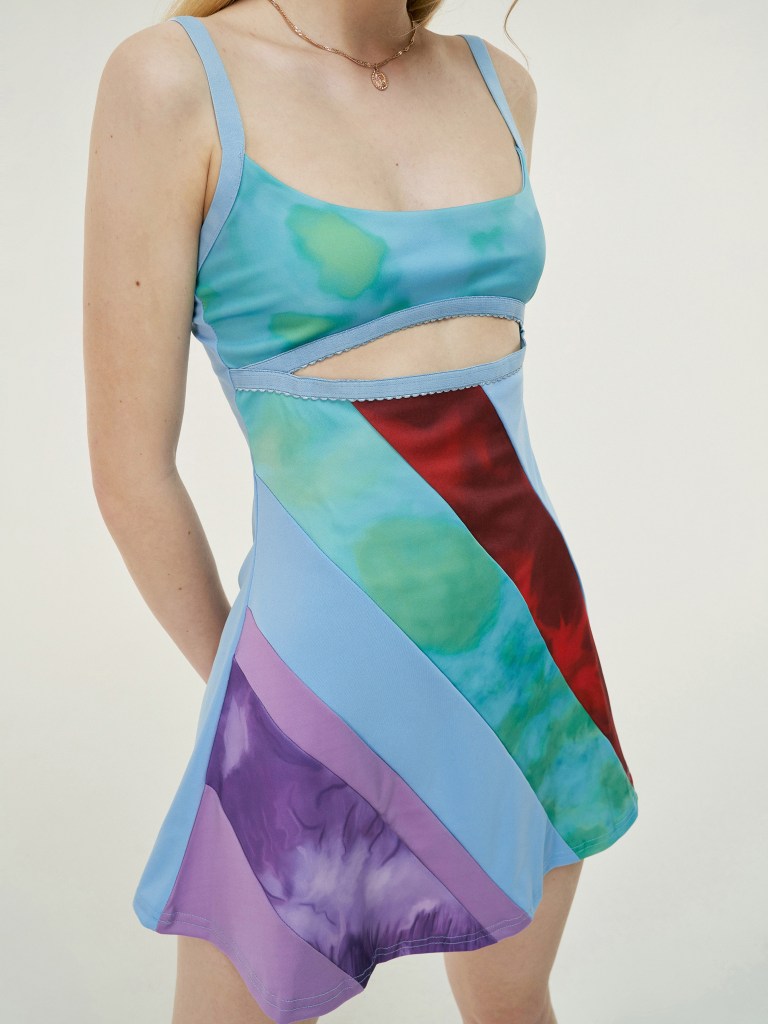 13 Going on 30 Multicolor Cut-out Dress
Cider
$20
Featured image via @adrianao2003. Design by Her Campus Media.