Overalls—not just for farmers. As the weather starts to get warmer I look for ways to style some of the clothing items I wore in the winter, and overalls are a no brainer.  Whether you like flare leg or skinny leg, cropped or shorts, these styles will have you ready and in style for this summer's overall trend.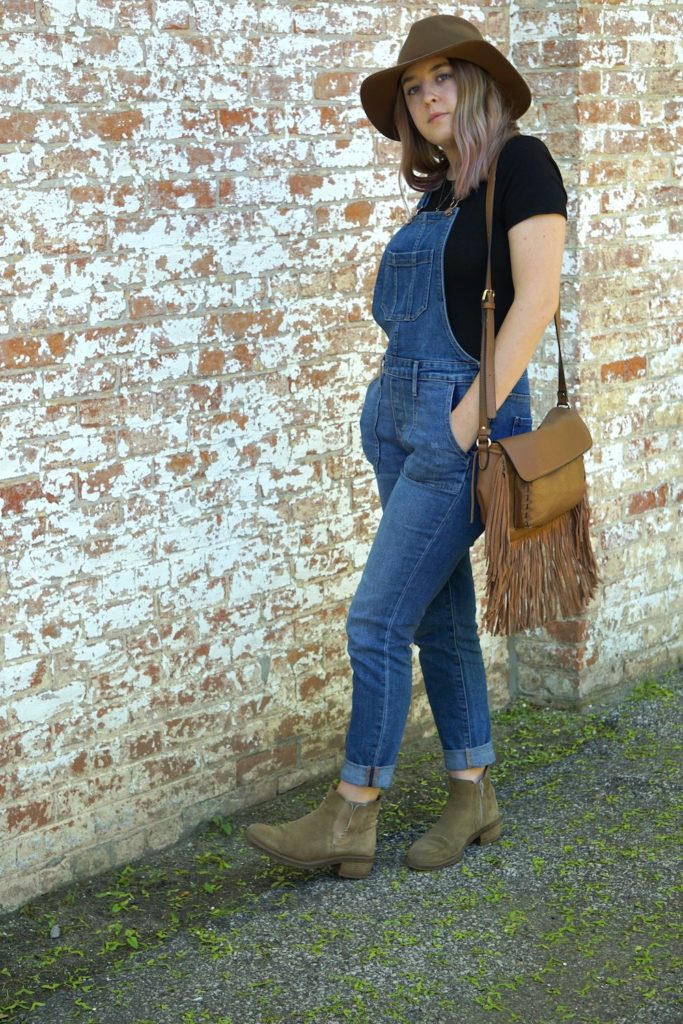 I like to think of the first look is an urban take on the adventurer. For this look I paired the overalls with a black bodysuit. Bodysuits work great with overalls because you don't have to worry about your shirt bunching up inside of the overalls. I also added my favorite pointed toe booties, fringe bag and wide-brimmed hat to give the look a little vintage vibe. I love to wear this outfit when going to the farmers market or grabbing coffee.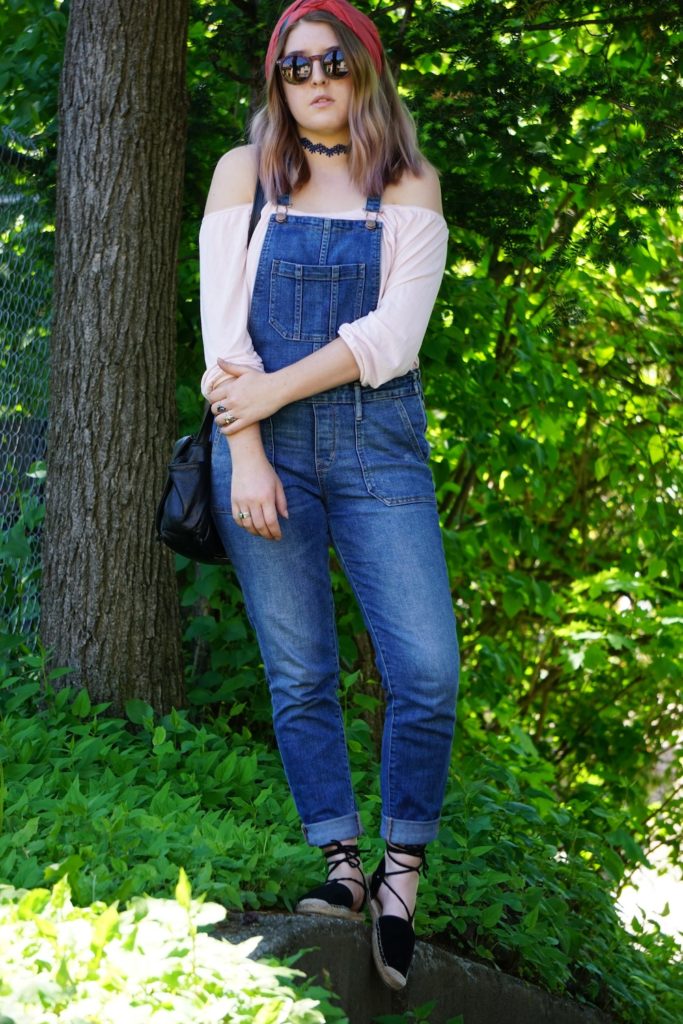 This next outfit adds a little bit more of a feminine touch to overalls. I have been loving the blush color that has been trending for this summer so when I paired this off-the-shoulder top with the overalls I fell in love. This outfit can go a couple different ways. Sometimes I will add a floral headscarf to this outfit to add a little bit of detail. Because this outfit has an off-the-shoulder top, a lace choker also looks great.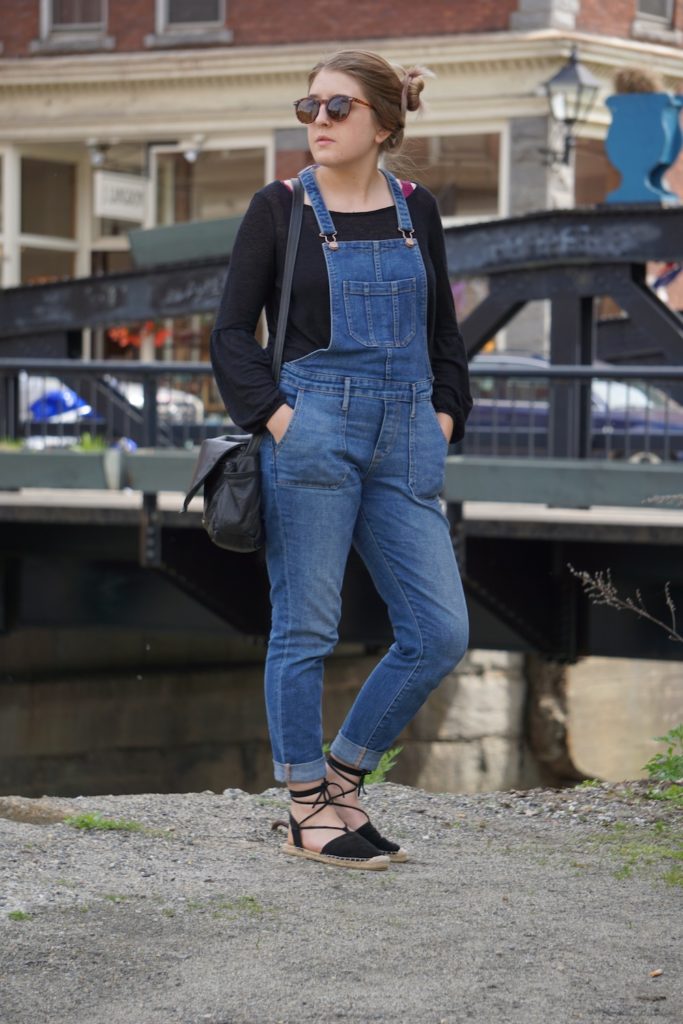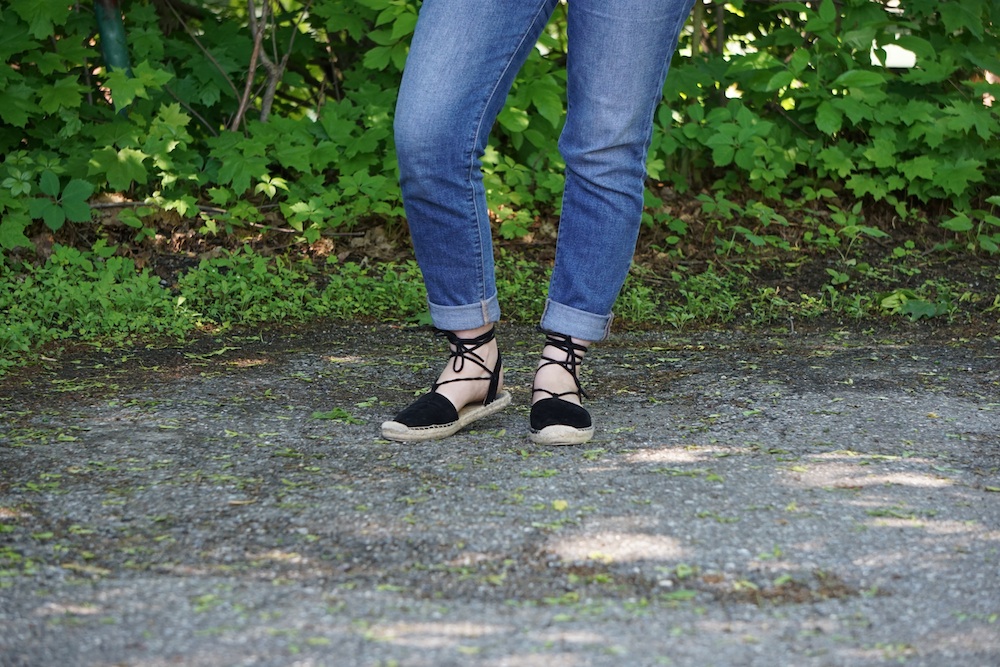 This last look is one of my favorites. I paired a bell-sleeved top to add a little flare with the overalls, as well as some lace up espadrilles to add some detail. Lastly, I pulled my hair back into two buns (Spice Girls style) to tie it all together. I love this look because It can go from day to night by adding a cute pair of detailed pumps and a leather jacket.
Whats your favorite way to style overalls? Let us know in the comments below! Don't forget to tag @Cfashionista.