Every time summer comes around, I always look for ways to change my look. Whether it is switching up my wardrobe or my makeup, I need something new for the warmer months ahead. I love to experiment with my eyeshadow and eyeliner to make my makeup looks more colorful or unique. I get a lot of my makeup inspiration from TikTok, and recently I came across the perfect viral trend: The White Eye Dot Trick.
How It Started
The White Eye Dot trick is gaining a lot of attention on TikTok. The WhiteDotTrend hashtag currently has over 7.2 million views. I have seen many attempts to recreate this creative eye look constantly on my for-you-page. So, I thought it was about time to give it a try. I first saw this trend explained by TikTok creator Michelle Diaz, who has been doing her makeup like this since 2017. She was inspired by another beauty influencer and decided to add her own twist to it. She first did this to get her eye makeup to pop and make people drawn to them. Many others have also used this trick to make people "hypnotized" by their eyes. I think this trend looks amazing on all skin tones. It accentuates your eye shape while giving an edge to your makeup look. This eyeliner trick is easy for anyone to attempt, no matter your makeup skill level!
How It's Done
All you need to do is use your preferred white eyeliner (liquid is recommended, but some have tried with a pencil) and add four white dots around your eye. First, add one white dot under your eye in the center of your lower eyelid. Next, add one aligned right above your upper eyelid between your eyebrows. Then add another by your inner corner and the last one on your outer corner. Simple as that! You can choose to add all four dots or just add two on your inner and outer corners, which many are doing to have a more simplified look. You can wear this with full, bold glam or basic makeup if you prefer not to wear eyeshadow. You could also use a different eyeliner color, such as silver, or even rhinestones instead! It is totally up to you. There are so many ways that you can make this look your own!
Best Eyeliners To Use
Here are some popular white eyeliners trendsetters are swearing by: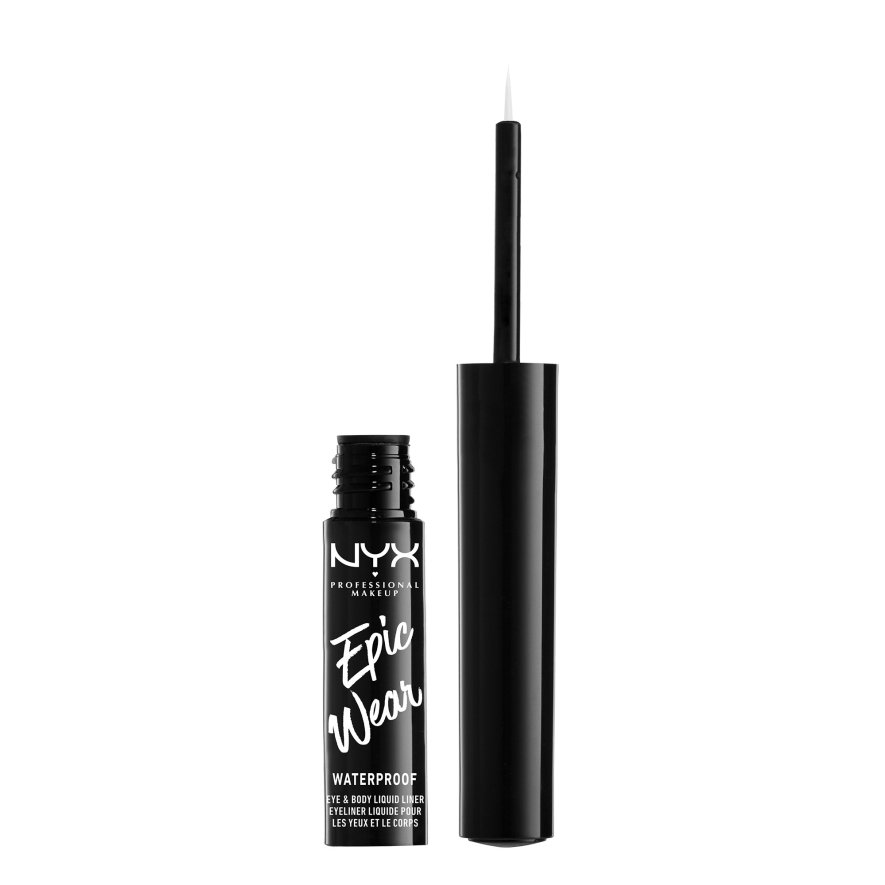 NYX Epic Wear Liquid Liner Waterproof Matte Eyeliner
This liquid eyeliner is a must-have for achieving the eye dot look! I've seen many recommend this liner, including Michelle Diaz, herself! It is waterproof, smudge-proof, and dries down to a matte finish. Your eyeliner will last all day with this product. $10.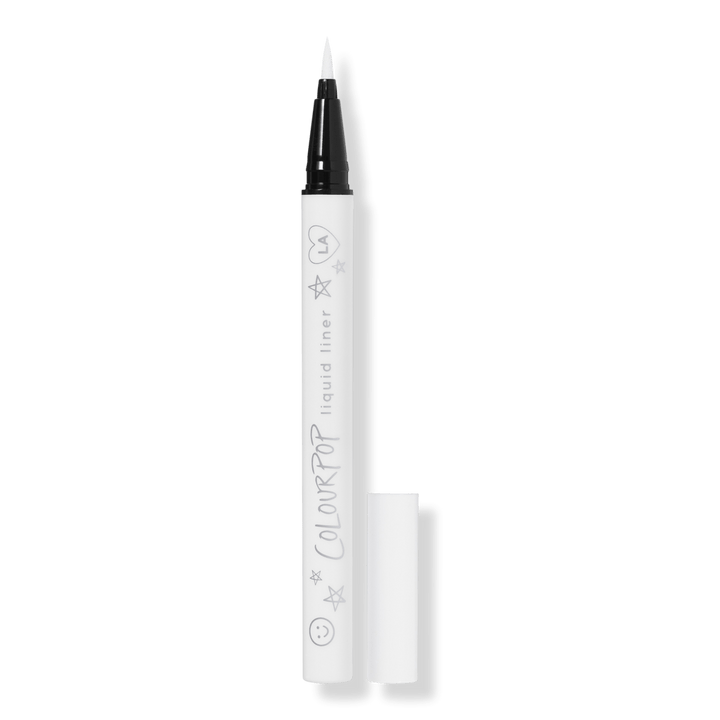 BFF Ultra Fine Liquid Liner
Here is another liquid eyeliner that is transfer resistant and guaranteed to last all day. It has intense pigmentation and a precise felt tip for easy application. $9.
Final Thoughts
The White Eye Dot Trick is a simple way to upgrade your makeup look. It is perfect for the summer and will make your eyes pop. I will most definitely be incorporating this beauty hack into my daily makeup routine.
Featured Image via Katherine Francis. Design by Her Campus Media.