Tell your mom to keep those old clothes because the throwback trend is here to stay! More and more, the '90s and 2000s are becoming a big influence on today's fashion. Vintage stores have become all the rave when shopping for denim and designer clothes. Whether it's real vintage, or vintage inspired, people are going crazy for super cute throwback looks.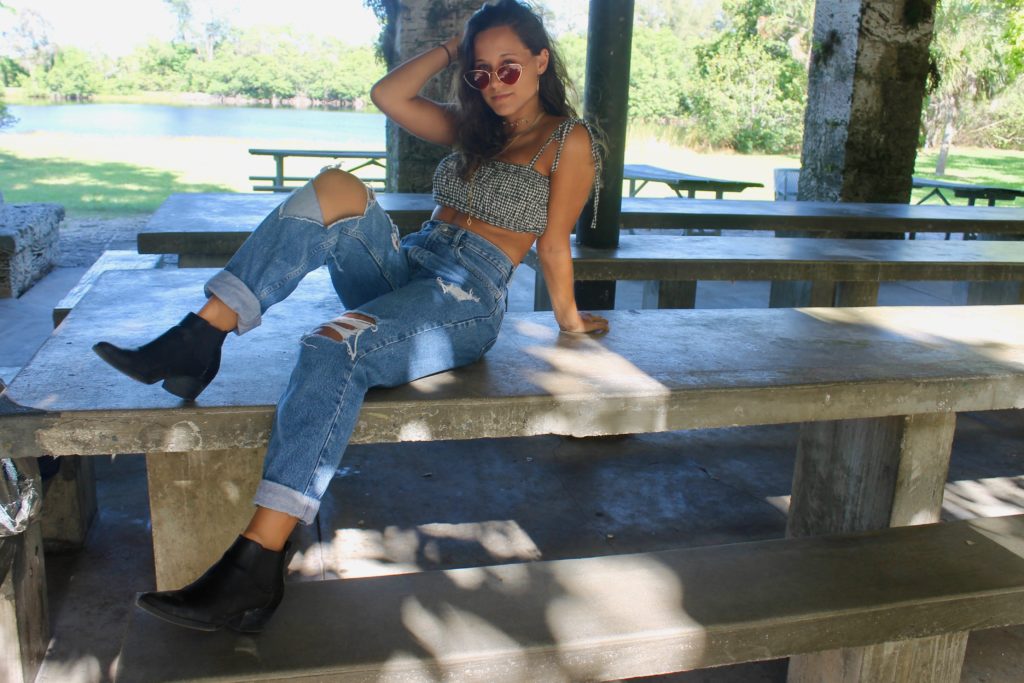 I love buying clothing from vintage stores and up-cycling them. I'm talking about big throwback trends like high-waisted mom jeans or shorts. I put cuts and rips in mine to add an extra trendy look.  You could have your own up-cycling party, cutting and ripping denim with all your friends! It's a fun, fashionable, and won't break the bank.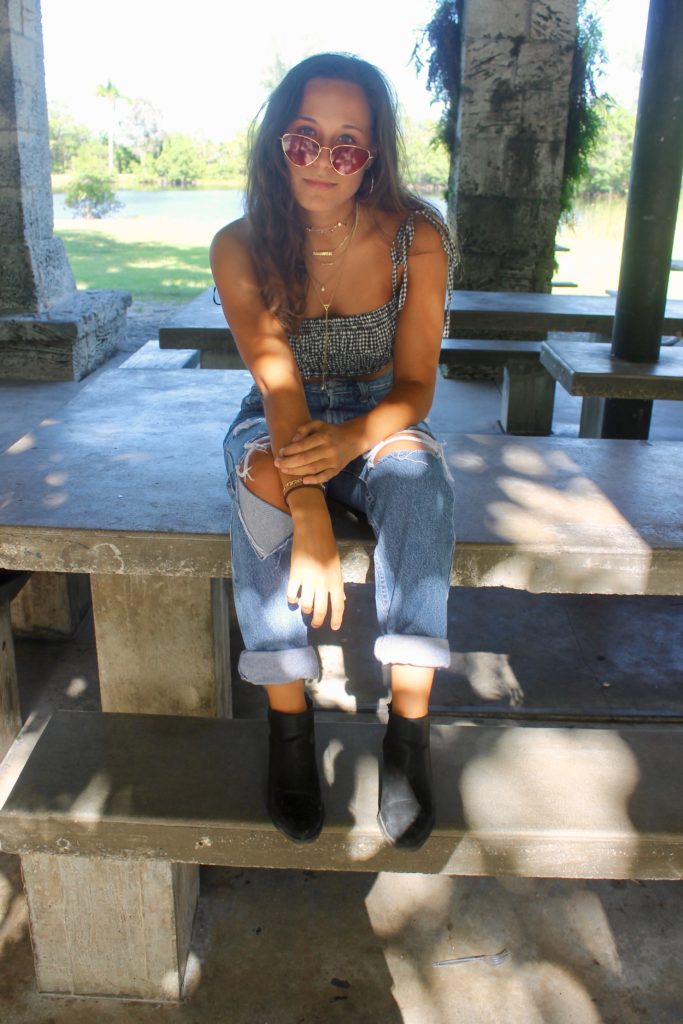 In the photo above, this Fashionista found an old pair of jeans in her moms closet, cut and ripped them, and turned them into an on trend, throwback staple!
Since mom jeans are so high-waisted, you can easily rock a crop top without it looking too much. Pair an off-the-shoulder crop with something high-waisted to add some vintage vibes to your look. You can also play with patterns to give your look some extra oomph! If mom jeans just aren't your thing, you can also wear a high-waisted jean skirt to get the same throwback feel.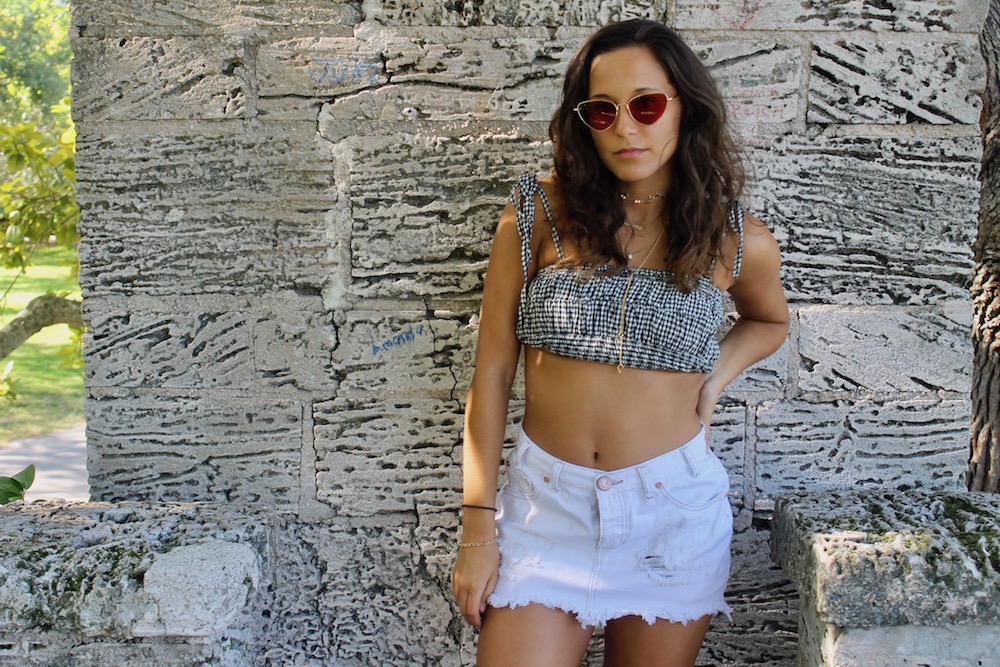 To finish off your look, make sure to choose the right accessories. In my opinion, doing that is what takes an outfit from drab to fab. Glasses with colored lenses are something I am loving right now. They add a vintage touch to an outfit without overdoing it. Whether red, yellow, or some other cool tint, colored lenses are making a comeback in many celebrities wardrobes.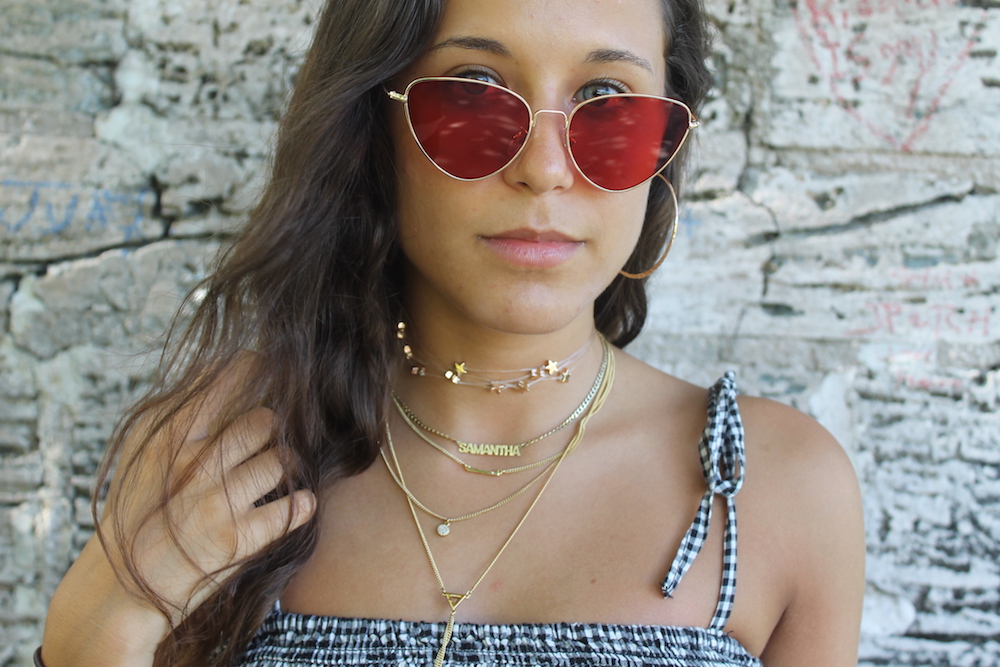 One more accessory that can't go unnoticed is the choker, my all time favorite '90s throwback. You can wear a choker with every single outfit, and it always looks good, especially since there are so many different kinds. Vans sneakers are also making a comeback in 2017. Add a cool pair of Vans like the "Old Skool" to give your outfit an edgier look.
The vintage trend is something I definitely will be rocking in 2017. Let us know your favorite thing about vintage and throwback trends in the comments below!