With Thanksgiving down and Christmas and New Years on the horizon, it is safe to say holiday season is in full swing. Typically the holidays are when beauty lovers go for their most glam looks; bringing their red carpet looks to the Christmas dinner table by playing with bold lipsticks and shimmery shadows. This holiday season, some fellow Style Gurus are throwing out the typical glitz and glam for more edgy makeup looks.
Trade in your classic red lipstick for a wine shade.
While the makeup trends are getting edgier and edgier, the holidays also means time with your family. By leaving the classic red lipstick with Taylor Swift in 2014 and picking up a deeper wine shade, you can still have the classic look with an edgy twist even your mom will approve of.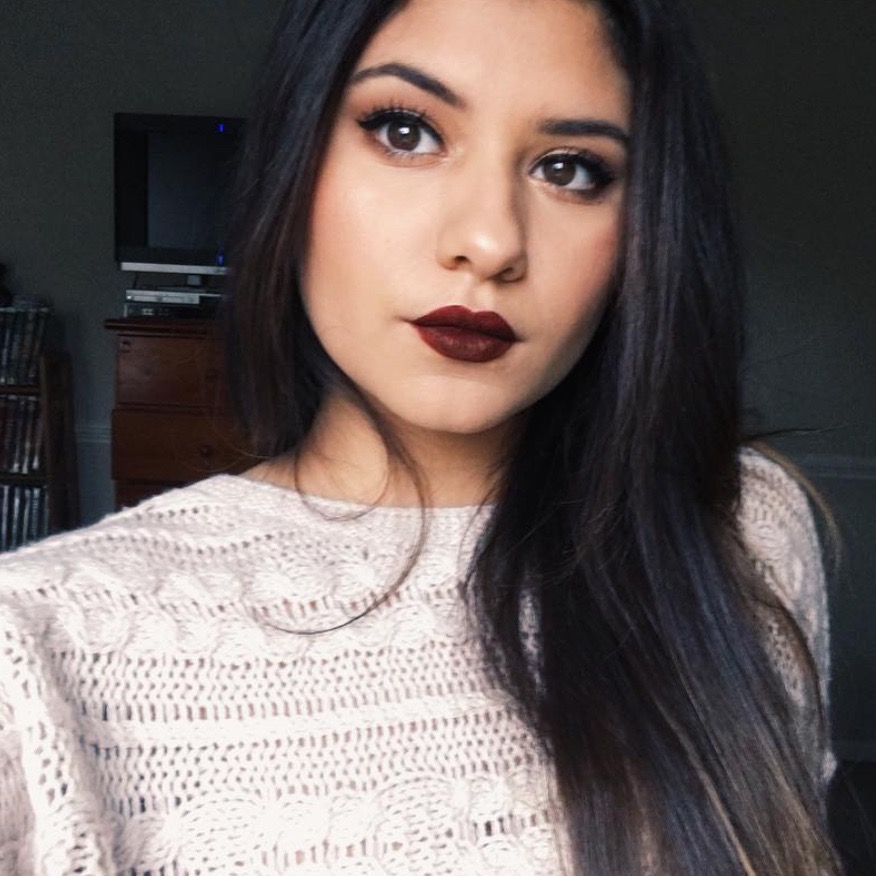 (Photo via @mariannaelisa)
The sharp and clean cat eye gets boring, take a walk on the edgier side with a smokey version.
The way to really conquer the smokey eye is blending until you can't blend anymore and extending your shadow to your lower lash line. When trying this look to smoke out your eye, work with shadows that aren't too dark like Naked, Buck and Darkhorse for my deeper toned girls from the first Naked Palette. These shades will give you the smokey effected without giving you raccoon eyes if you were to use black. After smoking out your eyelid, slightly carry down your eyeshadow to your lower lash line. Start with a small amount of shadow then build it up to increase the intensity.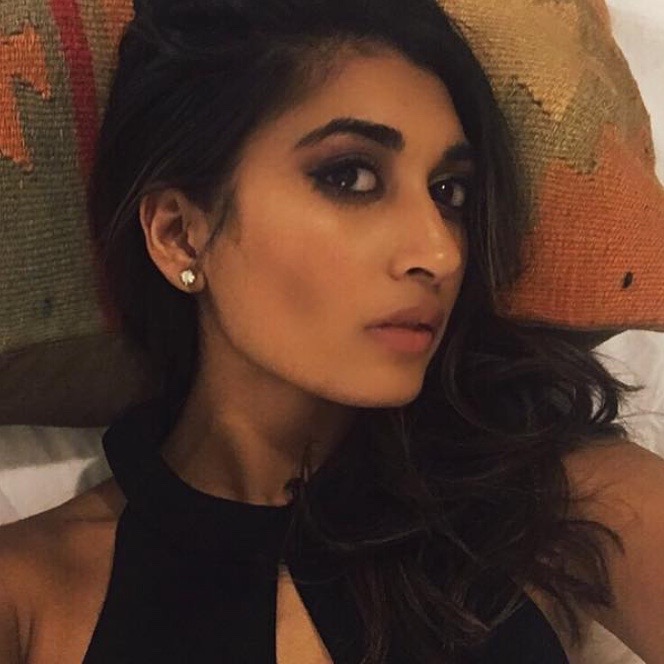 (photo via @neesh_nation)
Give your family a lesson in cheekbones at the dinner table with a killer contour. 
There are two types of girls when it comes to contouring, those who only use powder and those who use cream. The choice is really a personal preference. Cream can be easier to blend but using just a powder can be less intense. The main thing with this look is do not use a shimmery bronzer to contour. Stick with a matte bronzer shade and avoid a formula with an orange undertone. When contouring you want to add definition and create shadows. The wrong shade can add too much color taking away from the definition.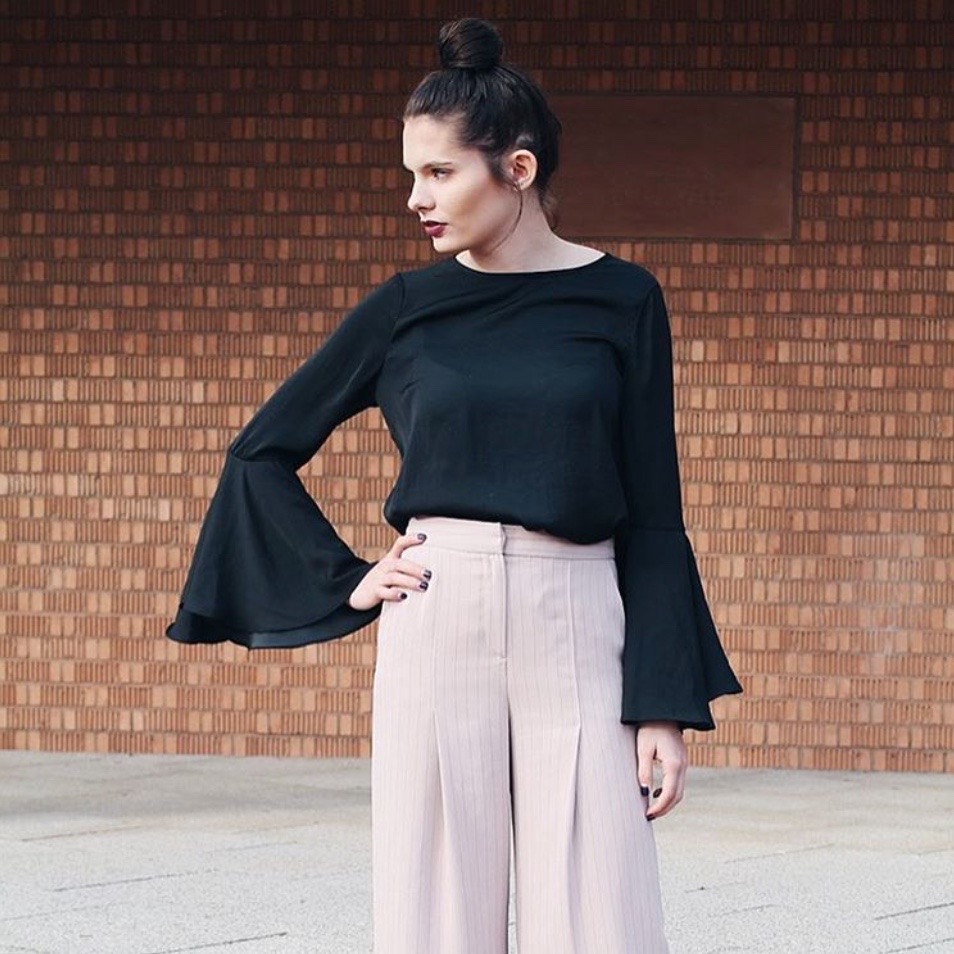 (photo via @queenhalpal)
Black it out.
For my super edgy girls out there, a black lipstick may be what you're leaning toward. The black stick steals the show so for the rest of your look keep it simple and balanced. Go for a simple eyeliner and slight contouring. Now if you like the intensity of a black lip but don't think you're ready to commit to that level of edginess, go for a dark cherry color. Dark cherry is just as edgy but has hints of red.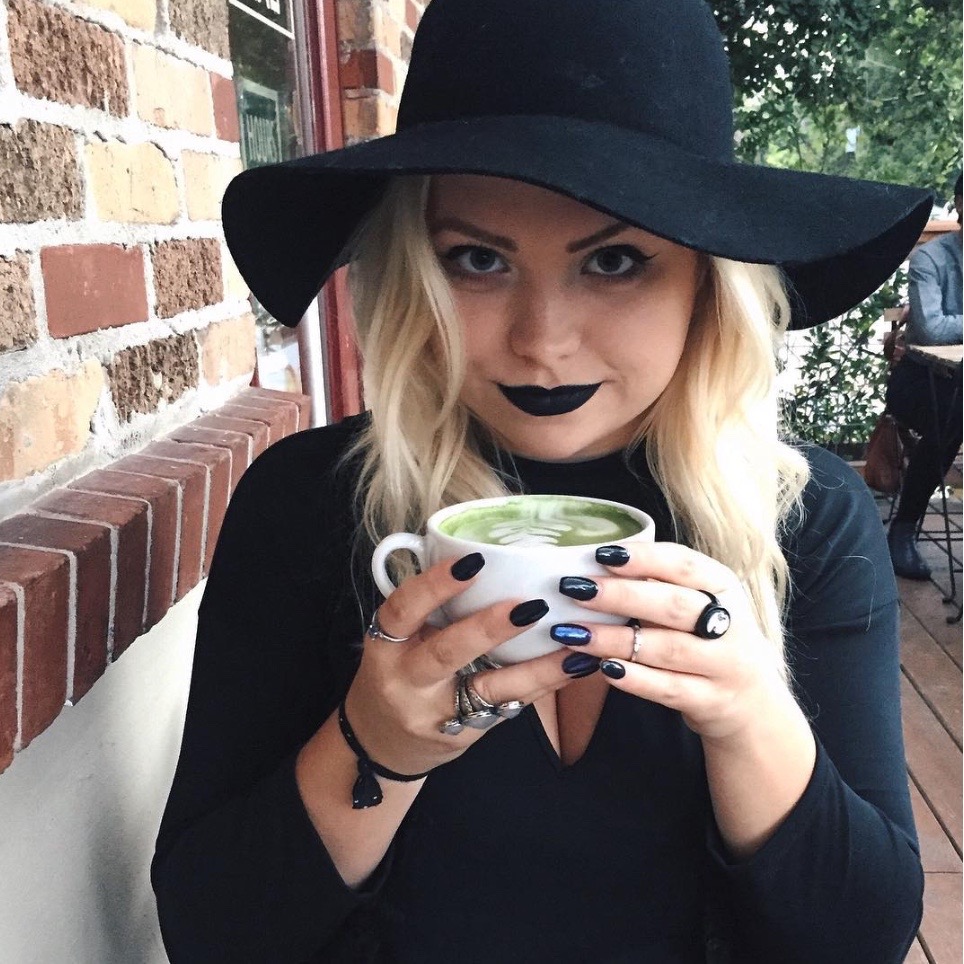 (photo via @shannamerceron)