Here's the thing: I love makeup. It's fun, creative, challenging, and extremely rewarding. Wearing it in the summer, however, is not so fun. My face gets sweaty and the heat completely melts the makeup off. Personally, I don't ever put anything on my face when spending the day outside or tanning by the pool. I'm sure many of you are the same way; this can definitely cause some issues when going out to a party or dinner. Luckily, this look will help you pull something quick but elegant together and not waste your expensive products.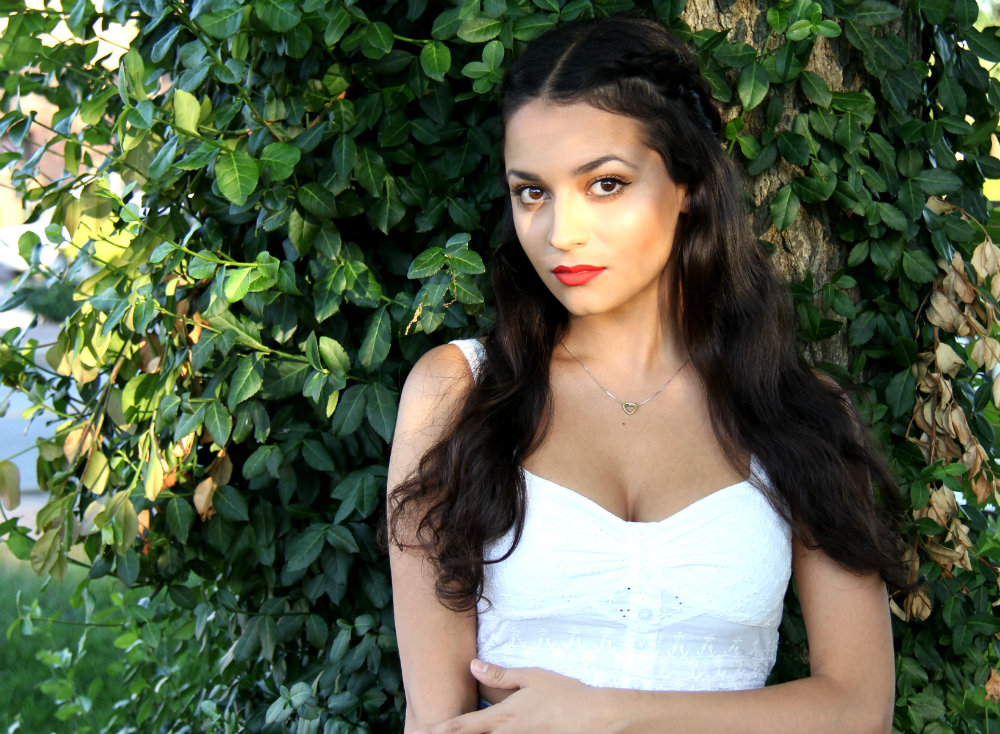 In this post, I'll show you how I get this easy summer makeup featuring a bold rusty red lip that lasts. Summer is the perfect time to use a warm color palette in your arsenal. Instead of wearing a dark burgundy lip, go with bright pink or brick orange. After all, colors like that look best in the summer and especially in the sun, so you shouldn't miss out! But wait, what's the best part about this look? I created it using all drugstore products, so you don't have to feel bad about taking your makeup off if you're going to the pool. 
How to Get the Look
Since it's summer, I always start out my makeup routine by applying a moisturizer that contains sunscreen in it. I cannot emphasize enough how important it is to wear sunscreen in the summer. Even if I'm not planning on being outside the whole day, I always put sunscreen with light SPF on before applying other products. For foundation, I use Maybelline foundation that keeps my face looking poreless and matte. As for mascara, waterproof Maybelline Big Lash mascara gets the job done. I love using waterproof products in the summer because they help me keep my makeup look fresh in the hottest weather. Since this was a fancier look for a dinner date, I also did my eyeliner but only applied it on the outer half of my lids.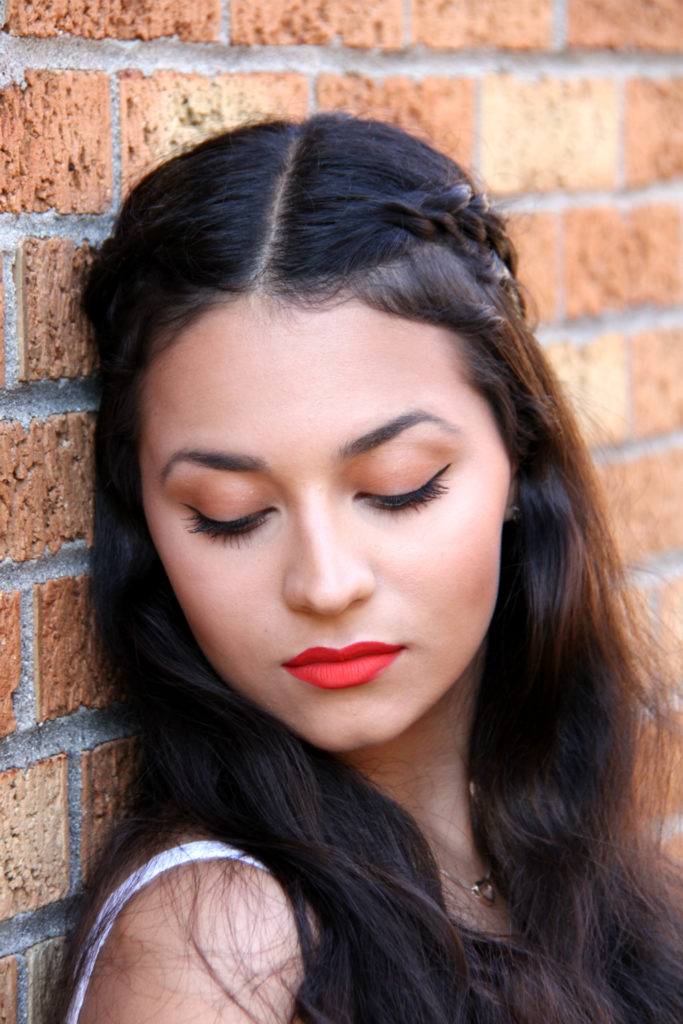 I highly recommend not to wear any eyeshadow in the summer, because it usually doesn't stay on well. Instead, I use a bronzer to contour my cheekbones and apply it in the crease of my eyes to give them more definition. Last but not least, the accent of this look, is, of course, on the lips. To get this rusty red lip, I used NYX lip cream in color Morocco. It's soft, doesn't dry out my lips, and smells amazing. 
To make the whole look even more summery and fun, I added half-up Dutch braids. They are easy to do and keep the hair off my face in the hot weather. For the outfit, I paired a white crop top and a denim button-front skirt together; a simple but trendy outfit like this doesn't take the focus away from the makeup and hair and really complements the rusty red lip color.
What are your favorite summer makeup trends? Let me know in the comments!