It's back-to-school season for university attendees everywhere. Whether you're a freshman stepping foot into your classes for the first time or a graduate student heading back to campus for the sixth year of your studies, it's definitely time to refresh your bookbag situation. Obviously, you'll need to carry around your laptop or iPad to each of your classes, as well as your handy notebook, a fresh set of pens and pencils, an array of highlighters, and of course, chargers for all of your devices. For all of the fashion-obsessed people out there, you do not have to sacrifice style for function, especially with these trendy backpacks and totes for your 2023 fall semester.
While many college backpacks are decked out with giant brand logos, mesh pockets, bungee cords, random clasps, and the like, these options are aesthetically pleasing and helpful for a busy day hitting the gym, going to class, stopping at the dining hall, heading out to work, and everywhere else you need to go. These trendy backpacks and tote bags definitely won't let you down this back-to-school season, and they will be your BFF all year long. Make sure you're set with all the class supplies you need for the semester, too.
Everywhere Backpack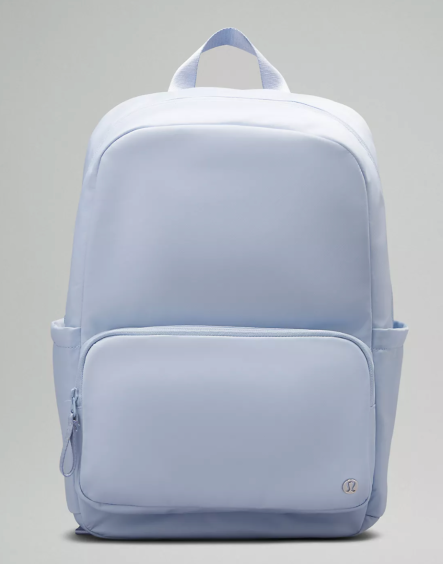 This monochrome backpack in color Blue Linen from Lululemon is simply stunning. It'll be easy to keep this bag in pristine condition as it's made out of water-repellent material. Plus, with two water bottle pockets, an internal laptop sleeve, and an external pocket, this is ideal for use all over campus, and on weekend trips. If blue isn't your color, you can also opt for this design in beige or black.
Vans Solo Checkerboard Tote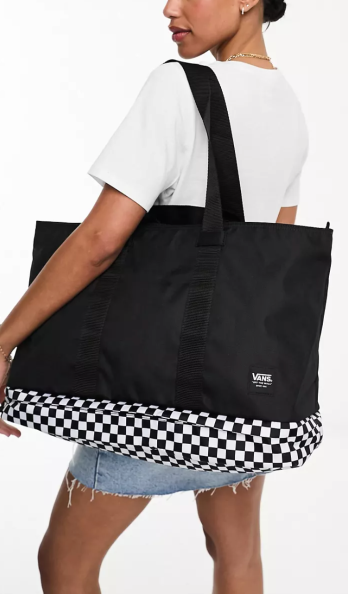 Who doesn't need a beautifully big tote with a bit of edge? If you're a Vans girlie, you need to get the checkerboard tote to match your slip-ons. This tote can easily store your laptop, cords, books, lunch, and anything else your day requires. The base of the bag also has its own zipper compartment.
BDG Corduroy Backpack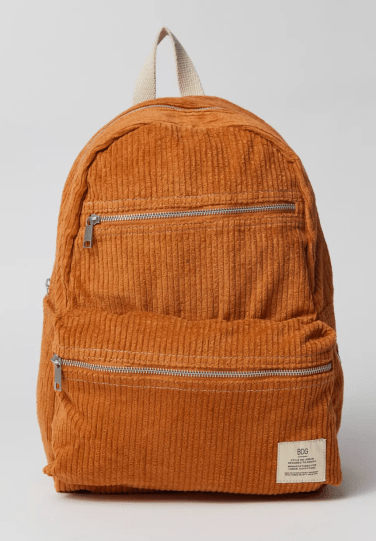 You can live your best Daisy Jones & The Six life with this corduroy backpack that screams 1970s. With two external pockets, an internal laptop pocket, and internal organizer pockets, you will have enough space for all your school necessities, as well as your little trinkets. You can also opt for this backpack in colors of pink, maroon, teal, and yellow.
Mancio Vintage Laptop Backpack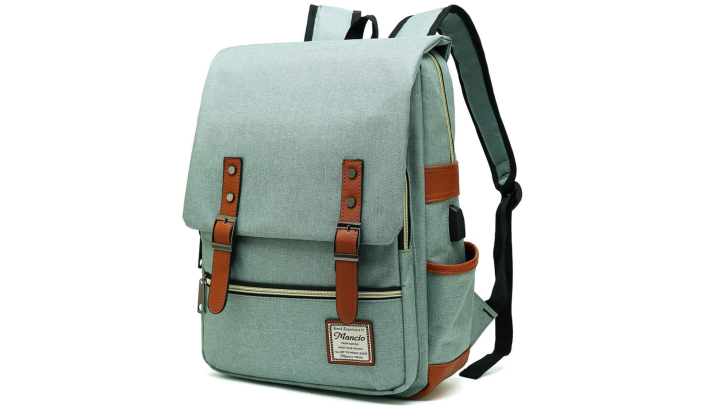 If you love vintage, but don't want to pay any steep prices, you can opt for this vintage-inspired backpack for less than $20. With a laptop pocket, water bottle pocket, and charging port, you will have battery life on 100% wherever you go.
Jakayla Canvas Tote Bag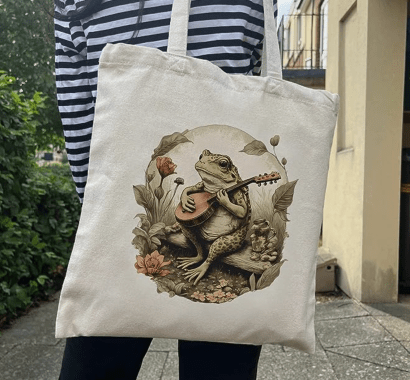 Sometimes, your school year doesn't require the most spacious bookbag money can buy. If you don't need much more than a laptop and a few books, a standard canvas tote bag may be your best friend this school year. Grab a bag that shows off your personality. I mean, who doesn't need a frog playing the banjo to brighten their day?
Fjallraven Kanken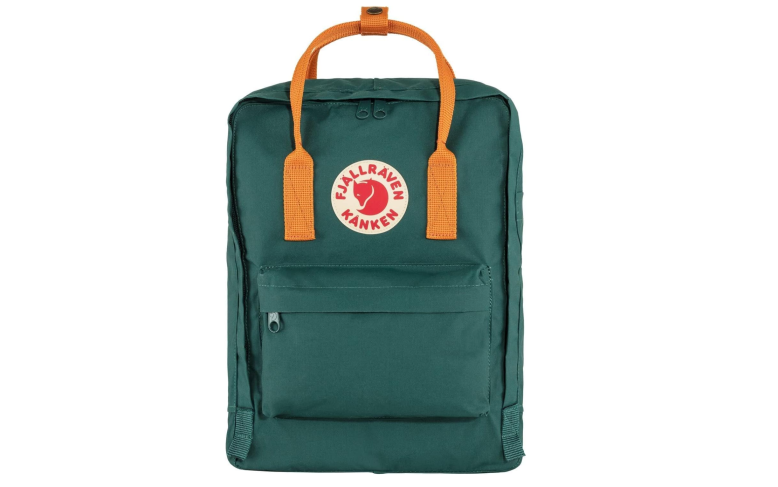 One can never go wrong with the classic Fjallraven Kanken bag. It's made of water-resistant material and can be carried like a backpack or via its top handles. With a vast array of cute colors, you'll find the fashionable bag that fits your personality.
Carhartt Convertible Tote Bag With Backpack Straps
If you're all about the cargo trend this 2023, you definitely have to head to the brand that is king of the look. This Carhartt tote/backpack is simple, but so on trend for the year. It easily fits your laptop in an internal sleeve, and stores pens and pencils in its side pocket. You can also get this bag in colors gray, purple, or black.
LOVEVOOK Laptop Tote Bag
Whether you're working in the library or heading to your internship, you can have a tote that looks super professional and fashionable, and is functional for all your academic needs. With 10 internal pockets, you will be organized AF with this tote, and will have the ability to fit in your laptop, notebooks, chargers, and beyond. You'll also receive a small handbag with the main tote for your tiniest items.
Nike Heritage Eugene Backpack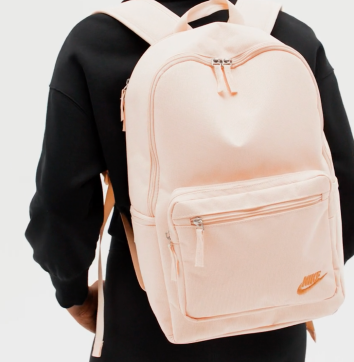 This Nike bag has 4.7 stars for a reason. Not only is it quite adorable with a subtle logo, but it's super effective for the busy college girlie. You'll have easy access to your laptop in its padded sleeve, zipper pockets on the side and front to hold your keys and phone, and padded straps for comfort on your long campus walks.