Created with Topshop
Between scary professors, the guy across the hall, and hundreds of new classmates, the first day back to school is not without its pressure. Yet while the first day back used to be the time to go all out, every cool girl has come to learn over the years that it's the kiss of death to look like you tried too hard to look good—and who has time, anyway? You have syllabi to review and reunions to host.
Fortunately, we got the chance to catch up with the coolest girls we know to check out their style essentials and back-to-school basics. Keep scrolling for some seriously effortless inspiration on how to style key pieces to impress on your first day back.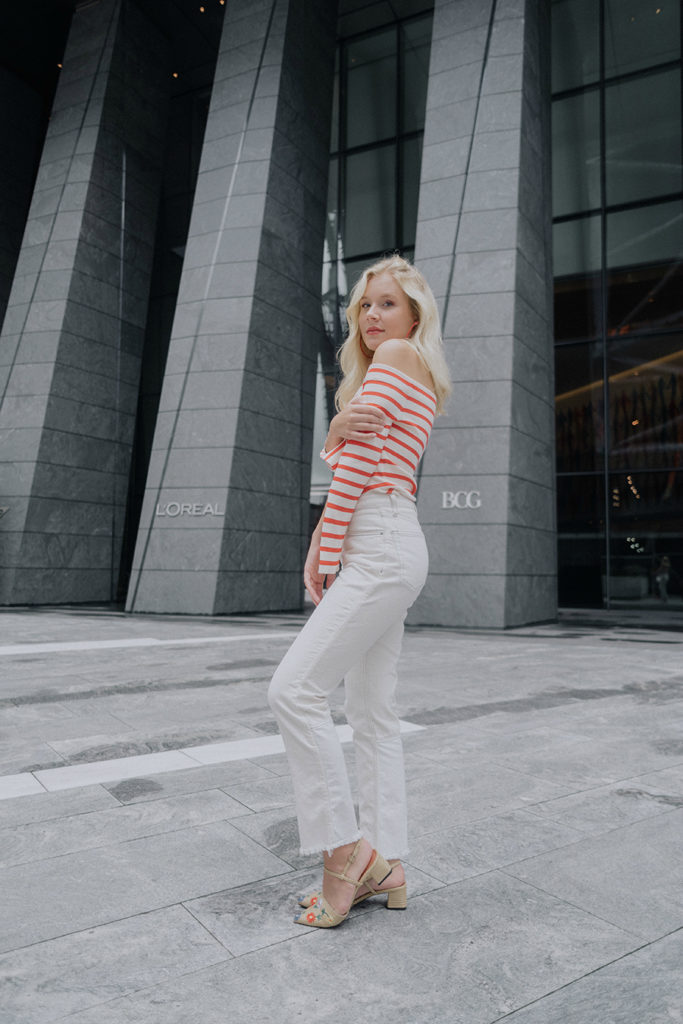 "When you go to school in NYC, it's easy to blend in with the millions of people
roaming the streets. Instead of choosing muted colors this fall, I wanted to pick
statement patterns like these attention-grabbing stripes to help me stand out. Plus,
the cream color warms up the top and makes it a great autumn take on nautical
stripes!" – Kiki Murphy, Style Guru at NYU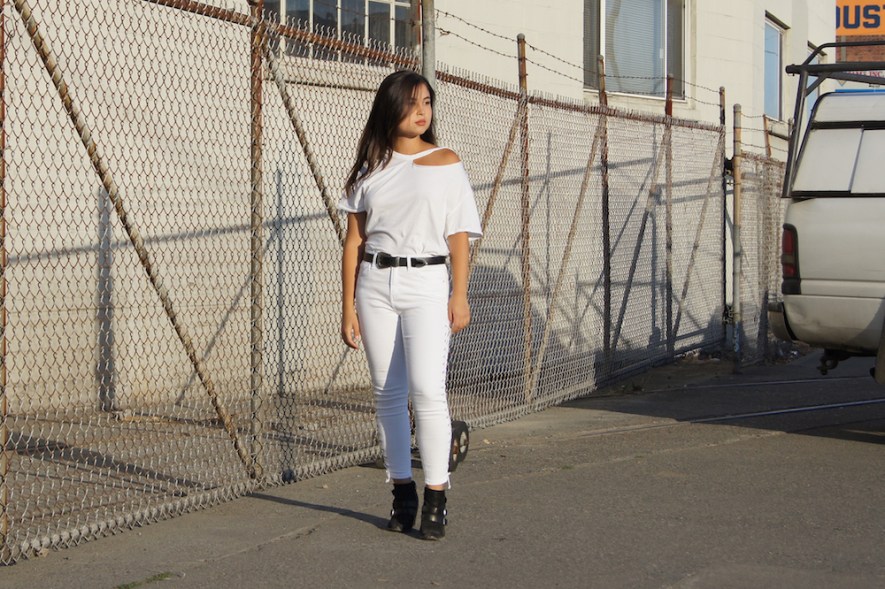 "I'm in an all-girl rock band and I like to add a touch of grunge to all my outfits. I love Topshop's MOTO line since the pieces are both flattering and badass. I can totally see myself rocking their MOTO Lace Up Denim Mini Skirt both on campus and on stage." – Tigerlily Cooley, Style Guru at Fordham University
"We all have those days when we can't figure out what to wear for class, which is why
it's good to own wardrobe staples that are easy to throw on. I like that I can rely on
Topshop for those basics, as well as strong statement pieces for when I want to spice
up those everyday looks. It's definitely my go-to destination for back-to-school
shopping!" – Jade Sayson, Style Guru at Columbia College Chicago
The first week of school is all about creating a solid foundation for the semester—so why not do it with your wardrobe, too? Instead of going all out with statement pieces and over-the-top looks, create a vibe that's simple but strong. Feeling inspired, but lacking the basics your wardrobe needs?
Be sure to check out Topshop for 10 percent off everything for all students—because it's possible to look great and actually still afford all the textbooks you need to pass your classes.