The long awaited summer at the Jersey Shore has finally arrived. As the crowds drive in, Memorial Days kicks off summer at the shore. The beach towns are full of life and the streets are buzzing with tourists and locals mingling and shopping. Each day of the season is jam packed with the beach, backyard barbecues, boardwalks, new adventures, and late nights out.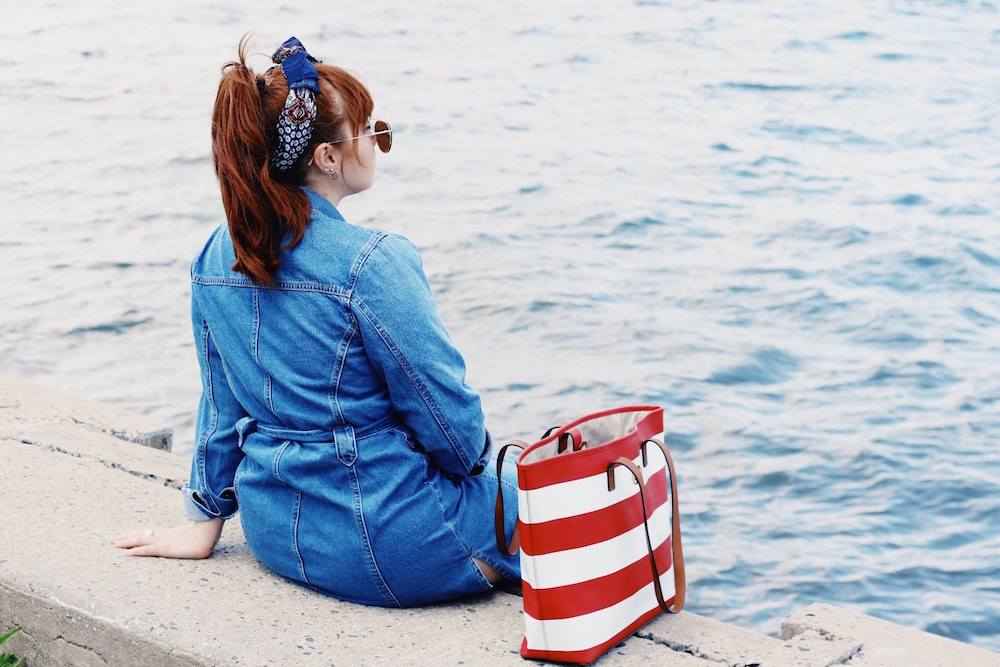 Spending your summer at the Jersey Shore, you need an outfit that can do it all. From the heat of the summer to the breeze rolling off the water, you want an outfit that is as chic and relaxed as the town you're spending your summer in. This Fashionista is dressed in a long sleeve denim button-down dress. You simply cannot go wrong with this versatile all-American classic; it will give you endless outfit options all summer long.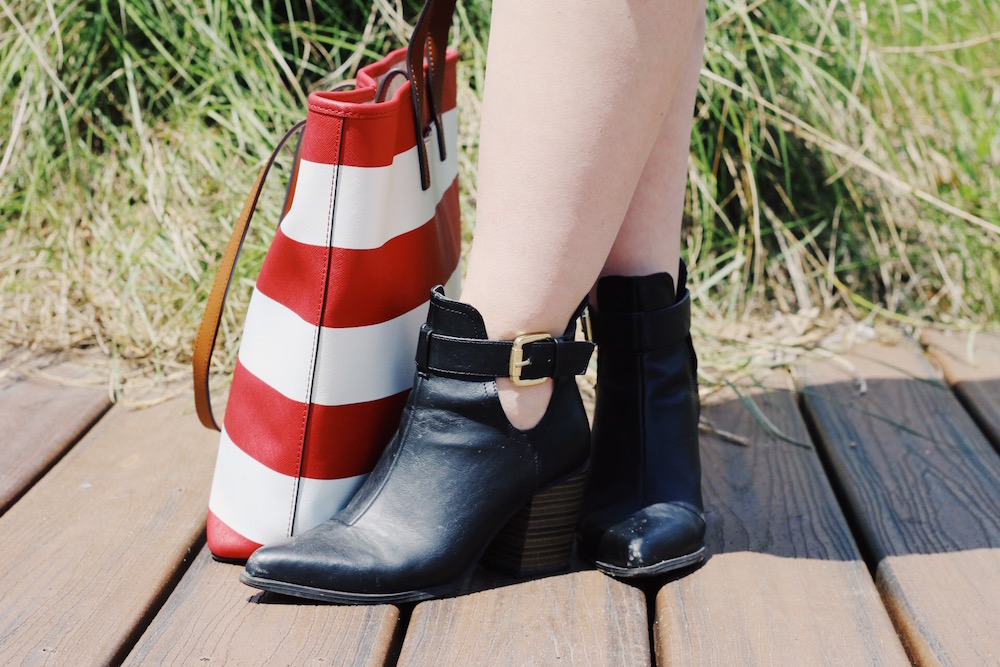 Both a statement piece and a closet staple, this dress is paired with black leather ankle boots. making the overall look comfortable, quick, and effortless. The dress and boot pairing can go from brunch to dinner and even a night out. Her hair is tied with a silk scarf giving a retro vibe to the whole outfit helping the look go from day to night. Her rimless aviator sunglasses are an essential for the summertime. Both stylish and functional, they can be used at the beach and anywhere else your summer takes you, they are the perfect completion to your shore summer style.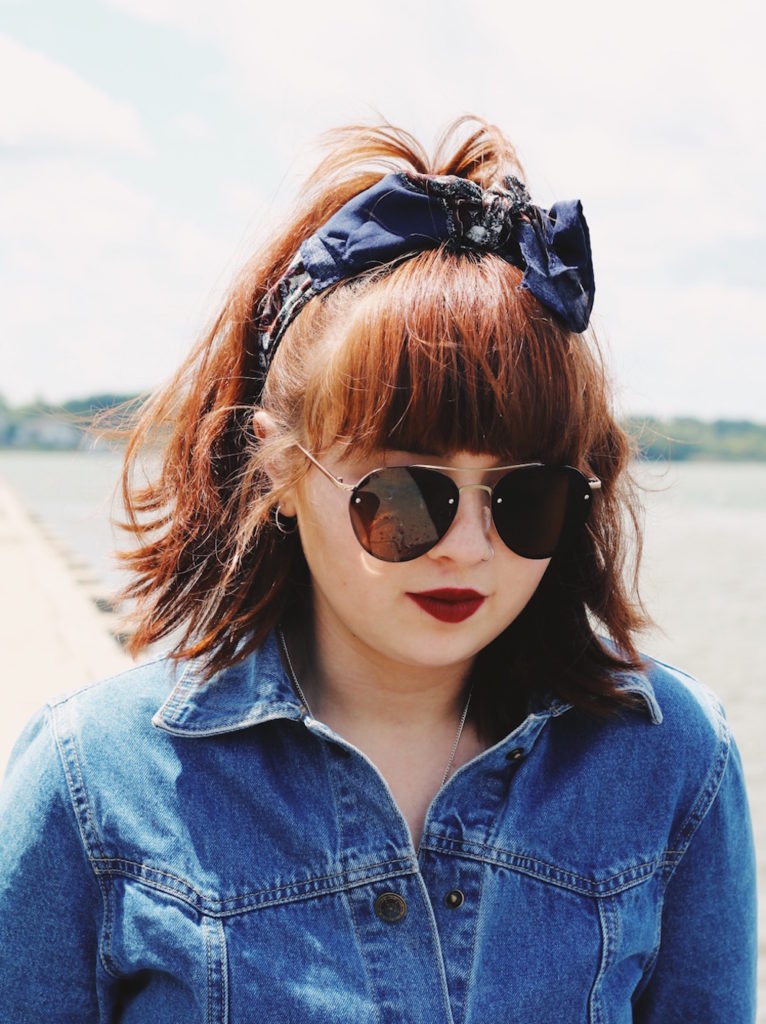 From the beach to the boardwalk or a night out, this red and white striped bag is perfect all summer for every occasion. Stripes are in this season, and this bag will grab everyone's attention. Make sure to always keep sunscreen and your favorite pair of sunglasses inside, both essentials in any beach town.
The Jersey Shore is one of the best places to spend the summer, keep your style fun, comfortable, and unique.
What are some of your favorite summer styles? Show us on social media! Don't forget to tag @Cfashionista.