What has been in your wardrobe for ages and is still not outdated? Denim! Although, one thing that is outdated with your denim are your seams. Say goodbye to the seams on your jeans. Adios clean-cut hemlines; we want frayed finishes on our pants.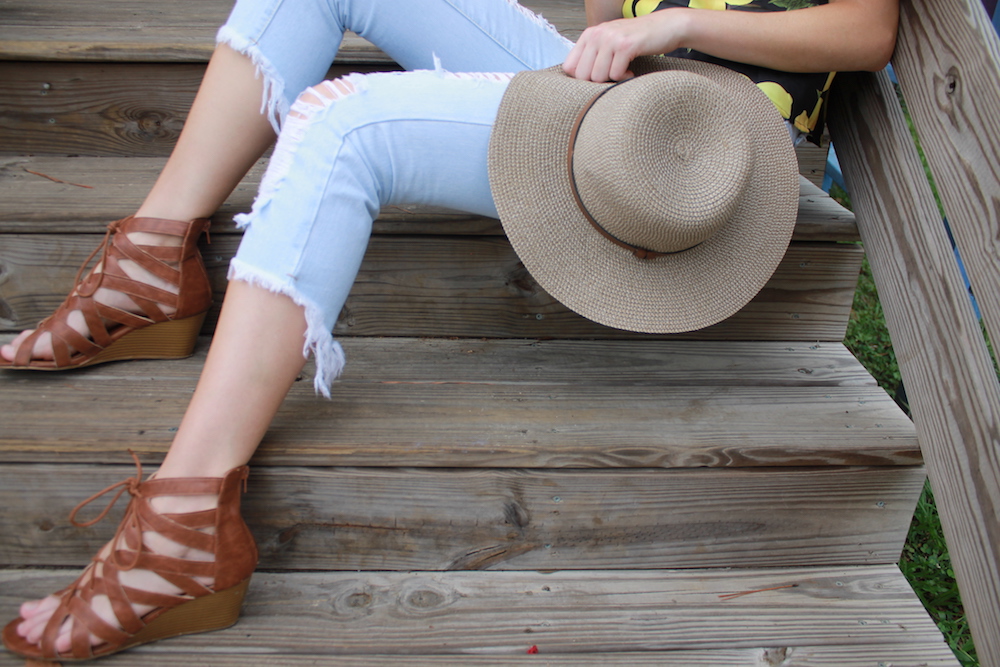 You'll never have to worry about denim going out of style, only the style of denim being outdated. Denim has the options of being flare, straight-leg, or skinny. Now we add the fringe hem to our list. It's such a fun way to add a little edge to your jeans (literally).
There is a constant pressure for the fashion-conscious community to alter conventional styles and produce unique varieties. We want to stand out in a crowd full of boring jeans. We all know the smallest details can really make a massive difference to your outfit. These raw yet craftily frayed seam lines look effortlessly casual but still add an edge to your overall ensemble.
Searching these jeans on the internet, you'll see way too many DIYs on how to make your old skinny jeans or flares into these fun jeans, but not enough tips on how to style them. I'm here to fix that.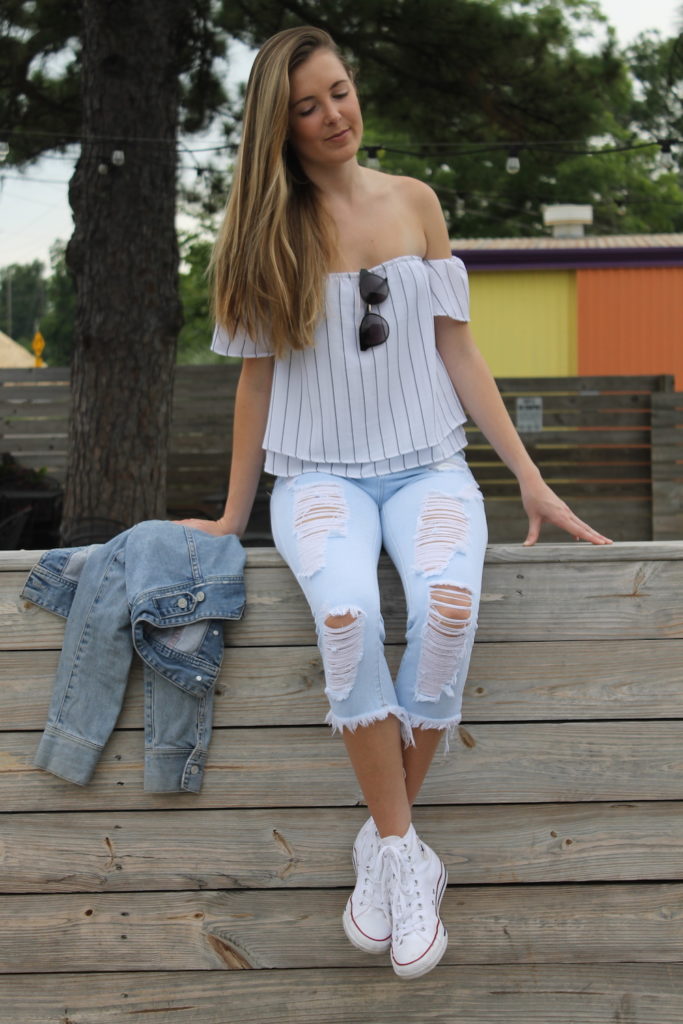 This Fashionista is showing you how to slip on some summer sandals or kick back with more casual Converse. Both of these shoes are ankle high, extending the length of her look. Both ensembles are also paired with an off-the-shoulder top, a great summer look for any hot day. The sun hat and lemon top combo is a fresh and exciting way to dress up the fringe hem jeans with sandals. The striped top and cat-eye sunglasses show a more laid back and cool look.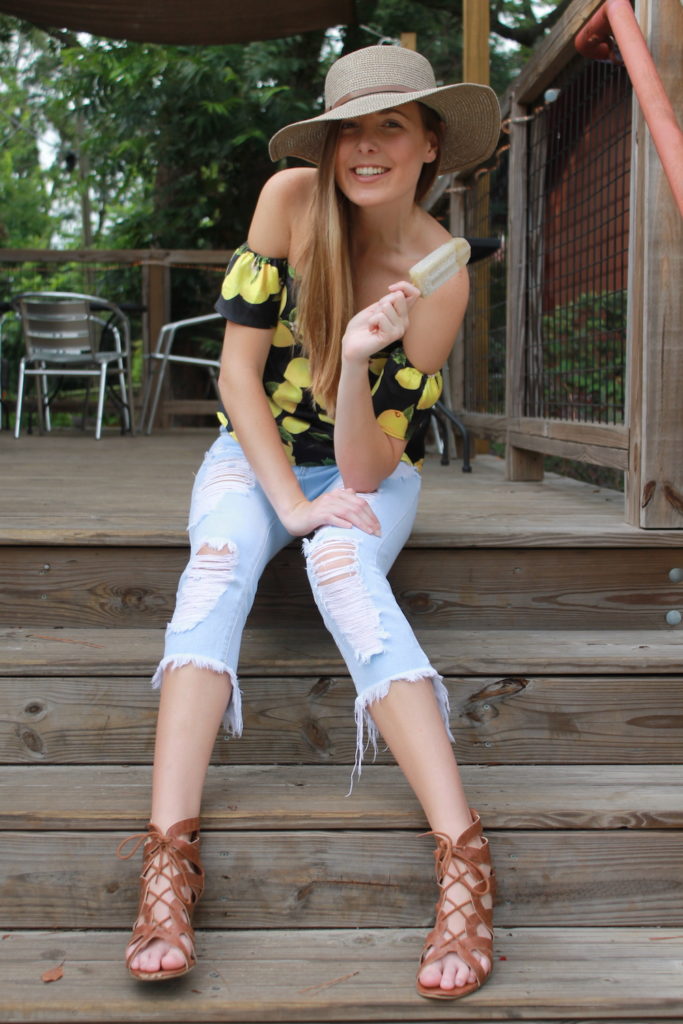 Regardless of which trend you prefer, or even if you dislike the trends completely, denim is making a serious statement. This timeless piece of fabric is never going to go anywhere, and it will continue to offer you the versatility and unique quality you need.
How do you plan on styling this denim trend? Show us on social media! Don't forget to tag @CFashionista.