Graphic T-shirts are, hands down, the number one staple item in my wardrobe. They're super comfortable, you can style them an infinite number of ways, and most are relatively inexpensive. On a serious note, if you don't have a solid collection of cute and trendy T-shirts in your wardrobe, it's time to go shopping.
Here, I style one of my new favorite T-shirts three different ways to prove just how versatile it can be.
Trendy and Polished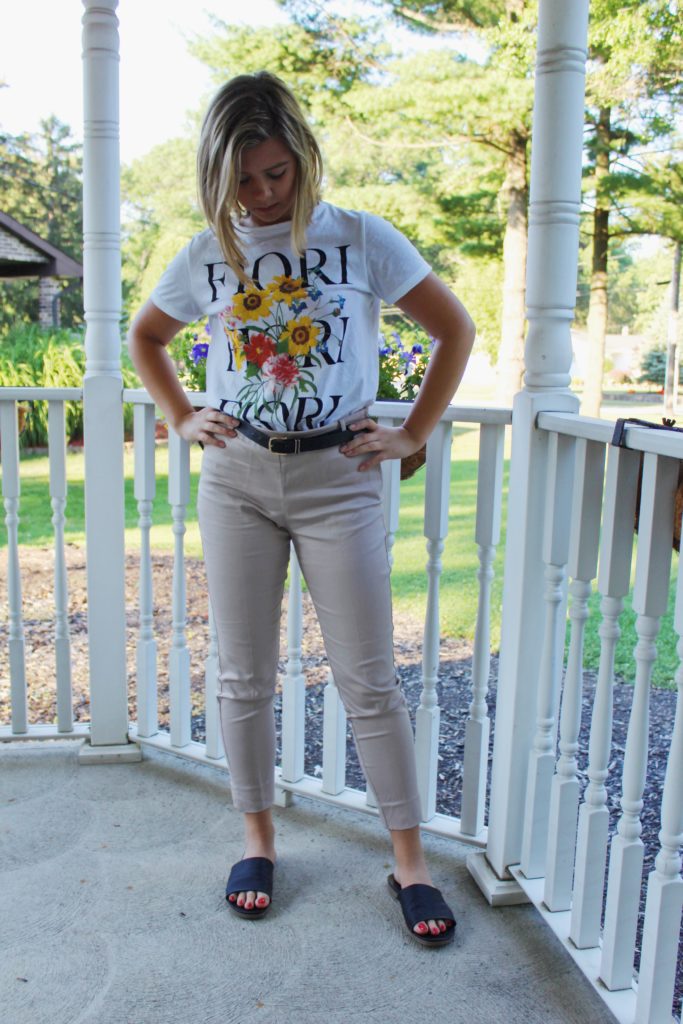 Take your favorite graphic T-shirt and pair it with a simple pair of slacks. Add a belt for a stylish and functional accessory and tie the look together with your favorite pair of shoes. I decided on a sleek pair of black sandals, but white tennis shoes or a pair of derby shoes would look great as well. Keep it as simple as this, or you can add a few additional pieces such as a watch and purse to truly complete the look.
Biker Chic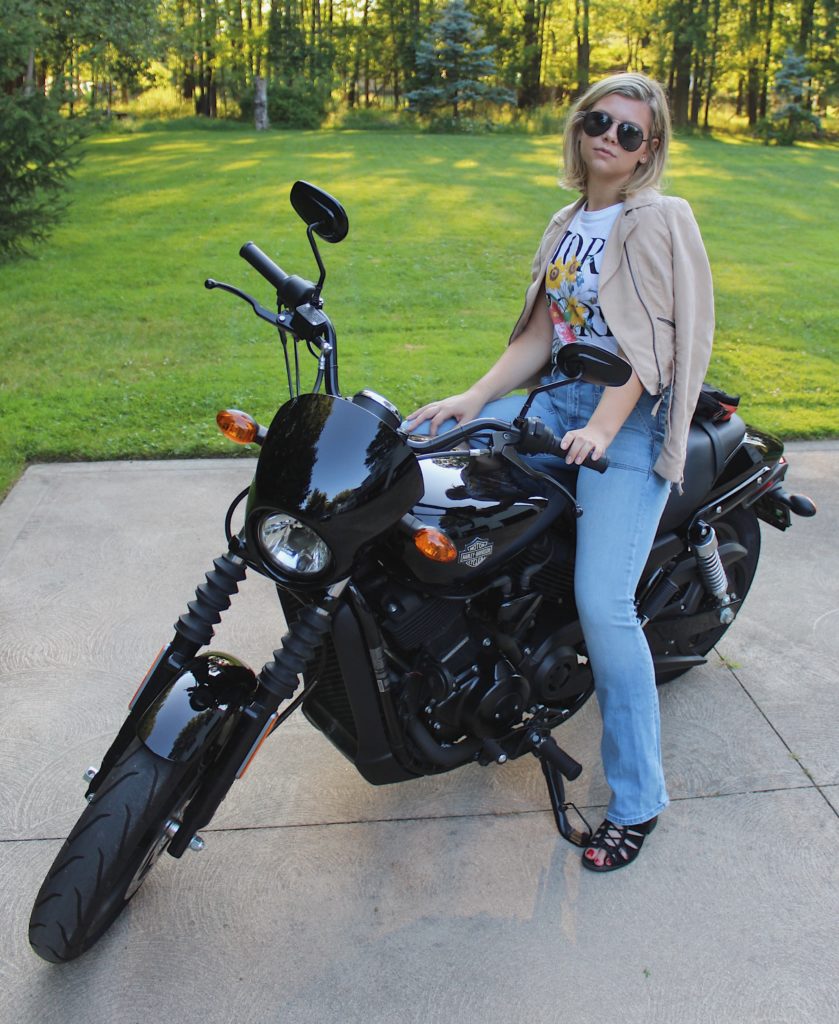 Embrace your inner rebel with this totally killer look. Take your favorite graphic T-shirt and tuck it into a groovy pair of flare jeans. Drape a leather or suede jacket over your shoulders and throw on an edgy pair of shoes. Complete the look with the coolest pair of sunglasses you own. My choice was an all-black pair of aviators. All you have to do from here is hop on your bike and ride off into the sunset.
Girly and Playful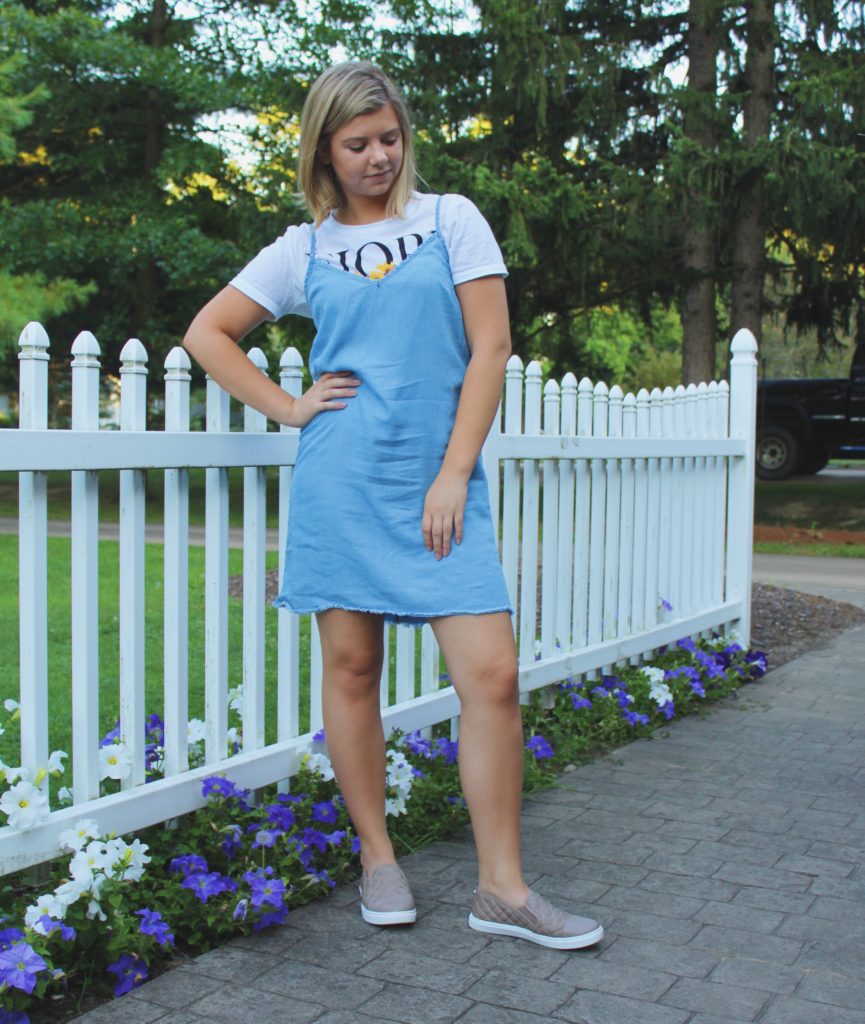 A major trend this season is wearing a basic shift dress over a plain or graphic T-shirt. It's so simple, yet totally adorable and ideal for these hot summer days. For this look, I wore a denim shift dress over my graphic shirt and paired it with a pair of nude slides. Once again, you can keep it as simple as this, or choose to include your favorite accessories to spice it up a bit.
There are a million other fashion-forward ways to style a T-shirt, which is why they truly reign supreme. Don't be afraid to switch it up and try a look that's a little out of your comfort zone! Fashion is all about taking risks.
Next time you're rocking your favorite graphic T-shirt, make sure to snap a picture and tag @CFashionista on social media!
SaveSave