I always find myself struggling with outfits when the summer-to-fall transitional season begins. It's that awkward period of time where it's too chilly for sundresses but also too warm for turtleneck sweaters, leaving us fashionably confused, to say the least. Brisk mornings lead to blazing heat by noon, and then we're back to the chills by sundown.
When planning a transitional outfit, I try to do a combination of both summer and fall pieces; it's fun to play with pieces that might not usually go together, and it also helps to combat the wacky weather. It's all about creating a look with perfect balance. For this outfit, I paired a basic oversize cream-colored hoodie with my favorite pair of frayed Levi shorts (a thrifted gem). I love this play on proportions; I'm not used to seeing a hoodie and shorts combo as an actual look, but when it's done right and with purpose, it's actually sporty and chic.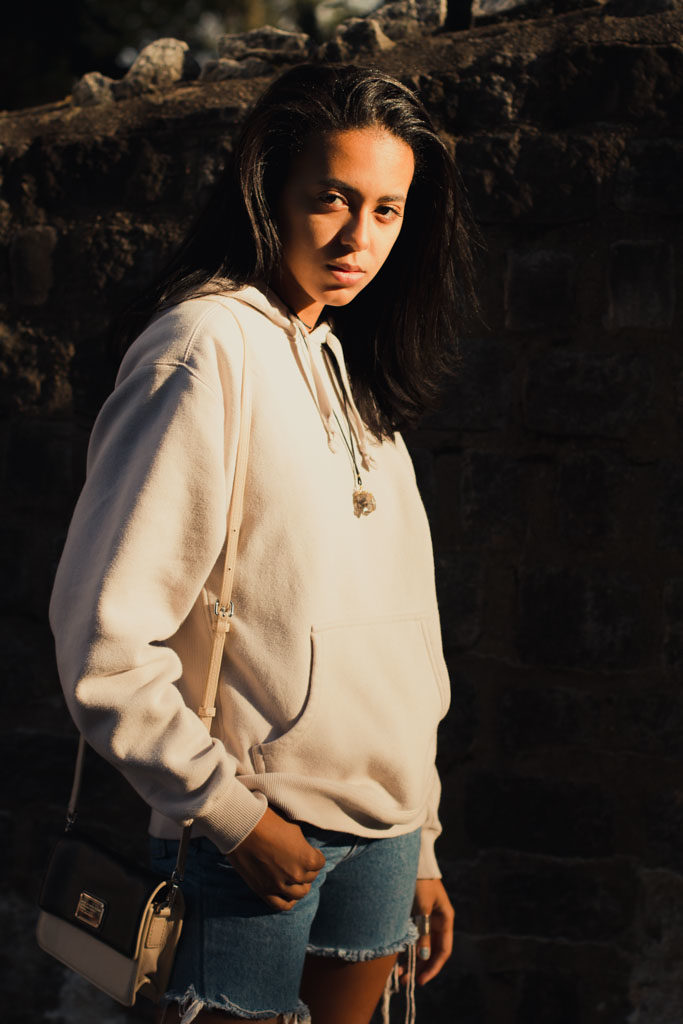 To accessorize, I paired my Nike SB Blazers, my Marc by Marc Jacobs shoulder bag, two thumb rings, and my new Tibetan black quartz crystal necklace. It's all about detail here—the cream color coordination, fraying denim, and minimalist accessories all come together to create a very easygoing, transitional look.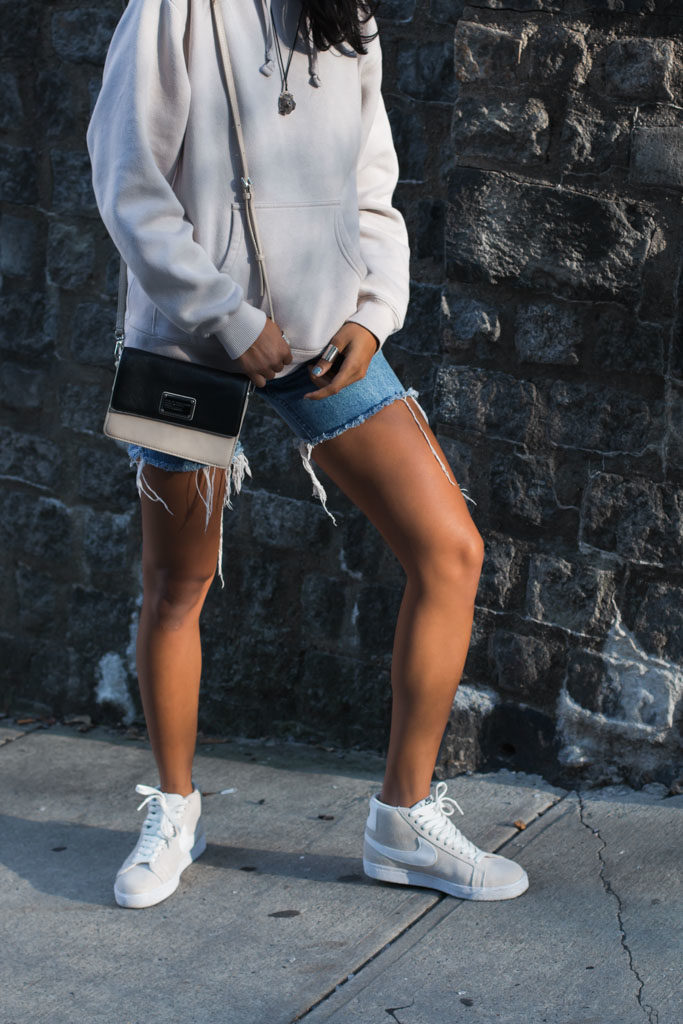 Here you have it: a simple outfit idea for transitioning from summer to fall. Make use of what's in your closet, play with layering and proportions, be weather-conscious, and just have fun with it!
What are some of your tips and tricks for a cute transitional look? Share your ideas in the comments below!