We all hit a point toward the end of the semester where we get lazy with our fashion. All we want to do is dress in sweats and go to class. However, this Fashionisto shows us that you can keep it cool and casual with streetwear.
The first component of this Fashionisto's laid back style are his slightly baggy Levi Brand Jeans. Jeans are the perfect pants for any outfit and you can style them however you like. He chose to cuff his jeans slightly above his sneakers to give it his own unique look.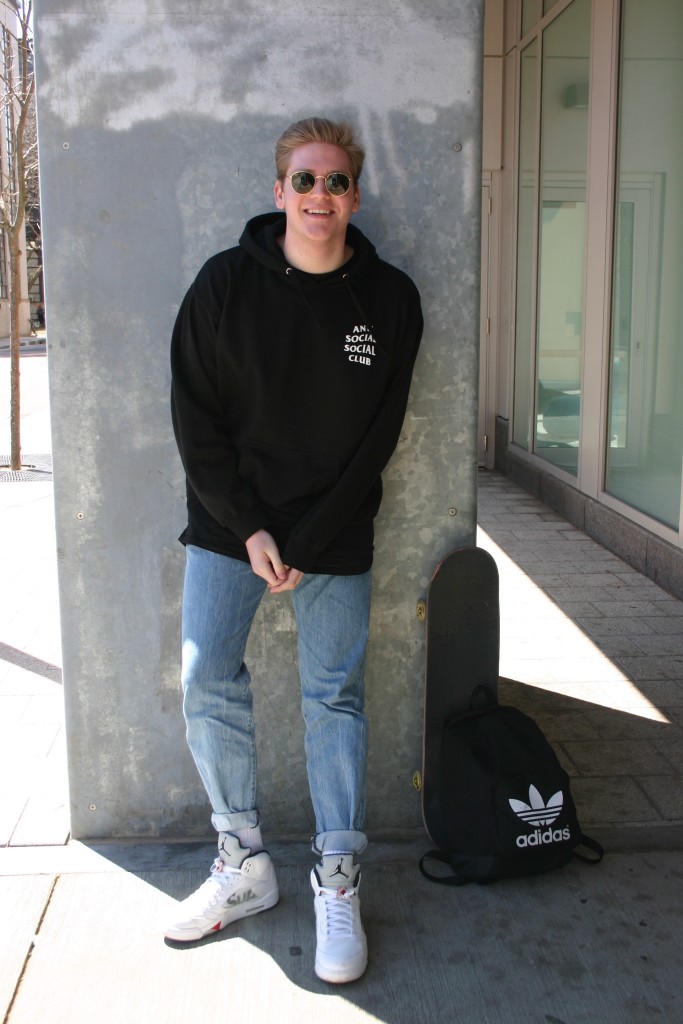 The main part of his outfit, which is one of my favorite trends lately, is his long T-shirt. Many guys are rocking the long T-shirt look lately and it adds an effortless edge to any outfit. Many people get self conscious about their shirts sticking out from their sweatshirts, but these long T-shirts make the look work.
An accessory that helps to tie the look together is his Ray-Ban sunglasses. Many people are experimenting with round sunglasses and they aren't for everyone but they certainly work well for this Fashionisto. They are a nice change from the typical wayfair or aviator Ray-Bans that are very popular.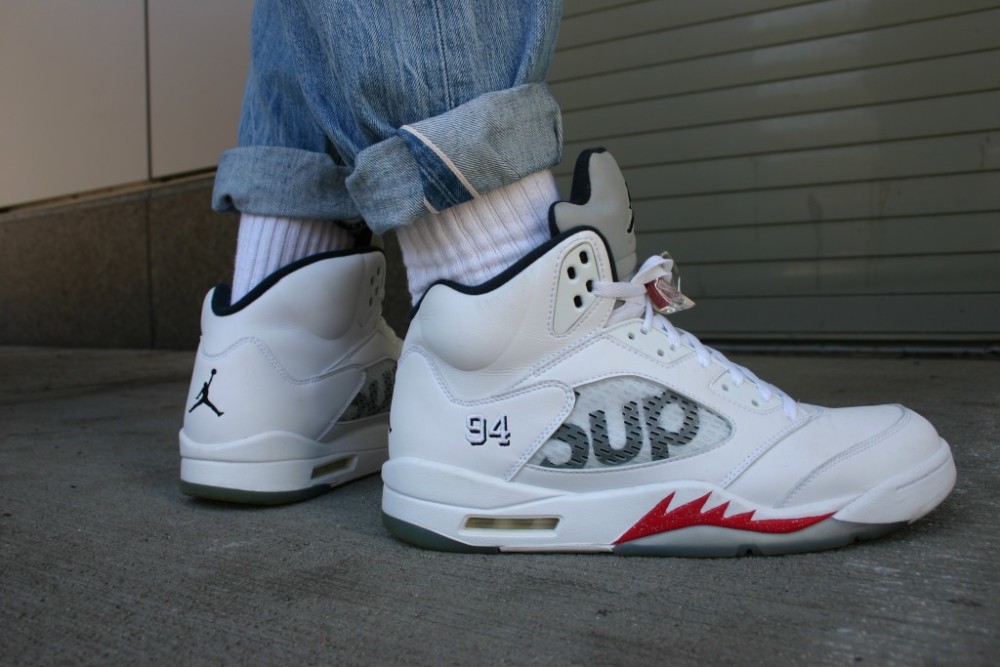 Lastly, his white Air Jordans add a nice contrast to the black in his outfit. While these sneakers are no longer available for purchase due to their exclusivity, they add a very cool vibe to the outfit. Sneakers used to be only used to go to the gym, but today sneakers can be a great fashion statement and I believe that everyone should own a few pair of fun sneakers for everyday wear.
What is your STYLE ADVICE OF THE WEEK? "I like to think of my style as minimalist street style; I like to keep things simple."