Spring is the most colorful season of the year and I'm so here for it. With events like Coachella, the Met Gala, and much more, and celebrities setting trends for us to go crazy with, it's safe to say it could be a little overwhelming for you to choose what to go with! While everyone is focusing on what to wear, many of us forgot one of the most important essentials to add to your outfit: bags. In this article, you'll find the trendiest bags this spring, so that you don't have to look somewhere else to decide.
Minaudiere
Minaudieres are small decorative clutches that can help you create a statement for every event you attend. Let this Pearl-Bead shaped minaudiere from ZARA be the highlight of your outfit for the next party you go to.
$60
Rosette
After Hailey Bieber's viral outfit, rosettes have taken over the internet. This satin effect flower bag from ZARA is the most elegant thing you can own this spring.
$60
Rhinestone
A little bling now and then wouldn't hurt right? Take a look at this beautiful rhinestone embellished bag from H&M and shop the link below!
$11
Y2K
Is Y2K still in trend? You bet it is! The craze for following the iconic fashion trends from the Year 2000 has just begun. Grab this jade baguette bag from Urban Outfitters today to live your Y2K dream.
$49
Beaded Clutch
A colorful beaded clutch is just what you've been missing this spring. This beautiful clutch from Lulus is made with colorful seed beads, and it's giving tropical holiday vibes. Get your hands on this elegant clutch before it stocks out!
$62
Denim
Denim on denim? Yes, please! With outfit pieces like denim corsets, rompers, and jumpsuits trending this year, you might as well go for a denim bag. Just look at how stylish the diamond frayed denim design looks, such a show stealer! Go get it from PrettyLittleThing by clicking on the link below.
$29
Straw Tote
Tote bag, but make it beach style. Nothing could ever go wrong with this stunning green straw tote from H&M. For the PARIS written over it steals the show. Carry all of your essentials and look super cute while doing it.
$25
Shopper
This year, there's an ongoing trend of "Quiet Luxury" and a classic shopper bag might be your best take on it. Check out this faux leather shopper bag in black from H&M to get a classy and sophisticated look, wherever you go.
$35
Crochet
Call me biased but I don't there is anything that compares to a cute crochet bag when it comes to creating a cute outfit. This little square crochet bag in a beautiful blue color from Nasty Gal is not a want, it is a NEED.
$20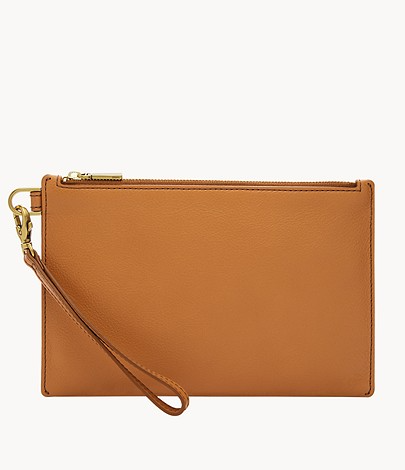 Wristlet
If you think totes are too big but carrying a wallet only isn't sufficient, we got you covered. Wristlets are making a comeback this season and they are chic, easy to carry, and can add a little dimension to your everyday looks. Hurry up and grab this elegant wristlet in camel brown from Fossil today!
$40