In case you haven't been on TikTok, Bama Rush Tok season is officially in full swing. Whether you attend the University of Alabama or you're starting recruitment elsewhere — don't panic. While it might seem like this is about to be the most important week of your life (well, besides graduation, college move-in day, and all the other amazing IRL mems you made this summer), at the end you'll find a group of amazing sisters that will help you survive the rest of your college experience The first step? Finding rush week outfits that are just as amazing, confident and stylish as you are. Forget the overdone patterned shift dress and leather sandals and really dress to impress. Here's exactly what you need to stand out from the sea of other PNMs (that's potential new members) during every round of rush.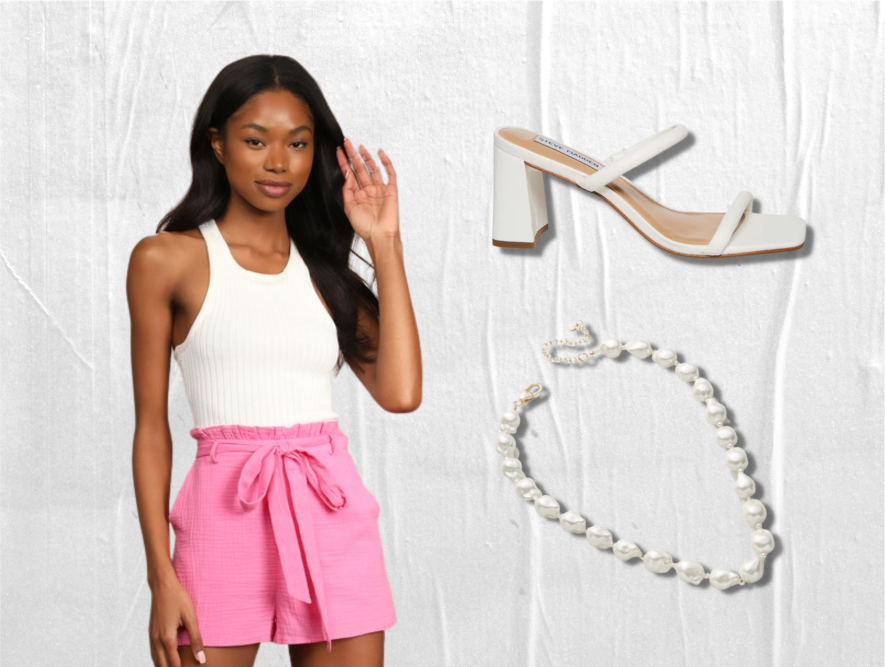 Round One
It can be hard to show off your own style when you're wearing the same T-shirt as everyone else, but every fashion-lover knows that it's really just a blank canvas. Make a killer first impression with longline shorts complete with unexpected details, like a paper-bag waist that will have your future sisters already wanting to dip into your closet. For added flair, grab statement jewelry and a pair of heeled sandals or textured mules that will be comfortable as you make your way down sorority row.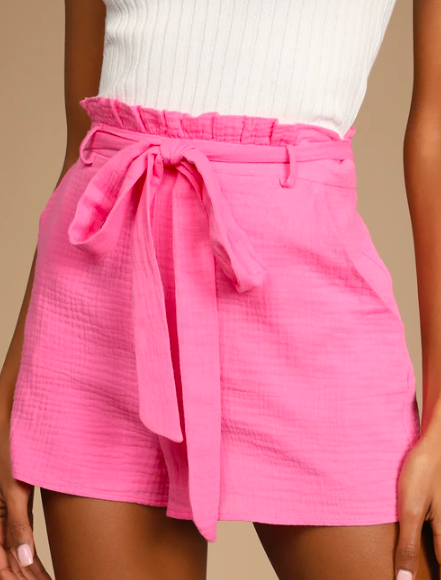 Friendship Bright Pink Paperbag Waist Shorts
Available in Bright Pink, Mustard Yellow, Lime Green, Bright Orange, and White. $39.
Lilah White Sandals
Available in White, Black, Brown, Clear, Bone, Tan, and Rhinestones. $70.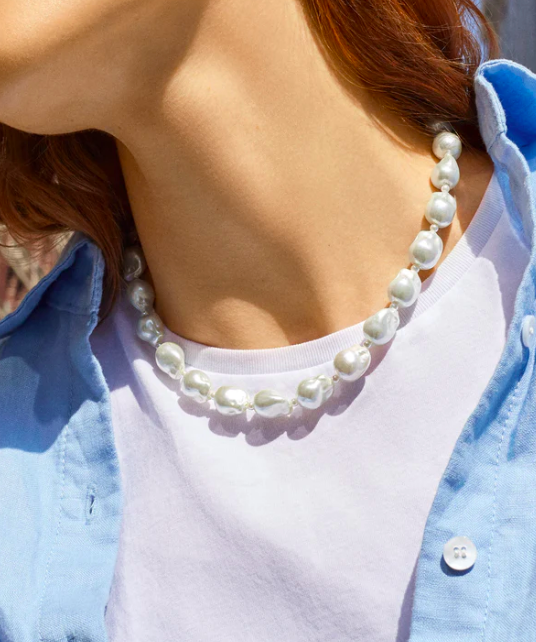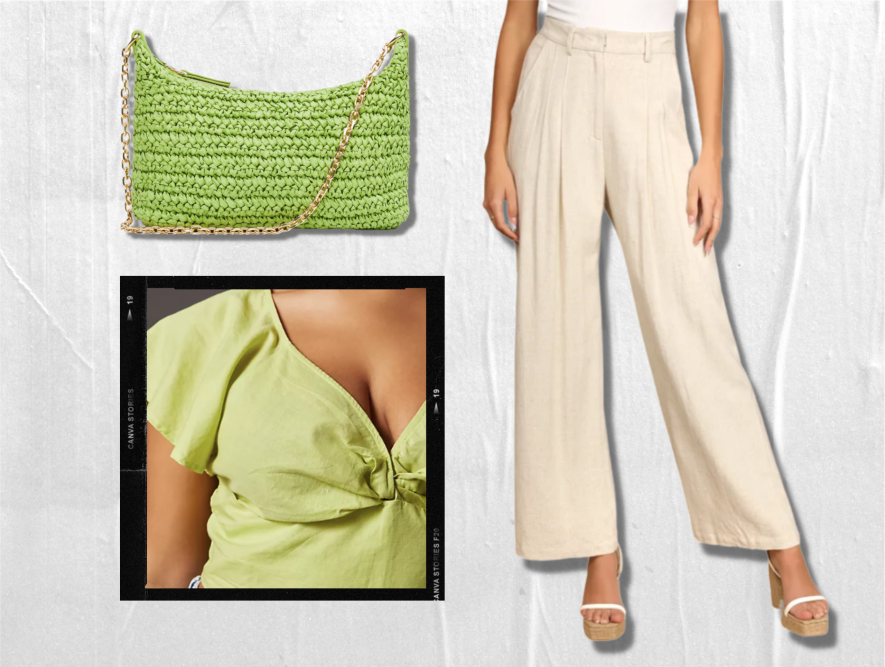 Round Two
You've survived the first round: now it's time to breathe. For round two, play with recruitment-approved pastels and florals but keep things unexpected with a pair of fun trousers. An on-trend straw bag will not only serve as a chic coastal grandmother accent to your look, but it will also be a great place to stash your lipstick, a granola bar, gum, and anything else you need to help you power through the long day ahead.
Raffia Baguette Handbag
Available in Green, Pink, Brown, Red and White. $40.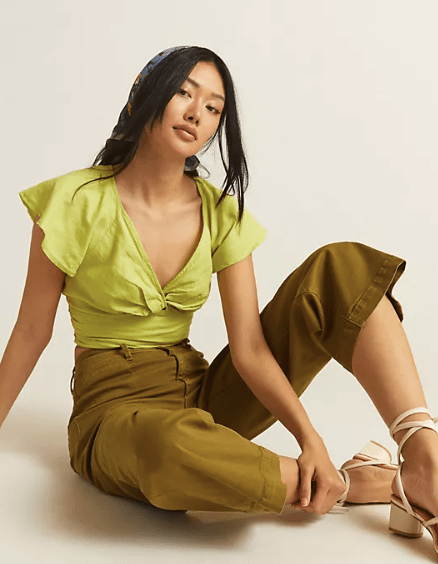 Twist-Front Flutter-Sleeve Blouse
$60.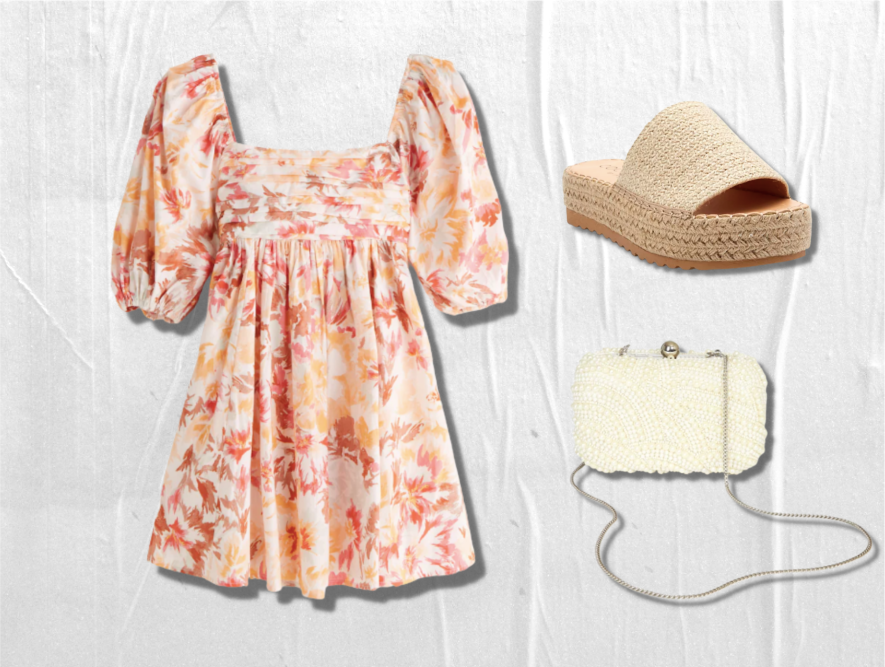 Round Three
You're so close to bid day! Keep things sweet and stylish as your time spent at each house gets longer. A breezy, floral dress will be a great conversation starter as you meet more sisters from the chapters you've grown to love. Grab a beaded bag and a pair of platform slides (hello, your feet deserve a break after all the standing you've been doing) and you'll be ready to nail another day of glorified speed dating.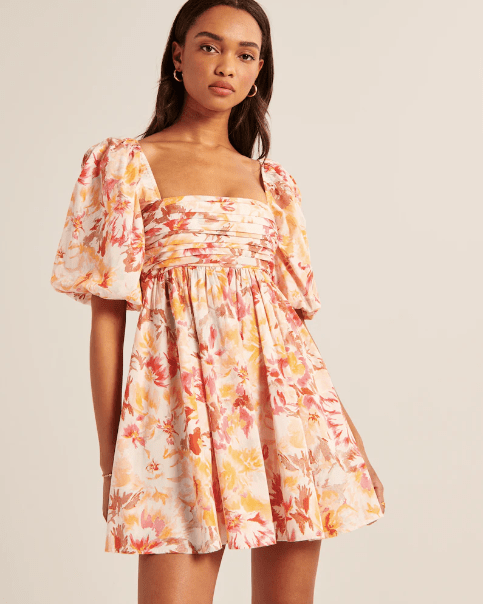 Ruched Bodice Puff Sleeve Mini Dress
$60.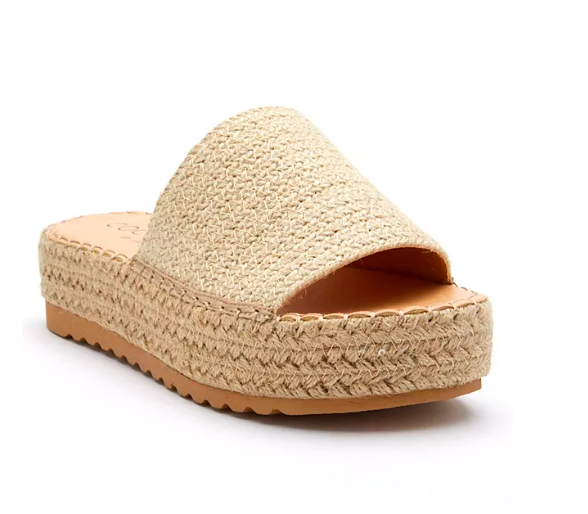 Beach by Matisse Del Mar Women's Espadrille Platform Sandals
$40.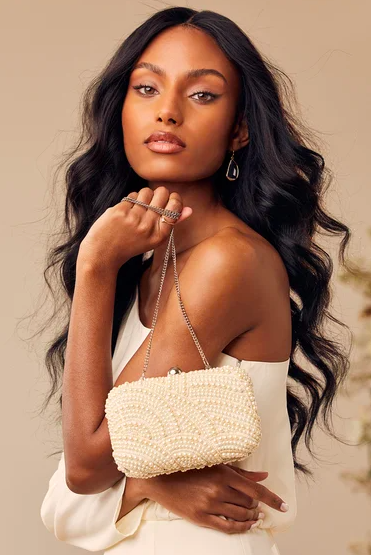 All the Splendor White Pearl Clutch
$58.
Preferential Round
Pref is usually the hardest round to shop for—on one hand, you don't want to look like you're heading out for a wild night at the club but you also don't want to look like a total snooze. To avoid the usual high-necked, long-sleeved cocktail-dress route, opt for a sophisticated jumpsuit. Delicate jewelry, a statement bag, and chic mules will ensure that your look is chic and elegant for the most intimate and final round of rush.
Dillard's Antonio Melani Drape Neck Sleeveless Tie Waist Wide Leg Jane Jumpsuit with Pockets
Available in Popsicle (red), Ivory, Navy, Natural and Black. $169.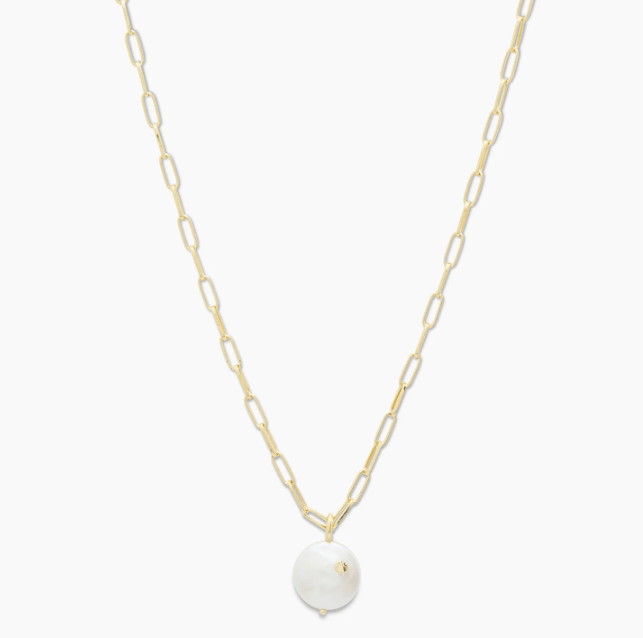 Reese Pearl Necklace
Available in Gold and Silver. $65.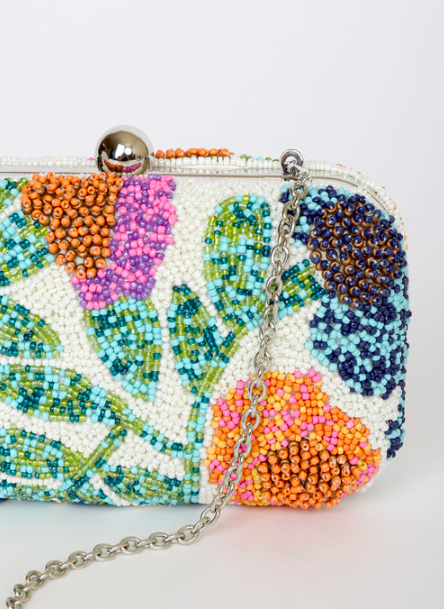 Tour of Blooms White Multi Beaded Clutch
$62.
Above all else, make sure your recruitment outfits feel true to you. Don't be afraid to show off your personal style, and have fun with it!
What are your rush week outfit ideas? Show us on social media! Don't forget to tag @cfashionista.