Seville. When I told people I was traveling there, many responded with "Where is that?" or "Why there?" Truth be told, my friends and I picked Seville because it happened to be the cheapest flight from Paris, where we were studying abroad, out of literally anywhere.
I've traveled all over Europe, but I have to say Seville ended up being one of my favorite cities. It's a small, sunny city in Southern Spain, but believe me when I say it's a fabulous travel spot. Even better, Seville has to be one of the most Instagrammable places I've traveled to.
One of Seville's best attractions is a gorgeous, sprawling, 14th-century castle named Royal Alcazar de Seville. The castle itself is stunning, with colorful tile, ivy, and fountains everywhere. In addition to the castle, the gardens surrounding it are equally as picture perfect. We wandered around for hours and it made for a fantastic photo shoot. Game of Thrones filmed a few episodes there because of the unique Moorish architecture, this photo was actually snapped right in front of where Game of Thrones filmed!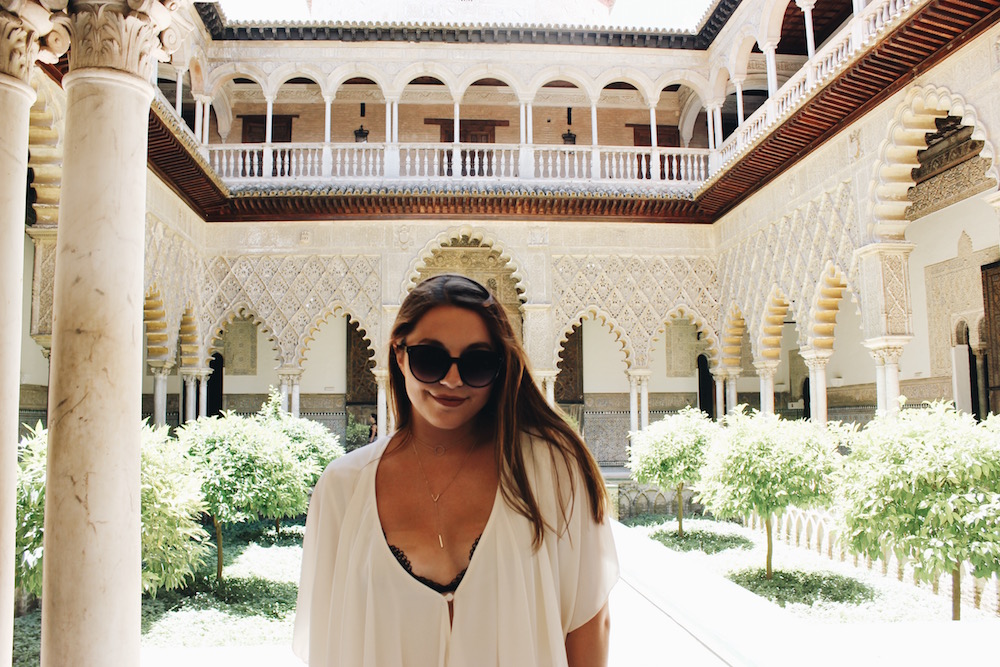 Plaza de España is another necessary sight in Seville. It's about a 20-minute walk from Alcazar and the city center but definitely worth it. Cute cafes looking out over the plaza serve coffee and an assortment of breads, jams, and cheeses for around four euros. After you're done snacking I suggest heading over to the plaza and renting a rowboat, or just stroll around and admire the plaza's elaborate design.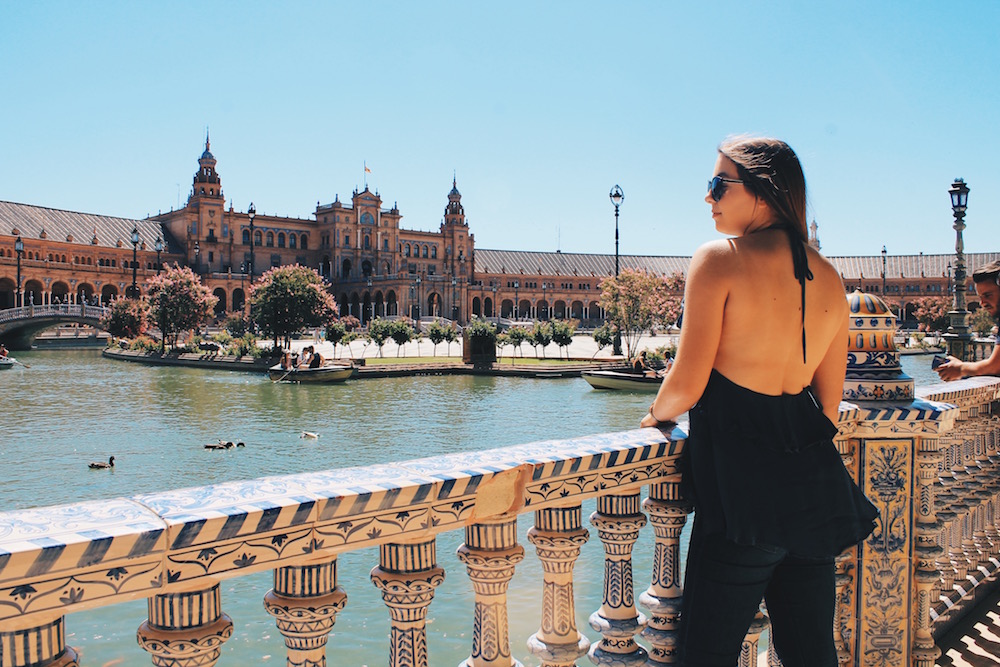 Seville's restaurant scene is another plus. My friends and I ate so well our entire trip! The city has dozens of adorable, hole in the wall type places. I'm a vegetarian and my friend Molly is a vegan, and we were able to find many amazing plant-friendly options. Our last night, we went to a great authentic Cuban place before going to see a flamenco show at the Museo de Baile Flamenco, the only flamenco dance museum in the world.
But the best thing about Seville has to be the city itself. It's constantly alive, people are always out and about; eating, drinking, laughing, dancing. The beautiful architecture of the old Spanish buildings and the meandering back alleyways define the city. If you're planning a trip to Spain anytime soon, you must add Seville to your list.
Been to any other underrated cities? Share with me in the comments below!