This summer our favorite starlets are stepping out in something most of us would never dream of. From Kendall Jenner to Bella Hadid, wearing lingerie as outwear is the latest It Girl trend. Toned down with jeans, simple with a sports bra, or unapologetically sexy and bearing it all, this trend can be showcased in a multitude of ways. Not only does this trend offer plenty of variety to match every girl's style, it is the perfect way to elevate your go-to Friday night outfit. No doubt, this trend will have you updating your end of summer wardrobe with something you likely already have.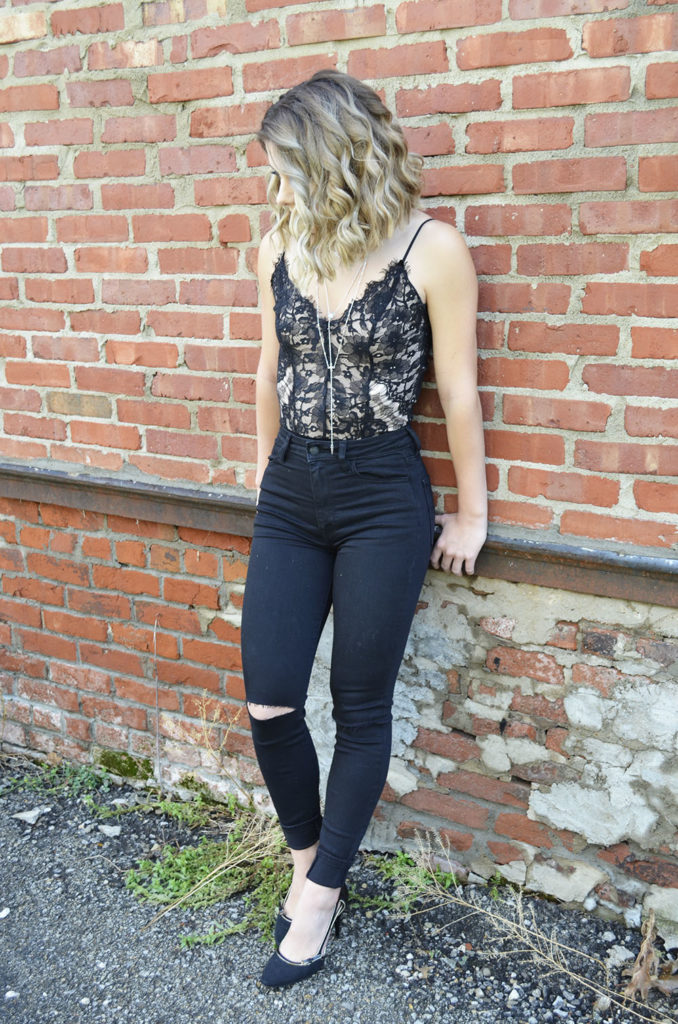 For my version of the trend, I drew from a more modest version of Bella Hadid's sheer lace bodysuit and black jeans. I chose a thicker black lace bodysuit, making the look more wearable for something simple like dinner or girls night. I found mine at Forever 21 for less than $30, putting this It Girl look in a typical Fashionista's budget!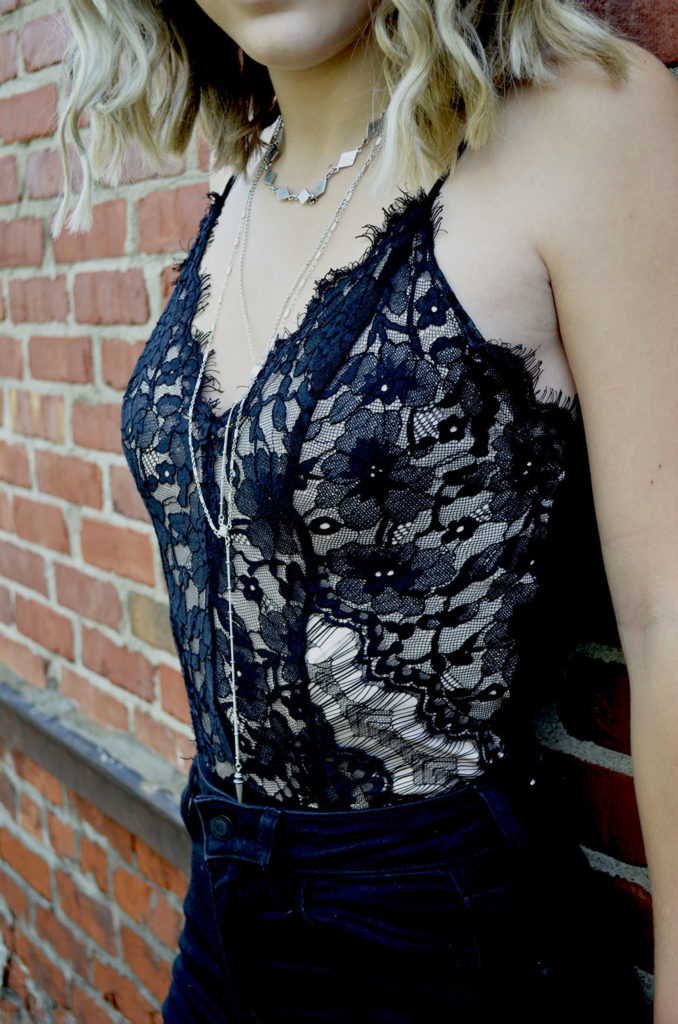 While I have seen the lingerie trend often paired with heavily destroyed denim, I wanted to keep my look subtle with slight rips in the knee. To spice your outfit up a bit, either add a pair of heavily distressed high rise black jeans or a leather skirt. Finally, due to the nature of the outfit, I chose to keep accessories to a minimum with just a long, layered necklace.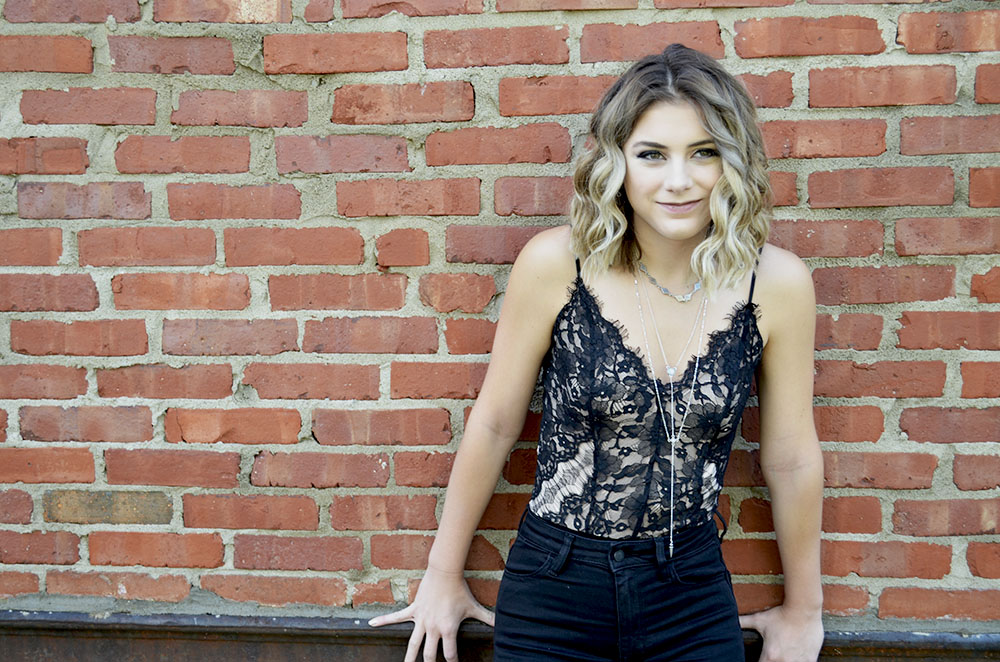 While this look is often styled for a night out, it can just as easily be dressed down. Wear it Kylie Jenner style with a sports bra or flirty in baby pink. With the sheer versatility of this trend, it is perfect for every summer occasion (even brunch!).
Ready to take the lingerie as outerwear trend for a spin? Show us on social media! Don't forget to tag @Cfashionista.